Toyota C-HR: 1.8L NA, 1.2L Turbo, 1.8L Hybrid, Which Is The Better One?
Reviews When the Toyota C-HR was first previewed here more than two years ago, shock and awe was the order of the day. The edgy and outrageous styling made many traditional buyers uncomfortable but that's the whole point - this is not your uncle's Toyota. Its rather high RM 150,000 price made it even more controversial but as far as the market is concerned, negative comments from netizens mean nothing because every single C-HR that reaches a Toyota dealership is sold the moment it's put up for sale. Not a day goes by without seeing one on the road.
Subjective opinions on the car's styling aside, we absolutely love the way it drives. We will stand firm on our claim that the C-HR is not just one of best handling crossovers we've tried recently, but it's also one of the most well-balanced cars on sale today. It has much of the character of a MINI, minus the power, but it's also a lot more comfortable.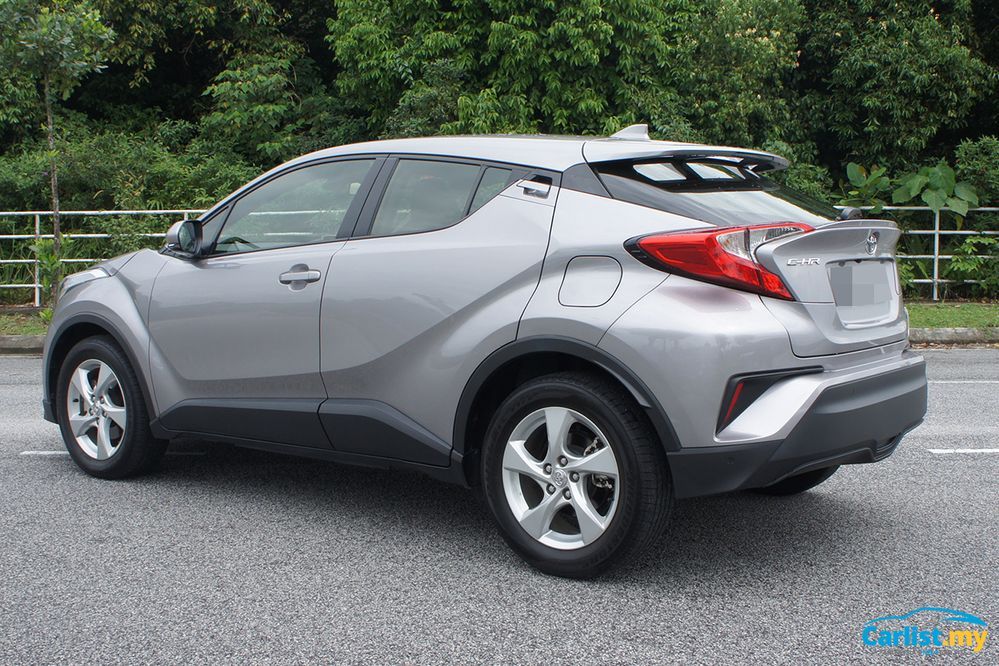 Globally, the C-HR is available with three different petrol engines. The one on sale by official distributor UMW Toyota Motor uses a 1.8-litre naturally aspirated engine (imported from Thailand), while our neighbours in Thailand and Indonesia also get the 1.8-litre hybrid. There's also a 1.2-litre turbocharged variant that many grey importers are selling.
Between the three engines, we wanted to find out if Malaysians are paying more for a rather mediocre 1.8-litre naturally aspirated engine, when turbocharged and hybrid variants are also available.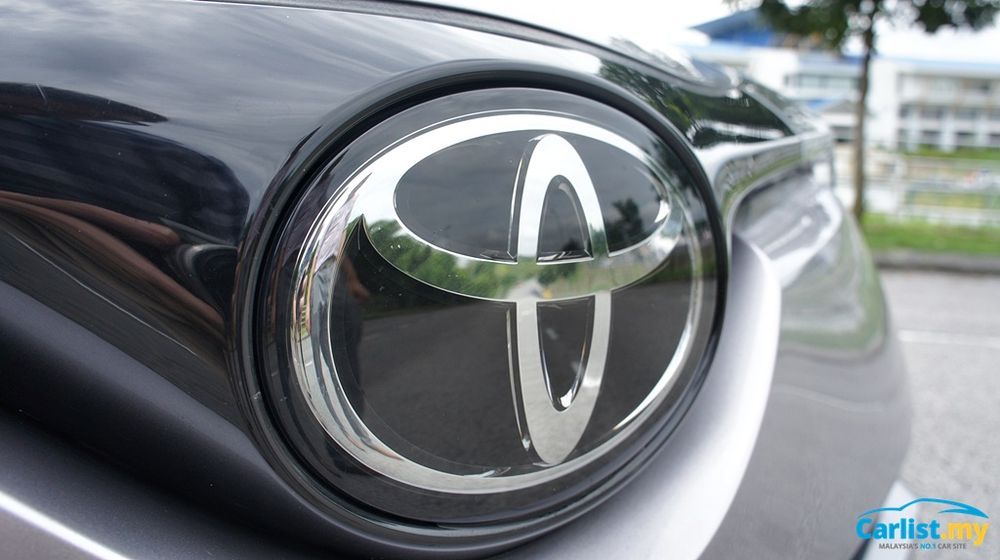 Two years on, we can now finally answer this burning question - is the 1.8-litre naturally aspirated variant really the poorest performer of the trio? I hate to burst your bubble, but after getting our hands on both the turbocharged and hybrid variants the answer is: not really.
Here's a quick look at the stats of all three powertrains.

Apart from the engine, all three C-HRs are based on Toyota's TNGA platform, the suspension is identical: MacPherson struts at the front and double-wishbone trailing arms at the rear – which means any improvement in performance or driving enjoyment is solely down to the engine.
Driving Experience
First up is this 1.2-litre turbocharged privately imported, Australian specifications unit. Apart from the engine, the second biggest difference in this particular unit is the inclusion of Toyota Safety Sense (TSS) suite of active safety assists such as Lane Keep Assist and Active Cruise Control - which is not available in the ones sold by UMW Toyota Motor.
As you would expect from any turbocharged engine, there is ample torque down low in the rev range, with peak torque of 185 Nm coming in at 1,500 rpm. Compared to the naturally aspirated local C-HR's gradual and undramatic acceleration, this 1.2-litre turbocharged unit is punchy but only at city speeds. Push it a bit harder and you are reminded that at the end of the day, this is still a tiny 1.2-litre engine and as some say, there is no replacement for displacement.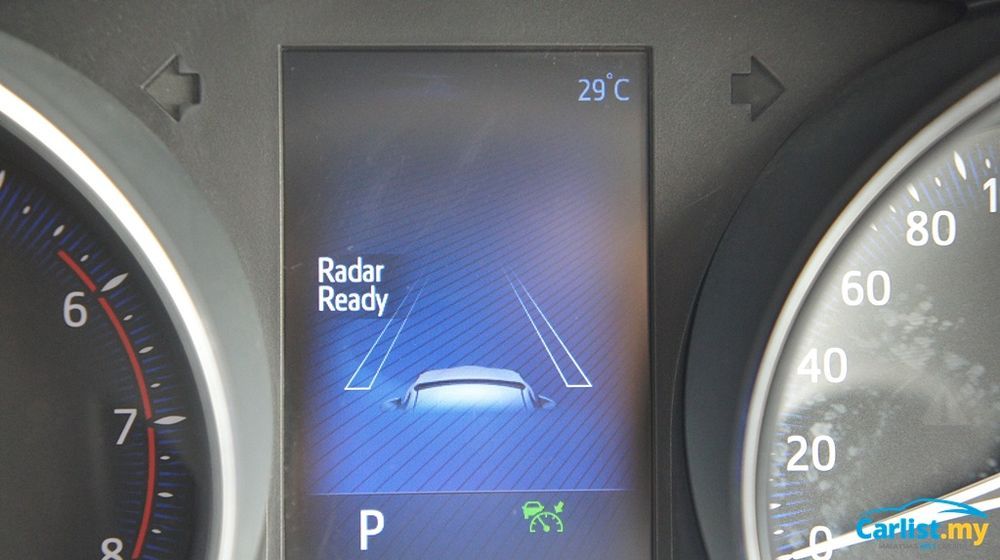 So yes, there's little doubt that the 1.2-litre will have an edge on the 1.8-litre up to around 60-70 km/h, but above that, it's the larger 1.8-litre naturally aspirated engine that provides a more relaxed cruise at highway speeds, while the smaller turbocharged unit felt strained.
Over multiple acceleration tests, the turbocharged variant was able to get a car length's lead over the 1.8-litre up till about 70 km/h, but as speeds increase, say to around 110 km/h, the earlier torque surge in the 1.2-litre tapers off at around 4,000 rpm. From this point on, the 1.8-litre will pull ahead in a more effortless manner.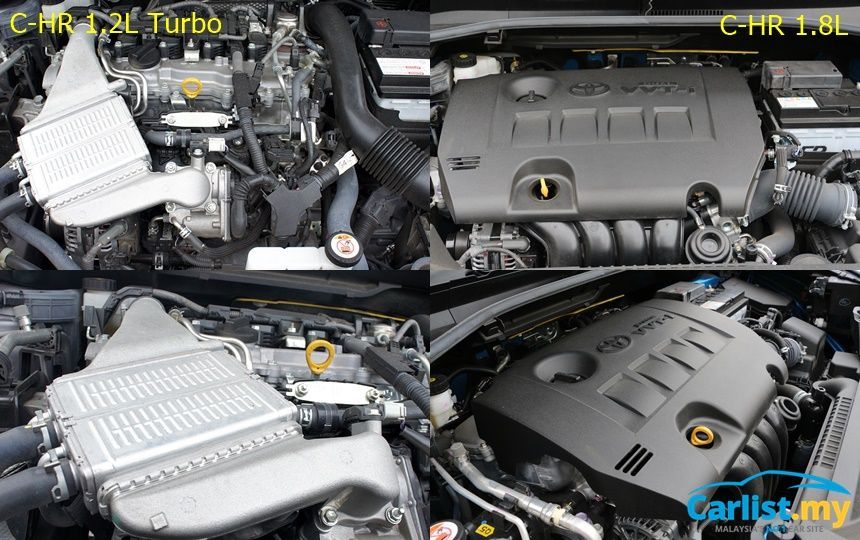 Another point to note is that the 1.2-litre unit produces 116 PS, substantially less than the 1.8-litre's 141 PS – this is what matters higher in the rev range. Again, where power starts to evaporate in the 1.2-litre (around 5,200 rpm) the 1.8-litre can keep revving to 6,400 rpm, so as we found out, the 1.8-litre always claws back lost ground and eventually overtakes the 1.2-litre unit.
Also, the smaller 1.2-litre engine isn't substantially lighter than the 1.8-litre, with both cars weighing in at just over 1.4 tonnes (as tested the 1.2-litre turbo weighs more); there's little to gain, at best, in terms of having a lighter front end, and thus nippier handling.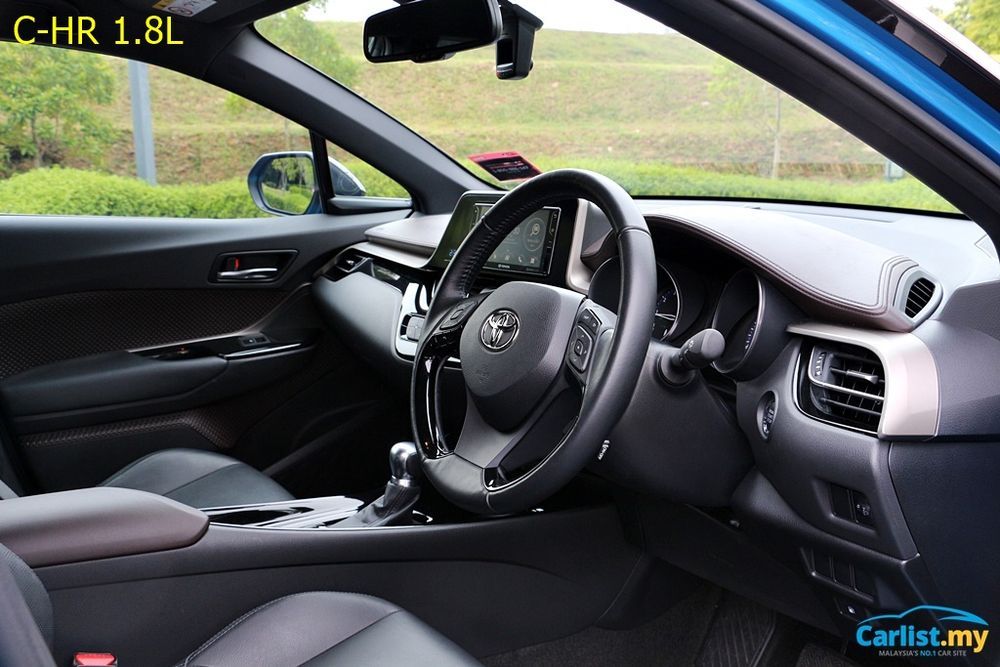 Next is the C-HR Hybrid, a reconditioned Japanese market model that we managed to have a bit of driving time not too long ago in Singapore. Although it shares the same platform and drivetrain as the Prius, the petrol-electric C-HR didn't drive as well, even when compared to a non-hybrid C-HR.
Against the trio, it can be said that the hybrid variant handled the poorest. Put it through a sequence of fast corners, the shifted weight balance is quite apparent.
Standing start accelerations felt even slower than the 1.8-litre naturally aspirated model.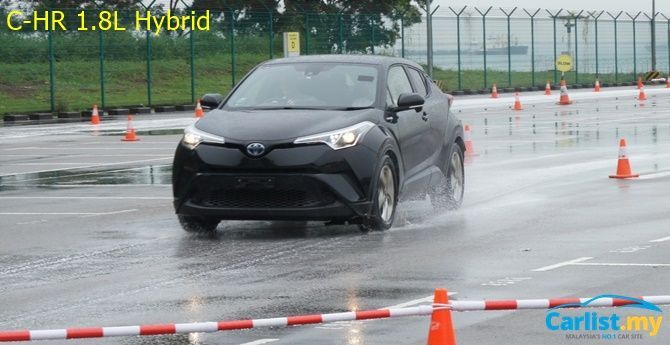 The CVT automatic (belt-less E-CVT for the hybrid) in all three cars does a brilliant job of being responsive and intuitive to the driver's needs; smooth and quiet while in the city and "knee-jerk" quick when you need it to step down and provide acceleration. Much has been said about the C-HR's handling and overall execution - click here for our full review.
Overall, after our much-anticipated driving experience, we conclude that there is not much to gain from having the 1.2-litre turbo variant or even the 1.8-litre hybrid over our Malaysian-spec 1.8-litre. Yes performance is slightly better in town but once on the open road, the 1.8-litre is more relaxed at highway speeds. The similar capacity hybrid is also good but the weight penalty has severely compromised the C-HR's excellent balance and handling - although its fuel economy will of course be far better too.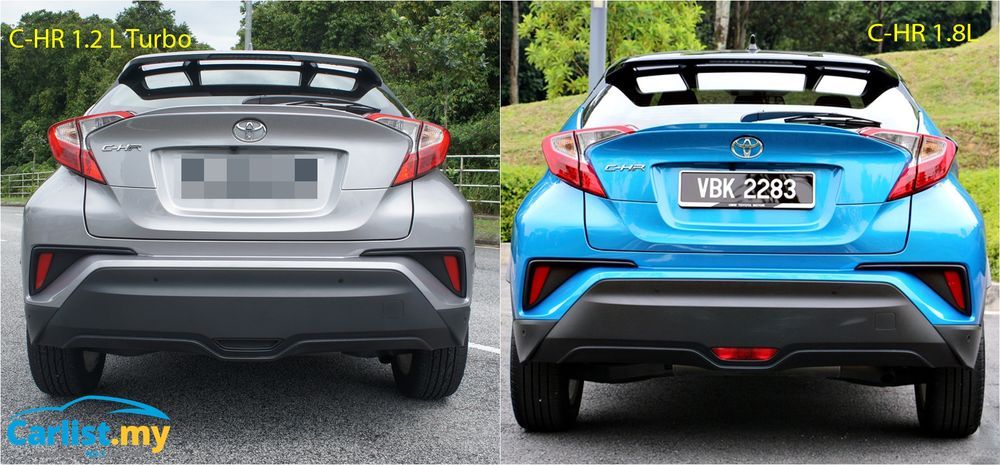 For the record, we averaged a real-world driving fuel consumption of less than 7-litres/100 km in the naturally aspirated model.
Having said that, the Toyota Safety Sense feature - not available in our local C-HR but offered in other markets - would have been appreciated.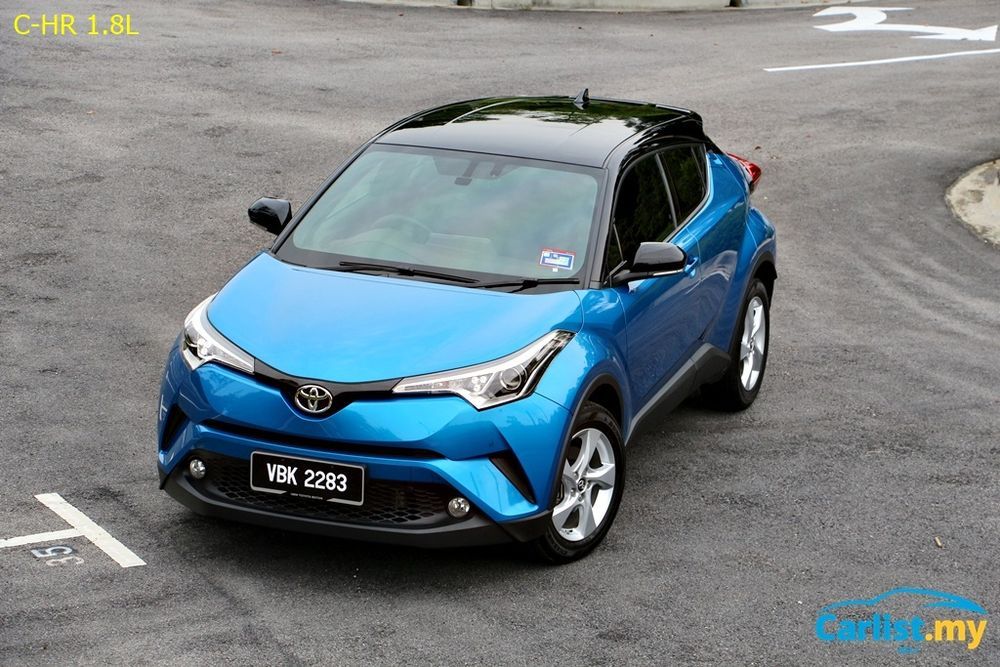 Overall, we came to a conclusion that it's the 1.8-litre naturally aspirated unit that's the best fit for our local driving conditions. The turbocharged unit is a small capacity engine designed to clear strict European emission regulations and it doesn't drive like what consumers in this part of the world expect a turbocharged engine to. As for the hybrid, the additional weight penalty means it doesn't ride or handle as well as the 1.8-litre naturally aspirated variant.
Having said that, most parallel imported models from Japan come the aforementioned Toyota Safety Sense package, and snazzier looking LED head lamps and tail lamps with sequential turn signal lights. Our local naturally aspirated model makes do with regular halogen projector lights.
However as far as powertrain is concerned, we don't miss having the hybrid or the turbocharged engine. Sometimes, the grass is not always greener on the other side.
Our ideal specifications for the C-HR would be to pair our local specifications naturally aspirated engine with the styling and equipment offered by reconditioned Japanese market models - LED lighting and Safety Sense package included. Of course, this will also mean bumping up the selling price. But in our own make believe world, we would pair the C-HR's supremely well balanced ride and handling with the Honda HR-V Hybrid's far more responsive 152 PS/190 Nm engine and 7-speed dual-clutch automatic, but as we all know, the perfect car doesn't exist.
For the latest deals on the Toyota C-HR, click here.
---
---
---
---
Comments