What Do You Do If Your Car Gets Stolen? – Brought to You by Tune Protect
Insights Car insurance, although it requires you to fork out a big sum for the premium, is vital as it ensures that your car and you are safe while driving and even when you're parked.
Yes, the car insurance premium can be reduced by lowering the sum insured, but it would cost you a fortune in the event of an accident or worse - if your car gets stolen!
According to PEMANDU, a car was being stolen once every 45 minutes in 2014, and things have not changed much to date. Can you imagine how terrifying it would be to realise that your car is lost?
So, if at all it happens, here's what you should know in order to deal with the situation.
What Do I Need to Do?
Once it is confirmed that your car is not where it should be, check with any of your family members or friends who may have pranked you by using your spare keys! If not, don't discount the possibility of your car being towed away due to late payment, car loan issues, or disrupting the traffic flow.
If none of the above apply, it's most likely that your car has been stolen! Firstly, ask people around if they can provide you with any leads that could assist in police investigations.
Look around the exact location you parked for any trace of broken window, personal items like wallets, keys, or sharp equipment which could serve as evidence to the theft. Then, Snap a picture of the exact spot you parked your car together with potential evidences and call the police immediately!
Describe your car, the road name where it went missing, the time when the car was parked and when you realised that it was lost, and whether there were any witnesses or CCTV around the area.
This information is useful for police investigation. The sooner you get the police to looking for your car, the higher the chances for them to track down its whereabouts.
Can I Claim from the Insurance Company?
After making a police report, it's always worrying to wonder if you'll be able to claim your losses from the insurance company. Whether you are eligible to apply for claims depends on:
Type of car insurance you bought.
Coverage for stolen of own vehicle is covered under (i) Comprehensive cover, and (ii) Third party fire and theft cover. If you purchased the basic third party insurance policy, the theft of own vehicle is not covered simply because the policy only covers claims from third parties for bodily injury, death and loss/damage to their property.
Nature of theft.
If you willingly handover the car to someone else and the car was stolen, the insurance company will not pay for your loss.
For example, if a car is given to a friend who subsequently 'disappeared' with the car, or a car was sent to car wash or handed to a car jockey and got stolen, it is considered as an act of negligence by the car owner. Plus, any loss or damage caused by such cases is not payable as these are excluded under the insurance contract.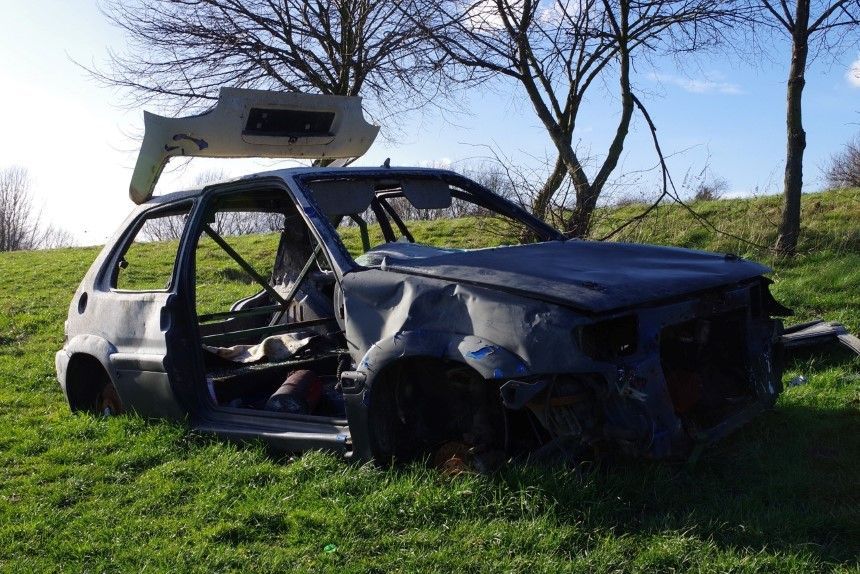 How Much Will I be Compensated?
After submission of the claim form, you must cooperate fully with your insurance company or its representatives during the course of investigation of theft claim. The settlement offer is based on the vehicle's fair market value or the sum insured at the point of loss (whichever is lower).
Do take note that the vehicle's market value is equivalent to vehicle price of the same make, model and age at the time of loss. Meanwhile, for those who underinsure your car, you will be compensated up to the sum insured. Therefore, it is important to ensure your sum insured is sufficient to cover your outstanding loan.
If you do not agree with the settlement offer, you can file an appeal letter to your insurer with the relevant documentation for justification eg: newspaper clippings, classified advertisements, written quotations or valuation from reputable car dealers. However, your appeal will be subjected to further deliberation.
You will receive the settlement offer from your insurance company within six (6) months from the theft notification or upon completion of police investigations, whichever is earlier.
Take note!
You will not be compensated for any additional/enhanced accessories built in your car such as audio system, premium sport rim, sporting exhaust, bucket seats etc.
Your outstanding loan has nothing to do with the insurance value of your car. Whatever outstanding loan amount is between you and the bank. Meanwhile, the insurance company will compensate you based on the market value or sum insured of your car, whichever is lower.
What if my car is recovered?
If your car is found when your insurance claim is still in progress, you remain the owner of vehicle. If your car needs to be fixed, you can apply for damage claim from the insurer but your no claim discount (NCD) will be forfeited.
However, if the settlement has been made by your insurer, you are no longer the owner of vehicle. Instead, the insurer assumes ownership of the vehicle.
Tips to prevent car theft
Never leave your vehicle's engine running, even if you are away for a minute. Worst off; don't leave your children alone in the car as thieves may drive away with them too! Most stolen cars happen outside house compound, petrol station and convenience store.
Park your car at a gated area or somewhere with car attendants. Thieves do not like witnesses and prefer unattended parking lots.
Do not leave the parking ticket and season parking card in your car as it is easier for the thieves to exit the compound.
Ensure your windows are closed and your car is locked. If possible, secure with steering locks and any additional theft prevention locks too. Security tint for your window would also help. These preventive measures could delay the process of breaking in, thus the thieves would think twice before breaking into your car.
Never leave valuables in your car, not even coins or empty bags! If you have to, place valuables (except laptops) in the boot and ensure that no one sees when you are placing it.
This series on Car Insurance 101 is brought to you by Tune Protect.

---
---
---
---
Comments