Brabus 850 6.0 Biturbo Coupe: 850 HP! 1450 Nm! All Mad!
Auto News In the mad and crazy world of Brabus, more is always better and they've been applying that concept on Mercedes-Benz vehicles for a very long time to create some truly terrifying creations. Here's their latest beast, the Brabus 850 6.0 Biturbo Coupe.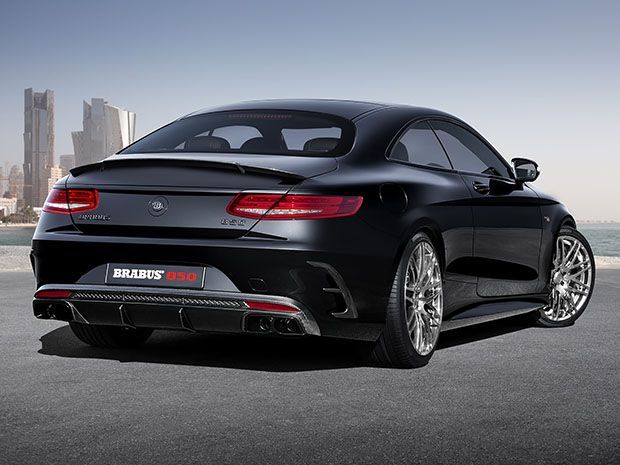 Based on the Mercedes-Benz S 63 AMG 4MATIC Coupe, the Brabus 850 gets more of everything. For starters, more power. The 'regular' 5.5-litre twin turbo V8 engine that was originally in place has been taken out and sent to Brabus' engine shop to be revised.
The tweaks aren't minor either. For instance, the displacement has been increased to 5.9-litres by boring out the cylinders and inserting corresponding larger forged pistons. A new Brabus-made crankshaft with longer stroke is also in place. That's just the start of things. Next, the two turbochargers Mercedes-Benz originally had? Gone. Instead, two special Brabus turbochargers with larger compressor units take their place together with modified exhaust manifolds. The company also installed special metal catalysts with 75-mm thick down pipes and a stainless-steel sports exhaust system with actively controlled butterfly valve.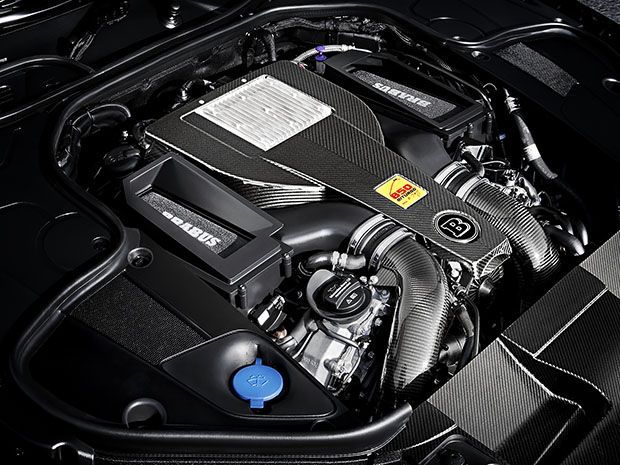 Open the hood and you will spot the other modifications in place – specially designed Brabus intake module that includes a larger air filter housing with enlarged intake and carbon fibre air ducts. The intake and charge air pipes are sheathed in gold heat reflection materials. All these modifications lead to a power output of 850 hp with a peak torque of 1,450 Nm! According to Brabus, that monstrous torque output is electronically limited to 1,150 Nm "in the interest of the longevity of the entire powertrain."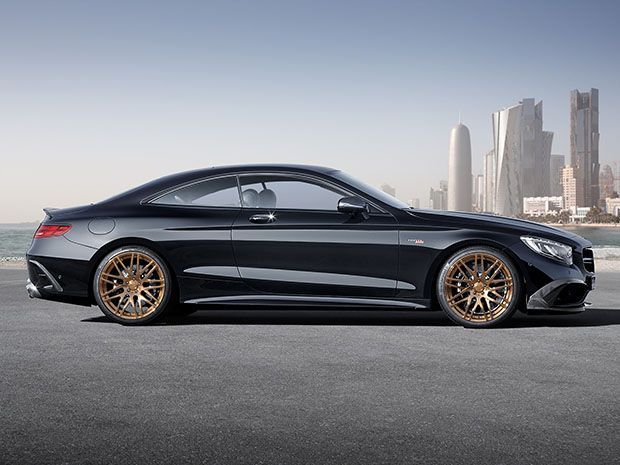 A seven-speed automatic transmission that can be shifted manually with Brabus aluminium paddle shifters on the steering wheel send power through the 4MATIC all-wheel drive system. If you're daring enough, a rear-wheel drive variant is available too.
The numbers speak for themselves. 0-100 km/h is accomplished in just 3.5 seconds and 200 km/h is met just 5.9 second later. The Brabus 850's speed will continue climbing from there up to an electronically limited top speed of 350 km/h, where due to tyre limitations, it can't push on beyond that.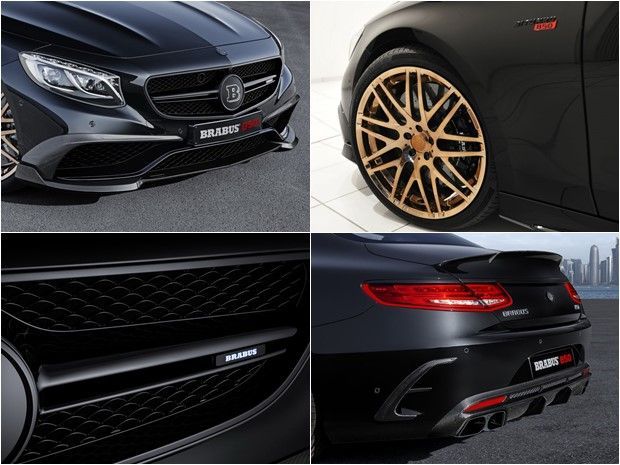 Going at such ferocious speeds, the aerodynamic features of the car would need to be revised, so Brabus have added a carbon fibre components which include a spoiler on the front bumper, diffuser at the rear, subtle rear spoiler on the trunk lid, and various carbon fibre surrounds on the intakes and outlets.
If that's not enough to differentiate the Brabus 850 from a basic S 63 AMG Coupe, the company's Monoblock wheels are available from 18- to 22-inch sizes. The ones you see here are 21-inch Monoblock F cross-spoke wheels in Shadow Gold Chrome design.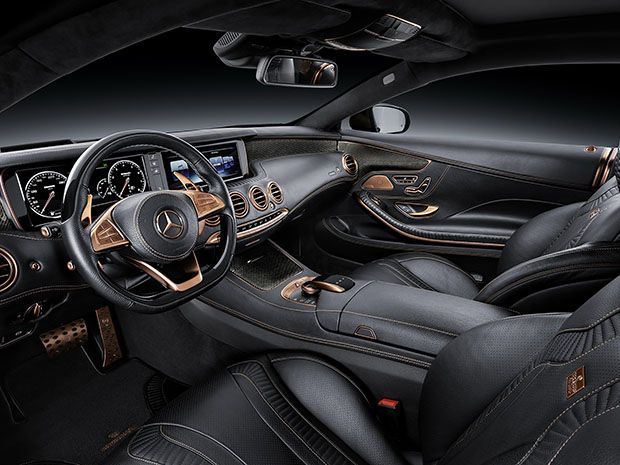 Interior-wise, black Mastik leather is found all around the cabin and 219 individual parts are coated in the same Shadow Gold tone as you can see. Meanwhile, there are also carbon fibre elements as well as scuff plates with backlit Brabus 850 logo.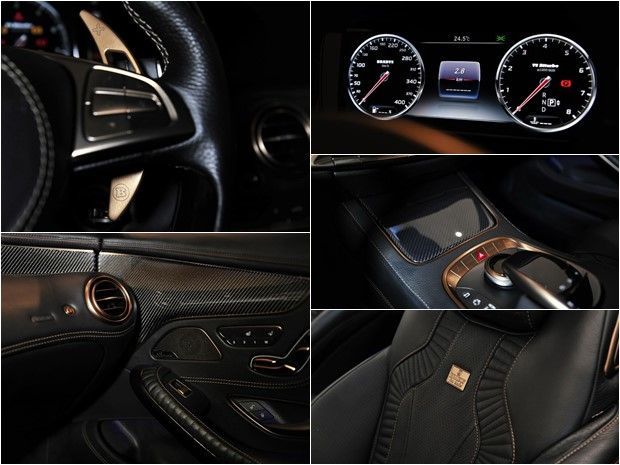 Available as a complete vehicle, the Brabus 850 6.0 Biturbo Coupe can also be built on the basis of any existing current Mercedes-Benz S 63 AMG Coupe.
---
---
---
Comments