Brabus Rocket 900: 900 HP! 1500 Nm! Luxury Rocketship!
Auto News The mad scientists over at Brabus are at it again. After the beast that is the 850 6.0 Biturbo Coupe, they've now laid their hands on the new Mercedes-Benz S 65 AMG and have now made it into another terrifying monster to add to their collection. Meet the Brabus Rocket 900.
Brabus took one look at the stock AMG 6.0-litre V12 biturbo engine which delivers 630 hp and 1000 Nm torque and laughed at its pitiful power output. They then wheeled it into their engine shop and did extensive modifications to it to make it meet their requirements. 6.0-litres is expanded to 6.3-litres after boring out the cylinders so that each has a displacement of 384 cc instead. A custom Brabus billet crankshaft with longer stroke was added to match the larger cylinder bore, along with matching pistons and precision-balanced custom billet connecting rods.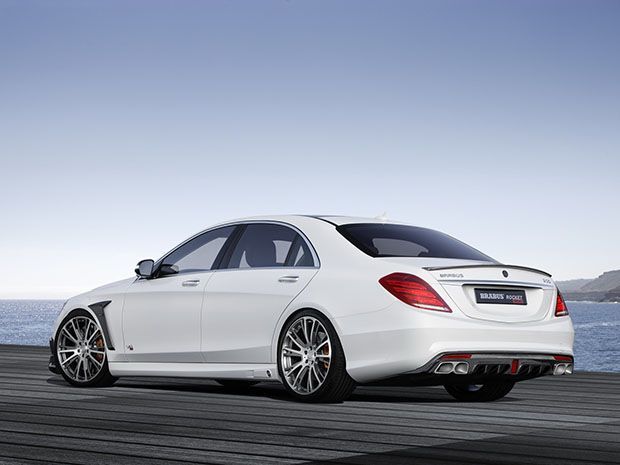 Having increased the engine's displacement, Brabus decided to chuck away the two production turbos and replaced them with new ones that have larger compressor unit and a larger turbine as well as modified exhaust manifolds. The modifications also included 80 mm diameter down pipes, stainless-steel Brabus high-performance exhaust system with free-flow metal catalysts and actively controlled butterfly valve.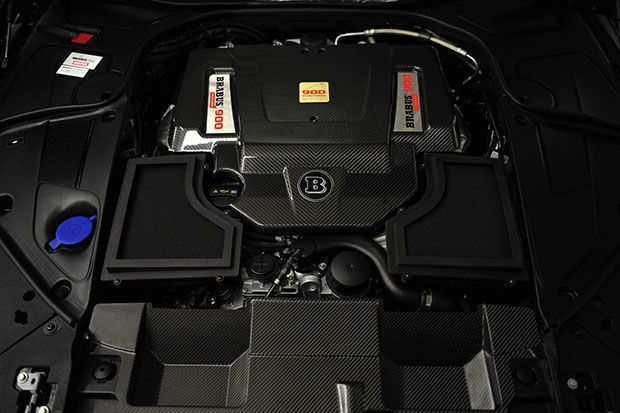 All the modifications also warranted the development of the Barbus 900's air intake module and the new intake manifold includes a special air filter housing with larger cross-section and special filters as well as Gold Heat Reflection sheathing for lowering the temperature. Once Brabus was satisfied with its engine work, power output is now 900 hp and 1500 Nm torque! However, the torque output is electronically limited to 1,200 Nm because, well, you know, powertrain longevity and etc.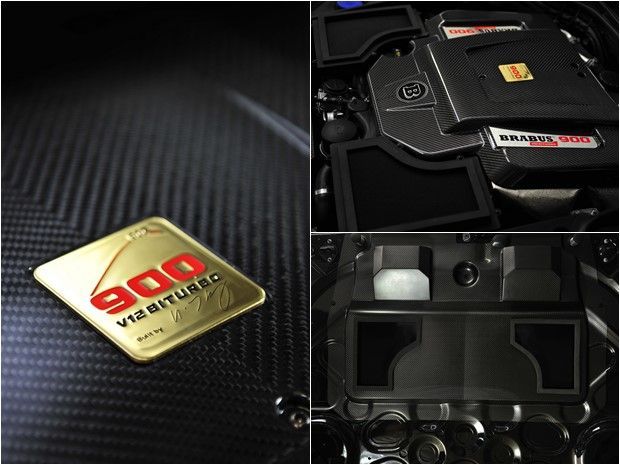 A seven-speed automatic transmission is tweaked to handle the monstrous power output to channel power to the rear wheels through a Brabus limited-slip differential with a locking rate of 40 percent. Shifting can be done manually by using the aluminium paddle shifters on the steering wheel.
Keep in mind that the S 65 AMG on which the Brabus Rocket 900 is based on is a luxury four-door sedan. And this luxury sedan see will hit 100 km/h from a standstill in just 3.7 seconds. 200 km/h is met in 9.1 seconds and top speed is "in excess" of 350 km/h.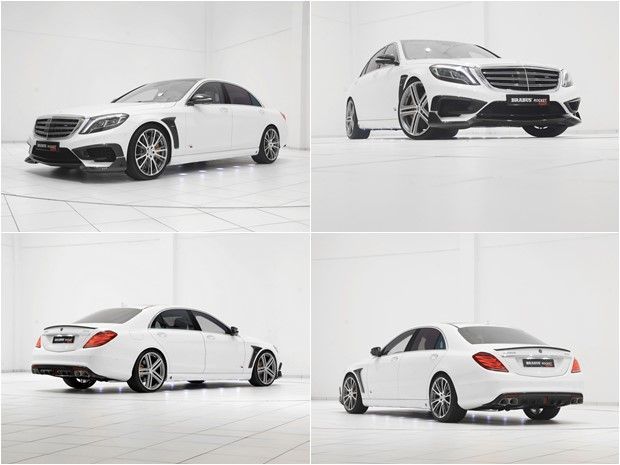 Brabus have also thrown in a button on the steering wheel that controls the butterfly valve in the exhaust system, allowing the driver to choose between driving the luxury sedan in a subtle and quiet mode or enjoying the full-bored of a V12 soundtrack. How thoughtful.
Now that the performance portion of the Rocket 900 has been dealt with, the company then moved on to work on the vehicle's aerodynamics by installing a bodywork conversion kit manufactured from carbon fibre. The kit consists of a new front bumper with a spoiler lip and various attachments, optimised to reduce lift on the front axle. New front fenders are also made of carbon fibre and rounding things off is a rear spoiler lip and new rear bumper featuring an integrated diffuser and cutouts for the exhaust system's tailpipes. The most important visual change is the '900' emblem that warns people around the car of its power.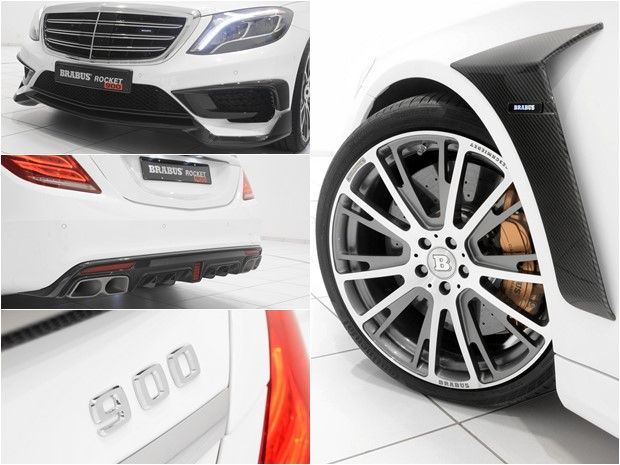 Brabus Monoblock alloy wheels are available in 21- or 22-inch diameters.Next, the suspension setup sees a Brabus-developed Airmatic Sport control module for the air suspension put in place, lowering the Rocket 900's ride height by 15 mm.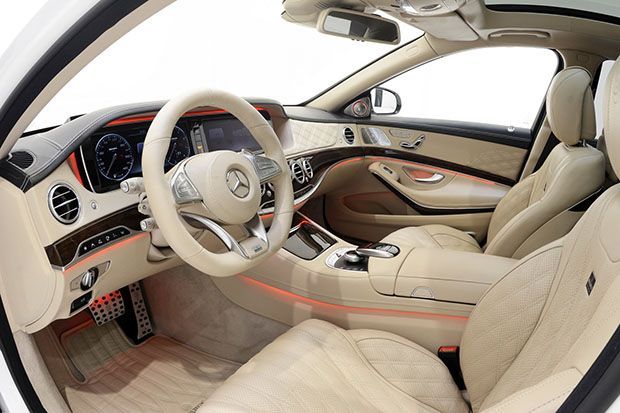 Unlike its previous spawning, the interior was left largely unchanged with barely a hint of gold anywhere. Instead, it looks distinctively like a normal Mercedes-Benz S-Class with only changes being a new Brabus iBusiness system and more importantly, a new instrument cluster with a 400 km/h scale.
Like before, the Brabus Rocket 900 can be ordered as a complete car starting at 347,719 Euros (RM 1,404,002) or just bring along any existing Mercedes-Benz S 65 AMG to undergo the conversion.
---
---
---
Comments