Daihatsu Is Developing A Perodua Bezza-sized 4-Door Coupe For Indonesia
Auto News If you are young and you love cars but don't have a trust fund in your name and you live in our part of the world, the number of fun cars in the market can be quite depressing as every new car that meets your budget is a boring economy car. Short of having your parents sign you a cheque, your only option for a fun car is in the used car market.
At the same time, the emerging markets of South East Asia have a very large young population. Indonesia is one of the world's biggest emerging markets, with a population of over 260 million - half of them are below 30 years old.
The potential for growth is huge and this dichotomy between the obvious lacking of affordably priced fun cars against this huge potential of a young growing middle-class is not lost on Daihatsu, which reigns supreme in Indonesia. Four out of the five most popular models in Indonesia are developed and manufactured by Daihatsu, including the ones sold by Toyota.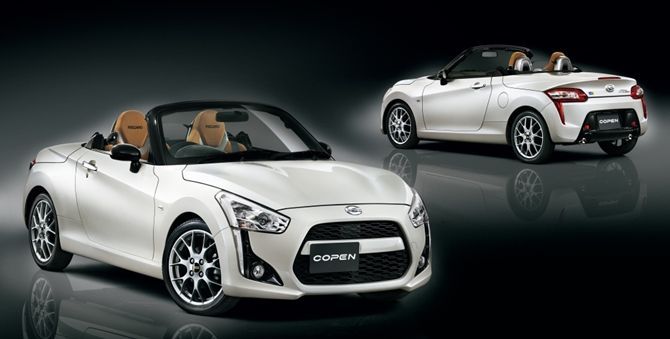 Daihatsu currently offers the diminutive turbocharged 660cc Daihatsu Copen in Indonesia – the only country outside of Japan to sell it. However due to its Japan-made status, import taxes make the car prohibitively expensive. As stylish as it looks, young Indonesians have little appetite for a tiny convertible that costs as much as a Corolla Altis.
Carlist.my understands that one of the projects currently undertaken by the newly formed Emerging-market Compact Car Company, an internal company established by Daihatsu and its parent company Toyota in January 2017, is the creation of a 4.2-metre long four-door coupe targetted at young buyers in Indonesia.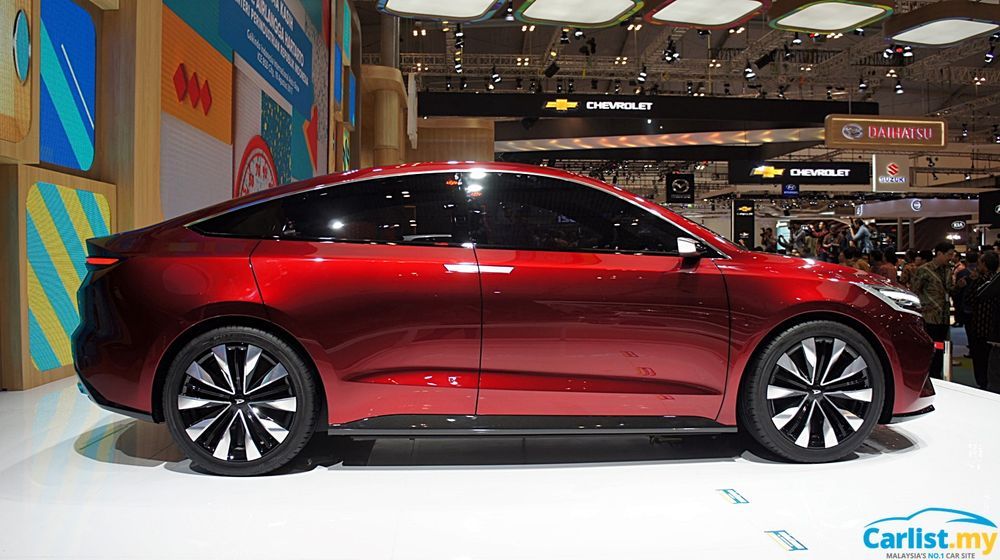 Yes you read that correctly. Daihatsu wants to build a mass market, affordably priced version of a Mercedes-Benz CLA Class aimed exclusively at emerging markets.
Apart from the 4.2 metres exterior length, we don't know anything else about the car. Considering that Daihatsu's global product line-up has only one sedan, which is the Malaysia-only Bezza sold by Daihatsu's joint venture partner Perodua (Daihatsu's Japanese market sedans are rebadged Toyotas), the four-door coupe has to be based on the Bezza. And guess how long the Bezza measures? 4.15 metres, which corroborates with the 4.2 metres length mentioned by our sources.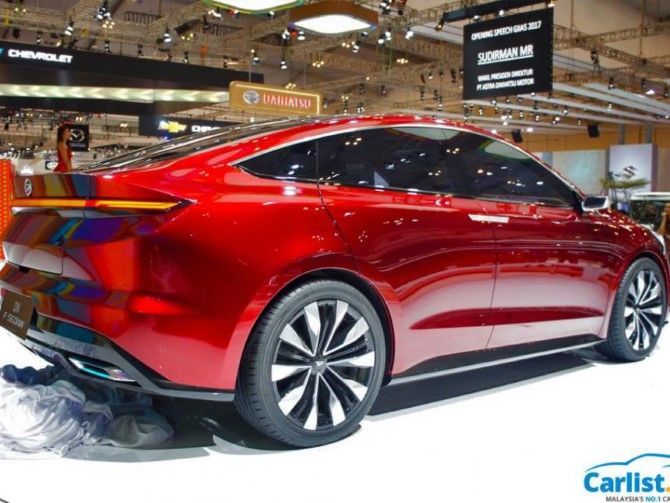 Late last year, Daihatsu had already showcased the DN F Sedan Concept at the 2017 Gaikindo International Auto Show in Jakarta. Daihatsu didn't provide any details about the coupe-style concept but visually, we noted that the car was about the size of a B-segment sedan. In hindsight, it might have been closer to an A-segment sedan, with the lower roofline and wider track giving it an illusion of being longer.
Indonesia has little interest in compact sedans, partly due to tax structures that favour MPVs and hatchbacks, but a stylish and youthful coupe-derivative of the Bezza might convince consumers in rapidly developing Indonesia to switch to a different bodystyle.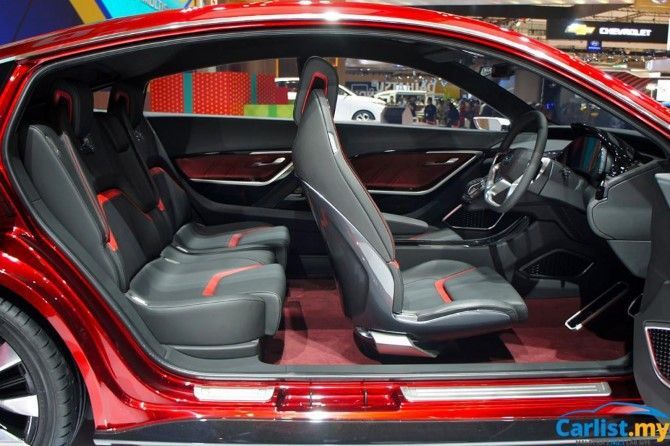 Since Malaysia is currently the only country to manufacture a Daihatsu developed sedan, who knows if Malaysia could score a big win by exporting a winning product to ASEAN's biggest car market.
Perodua currently operates two plants in Rawang. The older PMSB (Perodua Manufacturing Sdn.Bhd) plant has a capacity to build 230,000 cars per year and it currently manufactures the Myvi and Alza. The newer PGMSB (Perodua Global Manufacturing Sdn. Bhd) plant has a 200,000 cars capacity (but is currently operating at a single shift 100,000 cars capacity) and makes the Axia and Bezza.
This gives Perodua a combined manufacturing capacity of 430,000 cars, which is well above Perodua's annual sales of circa 205,000 cars per year, with a very small volume of exports. We still do not know what product is going to take up the excess capacity but clearly it has to be a regional and export-oriented project. Could this four-door coupe be one of them?
---
---
---
---
Comments