Review: 2013 Toyota Vios 1.5G - The Winning Formula Gets A New Look
Reviews Like the two generations of Vios before it, the third generation of Toyota's all-new Vios doesn't boast of any cutting edge features, but that's OK because the vast majority of buyers shopping for a Vios are only looking for a fuss-free, practical car that doesn't costs too much and will reliably get them from point A to point B, without losing too much in depreciation before selling it off – all of which are the Vios's forte.
Specifications for 2013 Toyota Vios 1.5G
Price: RM90,113 (on the road with insurance)
Engine: 1.5-litre four-cylinder VVT-I, 1NZ-FE
Power: 109 PS at 6,000 rpm
Torque: 141 Nm at 4,200rpm
Transmission: 4-speed automatic
Safety: Dual airbags, ABS with EBD and BA, ISOFIX (2x, rear)
Origin: Locally assembled, Shah Alam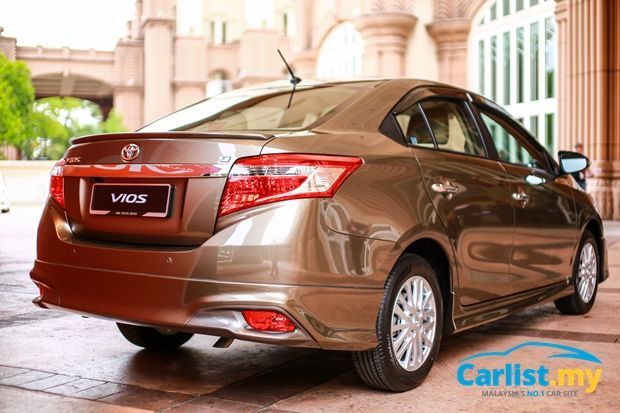 Overview
The Vios is a compact family sedan that competes in the so-called B-segment market, which is also populated by models like the Honda City, Nissan Almera, Ford Fiesta Sedan and Volkswagen Polo Sedan.
Exterior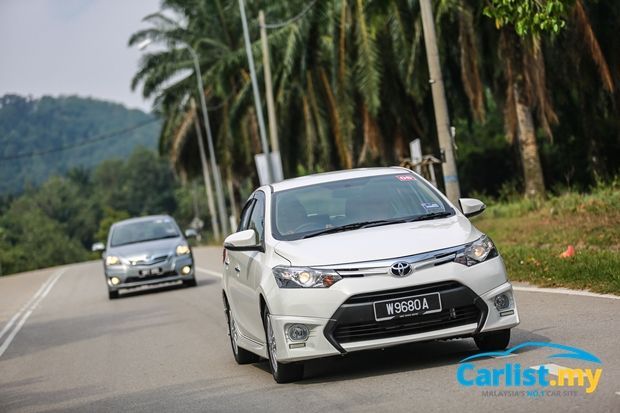 For years ,the Vios has been an anti-thesis to the idea that "looks will sell", looks hasn't always been the Vios strong card, the first looked unimaginative, and the last one earned itself the "Dugong" nickname in local popular culture. And yet, nothing seems to stop this humble little sales leviathan from steamrolling everything in its path.
The new one however,looks far more interesting, as if they tossed the design of its predecessor out the window and started afresh.
And what a fresh new look Toyota's designers havebestowed upon the new Vios; - it now bears a strong resemblance to the sophisticated European Toyotas rather than the drab looking South East Asian varieties.
It isn't just the lines that give it a more sleek appearance, its overall length has grown by 110mm to 4,410mm, with a 10mm (front-rear couple distance) increase in the Vios' already generous cabin space, while the roofline has been extended by 15mm and now features a curvaceous double-bubble shape.
It isn't all looks though, Toyota says the new roof is not only lighter, but improves airflow, and reduces engine noise and vibrations in the cabin. Underneath, the underbody has been flattened to improve airflow, all of which contributes to sleeker shape with a drag coefficient of 0.28Cd (down from its predecessor's 0.29Cd), which allows the car to cut through the air easier.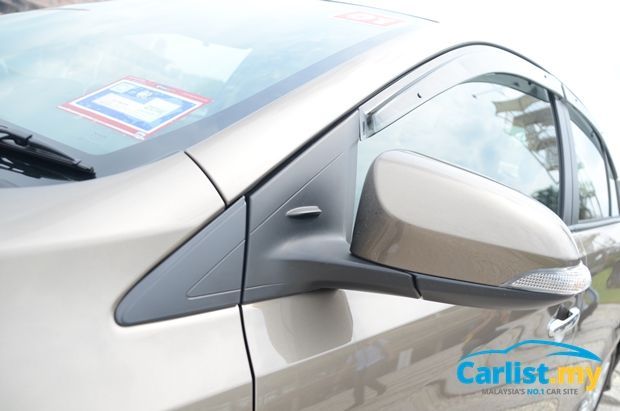 Grafted next to the wing mirrors and the side of the rear tail lights are tiny fin-like indentations known as aero stabilising fins, which causes air vortexes to form behind and sort of squeeze the car so that it keeps its path straight and more stable at speeds from 40km/h. I'm not certain how much of difference it brings, but at least they have taken the effort to develop such a feature.
Interior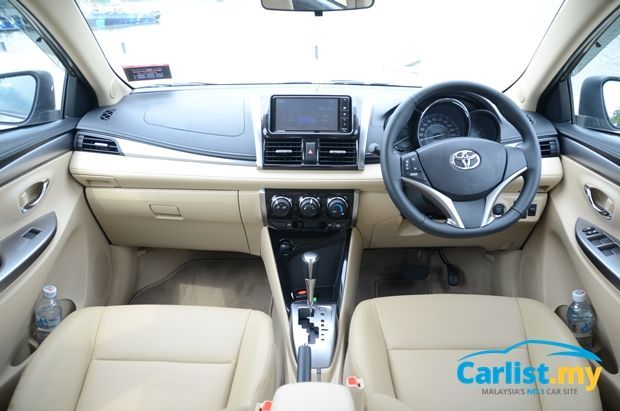 Being an entry-level car, hard plastics are to be expected, but more importantly, it doesn't look cheap. The interior door panels and dashboard even feature faux stitches on the plastic surface, replicating the appearance of a leather-trimmed interior. The idea behind it is laughable, but the final result actually looks very good. Some snickered at this cut-price deception, but most of us were duly impressed by their ingenuity, after all it looks good and to most, that is all that matters.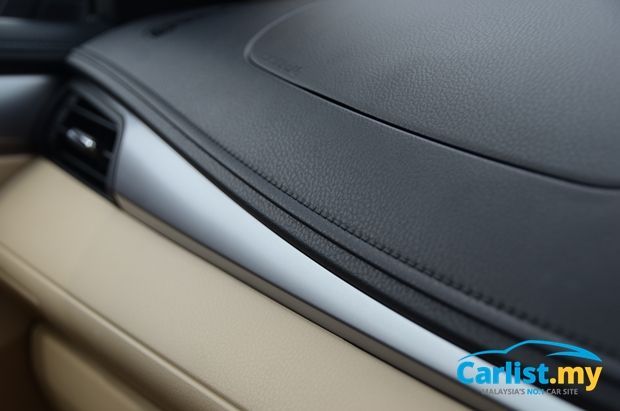 The beige interior is a bit of a hit and miss for some: I personally don't mind it, but others have commented that it's just ghastly. Well, you can always opt for a variant without it (Update – in 2015 the 1.5G's interior trim colour was changed to black).
The most noticeable change in the interior now is the instrument dials has been shifted from the middle of the dashboard to assume a more normal position from behind the steering wheel. However unlike its predecessor, the instruments are no longer have Optitron back-lighting.
The cabin feels ergonomic to touch and grip, and the seats were a pleasant surprise, if we're honest. You'll also be pleased to find the cleverly placed cupholders with utilise the car's air conditioning vents to keep your drinks cool.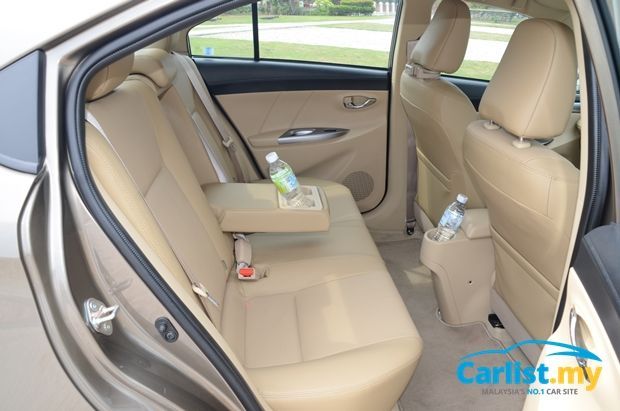 Legroom at the rear has been increased by 75 mm while knee room is 44 mm greater.
Boot space is not class leading, but big enough for its class.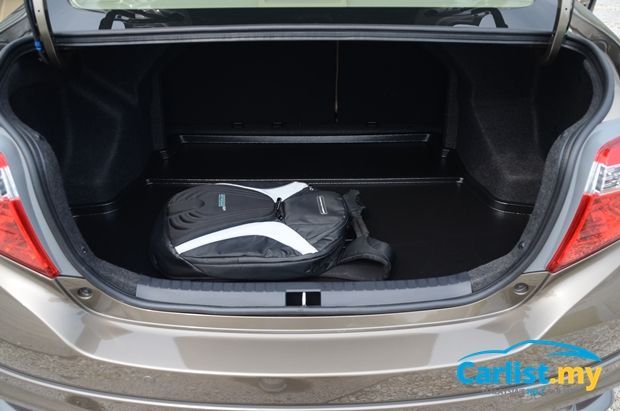 How does it drive?
For a company that is on top of its game, Toyota doesn't do change. Their formula for success has always been "what isn't broken, don't replace it, but make it slightly better", and it works. Nobody can find further ways to perfect a tried and tested formula like they do.
Underneath its sharp new suit lies the same chassis which under pinned its predecessor. That said Toyota has increased the use of high-tensile steel components in the body structure from 30 per cent to 56 per cent, in turn shaving off between 10 to 30kg, depending on specification.
Chassis rigidity has also been improved with the number of spot welds doubled in certain areas, and the new aerodynamically honed curvaceous double bubble roof is made from thinner metal, but is lighter and yet equally stiff.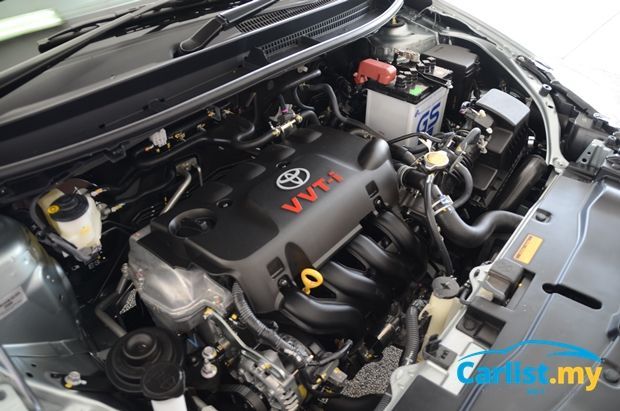 Another all-important component that is carried over from its predecessor is the 1NZ-FE 1.5-litre 4-cylinder with a max power output of 109 PS at 6,000rpm and a torque output of 141Nm at 4,200rpm, along with the same 4-speed automatic. This powertrain combo is shockingly entering its 11th year of service in the Vios!
Though similar, Toyota says the engine and transmissions has been made lighter thanks to various redesigned components. Throw in its new aerodynamic honed body and Toyota says the new car has a five per cent improvement in fuel efficiency, not a huge figure, but it will pay its share of the dividends in the long run. No mention of any official fuel consumption figures though.
All said and done, taking the Vios out on a drive is the litmus test to see if all of Toyota's claimed raft of changes on the Vios has improved the car by any noticeable degree.
Though Toyota talks of a suspension that has been tuned for better high speed stability and reduced body roll, the Vios still pitches about with the undulation of the road.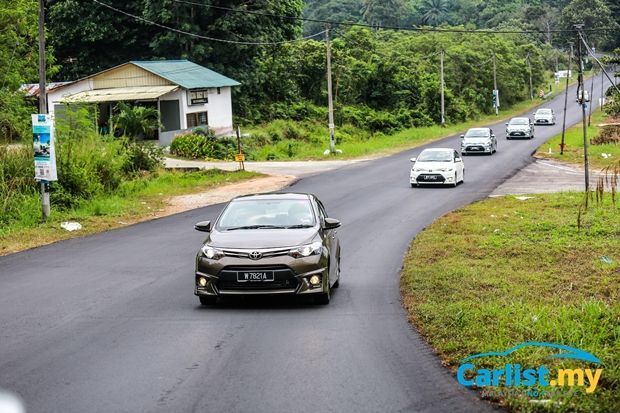 Most of the time, the ride floats on the road, and is nowhere as settled on the road at high speeds as a Honda City or a Volkswagen Polo Sedan.
The 1.5-litre engine delivers adequate amounts of power, though it isn't the most refined or smoothest running engine in the market today.
Its automatic transmission may have only four cogs, but it delivers smooth shifts and yet, it is enough to distribute the engine's meagre power evenly without interrupting its power delivery by having to flip through excessive amounts of gears. So, no complaints there either.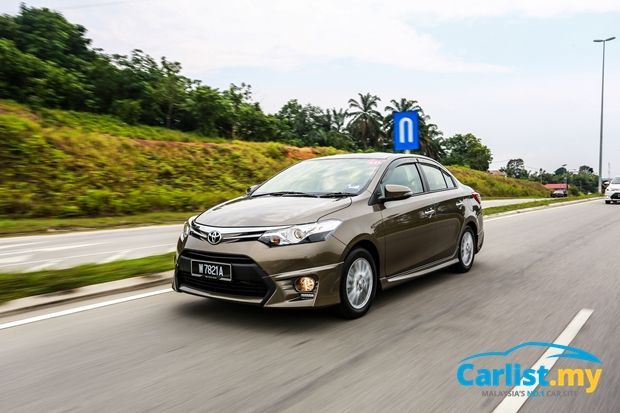 Show it some corners and the Vios prefers to roll and lean through the bends. It isn't a sharp tool for twisty roads, but beneath those soft springs, the chassis does deliver quite a fair amount of grip, even with the Vios' 185-width comfort-oriented ContiComfortContact CC5 tyres.
The electric steering on the other hand doesn't give much in the way of feel, but it is well tuned to be quick in its reaction without being too sensitive or twitchy on long straight roads.
How comfortable is it?
Where the Vios has shown some definite improvement over the predecessor is in the ride comfort and refinement department.
Yes, the ride feels soft and cushy, but it manages to absorb the worst of Malaysian back road bumps and ruts. And with new engine mounts along with new and repositioned insulating materials, driving it also feels so much more serene than before.
There is notably less engine noise intrusion into the cabin, and even less exterior noise to be heard.
The Vios comes with all the features that you do need for your day-to-day items. There is no shortage of storage spaces, and the optional multimedia unit fitted to our test cars has all the connectivity and navigational features that you want.
Though having said that, we did find the multimedia unit's screen angled in such a way that any images are flushed out by the sunlight. The screen can be electrically tilted, but only upwards, making the situation worse.
Conclusion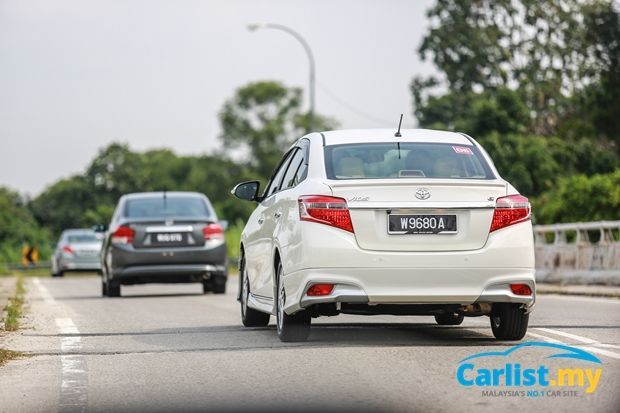 The all-new Vios has made some big gains in crucial areas like a fantastic looking body and a quieter cabin. Unfortunately, this is also a case of taking two steps forward and one step back – the all-crucial electronic stability control (or VSC in Toyota's lingo) is still not available on even the highest specifications TRD Sportivo variant, and while the 4-speed automatic transmission is smooth and reliable, an upgrade is overdue.
This is a car that you will buy for its pretty looking body, its quiet cabin, the hassle free ownership experience, but little else. For the average car buyer looking for a point A to point B car, the Vios is still a good buy. But I do miss the days when Toyota models often exceeded expectations.
Related: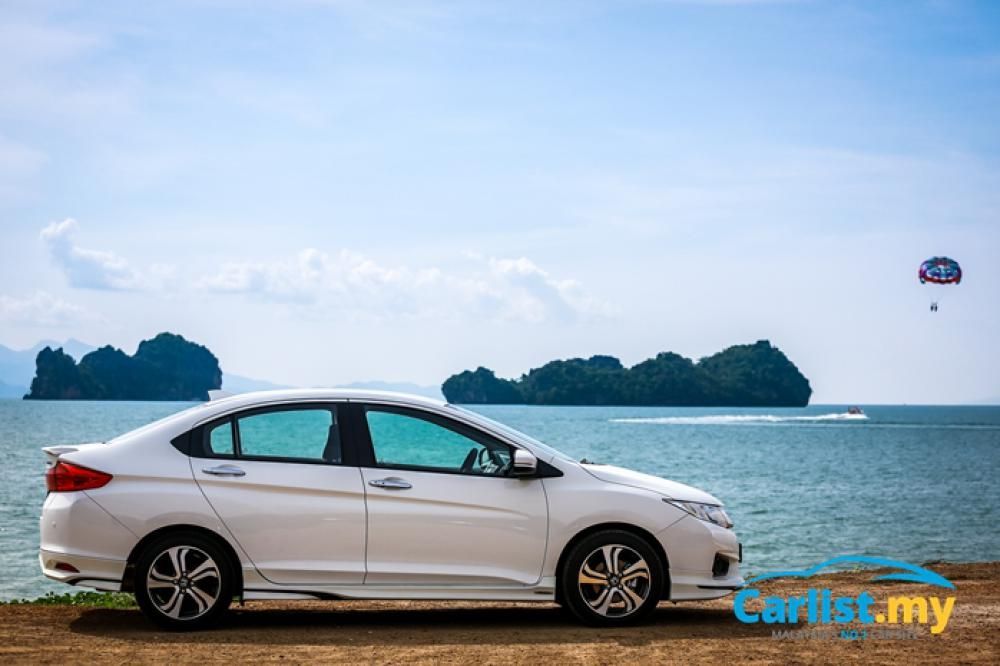 Review: All-New 2014 Honda City - Is It Better Than The Competition?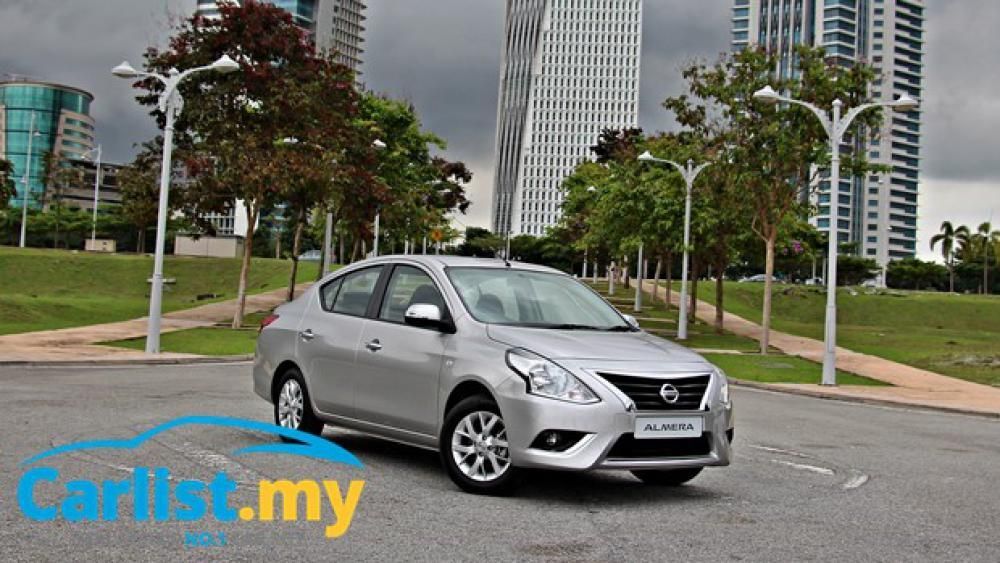 Review: 2015 Nissan Almera Facelift 1.5L VL - Can A Facelift Lift its Fortunes?
---
---
---
Comments