Review: 2018 Ford Ranger Raptor – More Than Just Cosmetic Enhancements
Reviews After a short hiatus, the highly competitive pickup truck segment is back in full swing once again, both locally and globally.
On the global front, Volkswagen just revealed the pickup version of the Tiguan called the Tarok, and the new Mitsubishi Triton has just made its global debut in Thailand last month. In fact, the Triton, which will be launched officially in Malaysia next year, is already open for bookings.
And then we have Ford, which recently took the wraps off one of the most anticipated models of the year – the new Ranger.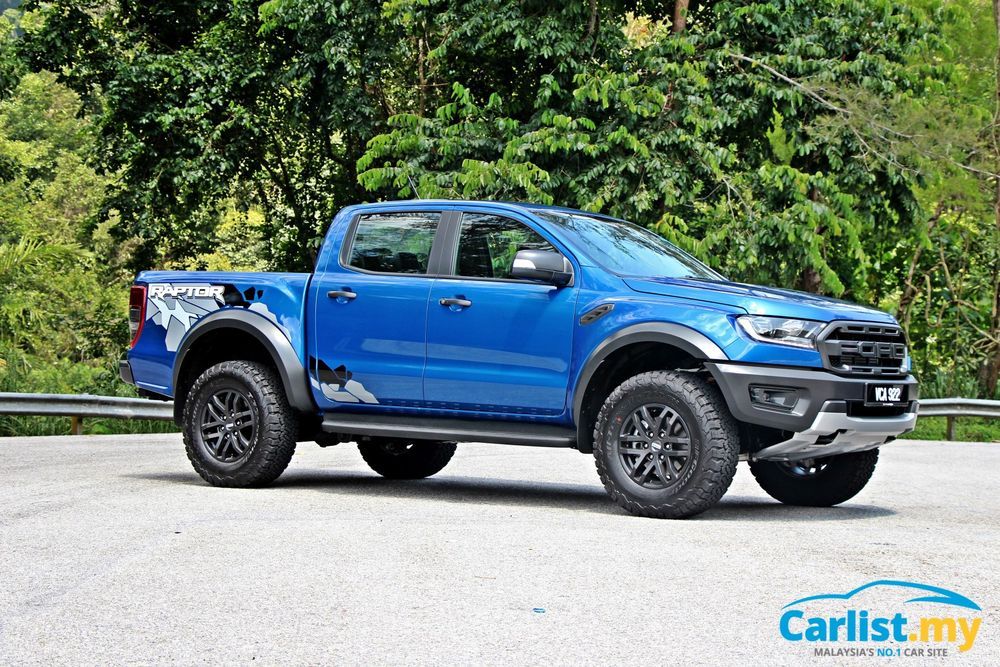 Offered in nine variants, Ford Malaysia only announced the pricing and details of eight during the launch ceremony, and decided to make us wait for a little bit longer before launching the most exciting one of them all - the Ranger Raptor.
Launched at this year's Kuala Lumpur International Motor Show (KLIMS 2018) last week, the Ranger Raptor is basically a high-performance version of the Ranger, featuring a significant number of mechanical and cosmetic enhancements on top of the standard Ranger Wildtrak which used to sit at the top of the range prior to the arrival of the Ranger Raptor.
Priced at RM199,888 OTR without insurance, the Ranger Raptor is by far the most expensive pickup truck to be ever sold in Malaysia.
Yes, we can hear you going "Eh, gila kah? Why so expensive?"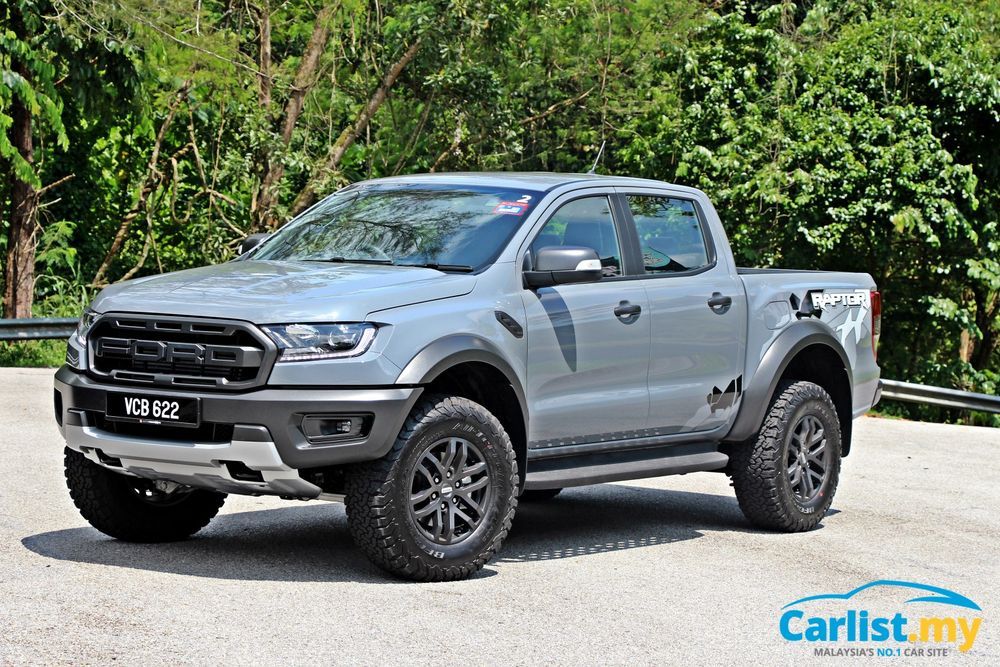 So, in order to find out why priced as such, and what the hype is all about, we were given an opportunity to give the Ranger Raptor a go on a drive from Setia Alam to Bentong and back, which made us understand the vehicle better.
Specifications
Engine: 2.0-litre twin-turbocharged four-cylinder diesel
Transmission: 10-speed automatic, 4WD
Max Power: 213 PS at 3,750 rpm
Max Torque: 500 Nm at 1,750 to 2,000 rpm
Price: RM199,888 OTR without insurance
Origin: Assembled in Thailand
Overview
Targeting Asia Pacific region and markets that are not fortunate enough to get the full blown F-150 Raptor, the folks at Ford basically took the Ranger and fitted it with extras like a reinforced frame, heavy-duty Fox shock absorbers, a wider track, BF Goodrich all-terrain tyres, and a few other enhancements which make it way more capable than the regular Ranger off the beaten track. In fact, the extras make the Ranger Raptor a mini "Baja 500" desert racer.
On top of all of the above, the Ranger Raptor features a Watts Linkage and also coil-spring rear suspension instead of leaf springs, similar to the Everest SUV.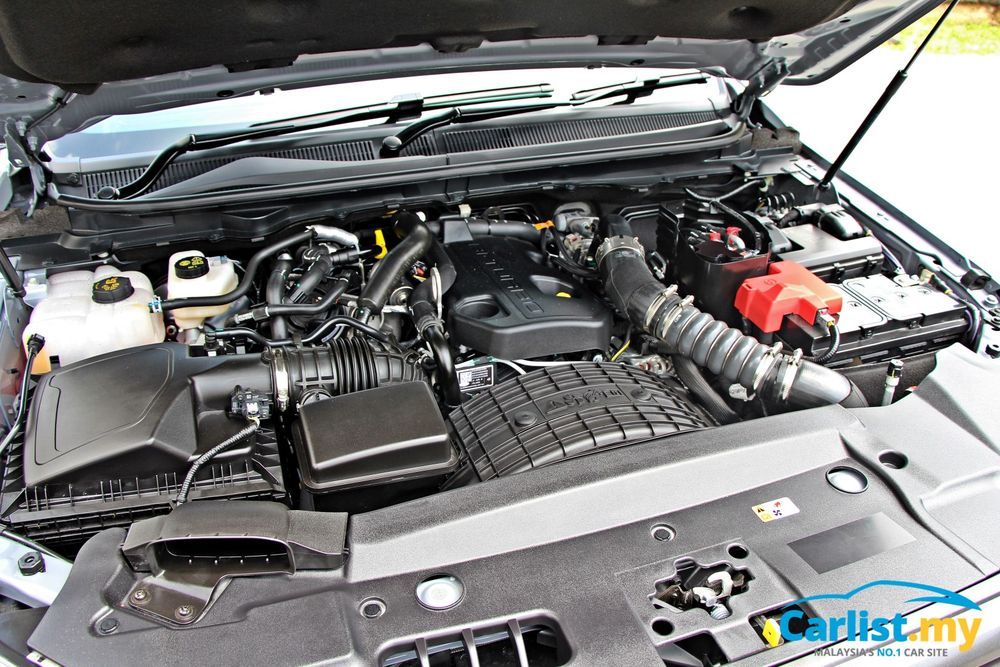 Power comes courtesy of Ford's new EcoBlue 2.0-litre bi-turbo commonrail Turbochaged diesel engine which kicks out an impressive 213 PS and 500 Nm, and paired to it is a 10-speed automatic gearbox that sends the power to all 4 wheels via Ford's 4WD system.
The brakes have also been uprated all-round, with 332 mm discs front and rear, along with uprated brake calipers.
The materials used are more rugged and can take more abuse without deterioriation, having been put through rigorous off-road testing.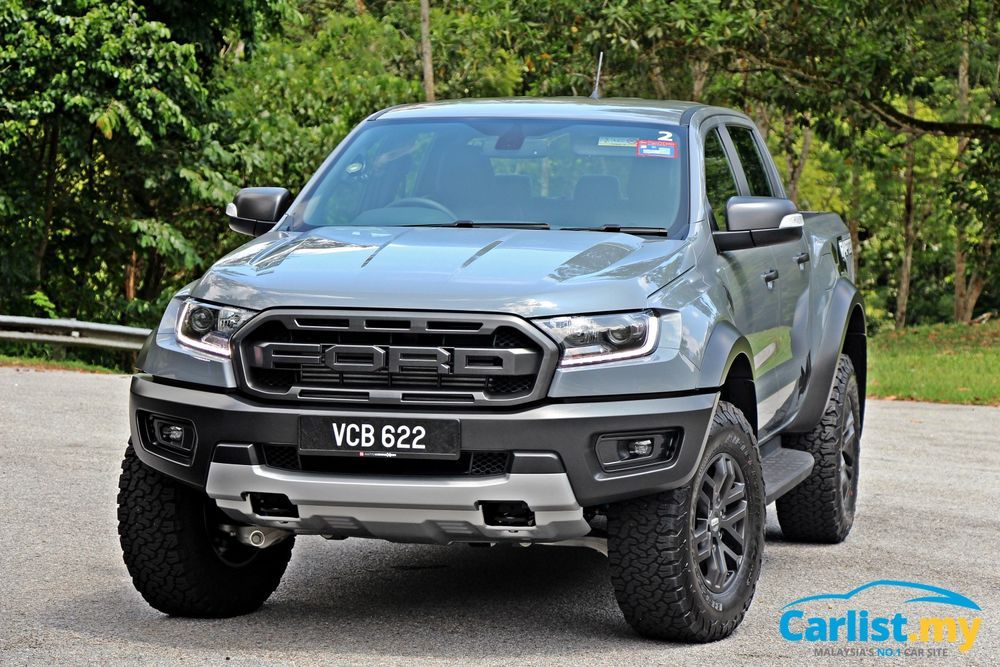 There are even holes in the side-steps designed to help drain mud, sand, and snow that accumulate.
Other standard features include:
Automatic headlights
Automatic wipers
Steering wheel-mounted paddle shifters
Power driver seat
Blue stitching on the steering wheel, shift boot, hand brake, dashboard, seats, and centre arm rest
Dual-zone automatic air-conditioning
285/70R17 BFGoodrich All Terrain T/A K02 tires
Rear disc brakes
Easy lift tailgate
Raptor-specific side steps
Ford Performance scuff plates
Exterior
There are many features that set the Ranger Raptor apart from your modified "Celup" Raptors and the standard Ranger.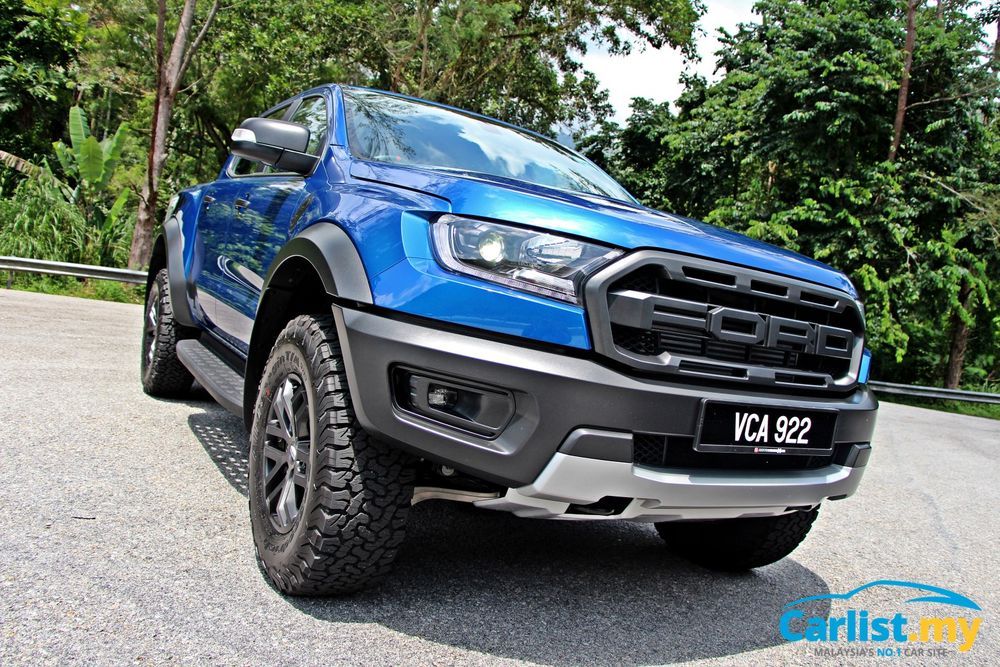 Firstly, we have the superior 283 mm ground clearance which is a 46 mm increase over a stock Ranger. And then, there is the frame mounted steel front-bumper with integrated LED fog lamps and functional air ducts. The Lightning Blue and Conquer Grey exterior colours and the 'Raptor' decal design are also exclusive to the Ranger Raptor.
Adding to the list is the high-strength aluminium alloy die-cast step board, and a modified rear bumper with an integrated tow bar and two recovery hooks rated at 3.8 tonnes.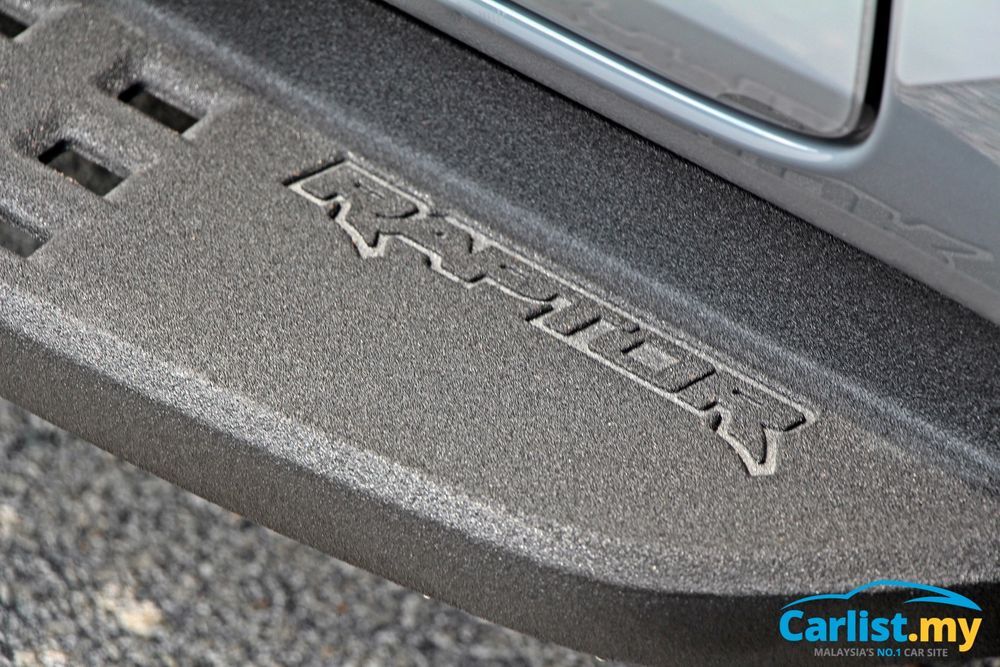 Last but not the least, there are the 285/70R17 BF Goodrich All Terrain T/A K02 tires which complement all the features above and give the Ranger Raptor the mean desert racer-ish look it has.
Overall, you can just tell that it is a Ranger Raptor when you see it from a mile away, thanks to all of the features above.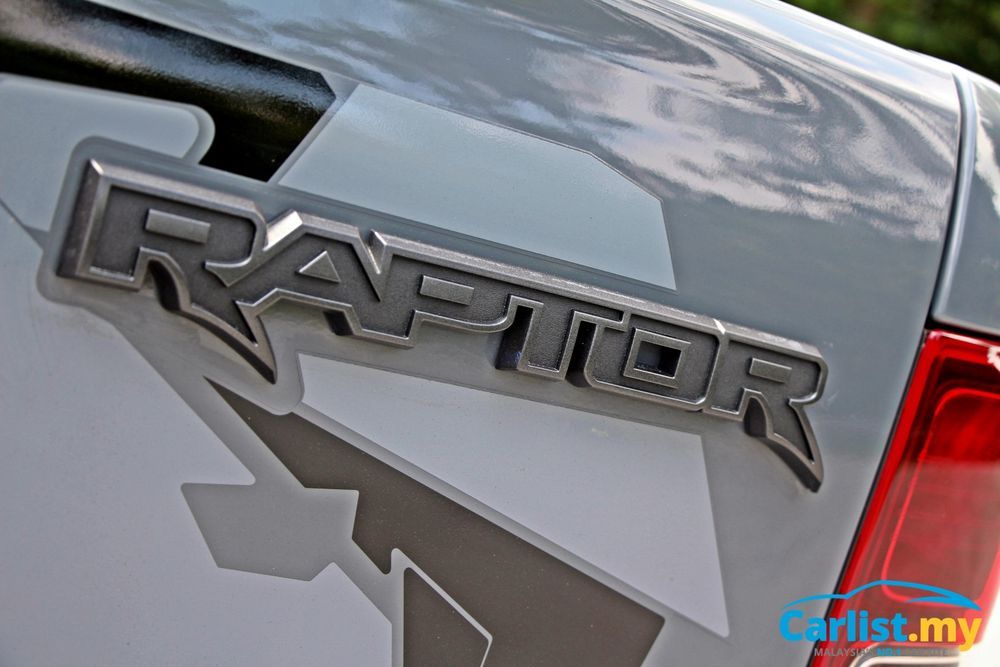 Not only does it look like it means business, it is also capable of withstanding the toughest of conditions, as many of these unique features fitted on this truck actually serve a purpose.
Interior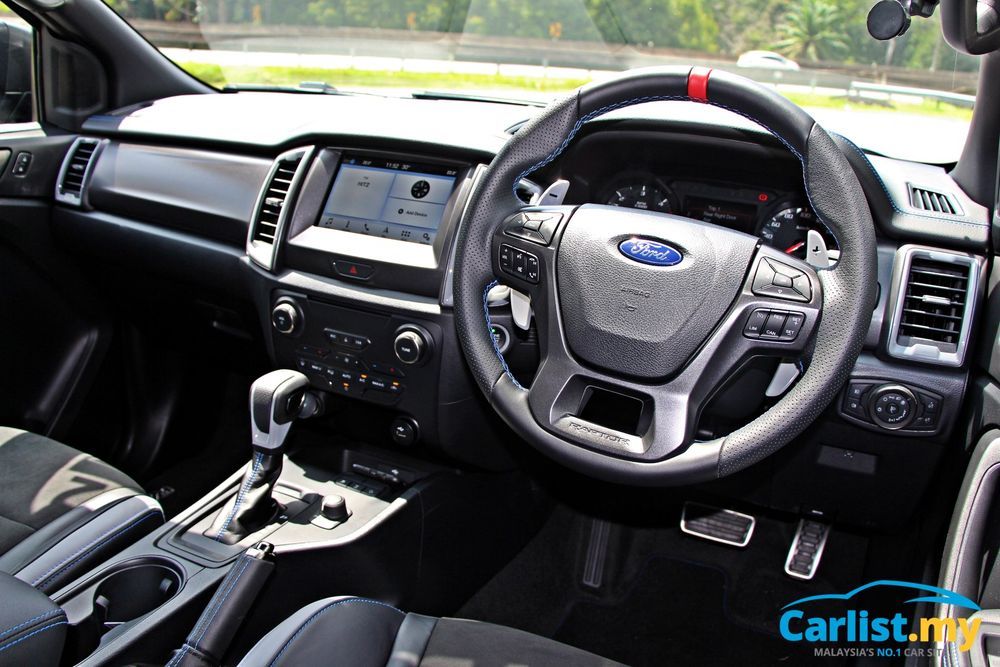 Inside, the Ranger Raptor gets sporty seats tailored with some suede and blue stitching, a unique instrument panel, a chunky steering wheel with magnesium paddle-shifters, Raptor logos everywhere, and unique Ford Performance scuff plates.
In typical Ranger fashion, the level of comfort and refinement were top notch for a pickup truck, almost similar to what you get in the cabin of a car.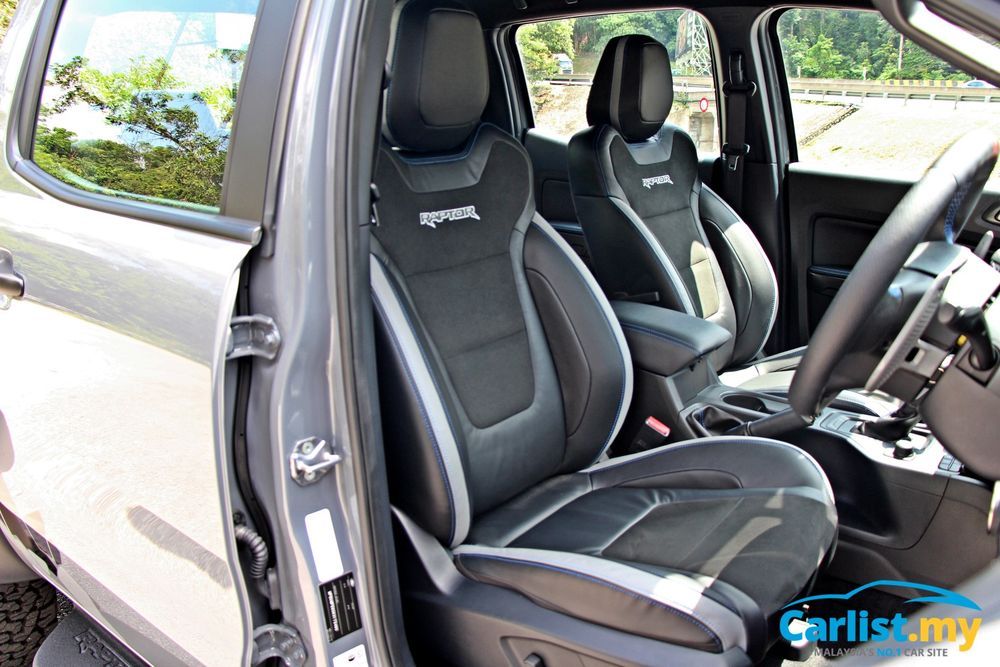 Entertaining us throughout our drive to Bentong, Pahang was Ford's latest Sync 3 infotainment system which comes with Apple CarPlay, Android Auto, AppLink, and an 8-inch touch screen display with Bluetooth, GPS, as well as voice recognition. The system was pretty straight forward and user-friendly, enabling us to get used to it in no time.
An interesting feature in the Ranger Raptor worth mentioning is the 230V power socket located in the rear, which would come in real handy during a weekend's 4x4 camping expedition in the jungle.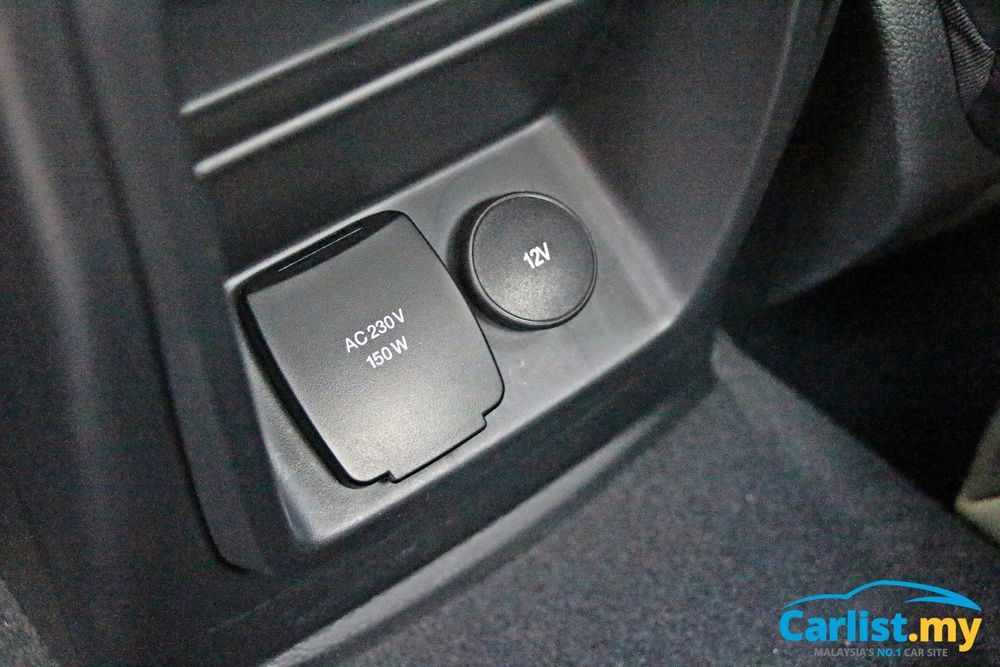 That aside, for as long as we were in the Ranger Raptor's cabin, most of the buttons, levers, and switches which we laid our hands on felt solid and didn't feel cheap.
Driving it
Our stint with the Ranger Raptor comprised an 84 km long drive from Setia Alam to Bentong. Most of the journey was on the highway, followed by a short mild off-road session off the small town of Bilut.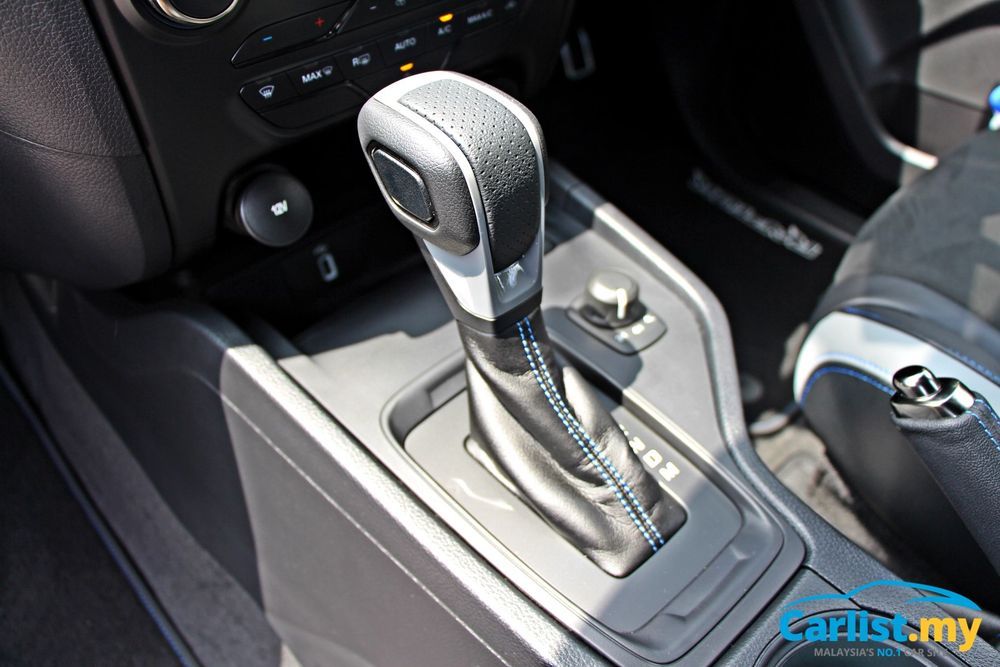 The Terrain Management System (TMS) offers six driving modes to choose via a dedicated five-button switch located on the steering wheel - Normal, Sport, Grass/Gravel/Snow, Mud/Sand, Rock, and Baja off-road sport mode.
Since most of our journey was going to be on the road, we were in Road mode mostly, followed by Gravel mode during the off-road session. The one mode which we really wanted to try but couldn't was the "Baja" desert racing mode. What happens in this mode is that the Ranger Raptor becomes very "jump-friendly".
So, if there is a sudden jump while speeding through an open gravel road, which results in some air time, the truck will land smoothly with maximum composure, and not hit the ground hard.
Coming back to the road, the Ranger Raptor offered great level of comfort, refinement, and composure. Even on the twisty stretches of the Karak Highway, the truck felt quite planted, but it was still not as sure-footed as the Triton.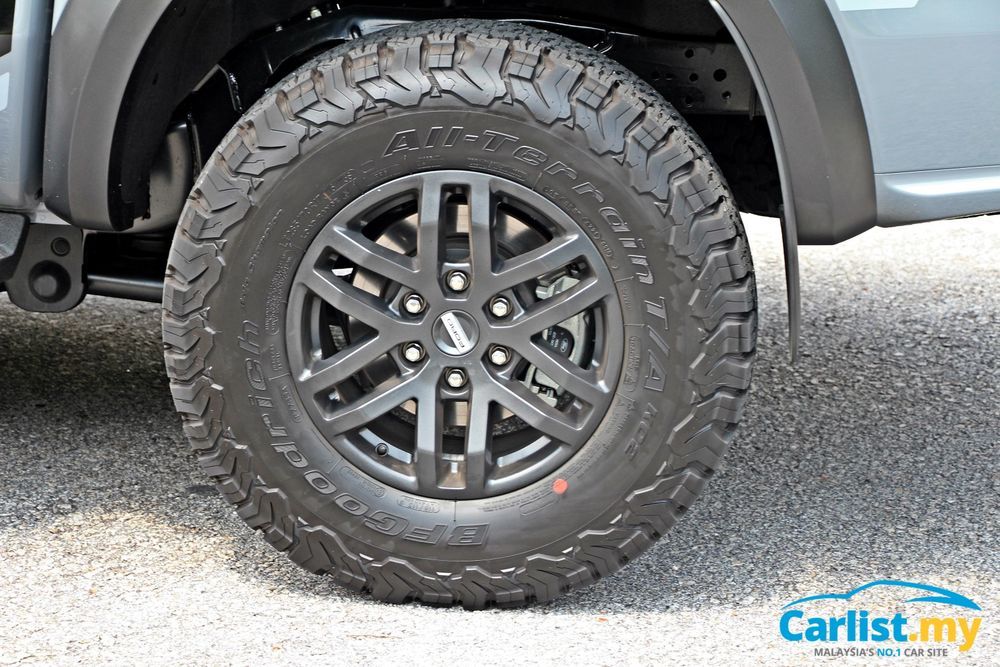 What surprised us was that even though the truck was fitted with all-terrain tyres, tyre noise was minimal. Likewise engine noise and road noise. There was still slight noticeable body roll but it was only at higher speeds.
Bumps and lumps on tarmac and gravel surface were both absorbed respectably without compromising the level of comfort in the cabin.
For a truck that weighs about 2.4 tonnes, a 2.0-litre engine and 213 PS may not sound impressive but boy oh boy, this thing was anything but slow.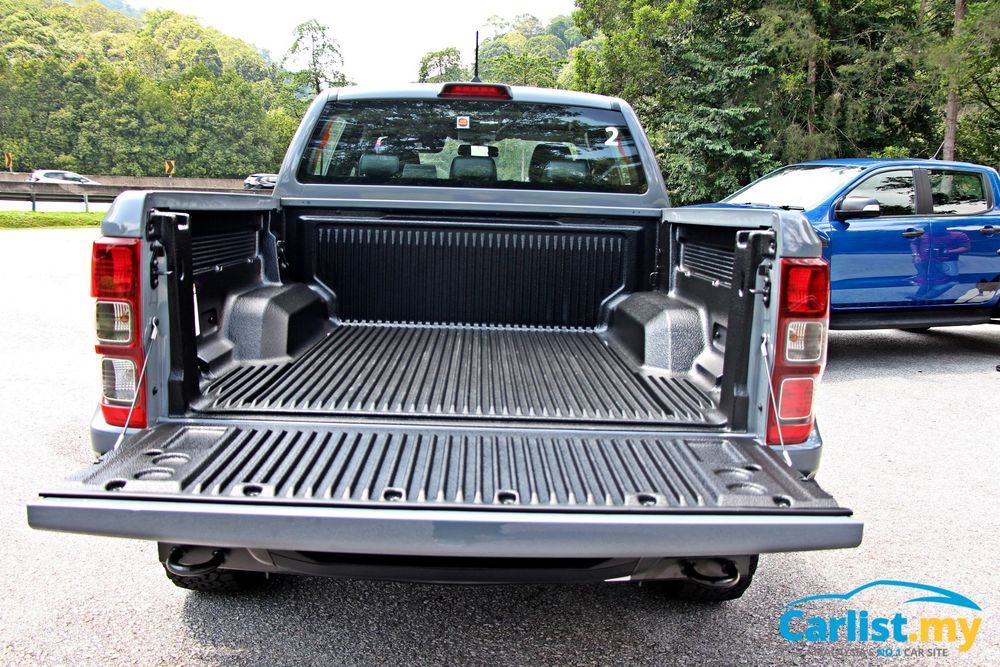 Signs of struggles? Not even once. Not in town, not on the highway, and not even off the beaten track. It just wants to keep going and keep going faster. It was just so powerful that the uphill stretches of Genting Sempah felt like they were flat.
Even though there were paddle shifters for us to downshift and bring the Ranger Raptor up to speed, we never felt the need to use it at all, as all the power we needed was available at a press of the accelerator pedal, and because it is that powerful, occasional "hooning" was inevitable.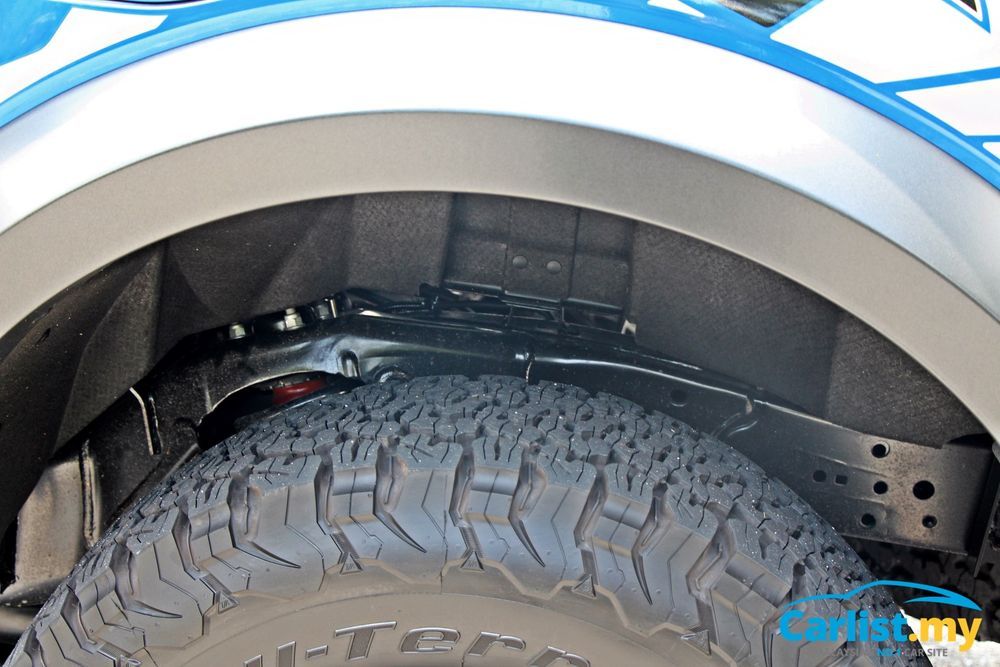 With the 10 speed gearbox, power delivery was super smooth. It's just that there were so many gears that sometimes we didn't know which gear we were in, but it didn't matter.
It's a pity that we didn't really get to test its off-road prowess through a more challenging course as that is where we think the real strength of the Ranger Raptor lies, but the mild off-road session and the highway drive did prove its capability of providing the best of both worlds.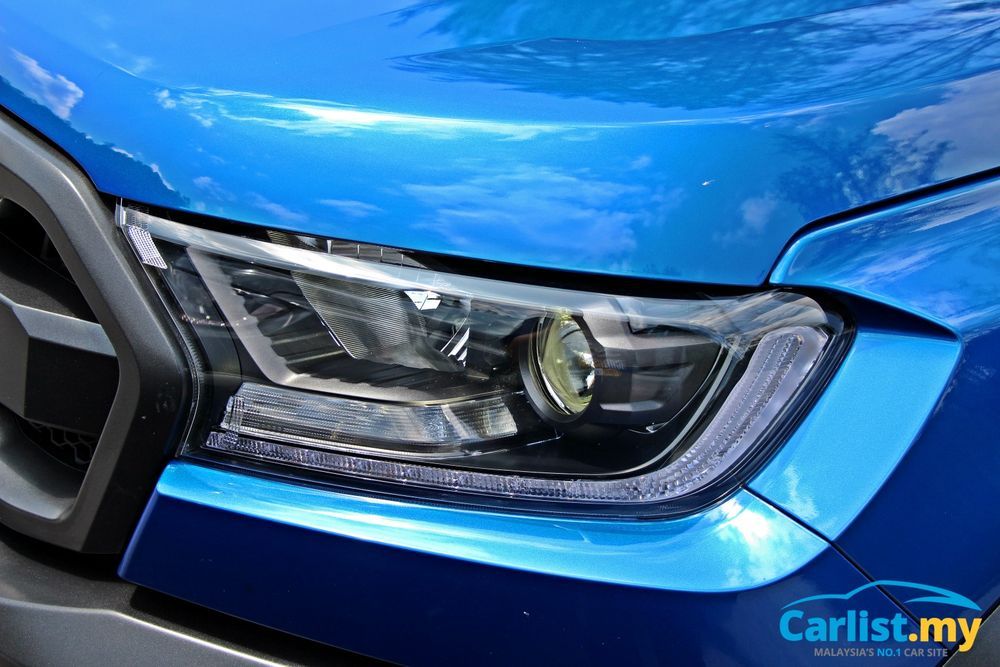 Conclusion
The Ranger Raptor is more than just another variant of the Ranger. In addition to a new design and a 150mm wider track, it has a long list of extra features which make it a truly unique and capable product.
However, features like the all-terrain tyres, the steel bumpers, the Fox shock absorbers, the heavy duty side-steps, and the Baja mode which basically turns it into desert racer, come at a cost, which explains the hefty price tag of about RM200,000.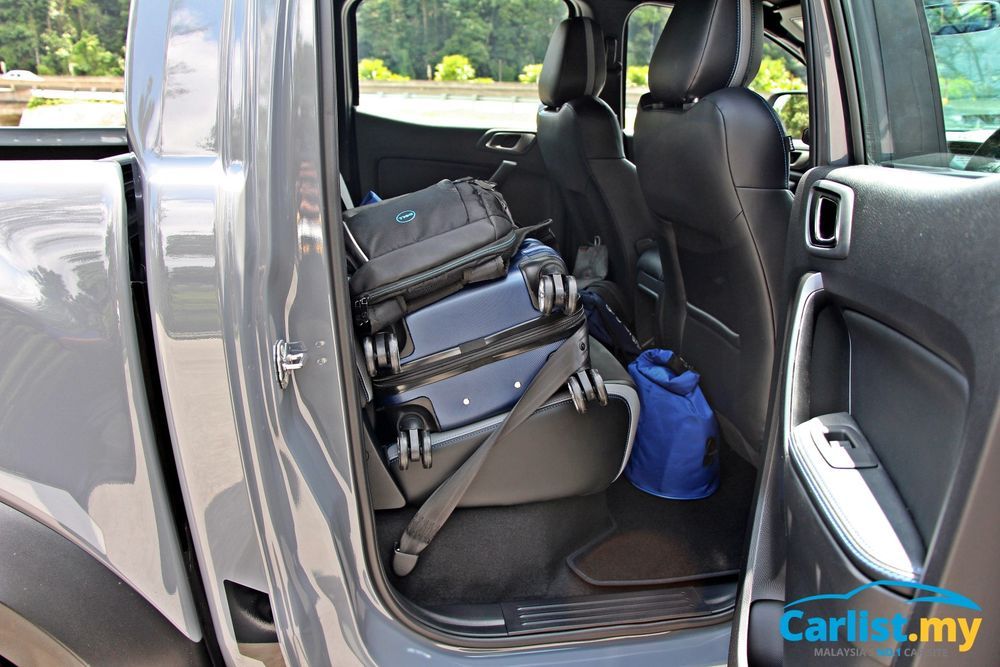 The blunt fact is that this is not a model for everyone. The Ranger Raptor is actually a premium 4x4 which would most probably appeal to those in the higher income group, those who can afford to buy a vehicle just to make a statement.
Despite all of its capabilities, most owners are going to be driving it on the road and nothing more, just like how most Ferraris never see the racetrack. But then again, this is the most expensive pickup truck in Malaysia, and the closest thing we're going to get to the F-150 Raptor, so if you can afford one, why not?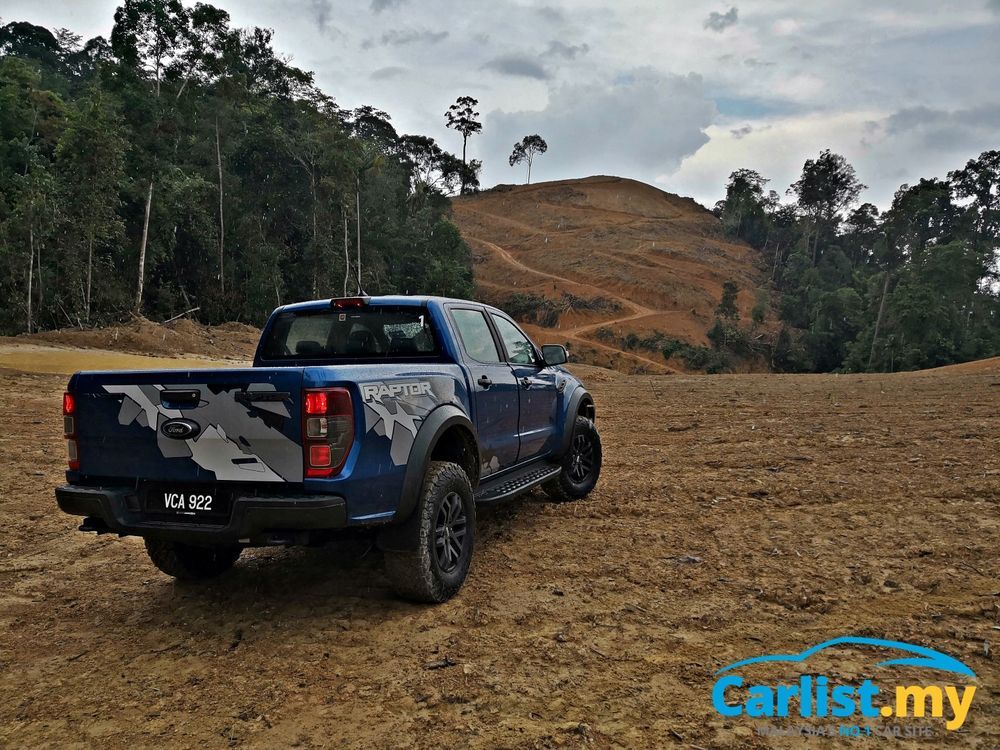 You may wonder if there are actually people who are willing to spend so much for a pickup truck, but from what we've heard, there are customers who have placed their bookings without even test driving it.
---
---
---
---
Comments