This All-New US-style Toyota Camry Is Coming To Malaysia In 2018
Auto News After spending a good part of this decade playing second fiddle to the Honda Accord, Toyota is finally responding with a sufficiently strong product. Set to go on sale in the US later this year, this all-new US-market Camry will, for the first time in many years, also be sold in Malaysia, according to sources familiar with the matter. Japan has also begun sales of the hybrid variant.
In the past, the Camry model line is split to two largely unrelated (apart from drivetrains) models. One for Asia, and another for everywhere else.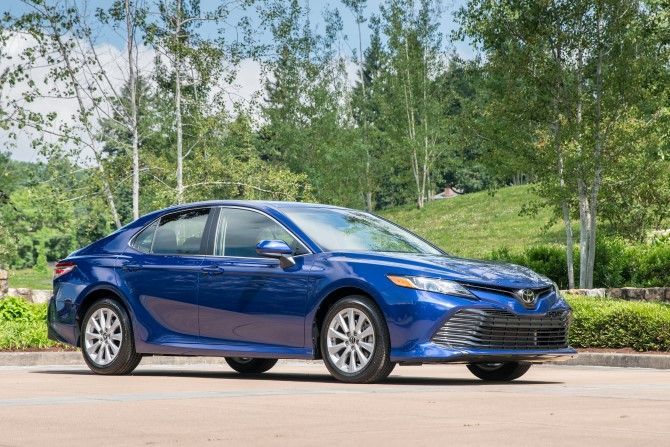 North America, Middle East and Australia had been sharing the same model, a smaller but slightly sportier looking Camry while Asian markets got the larger, more upscale looking model. Some markets like Thailand and Australia sell both models.
Thailand imports the Australian market Camry and sell it as the Camry Esport, while Australia sells the 'Asian' Camry as the Aurion, fitted with a 3.5-litre V6, assembled in Australia alongside the Australian Camry.
However of late, the market for D-segment sedans have been shrinking as more and more consumers migrate towards SUVs. Honda for example, no longer splits its Accord line along Asian/American and European market models. Today, there is only one Accord model sold worldwide.
Likewise the all-new Toyota Camry, which will now only be offered as a single global model, built on Toyota's latest TNGA (Toyota New Global Architecture) common platform and parts.
In the US, the Camry will be offered with two slightly different front-end designs. The 'standard' look L, LE, and XLE variants have wide slats running the width of the front bumper while the sportier SE and XSE variant has large intakes at the sides of the front bumper and a large black mesh grille in the middle.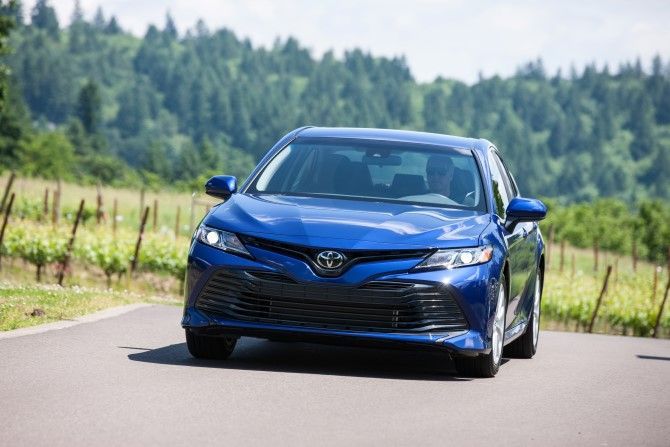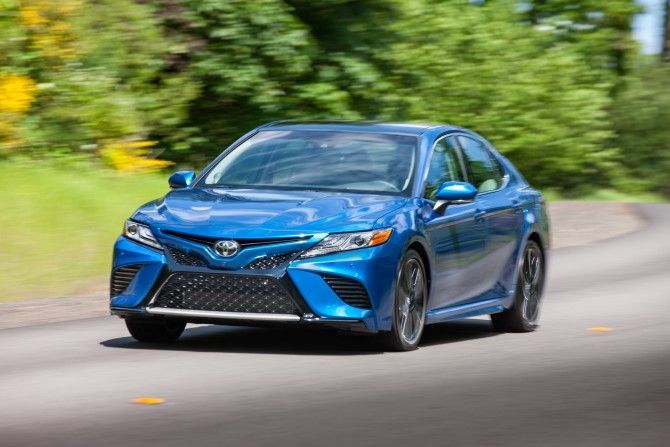 Our sources have indicated that Malaysia (and the rest of ASEAN as well) will most probably be getting the 'standard' look model, albeit with minor differences in exterior trims and wheels.
The main highlight of this all-new Camry is the driving experience, which Chief Engineer Masato Katsumata described as 'stir people's soul.'
"Stepping on the accelerator transmits traction directly onto the road surface. The car responds to the driver's precise wishes, which means drivers feel comfortable because the car feels directly linked to their intentions. As a result, there is minimal disconnect between the driver… on your way to work, driving with your family, or when out driving recreationally, the new Camry is always at one with you, telling you to enjoy driving. We made the Camry so it would feel that way," he said.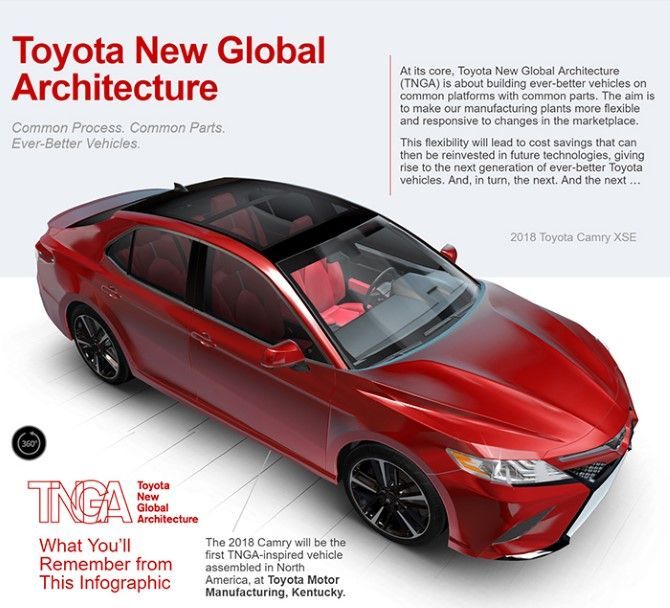 By adopting the new TNGA platform, the all-new Camry is said to have a low center of gravity, a rigid body structure, responsive steering and suspension system.
The rear suspension is a new double wishbone setup while a new four-point engine mount is claimed to greatly reduce cabin noise.
Three new engines have been announced – a 2.5-litre naturally aspirated direct injection, a 3.5-litre naturally aspirated direct injection, and a 2.5-litre petrol-electric hybrid.
Only the 2.5-litre and hybrid units are relevant to buyers in Malaysia. The new petrol engines will drop their Dual VVT-i/ VVT-iW badge in favour of a new 'Dynamic Force Engine' brand.
The new 2.5-litre Dynamic Force Engine will adopt VVT-iE valvetrain on the intake valves and VVT-i on the exhaust valves. Despite not employing turbocharging, Toyota says the engine is the one of the world's most efficient, with a maximum thermal efficiency of 40 percent.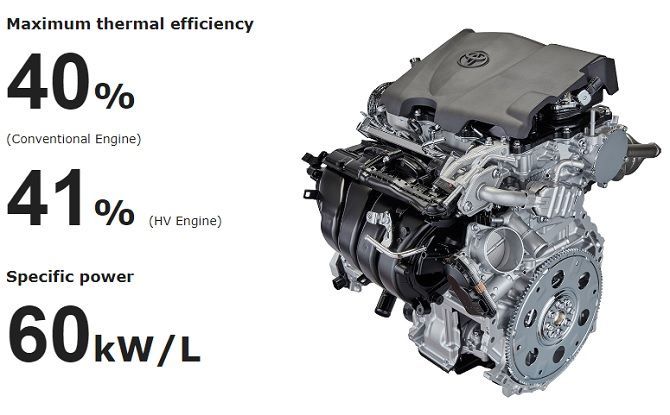 Fuel efficiency has been dramatically improved by 25 percent, to as low as 6.9-litre/100 km (US EPA, combined driving cycle).
It's not only more efficient, but also more powerful. Output have been raised from 178 hp at 6,000 rpm (outgoing US model) to 203 hp (standard model) and 206 hp (XSE model), both at 6,600 rpm. Torque is up from 230 Nm at 4,100 rpm to 249 Nm and 251 Nm, both at 5,000 rpm.
The engine is paired to a new 8-speed Direct Shift automatic transmission. Compared to the previous 6-speed gearbox, this new transmission's torque converter offers a wider range of lock-up to offer a more direct driving feel. A new control logic also improves the precision of upshifts and downshifts.
USA does not offer a 2.0-litre variant but it will certainly be made available for our market, most likely retaining the outgoing model's 2.0-litre VVT-iW engine and 6-speed automatic transmission.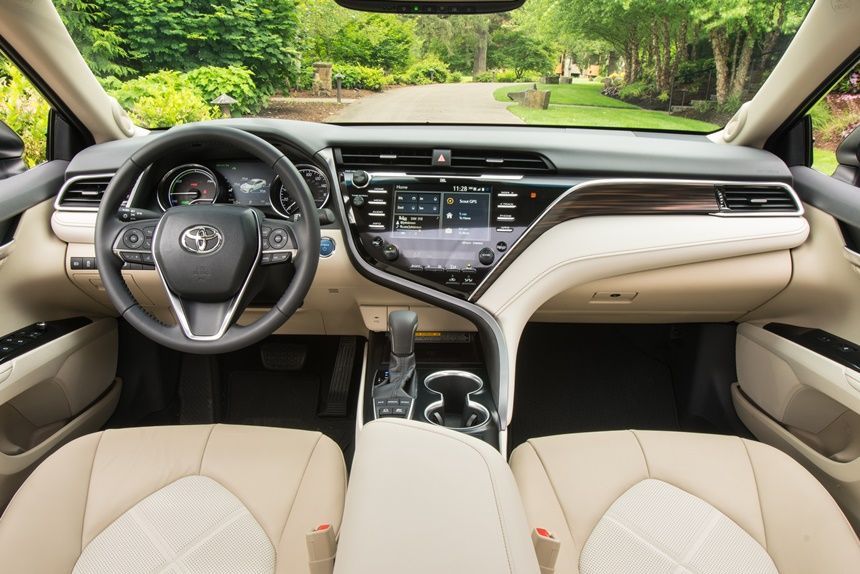 The hybrid variant, which assuming no changes in Malaysia's EEV policy, will most certainly be offered as well.
Compared to the outgoing Camry 2.5 Hybrid, this all-new Camry Hybrid's Toyota Hybrid System will incorporate many improvements already seen in the fourth generation Prius (only available in Malaysia as a special request order).
The system is now even more efficient, lighter and smaller. Energy loss has been reduced by 20 percent, and the high-voltage battery pack is now Lithium-ion, versus the outgoing model's Nickel-Metal Hydride.
The E-CVT transmission, which despite the name, is actually a complex planetary gearset that mimics the stepless shift characteristic of CVTs rather than using belt pulleys like conventional CVTs, has also been improved to allow for sequential shifting of 'six virtual/simulated ratios.' Shifts can be done via paddle shifters.
There's also a new Auto Glide Control (AGC) function. Only accessible when driving in Eco mode, AGC reduces engine braking when the driver lifts off the pedal to coast to a stop.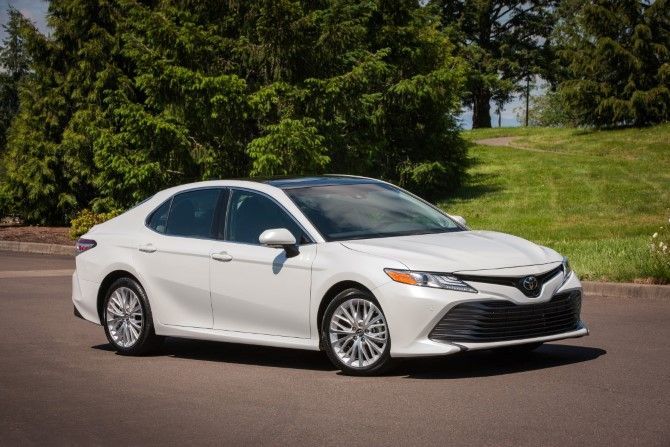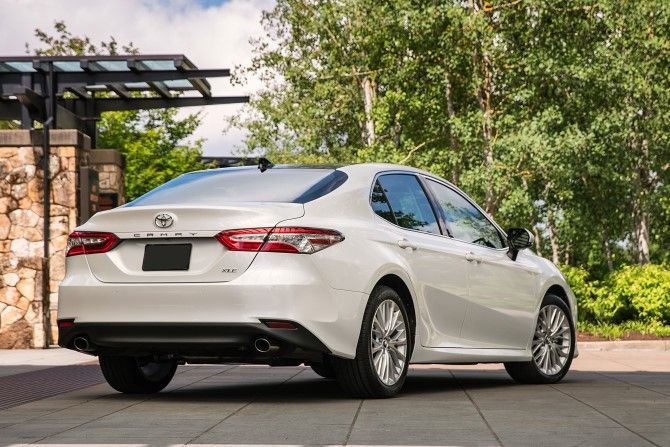 Prices for the US-market all-new Camry have yet to be announced, as it will only go on sale later this year, but in Japan, the all-new Camry 2.5 Hybrid ranges from 3,294,000 Yen to 4,195,800 Yen.
As the all-new Camry is likely to remain locally-assembled at Shah Alam, a longer lead time is required. We don't expect the all-new Camry to be launched in Malaysia until late-2018.
---
---
---
---
Comments