Toyota Harrier 2020 Versus Its Older Self - Extra Status, More Luxury
Insights Currently, the Japan-only Toyota Harrier (XU80) can only be admired from a distance. But with its predecessor officially sold in Malaysia, what can we expect it to improve upon when (or if?) it arrives…besides everything?
---
The Harrier is probably one of the best known luxury Toyota models in Malaysia, like the Alphard and Vellfire, the five-seater SUV gained a strong reputation for itself as grey importers scrambled to fill demand for Japan-spec units.
That side profile logo of a Japanese bird of prey became something of a status symbol that continues today. However, where the 'ori' version was nearly a twin brother to its Lexus counterpart, the Harrier and RX have since taken more branching paths.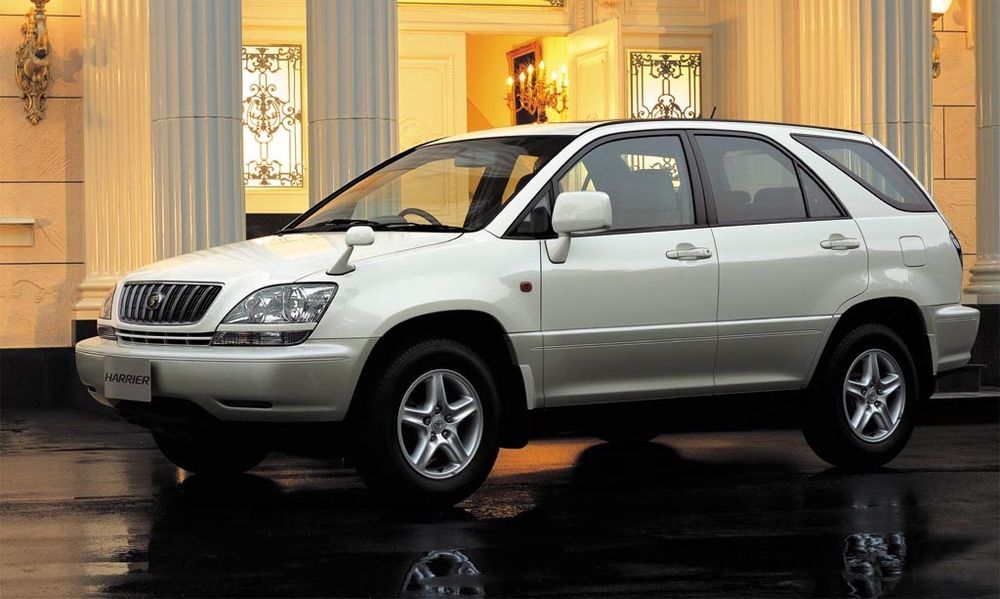 The Harrier currently available in Malaysian showrooms is an impressive bit of Japanese opulence, and while it's still definitely a step up in the 'premium' ladder, its newly revealed 2020 successor takes things even further.
Its luxury credentials are now even more deeply embedded, its design even sleeker and more refined, and its interior can legitimately question your preference for its German rivals, if any. As an all-new model, of course you'd expect everything to be improved. However, stacked side by side, there were some curious differences and similarities between the XU60 and XU80.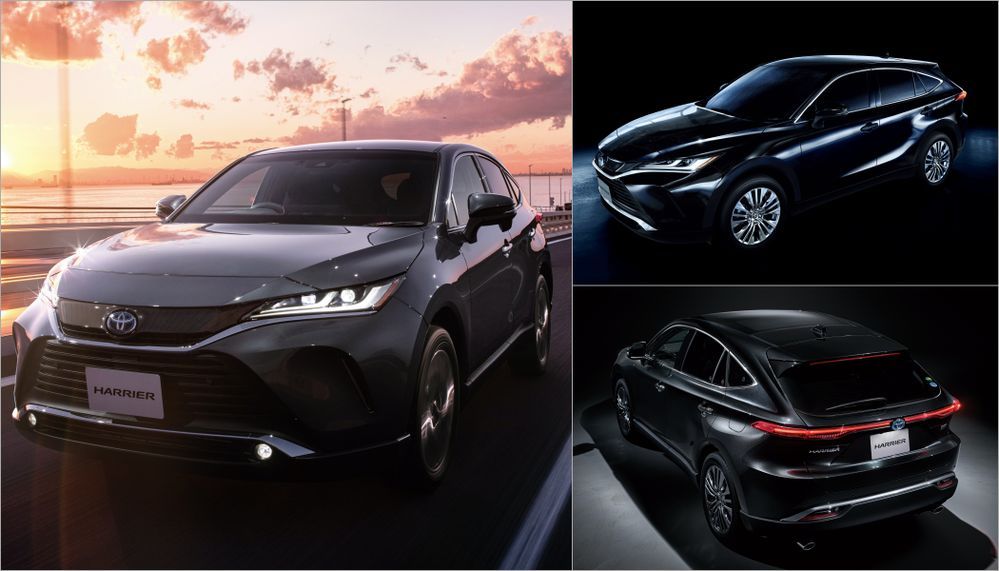 Same Size, Kinda - Toyota Harrier 2020
Let's get this one quickly out of the way - one of the main ways that the RX has distanced itself from the Harrier is in size. While the Lexus has grown larger and can even be had as a long-wheelbase 7-seater, the Harrier has remained firmly midsized, comparable in footprint to a Toyota RAV4 or Lexus NX.
The all-new Toyota Harrier 2020 has so far only been revealed for the Japanese market, so it's unclear if and when it could be coming to Malaysia. Though technically larger, the good news is that it doesn't look to have bulked up too much. Not great for bulk grocery shoppers, good for tighter parking spots.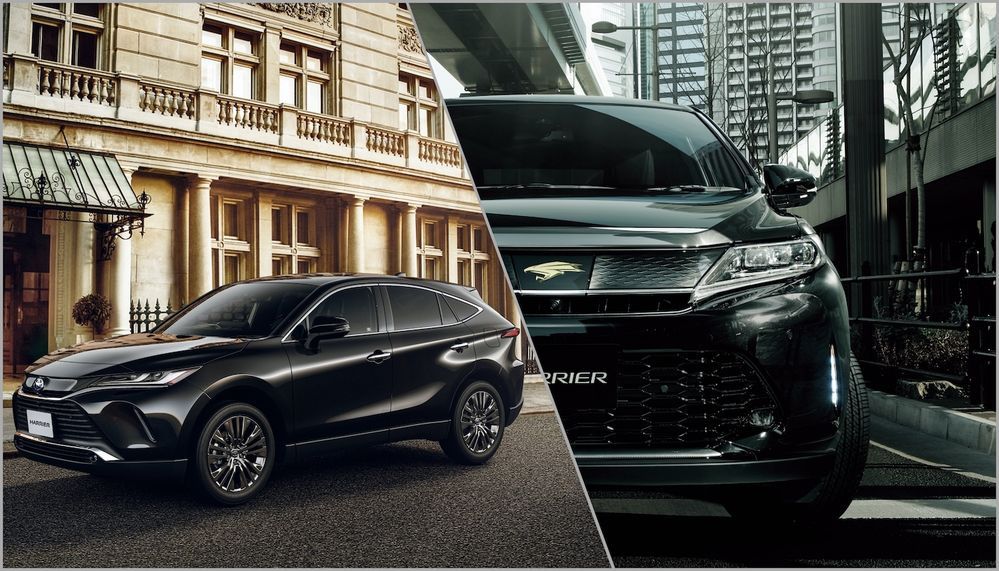 Platform Hopping - Toyota Harrier 2020
Speaking of the RAV4, there's quite a lot of shared DNA between these two models. In fact, the current Malaysia-spec Harrier is built on the same underpinnings of the previous-generation RAV4. This new Harrier, though, shares the TNGA-K platform of the recently released RAV4.
While details like this may sound a little too geeky and/or insignificant, Toyota's latest vehicle architecture has been lauded not only for its modularity, but for its structural integrity, refinement, and excellent chassis characteristics that translate to a Harrier that's sharper to drive while being more impervious to noise and road imperfections.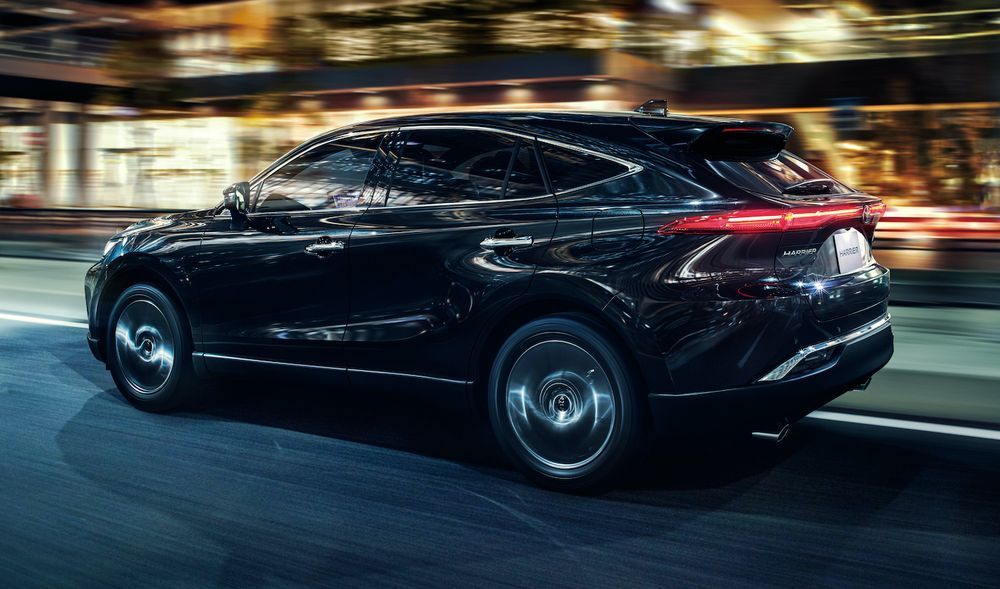 Curves Itu Cun - Toyota Harrier 2020
Sure, the 2020 Harrier is a full-on generational leap, but it definitely doesn't stray too far from the styling cues established by its predecessor. That's a good thing, but to my eyes this newest evolution does enough not only to carry forward its past identity but has also taken it noticeably in a more positive direction.
There's probably a good reason why Toyota's press materials on the new Harrier show the SUV almost always in black. Maybe it's because that dark shade shows off its curves best. There's a lot of subtle tricks of the light here straight out of Mazda's playbook.
The Harrier is better for it, though, and looks much sharper than the outgoing model, matching its upscale positioning. In profile, it's even got a roofline that attempts to look coupe-like without being too obvious. Tasteful.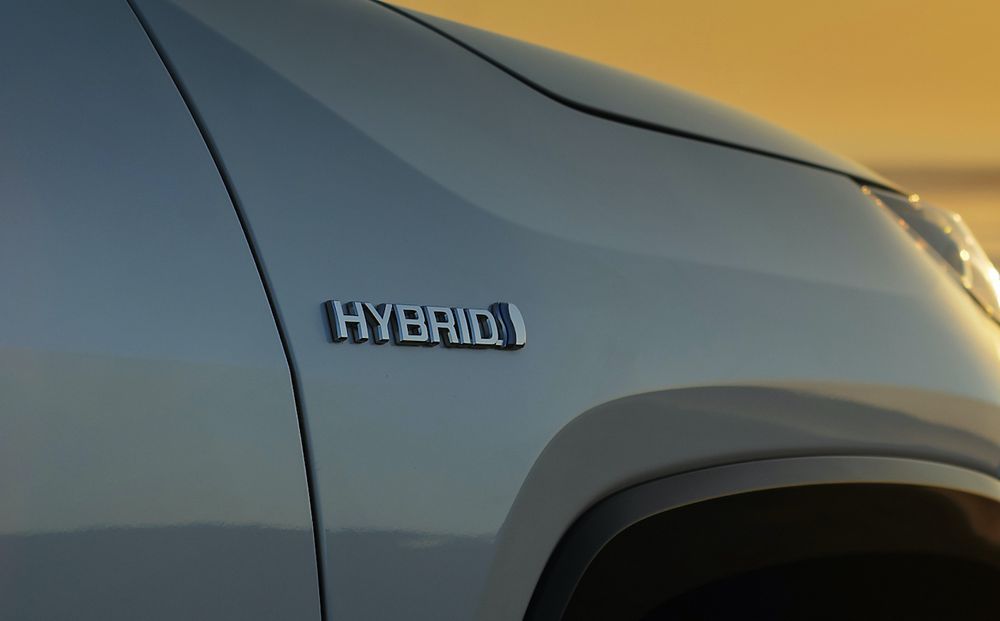 Bye Turbo, Hello Hybrid - Toyota Harrier 2020
Toyota has put its foot down with the Toyota Harrier 2020, offering it only with a choice of non-turbocharged engines for this generation (so far?). These comprise of either a 2.0-litre or 2.5-litre unit, both four-cylinder petrols from their Dynamic Force engine family. Spoiler, they're the same duo from the RAV4.
However, an ace up their sleeve is their pairing to a hybrid drive system in every variant aside from the entry-level. This yields a little more power, improved fuel economy, and all-wheel drive (technically). Important for the 'luxury' minded, the silence and effortless glide that an electric motor can provide goes a long way in keeping that sense of calm and zen as the Harrier drives along.
Would you miss the 2.0-litre turbo? That's hard to say, especially given that even the hybrid combo generates a healthy 215hp in its 2WD guise. The AWD 'E-Four' Harrier gets by with a slightly higher output at 220hp.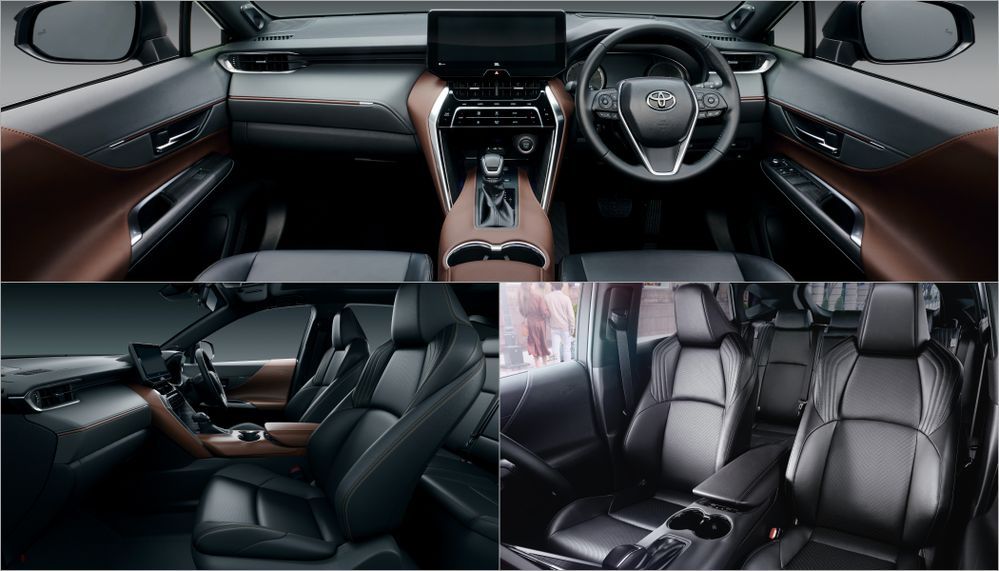 Interior Familiar - Toyota Harrier 2020
If the RAV4 (XA50) connection wasn't obvious enough, this should make things pretty clear. That's not a knock on the Harrier, either, as the cabin looks very plush and the materials themselves expensive.
Right now, the Harrier occupying Malaysian showrooms is at a disadvantage given how much more up-to-date the RAV4 looks from the inside. Only once the newest version of the upscale SUV arrives on our shores will the Harrier's appeal be truly justified.
Toyota might not appreciate us comparing the two models, and while we can't stop people saying the Harrier is now just a fancier RAV4, it's not like that is wildly inaccurate either. After all, that's been true for a couple of model generations already.
---
---
---
---
Comments