Toyota Vios Challenge Kicks Off 2019 With Round 3 In Penang
Auto News Following the last round in MAEPS, the Toyota Vios Challenge continues with its first round of 2019 in Penang this weekend, 23rd to 24th of February. This event is the third round of the season, and part of the overall Toyota Gazoo Racing (TGR) Racing Festival. Just like last season, the race will be held at Batu Kawan stadium, with the same tight twisty street circuit built up for the purpose of the race.
The course, comprising 11 corners and 6 straights over 1.56 kilometres and flanked by concrete barriers, will play host to three different race classes within the overall Toyota Vios Challenge. Each category sees fierce competition at their respective levels, with celebrities to Datos to professional racecar drivers taking part. The Toyota Vios Challenge shows that motorsport need not be reserved for the ultra rich - let's not forget that you can buy one of the racecars and entry for a season for just shy of RM 100,000, which is a steal by any measure when it comes to motorsports.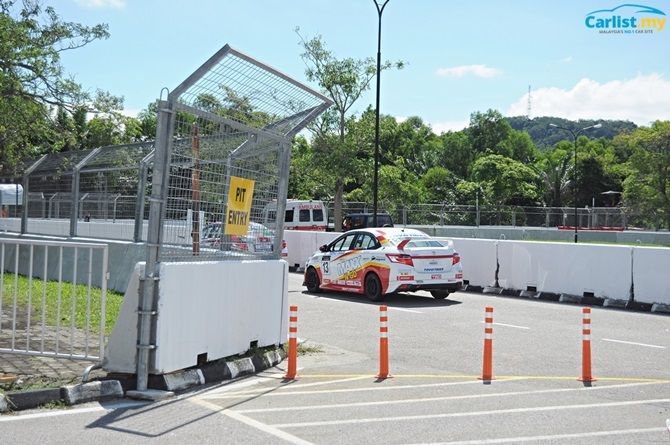 Let's take a look at the standings. Starting with the Promotional Class, singer Akim Ahmad has a solid lead through sheer consistency. With one victory, two second place finishes, and one fourth place finish, he has managed to maintain a fair lead over the rest. That being said, both Diana Danielle and Janna Nick are very experienced with the Batu Kawan circuit, finishing fourth and fifth respectively last season. With four races to go, it could be anyone's overall title.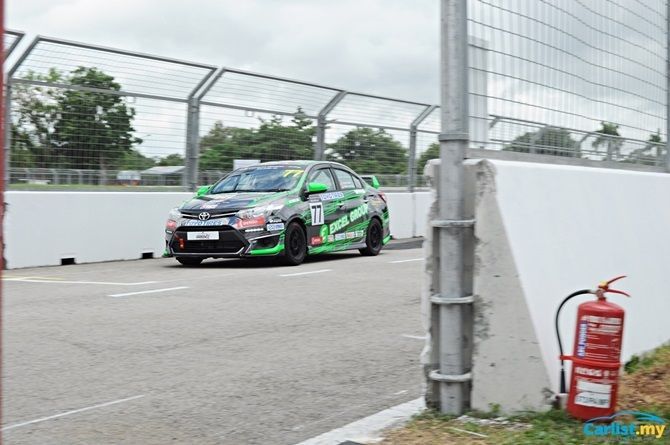 In the Sporting Class, Shawn Lee and Shukri Yahya are doing surprisingly well following their promotion at the end of last season. Unfortunately the two drivers have been less than consistent, despite bursts of impressive performance. Sitting mid-pack in the category is Dato' Ken Foo, who also managed to clinch a double victory during the last round of the Vios Challenge; even so, the racing is incredibly close with favourites like Kenneth Koh, Patrick Tam, and Brendon Lim fighting for top spot.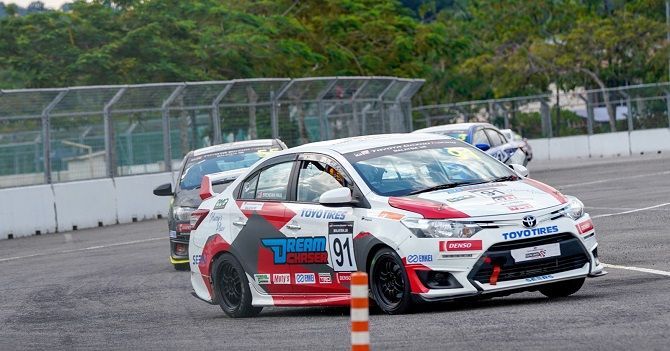 Being one of the tighter circuits makes the racing even more difficult, especially in the Super Sporting Class. Boy Wong is current leader in the points, having managed to consistently finish in high positions, but he has both William Ho and Kenny Lee to contend with. Brendan Paul Anthony has managed to find his footing following his promotion to the class for this season, and managed to take a second and third place finish during the last round at MAEPS.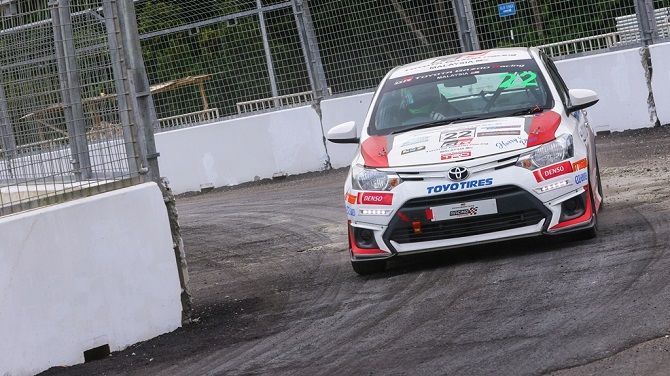 On the whole, it'll be another exciting weekend and a return to the track that started the Toyota Vios Challenge series in Malaysia. Besides the race there will be plenty of Toyota models on offer for testing and experiencing, as well as drift demonstrations by professional Japanese drifters. Come by Stadium Batu Kawan this weekend to catch the action, meet your favourite celebrities, or just soak in the atmosphere.
---
---
---
---
Comments