ACOTY 2016 Finalists: Mazda 6, Honda Accord, Toyota Camry – For Managers And Executives
Buying Guides For those upgrading from C-segment family vehicles, the D-segment executive cars are the last stop before progressing into luxury marques. The competition in this club is tough, with shoppers accordingly more demanding with their requirements.
Cars in this segment need to match a compact luxury vehicle for equipment, exceed them in size, whilst being sold at lower prices. Whilst they are mostly driven by their owners, it is also not uncommon for them to perform chauffeuring duty; such are the wide-ranging demands that they serve.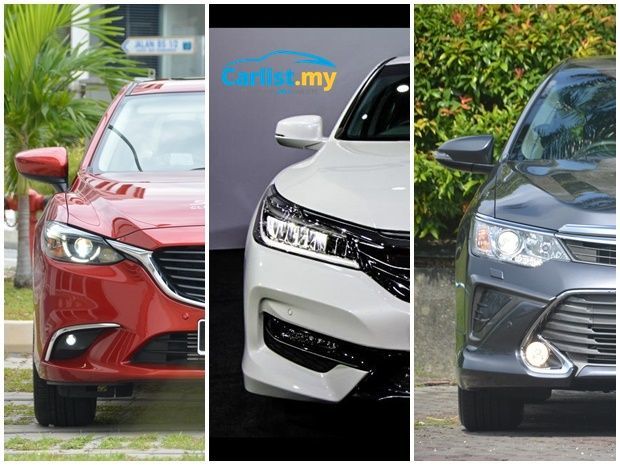 The three ASEAN Car of the Year 2016 finalists for the Executive Car category nominated here are by far the segment's most popular choices and they have become the staple of middle management buyers.
The Accord and Camry have been the segment's mainstays for the better part of two decades now, but the Mazda 6 has also firmly established itself as the dynamic alternative for those that want to stand out from the crowd. Which of the three will be crowned Executive Car of the Year 2016?
Mazda 6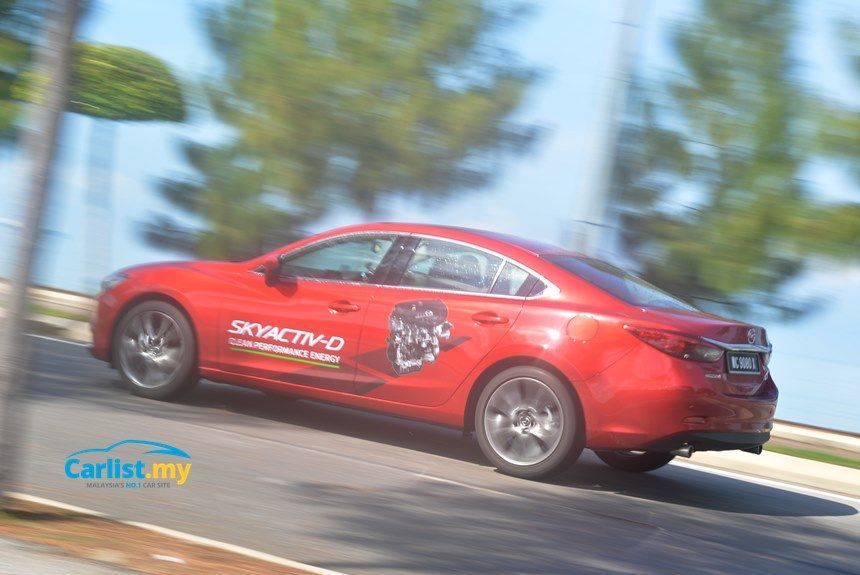 Nominated by: 22 out of 26 judges
Pricing: RM163,854.67 – RM208,739.11
Overview: Easily the enthusiast's favourite in a segment of straight-faced entries. Among a sea of conventional choices, the Mazda 6 stands out with a bold and powerful design which it backs up with an equally engaging driving experience. This is an exceptionally well-engineered vehicle that is guaranteed to put a smile on your face if you're so in the mood to exploit its talents.
Pros:
Most dynamic-looking in the segment.
Fun and lively chassis.
Powerful, smooth, and refined engines.
Choices – you can have a wagon, you can also have a diesel.
Cons:
Steep starting price; higher-specced models are priced in BMW territory!
Harsh ride on 19-inch wheels.
Poor insulation of road and wind noises.
Cabin not as spacious as rivals.
Read More:
Research:
Honda Accord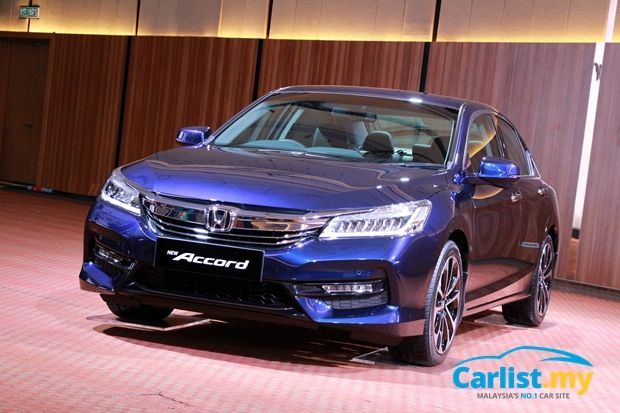 Nominated by: 21 out of 26 judges
Pricing: RM144,800.00 – RM172,800.00
Overview: Once the perennial also-ran, the Honda Accord is now firmly established as the segment's favourite. It is a supremely good all-rounder that ticks many boxes to appeal to its target market. It starts with understated looks and continues to a well-executed cabin that rivals luxury makes for quality. That it does all this whilst maintaining the selling price of the old model makes for a winning package, and many buyers have vote conclusively in Honda's favour with their wallets. The recent facelift has only made the Accord even stronger and even more compelling against its peers.
Pros:
Reasonably priced.
Excellent cabin packaging.
Honda Lane Watch is a unique and useful feature.
Decent comfort and refinement.
Cons:
Steering is lifeless and lacks feedback.
2.0 SOHC i-VTEC engine is a little dated against the competition.
Read More:
Research:
Toyota Camry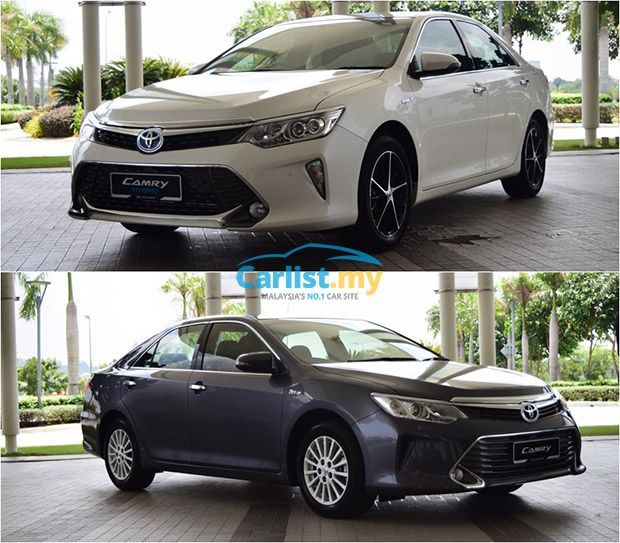 Nominated by: 13 out of 26 judges
Pricing: RM154,900.00 – RM174,900.00
Overview: Once the segment's default choice, the Camry is no longer the dominant force it once was. The 2.0-litre variants, despite featuring an excellent engine, let the side down with exorbitant pricing and poor equipment; but the Hybrid model leads the charge thanks to EEV pricing that enable it compete with superior performance and kit against similarly-priced 2.4- to 2.5-litre opposition.
Pros:
Most advanced engine in the 2.0-litre segment, featuring dual injection.
Hybrid variant is excellent value for the kit and performance.
Still strong on comfort and refinement.
Cons:
2.0-litre variants are over-priced yet poor on kit.
No electronic stability control in 2.0E at RM155k!
Hybrid variant requires compromise of boot space.
Read More:
Research:
Back in 2015, we gathered with a few of our media friends from other publications to organize a great nine-car D-segment shootout. Follow this link to read the story; will it give us a possible indication of this segment's eventual winner?

---
---
---
Comments