Review: 2017 Mazda 6 GVC – Does G-Vectoring Control Work?
Reviews We last reviewed the Mazda 6 less than a year ago, but the intervening time since then has seen Mazda enhance the car with its fancy new G-Vectoring Control system, which we will call GVC for short.
Introduced locally in April, GVC is now standard fit for all variants of the Mazda 3, Mazda 6, and Mazda CX-3 in Malaysia.
To evaluate the effectiveness of this new system, we revisit the Mazda 6 in its range-topping 2.2-litre diesel format, just as we did in our previous review.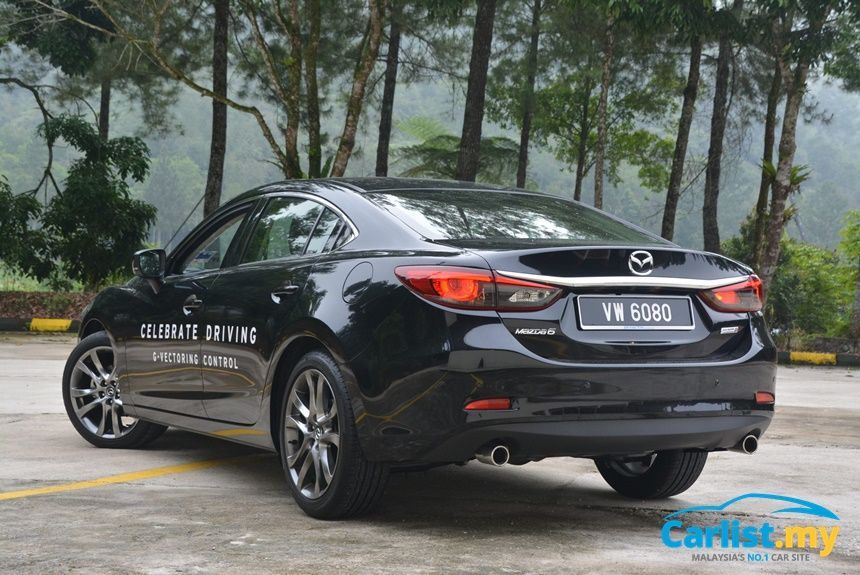 Specifications:
Price: RM215,264.67 (OTR with Insurance)
Engine: 2.2-litre, Inline-4 Transverse, Turbodiesel
Power: 173hp @ 4,500rpm
Torque: 420Nm @ 2,000rpm
Transmission: 6-speed torque converter automatic, paddle shifters, FWD
Safety: 6 airbags, ABS, ESC, ISOFIX, autonomous emergency braking, hill-start assist, lane departure warning, lane keeping assist, blind spot monitoring, rear cross-traffic alert
Origin: Fully-imported from Japan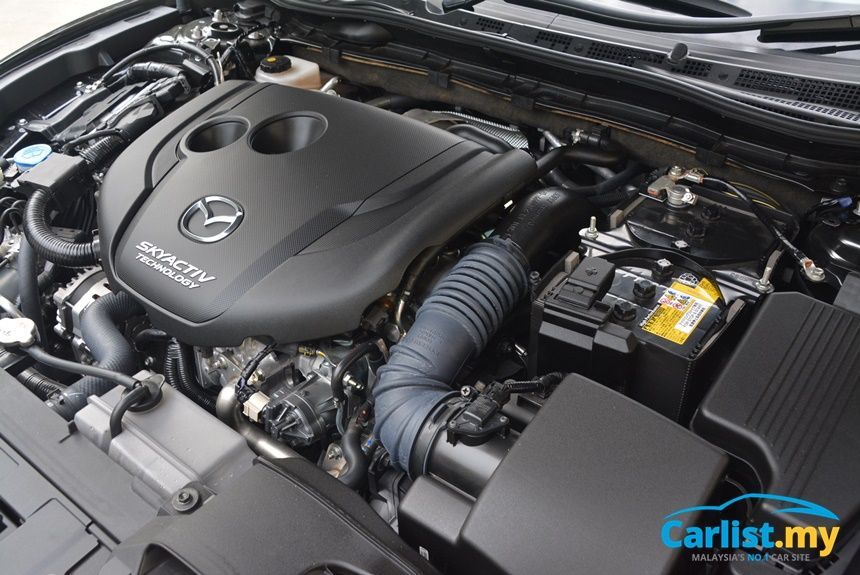 Overview
The same four-variant line-up continues to form Mazda's offering of its D-segment sedan with the 2.2-litre diesel model playing the role of range-topper. No new features have been added and the vehicle's cosmetics remain unchanged as well.
Prices of all variants are unsurprisingly increased, but we suspect the weakened ringgit had as much to do with this as the addition of GVC to the kit count. Across the board, all variants of the Mazda 6 now cost around RM6,500 more than they used to. As tested, the diesel model's asking price of RM215k with insurance inches it right into 3 Series / C-Class / A4 territory.
It will take a few sentences to establish what G-Vectoring Control is; we will start with establishing that it is not torque vectoring control nor does not operate with any form of brake intervention commonly employed by many high-performance FWD cars today to rein in understeer. It also does not employ the use of any trick differentials.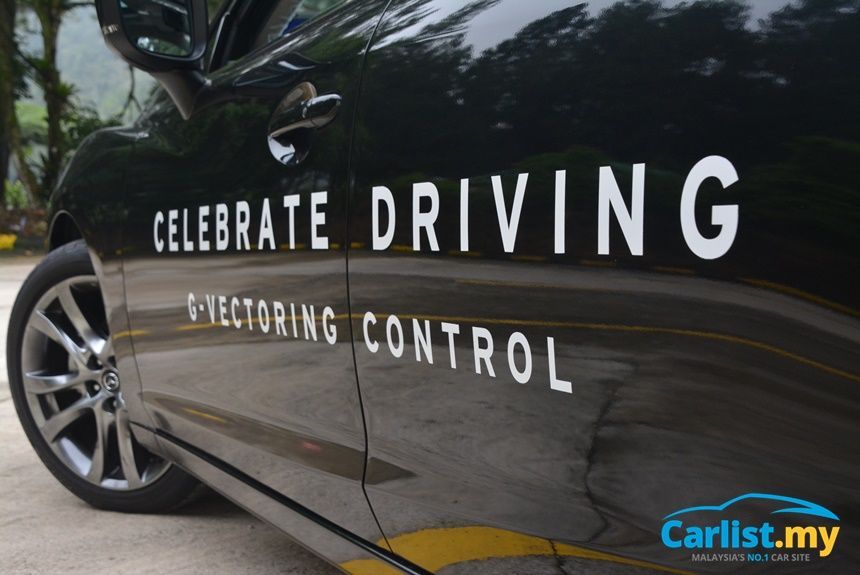 A bit of a physics lesson before we go on. Your car's weight shifts to the back under acceleration and shifts forward under deceleration or braking. GVC harnesses this pitching effect by effecting a slight reduction in engine torque, resulting in a subtle front-ward shift of the vehicle's weight, in turn pressing the front wheels down harder on the road and making it respond more naturally to steering inputs.
This, Mazda claims, makes the car's front end more predictable and thus requiring fewer steering corrections on the driver's part. The nett result, supposedly, is more confident handling and a less tiring drive.
Driving Experience
As it was, the Mazda 6 already had very strong dynamic fundamentals that make it one of the better drives in its segment. Much of our earlier observations on the chassis' surefootedness and assuring high-speed stability remain valid; as is our praise of the 2.2-litre diesel engine's almost petrol-like in its willingness to rev.
For the duration of this review, we kept the lane keeping assist system switched off to prevent any interruption of steering inputs. In day-to-day driving, we observed the car to be a lot more tolerant toward aggressive throttle inputs around bends. Especially in the case of the diesel model, the system helps to better harness the engine's 420Nm maximum torque, helping the driver to launch out of corners with maximum effectiveness and minimum fuss.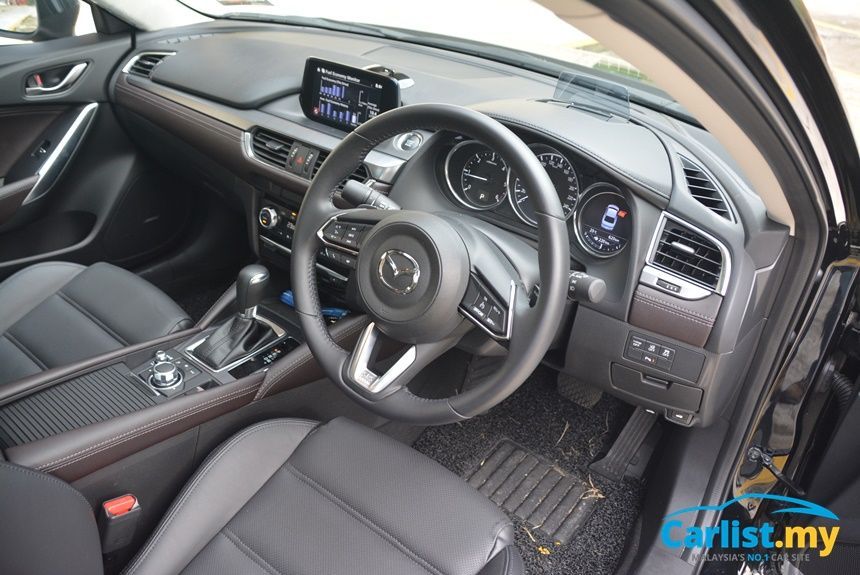 Although the physics lesson says that weight transfer is being affected in the forward direction, exuberant driving around winding roads gives the feeling of a lighter and more agile front. This, we can perhaps attribute to the front wheels now gripping the road harder and thus responding to steering inputs more directly. For the diesel model which we had earlier observed as seeming the feel heavier in the nose than its petrol counterparts, this apparent lightening of the nose is particularly discernible.
Another area of improvement noted in the GVC car from the earlier model is that external noise levels are seemingly lower at highway speed, suggesting the implementation of an improved insulation package.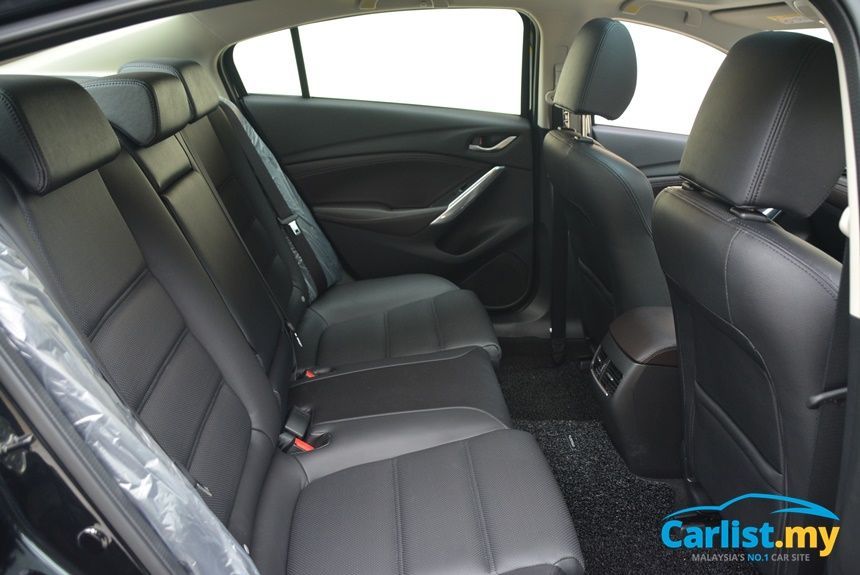 Conclusion
On the surface, G-Vectoring Control is little more than a nifty piece of software that retards the engine slightly when you turn the steering wheel. Yet, these few lines of computer coding linking the steering angle sensor to the ECU have resulted in impressive effects.
Whilst the overall effects of GVC are subtle, the added sense of balance and stability to brings to an already excellent car is unmistakable – most notably, it gives the driver far greater confidence to power past the apex. The one caveat we'd put to this system is that because it's so subtly effective, be more cautious when jumping back to a non-GVC car.
---
---
---
---
Comments