Review: Mazda 6 2.2 SkyActiv-D – Efficient Thoroughbred
Reviews Mazda has hinted at the coming of its SkyActiv-D turbodiesel engines into our market for some time now, and the first wave of that assault has commenced with diesel variants of the Mazda 6 and CX-5 that were officially launched in our market fairly recently.
More is to come in due course, with local distributors Bermaz actively running diesel-powered demo units of the CX-3 and Mazda 2 as well. If and when these two models hit the market, they would give Mazda the biggest line-up of diesel-powered passenger cars in Malaysia after BMW.
Consistent with the SkyActiv Technologies masterplan, Mazda's take on diesel power incorporates plenty of unconventional innovations aimed at delivering unrivalled refinement and parsimonious economy whilst offering entertaining dynamics. Does the Mazda 6 with diesel power live up to the Zoom-Zoom promise?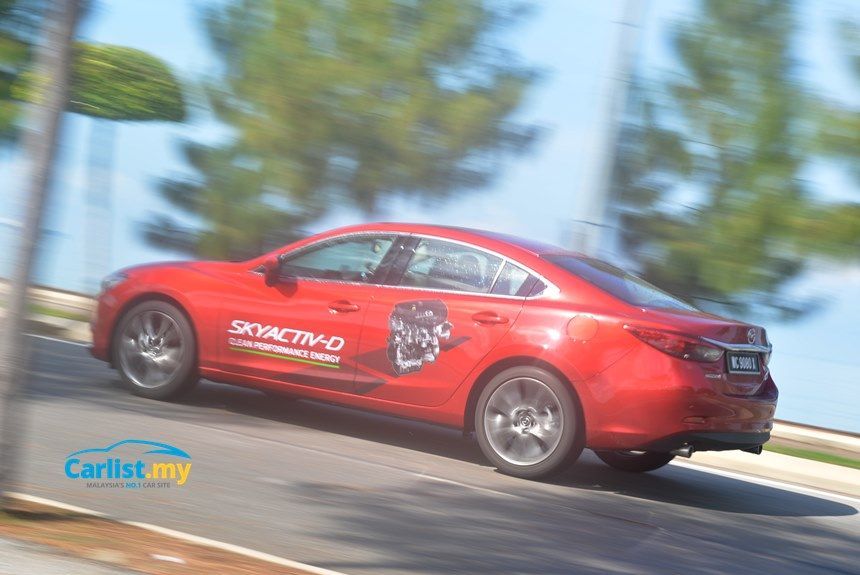 Specifications:
Price: RM208,739.31 (OTR with Insurance)
Engine: 2.2-litre, Inline-4, Transverse, Turbodiesel
Power: 173hp @ 4,500rpm
Torque: 420Nm @ 2,000rpm
Transmission: 6-speed torque converter automatic with paddle shifters, FWD
Safety: 6 airbags, ABS, ESC, ISOFIX (rear), autonomous emergency braking, hill start assist, lane departure warning, lane keeping assist, blind spot monitoring, rear cross-traffic alert
Origin: Fully-imported from Japan
Overview?
This new diesel variant of Mazda's D-segment flagship leads a four-strong line-up of the Mazda 6 range. It joins the existing petrol variants that consist of the sedan in 2.0- and 2.5-litre configuration as well as the Touring version powered exclusively by the 2.5-litre mill. Launched in 2013, the Mazda 6 was facelifted last April.
For now, Mazda is offering the 6 Diesel only in sedan bodystyle and has specified it with identical equipment as its 2.5-litre petrol sibling. The 4% pricing premium imposed on the diesel over the 2.5 petrol is consistent with Mazda's pricing strategy of the 6 in other markets. Whichever variant of the 6 that you choose, though, it's not going to be cheap – the RM164k 2.0-litre sedan aside, everything else sits north of RM200k with insurance.
Average D-segment buyers may find the 6's prices prohibitive, but that's not going to bother Mazda. Rather than chase sheer volume, Mazda has opted to position the 6 as an affluent semi-premium preposition above its mainstream Japanese peers.
The 6 Diesel's only direct rival in the market is the Peugeot 508 GT. The Ford Mondeo EcoBoost is another similarly-priced contender that rivals with impressive performance and dynamics, albeit with the far greater thirst of a petrol engine. Lastly, it is worth noting that similar money also puts you in a BMW 318i.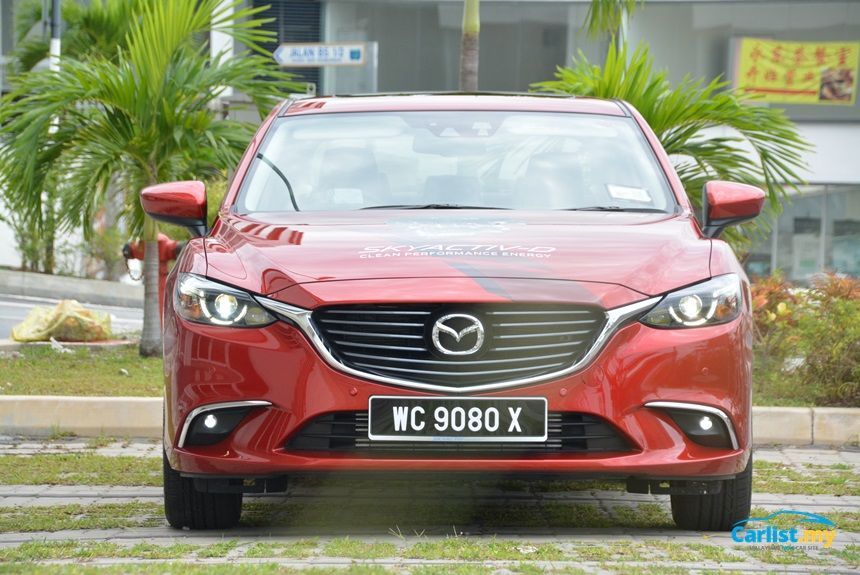 Exterior
Having been with us since 2013 as well as having sold in decent numbers, the Mazda 6's distinctive styling needs little introduction to us by now. A few details were refined when Mazda facelifted the model last year, but in a segment where competitors typically take the safe path in styling, you certainly won't mistake the 6 for anything else on the road.
You'll have to look very hard indeed to tell the 6 Diesel from its 2.5-litre petrol sibling. There are only two visual telltales to look out for – a red 'D' affixed to the customary 'SkyActiv Technologies' badge and rear fog lights which are not currently available in the petrol models.
The 6 Diesel is better differentiated against the 2.0-litre petrol version by virtue of its 19-inch alloy wheels and LED-illuminated daytime running lights, front fog lights, headlamps, and tail light cluster.
In case you're wondering, the car is not sold with the stickers you see in these pictures.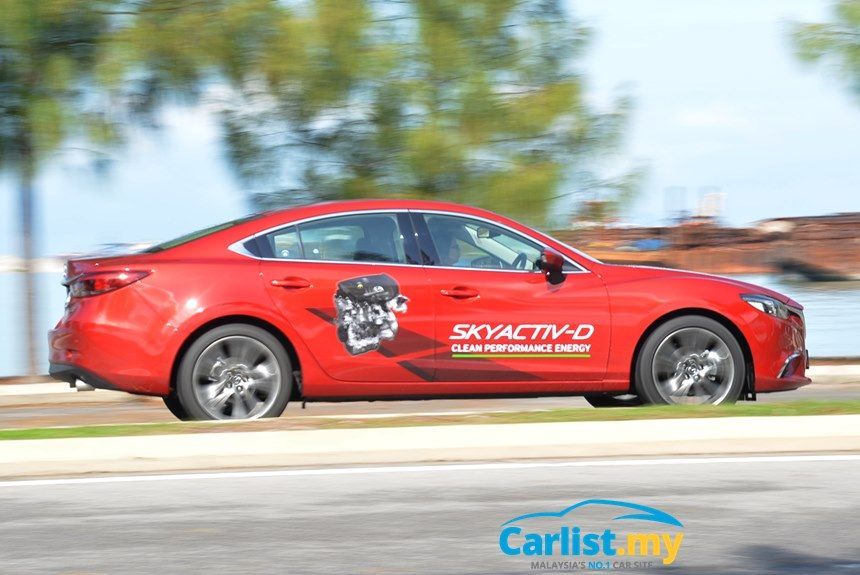 Interior
If mechanical sophistication is not a good enough reason to justify the 6's seemingly steep price tag for you, look no further than the immaculate build quality and selection of materials in its cabin.
Granted, it doesn't quite have the fit and finish to rival a W205 C-Class, but surface texture and switchgear tactility convincingly suggest that this is a cabin built to a higher price point than your regular D-segment entries.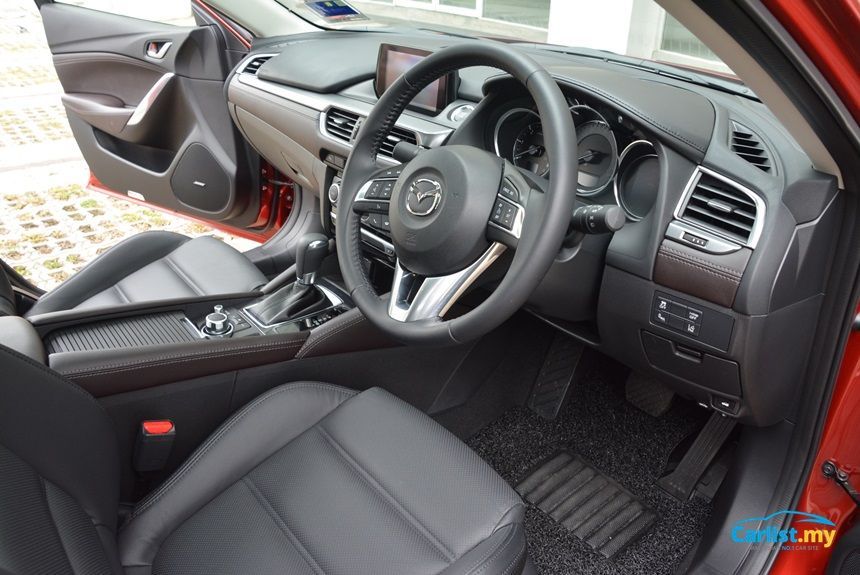 Thanks to 6's bigger footprint, limitations of Mazda's packaging abilities are not as badly exposed as they are in models such as the Mazda 2, Mazda 3, or the CX-3. A Honda Accord still feels more spacious in comparison, mind.
Last year's facelift also saw major renovation works along the centre console which now accommodates Mazda's current-generation MZD Connect infotainment system. Parking brake has switched from mechanical to electronic actuation; besides appearing more upmarket, this change had the positive effect of freeing additional storage space along the centre tunnel.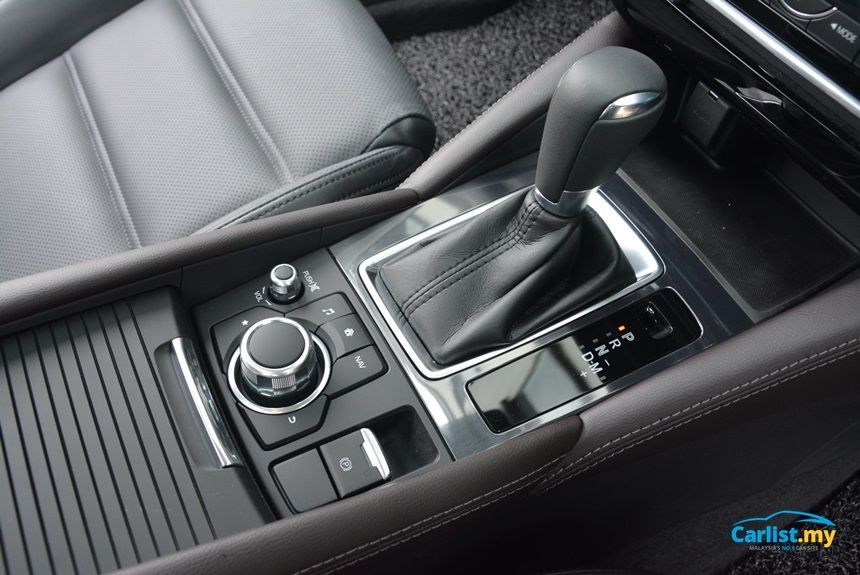 How does it Drive?
The 2.2 SkyActiv-D engine is a diesel like no other. Thanks to its famed super-low 14.0 compression ratio, nitrogen oxide levels are low enough that the engine can meet tough emission standards without needing a NOx trap.
Also, by operating at a lower compression, the engine block and other moving components are subject to lesser stress and can thus be made lighter; for the driver, it is immediately noticeable that this engine is extremely smooth-revving by diesel standards. The standard six-speed auto complements the engine well with smooth, intuitive, and unobtrusive shifting of gears.
All-round performance of the engine is extremely commendable. Whilst it does not pull with the ferocity of a BMW 320d, the Mazda 6 Diesel under full throttle picks up speed in with commendable smoothness and linearity. It is entirely in keeping with the SkyActiv philosophy that not only seeks to deliver a balance of performance and economy, but also extremely meticulous attention to minute adjustability.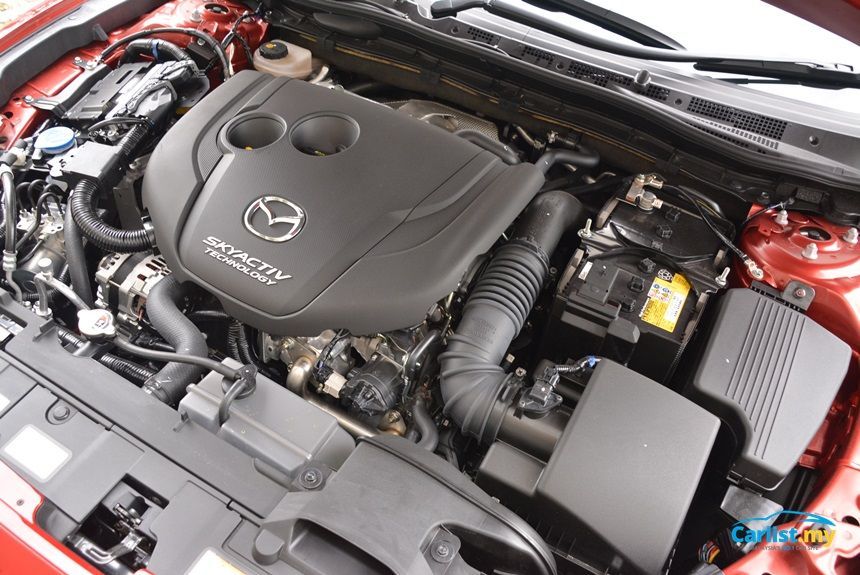 Much like its petrol siblings, the Mazda 6 Diesel also benefits from largely sure-footed dynamics. High speed stability feels reassuring, but some of the petrol model's agility and eagerness seem blunted by the diesel engine's inherent heaviness. Not that it's bad to drive, but there is the distinct impression that the 6's chassis setup feels best-optimized for the characteristics of a petrol engine.
We also note with praise the impeccable calibration of control weightage and feedback from both the steering wheel and brake pedal. Responses to inputs are linear and predictable, and the controls transmit enough sensations that enable the driver to feel connected to the road.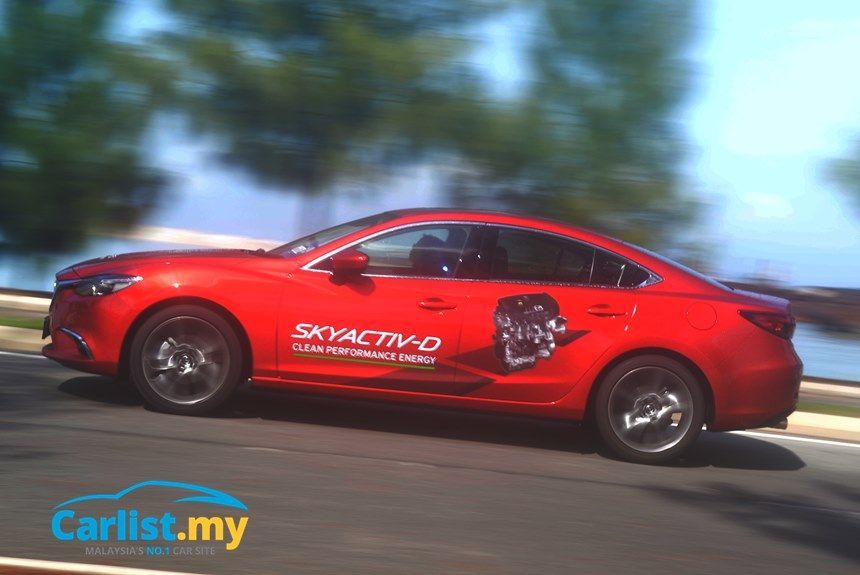 How comfortable is it?
Considering its aggressive rim and tyre sizing, the Mazda 6 rides surprisingly well. The suspension setup is firm without being brittle and does a fair job isolating road imperfections from the cabin.
Less satisfactory, however, is its poor suppression of noise, a common trait of Mazda vehicles, but one that is entirely unbefitting of its seemingly impeccable cabin build. It is evident that Mazda chose not to invest as much as we would have liked on sound-deadening materials, and because of the smoothness of its own running gear; the effects of wind and road noise are further exacerbated. At highway speeds, they drown out the excellent sound produced by the standard-fit Bose speakers.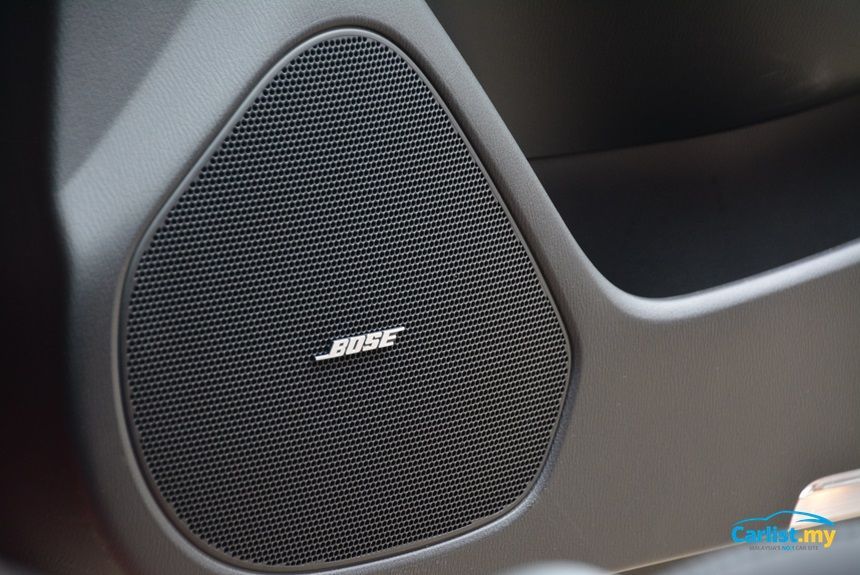 How economical is it?
Officially, Mazda claims an official fuel consumption of 4.1 litres/100km for the Mazda 6 Diesel recorded in 'UK-regulated' lab testing. Unsurprisingly, our real-world readings on the trip computer, admittedly with about 60 percent highway driving, returned a much higher 7.3 litres/100km. In the context of diesel engines of similar capacity, that's about average.
Regular servicing is fixed at 6-month / 10,000km intervals with the first 3 years / 60,000km free of charge. Beyond that point, visits to the service centre are can set you back anywhere from RM510.80 for minor servicing and up to RM1,091.61 for more intensive maintenance.
Be mindful, however, that 19-inch tyres don't come cheap. Good rubber will easily set you back between RM1,000 and RM1,500 per piece.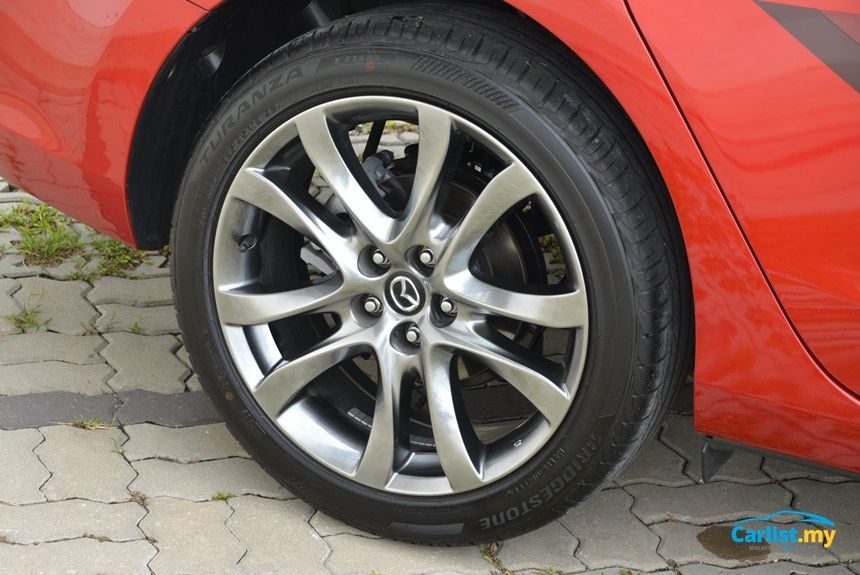 Conclusion
A RM200k diesel-powered executive sedan. This is not exactly uncharted territory in our market, but Mazda's efforts represent the biggest push of diesel power in passenger cars by any car brand in Malaysia after BMW's still-ongoing efforts that kicked off back in 2009.
Much of what we like with the Mazda 6 petrol variants largely carry over to this new diesel sibling, albeit with some minor trade-offs. On the one hand, the renowned parsimony of Mazda's SkyActiv engines is further enhanced along with more forceful delivery of acceleration. On the other, it also gives up (unavoidably) some of the petrol engine's smooth-revving characteristics, which in turn blunts some of the fleet-footedness that this chassis is capable of.
The Mazda 6 is a very likeable car, and its new diesel engine is an agreeable powertrain in most respects – smooth, efficient, and powerful. The package possesses all the right mechanical attributes to make the Mazda 6 Diesel a very capable long-distance cruiser; if it was quieter on the move, it would be perfect.
---
---
---
Comments