Locally-Assembled Mercedes-Benz E-Class (W213) Expected In Q1 2017
Auto News Following the launch of the CKD GLC 250 4Matic, we have it on good authority – the next locally-assembled model that will be introduced is the Mercedes-Benz E-Class, expected in Quarter 1 of 2017.
The 2016 E-Class (W213) was first launched in June of this year and is currently available in four fully-imported (CBU) variants starting from RM395,888. Only the E200 Avantgarde, however, is officially on sale at the moment. Subsequent variants, namely the E250 Avantgarde, E250 Exclusive, and E300 AMG Line, will be progressively launched between now and November 2016.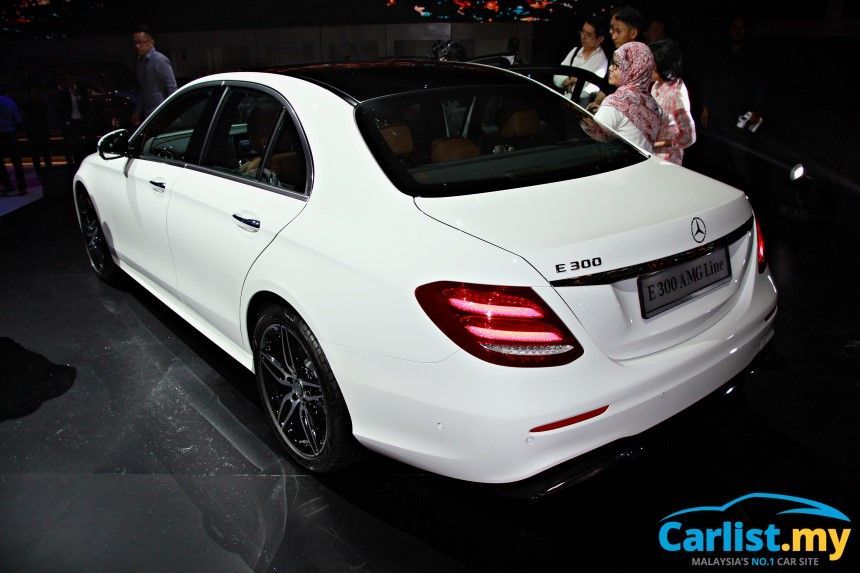 An early 2017 launch of the locally-assembled E-Class would correspond nicely with the timeline required by Mercedes-Benz Malaysia (MBM) to introduce the CKD GLC 250 4Matic, circa seven months after the fully-imported (CBU) units made landfall in January of 2016.
There's no word on the variants that will be reserved for local-assembly, but the Pekan production plant's two main-assembly lines can cater for multiple variants and trim levels on a single-line. Therefore, much like the C-Class range, the volume seller E200 and E250 variants, are likely candidates. One might even speculate that the E350e plug-in hybrid is a potential candidate following in the footsteps of the upcoming C350e, but that's pure conjecture on our part.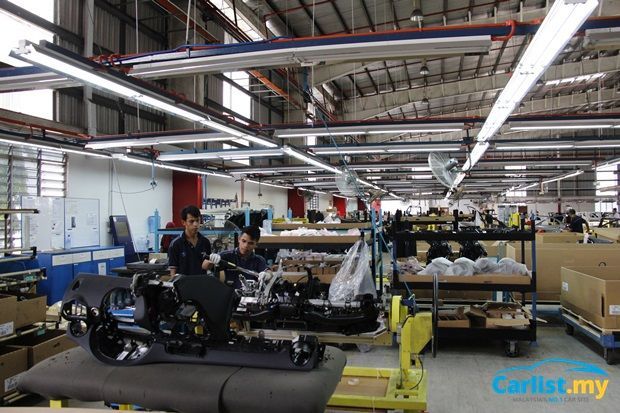 Mercedes-Benz has a long tradition of assembling the E-Class locally in Malaysia. The locally-assembled W211 E-Class was the first product launched after Mercedes-Benz Malaysia (then known as Daimler-Chrysler Malaysia) was incorporated in 2003. The W212 E-Class that followed was launched as a locally-assembled model right from the start in 2009. Continuation of the E-Class local assembly programme with the W213 will then bring the total number of locally-assembled Mercedes-Benz products to four model lines that also includes the:
Mercedes-Benz C-Class (C180, C200, C250, C350e Hybrid)
Mercedes-Benz S-Class (S400L Hybrid)
Mercedes-Benz GLC (GLC 250 4Matic)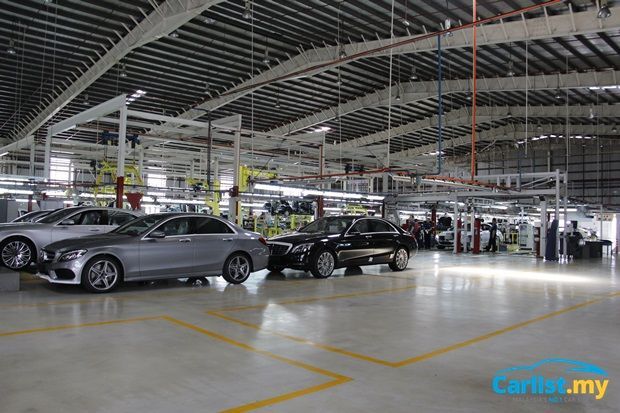 After being the first Mercedes-Benz CKD Plant in the world to successfully implement a second-shift program in 2015, the Pekan Production Plant will be operating on full-steam in the coming months with the GLC 250 and newly-previewed C350e plug-in hybrid models. Mercedes-Benz Malaysia expects that both the GLC 250 and C350e will take the mantle as primary sales drivers for the remainder of this year.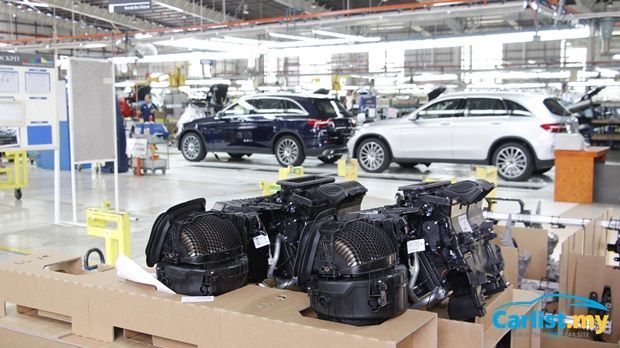 ---
---
---
---
Comments