The All-New Toyota Vios Is As Quiet As A C-Segment Sedan
Insights At the sidelines of all-new Toyota Vios launch in Malaysia last week, UMW Toyota Motor organized a briefing session with Akira Kasamatsu, the Deputy Chief Engineer of the regionally popular compact sedan.
Prior to his current position, Kasamatsu-san was involved in the model life planning of Lexus RX model. Before that, he was also involved in the chassis division of non-sedan models such as SUVs.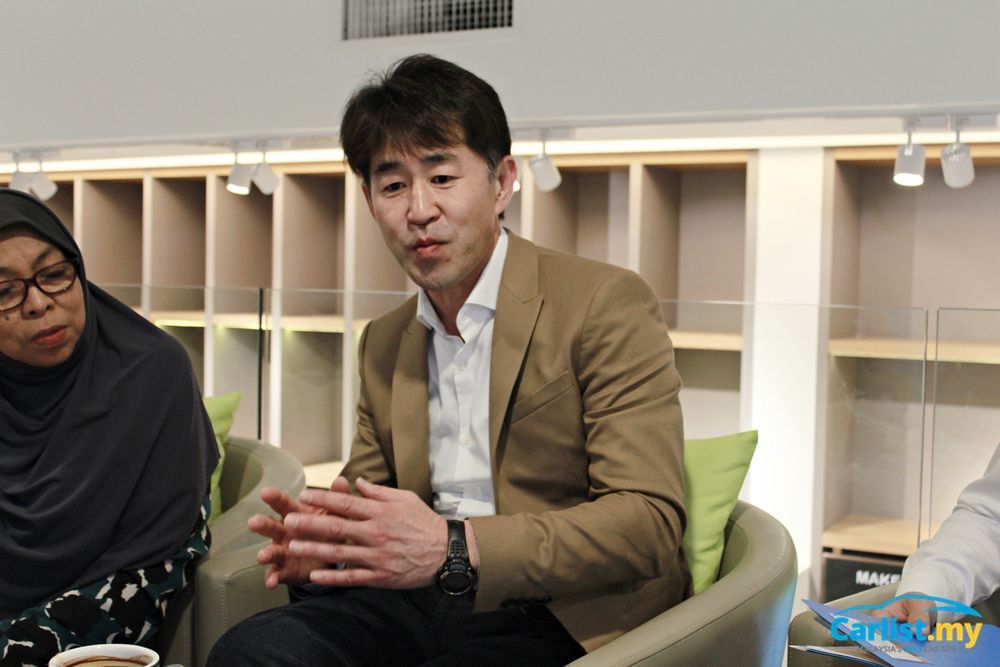 Comfort and noise suppression benchmark with C-segment models
In our review of the new Vios, we were surprised by the quietness of the cabin. Tyre roar, wind noise, as well as engine noise were all very well muted, making it a very pleasant drive.
In the briefing session, Kasamatsu-san and his team laid out three main features to emphasize in the development of the new Vios. Comfort levels and low levels of noise, vibration, and harshness (NVH) were placed as top priority.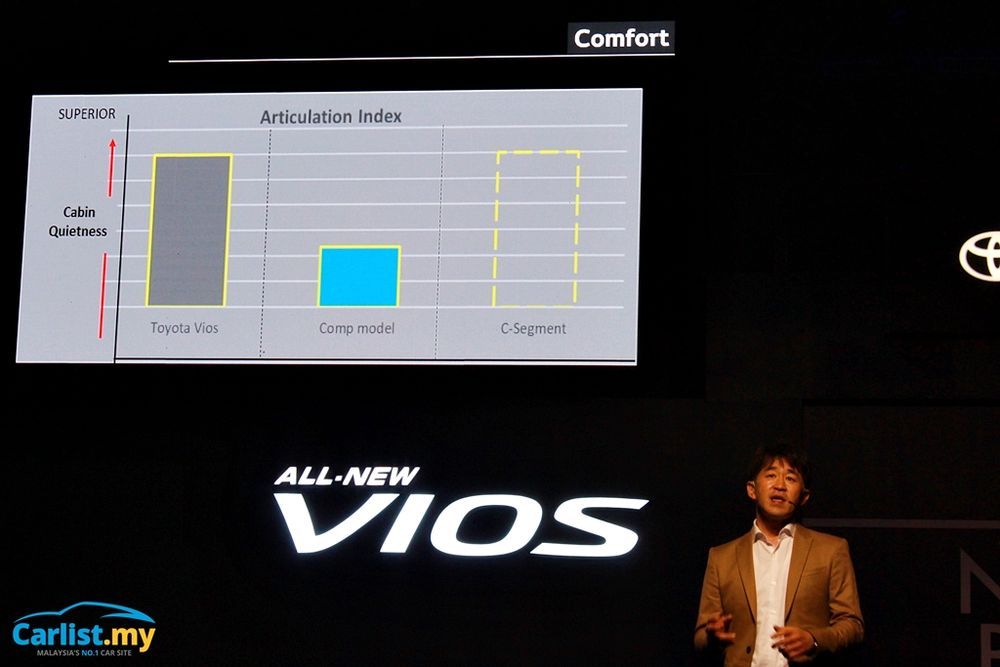 Insulation around the cabin now covers a wider area to keep out external noises and expansion foam is inserted in cavities to suppress vibration noise. Sponges are also used in the seals for more effective sealing.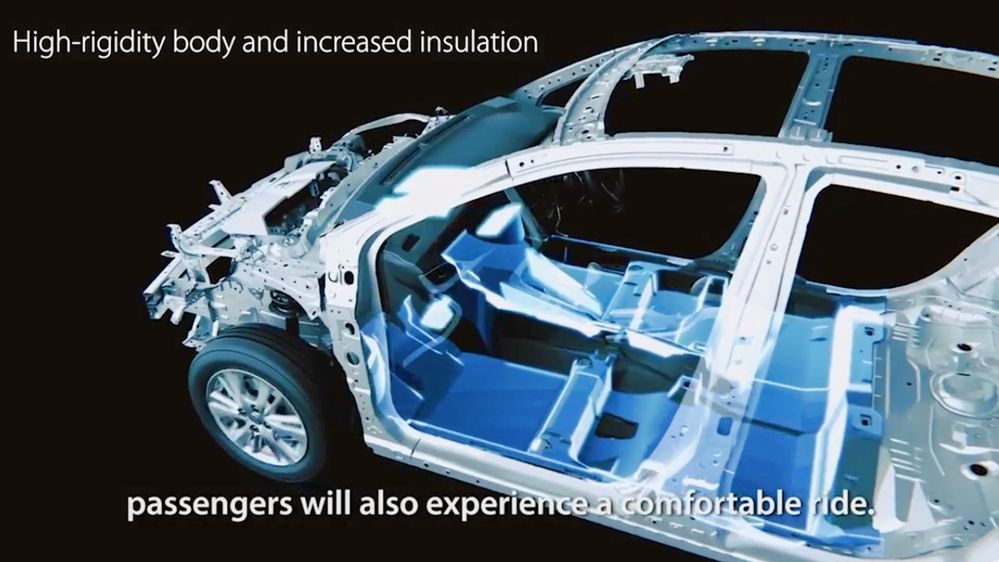 The addition of an acoustic glass windshield (available from E-variant) which blocks exterior noises from entering the cabin works in harmony with the multiple layers of high-quality insulators and noise suppressors.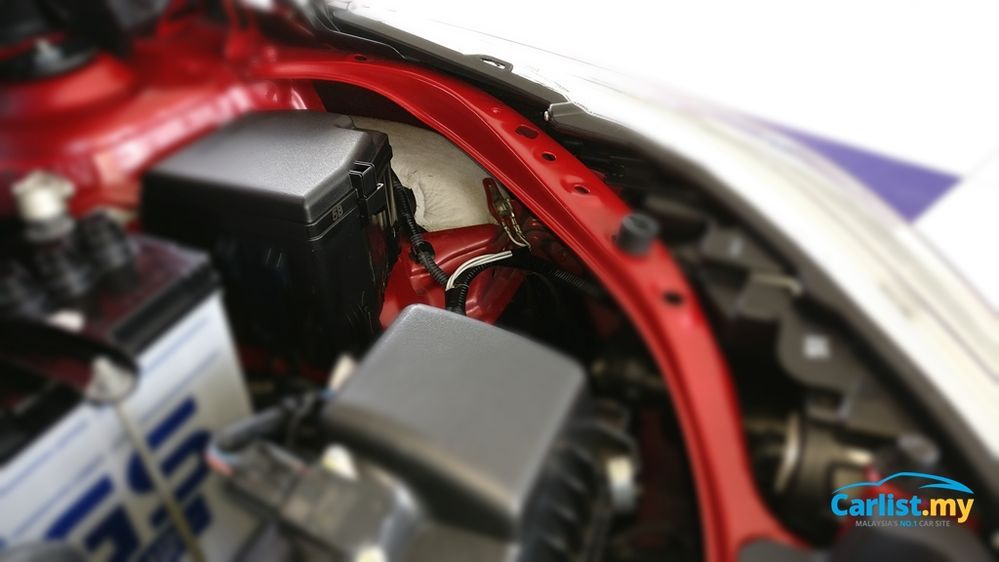 Perhaps from his previous experience, Kasamatsu-san could easily apply all his knowledge of achieving high levels of cabin quietness in the new Vios; a signature feature associated with many Lexus models.
Chassis is much stronger, enables better tuning of the suspension
Kasamatsu-san also revealed that additional spot welding was applied to the new Vios. This resulted in a more rigid bodyshell, improving impact and occupant safety as well as comfort levels.
With a stronger bodyshell, the shock absorber and coil spring were also calibrated to work in harmony to deliver better ride comfort and high-speed stability.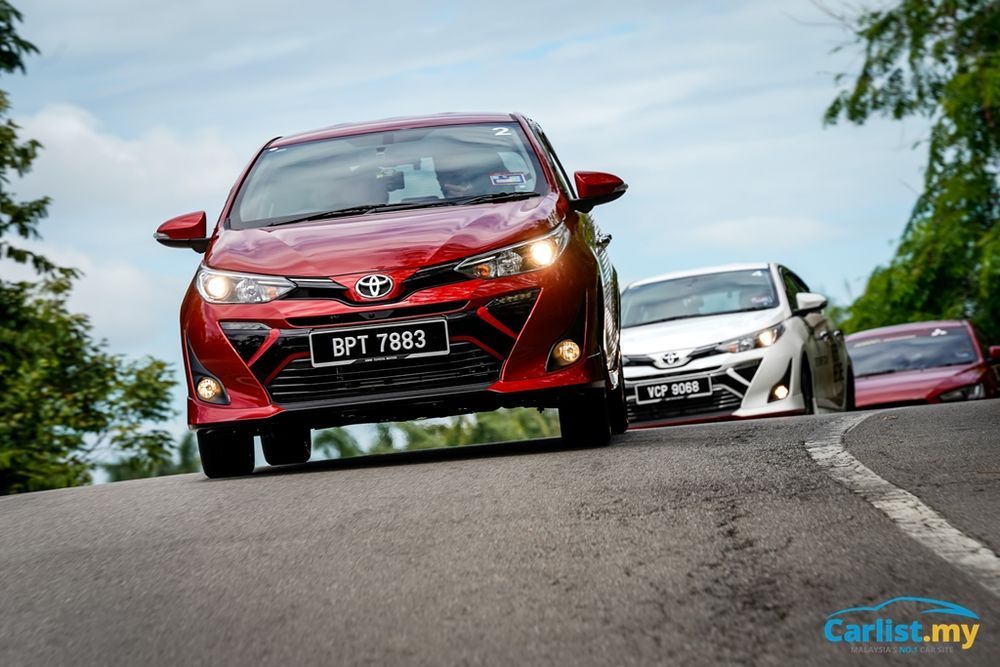 During the media group test drive, the new Vios absorbed road irregularities with a more solid suspension travel and feedback. Occupants felt more stable thanks to the more rigid bodyshell that doesn't flex as much.
The same ride comfort was felt on the North-South highway, where some portions of unevenness were simply "flattened" out.
Powertrain calibration uniquely for Malaysia
The powertrain consisting of the fuel-efficient Dual VVTi 2NR-FE 1.5-litre engine paired with a CVT-type automatic was carried over from the 2016 Toyota Vios.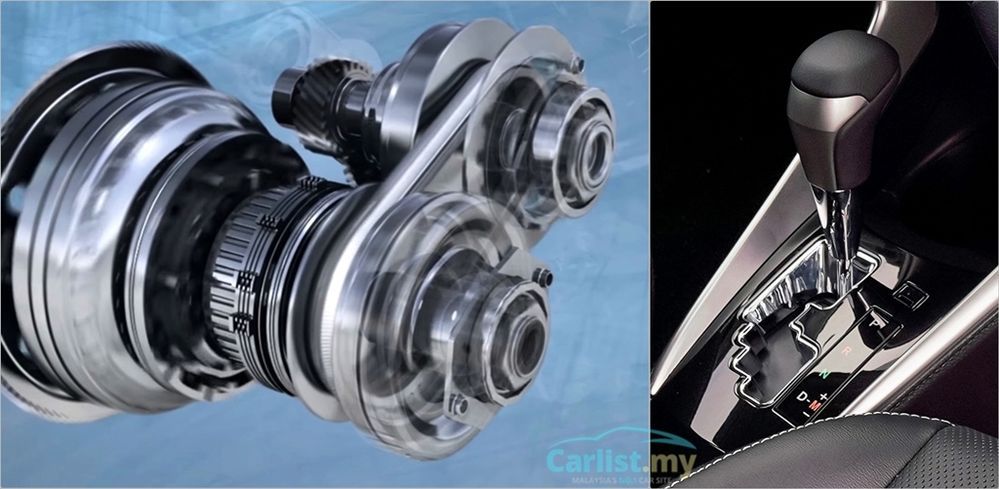 Malaysian users wanted more responsive acceleration and response from a standstill, which the then all-new powertrain was not conveying.
Kasamatsu-san and his team, together with the technical team from UMW Toyota Motor worked on calibrating the transmission and engine control systems to deliver a response that mimics a geared-transmission.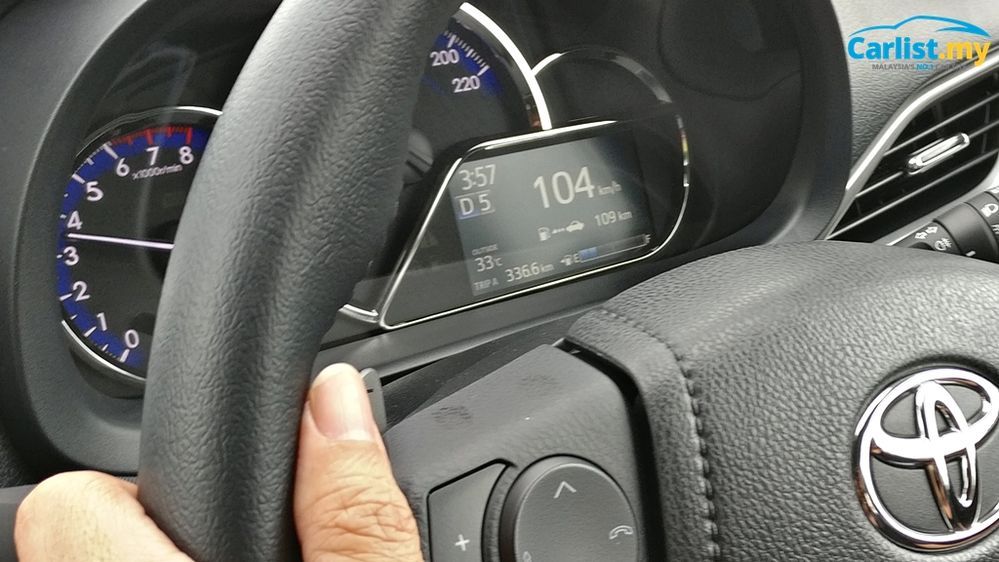 Transmission "shift-steps" were even programmed into the control systems, as feedback from users in Malaysia indicated a familiarity and liking to the engine revolutions moving upwards with relation to speed.
The all-new Toyota Vios is available from RM77,200, and all of the great features (apart from the acoustic noise cancelling windshield) are available from the entry 1.5J variant. Learn more about the new Vios here.
---
---
---
---
Comments