The Dream Proton Line-up We Would Like To See In Five Years
Insights With rumours abound and launches delayed, what is the path forward for our national carmaker Proton? What is the dream Proton line-up we would like to see in five years?
---
The last three years have been somewhat of a Cinderella story for Proton. From relative lows in the first half of the decade to join hands with one of the largest and most forward-thinking automotive brands in the world, to churning out the exacting products that Malaysian customers want that have all gone on to perform well and even lead their respective segments. Proton is riding on an all-time high at the moment, and that's a good thing.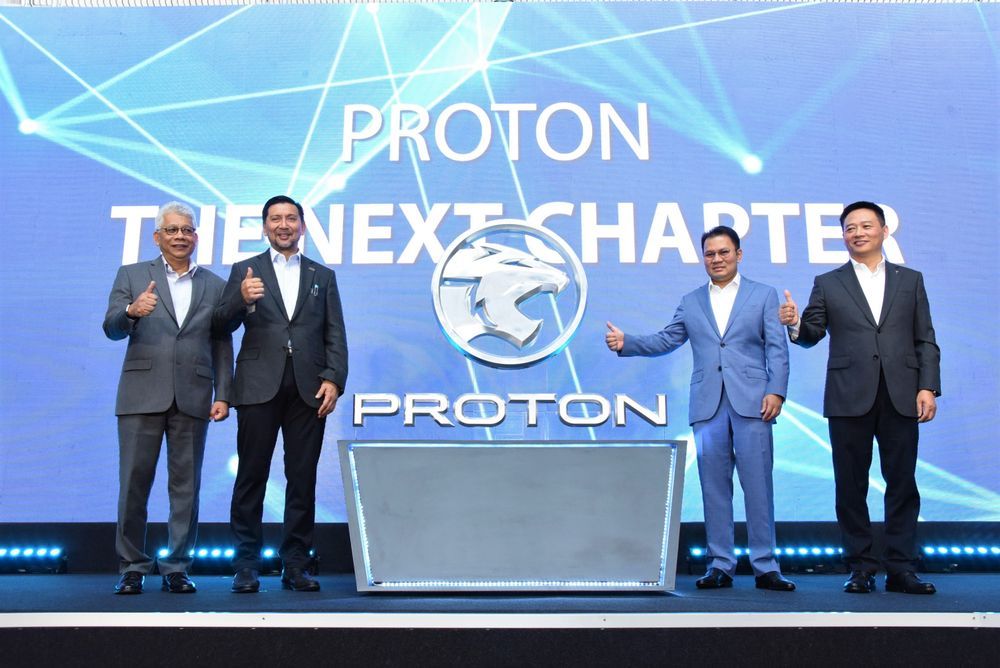 Nevertheless, if history (and Proton's formidable Malaysian competitor) has taught us anything – is to never rest on your laurels. With every carmaker vying for a bigger piece of a relatively small pie, Proton cannot afford to stay stagnant in the coming years. The salvo of products that cater to what Malaysians want must continue as well as their commitment to improving overall build quality and aftersales to ensure a cohesive ownership experience for their customers.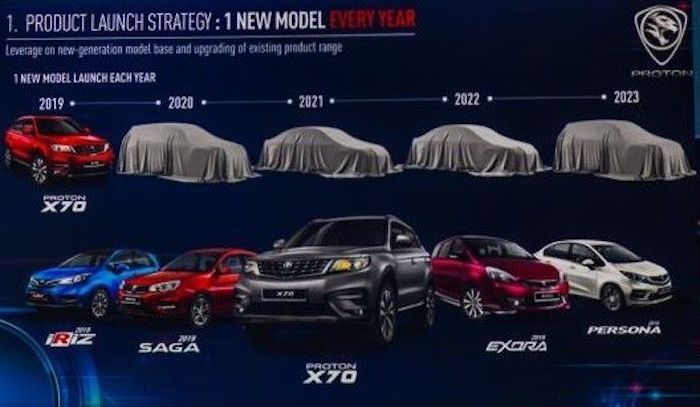 This is not rocket science. In addition, with their well-publicized 5-year plan, announced in the infancy of cooperation with new partners Geely – we do know that Proton will be busy with at least another three product introductions in the coming years. This includes major and minor updates for other models as they hope to amass total sales of 400,000 units (import and export) by 2027.
To add to that complexity, Proton in the coming years must balance sales of volume models such as the Saga and Iriz to beat first-place Perodua, while still offering premium products such as the X50, and X70 to take on the likes of Honda and Toyota if it wants to corner the biggest segments of the market.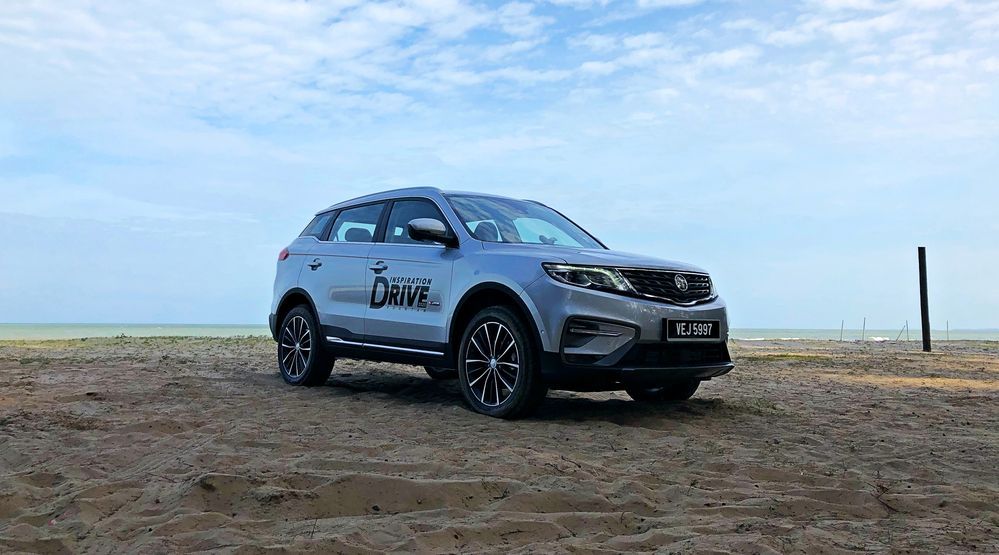 In light of this, we figured we'd put together a berangan-angan lineup or future Proton range that we would love to see our national carmaker do in the near future. Of course, we know it wouldn't be easy, and some may not come true, but hey, we can still dream right…
Entry-level sedan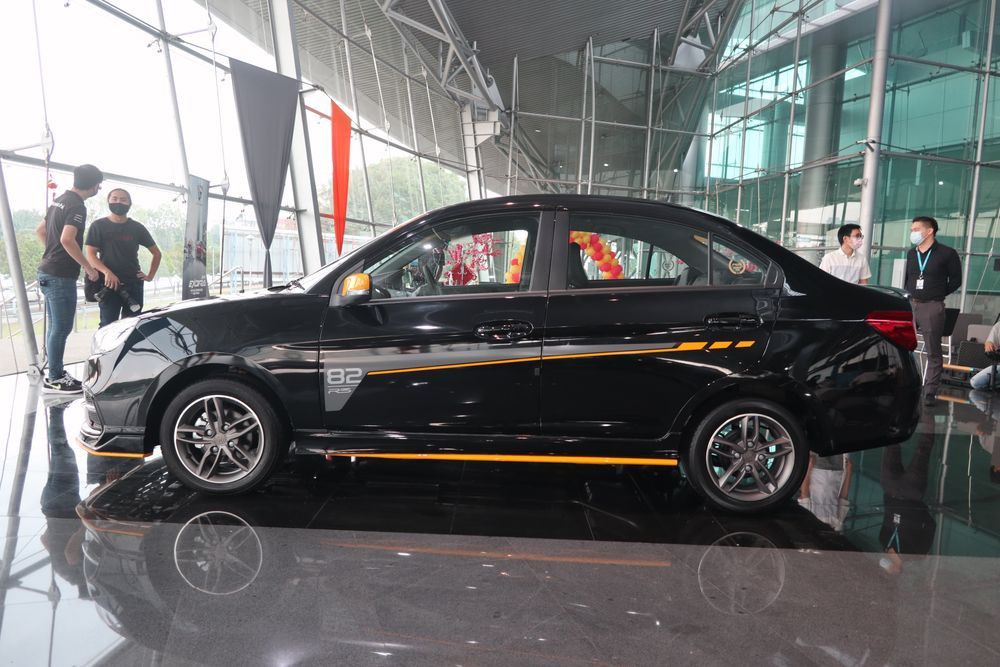 There is no Proton without a Saga. A name so synonymous with Proton must live on – and given its current success as Proton's bestseller, there is no reason why they shouldn't develop an entirely new generation of the Saga in the coming years. It's a compelling value proposition that offers great space, practicality, reliability, and crucially driving refinement that is better than its immediate competitor the Perodua Bezza.
A budget B-Segment trio?
This is perhaps the segment where Proton can achieve the biggest gains seeing as it trails by a wide margin against the all-conquering Perodua Myvi. However, with the addition of the Perodua Ativa, Proton will need to further bolster its B-Segment offerings with better features and more importantly an SUV, so we see this as a three-pronged approach.
The Proton Iriz replacement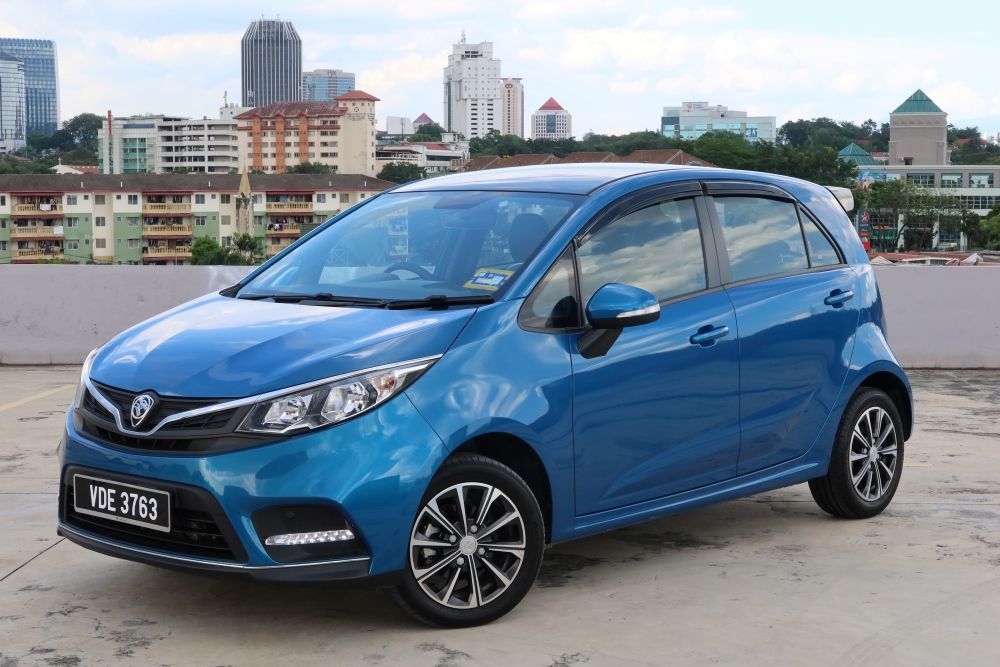 This is by far the most important car Proton will have to develop in the coming years. Despite Proton's valiant efforts in developing the Iriz into a superb little B-Segment hatch, it is no match for the Myvi. Therefore, the new car will have to surpass the current bestseller in nearly all criteria design, powertrain, and crucially active safety, something the Myvi already leads with courtesy of the ASA 2.0 system.
The Persona replacement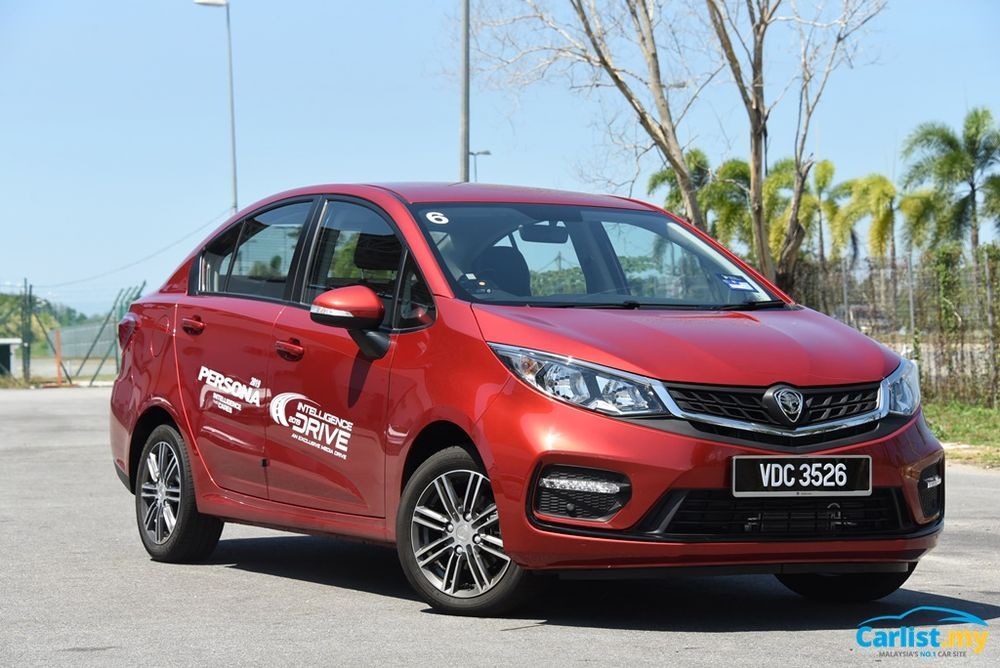 The Persona is a steady performer from the Proton stable. Much of this is down to great value for money, practicality, and having no natural competition within its price range. This is a no-brainer to carry forward into a new generation but it will have to look good. Arguably, the first thing that sells a sedan these days is the combination of sportiness and sleek proportions (the Honda Civic proves this), something, unfortunately, that the Persona tries very hard to do.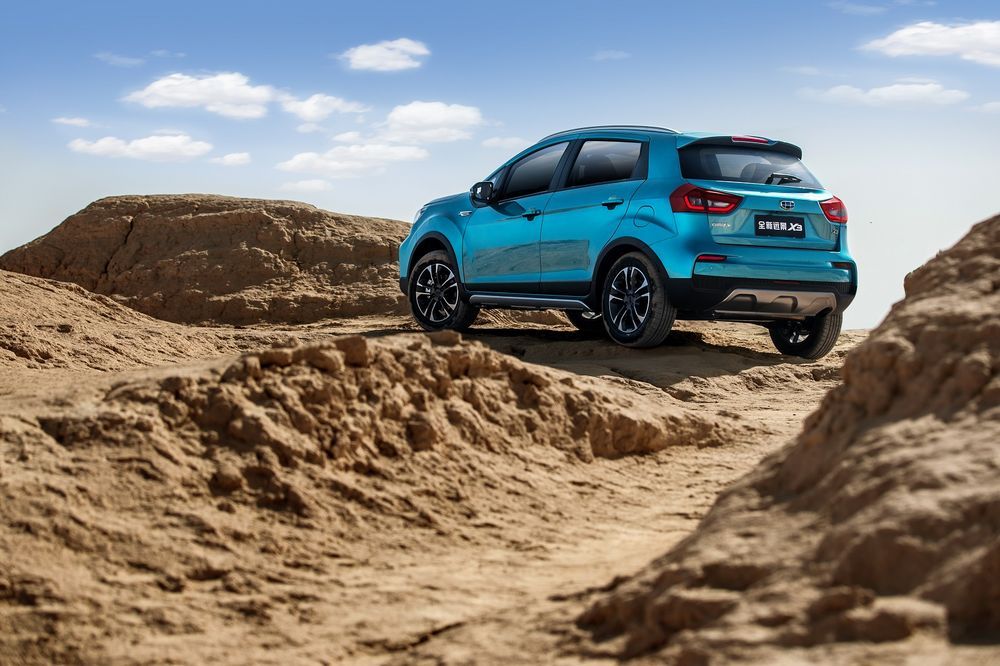 Besides the Iriz, Proton would need a charismatic little SUV to take on the likes of the Perodua Ativa. Fortunately, Geely already has a cutesy little SUV selling by the boatloads called the Emgrand X3 (GX3) and this would be a perfect candidate to complete the compact B-Segment trio from Proton. The GX3 is powered by a simple (108hp/142Nm) 1.5-litre four-cylinder engine with CVT-type transmission.
How can they accomplish this?
Now it's not going to make sense to develop multiple platforms and drivetrains for a budget/compact B-Segment, therefore the most sensible way forward is a single modular platform that could underpin all three vehicles. While the Iriz and Persona have similar underpinnings, the GX3 doesn't, therefore, ideally, the best way forward is for Proton to develop a highly modified version of its Iriz/Persona platform to underpin a new SUV model, for instance. This strategy will likely offer the most economical way forward while allowing Proton to optimize its product offerings.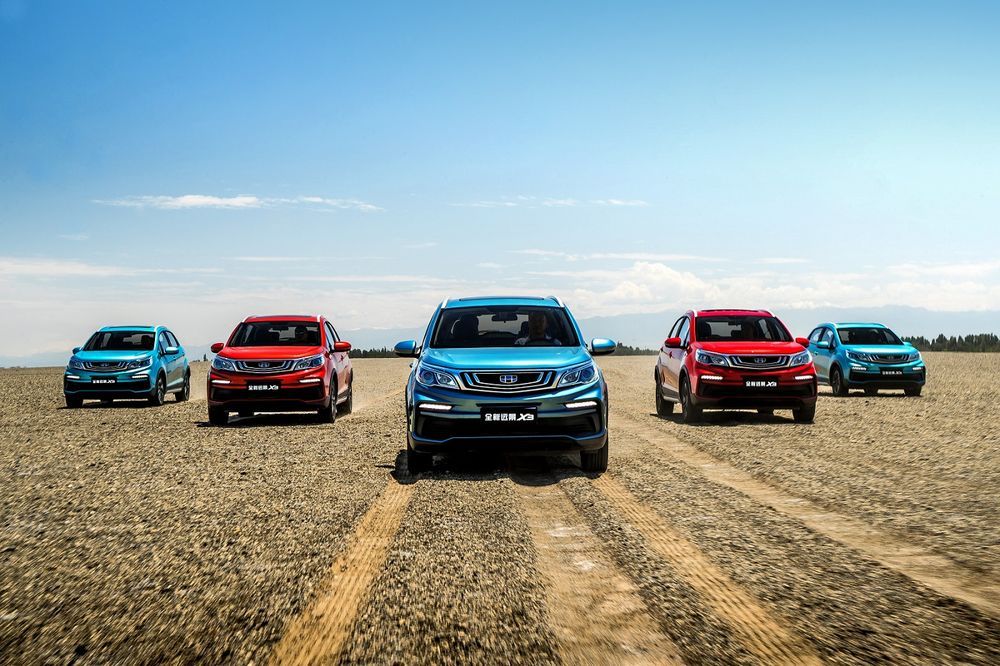 However, the larger question is, will Proton's new compact model be able to offer Active Driver Assistance Systems (ADAS) as the Myvi and Ativa currently do, given those cars were developed from the ground to integrate these technologies? As ADAS features are increasingly becoming the expectation of most new car buyers, this could be a make or break for Proton's upcoming compact/budget models.
B-Segment
The X50 is a no-brainer…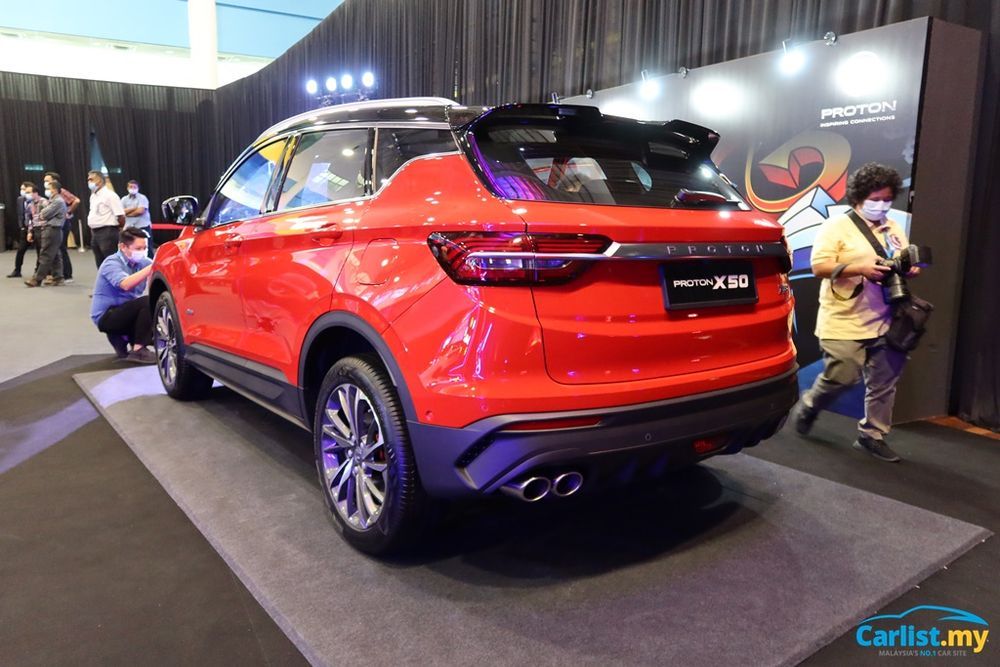 The runaway success of the Proton X50 is Proton putting its best foot forward in the premium B-Segment market. It has pretty much stormed into the lead of the B-Segment SUV segment and relegated the long-time leader, the Honda HR-V to second place. The X50 currently sits in second place behind the Saga as far as Proton is concerned, and with such a big advantage in terms of pricing within the segment, the X50 will likely stay on top for the foreseeable future.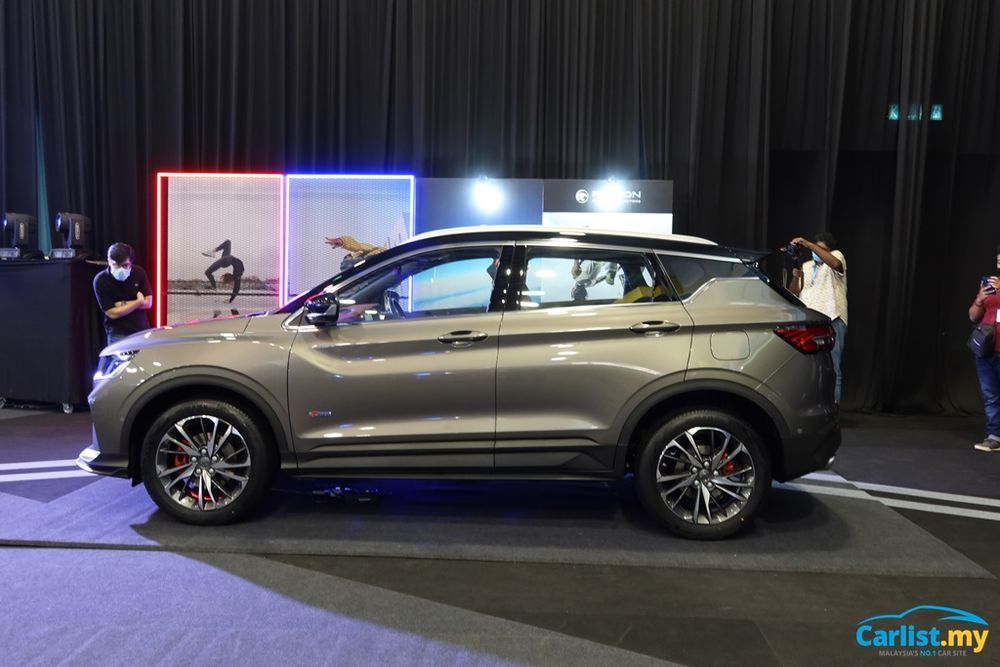 However, in the coming years, it will be incumbent on Proton to introduce a comprehensive facelift that offers great value while maintaining overall build quality, and improving its supply chain, a long waiting has plagued the X50 almost since its launch and a repeat of this won't be good for business.
The Premium offerings – one SUV, one MPV, and one great looking sedan
The X70 refresh/replacement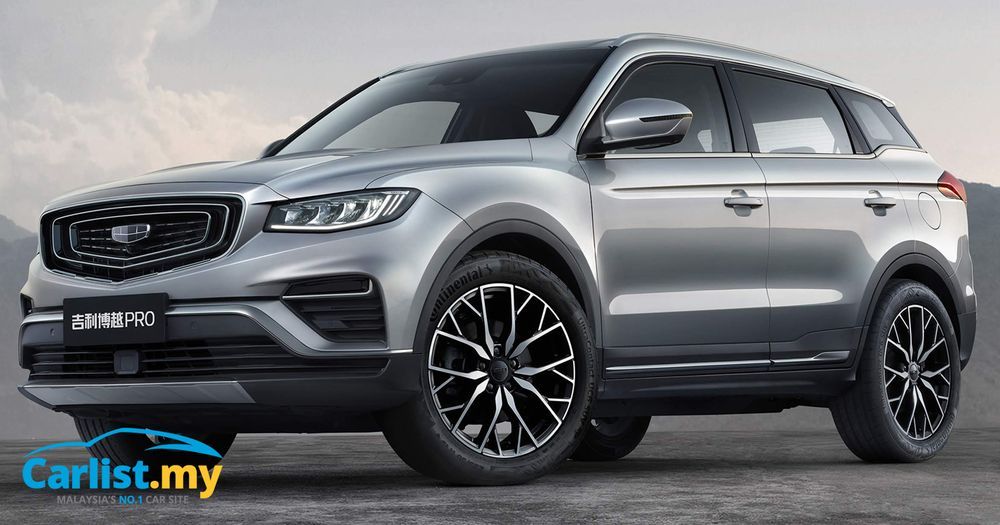 The Proton X70 will still form the basis of Proton's premium offerings. Proton's largest SUV still makes for a great overall package and sales numbers have been steady even after the introduction of the X50. A good indication of what the X70 could evolve into with a major update is given by the Geely Boyue Pro, which exists as a more premium variant of the Boyue (the X70's counterpart) in China. The Boyue Pro enlists slightly different looks and better equipment and features which could be incorporated into the facelift of the X70 in the coming years.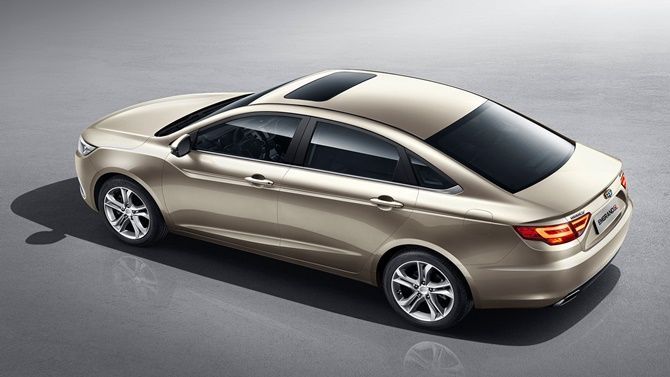 Beyond the volume-selling Saga and Persona, the ideal bang for Proton's buck would undoubtedly come in the form of a volume C-Segment sedan to take on the likes of the Mazda 3, Toyota Corolla, and the all-conquering Honda Civic. A sedan, initially slated for 2021 is even part of Proton's big five-year turnaround plan.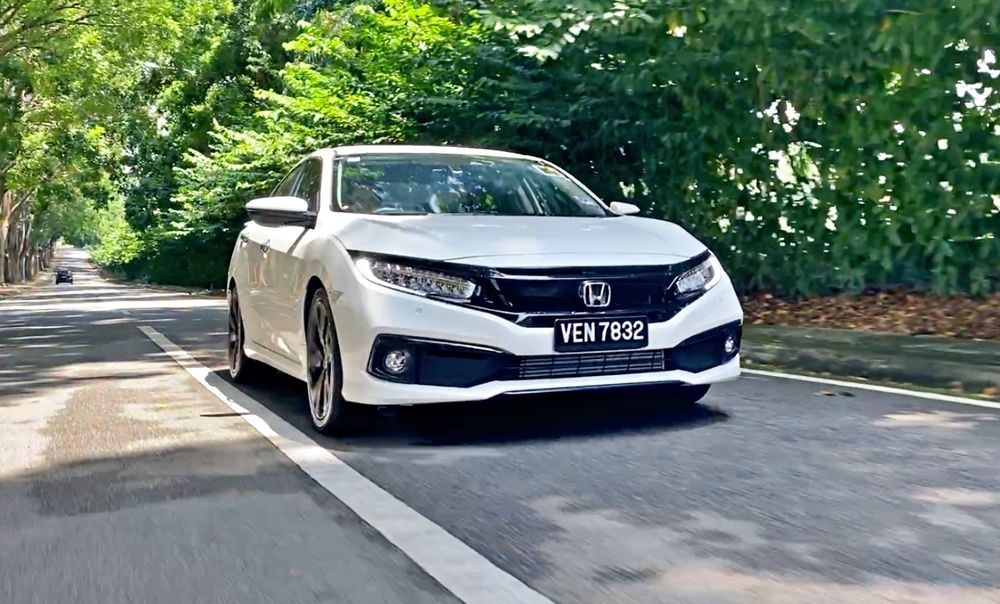 However, the biggest question surrounding a new sedan model would be where it fits in the overall Proton line-up? With a dwindling D-Segment (think Honda Accord and Toyota Camry), a C-Segment offering would be the safer bet for Proton, given it can compete with far higher volume, and at a lower price range. If the X50 has taught us anything, it's that buyers can be tempted away from the likes of Honda and Toyota if the package and execution are compelling enough for the price tag. And since Proton has planned to launch not one but two sedans in the coming years, these two are distinct possibilities: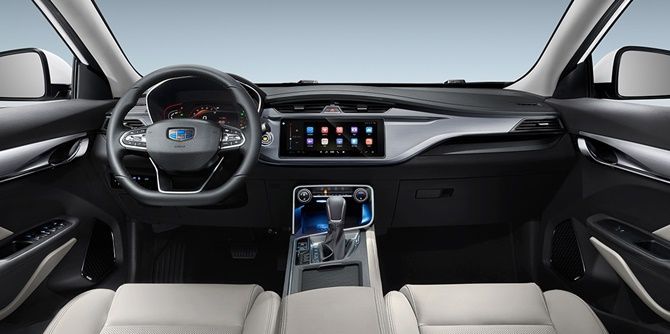 Introduce a Proton Preve/Suprima replacement using the much-touted Geely Emgrand GL as a donor. The 2020 facelift of Geely's popular sedan received better equipment, the Geely GKUI19 infotainment suite, and crucially the 1.5-litre turbo engine and 7-speed DCT transmission as in the X50.
Go for broke with the Geely Preface/Xing Rui as the Perdana replacement that would likely require a much larger investment to accommodate assembly of Geely's CMA platform which underpins the Preface.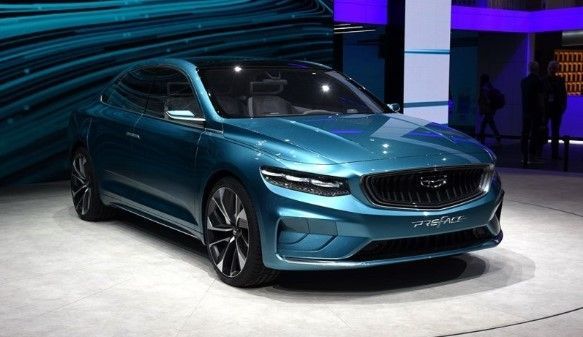 Out of the two, there's a higher likelihood of the Preve/Suprima replacement making it into a full-fledged Proton sedan and a much easier product to slot in with the current range.
The Premium MPV/Exora replacement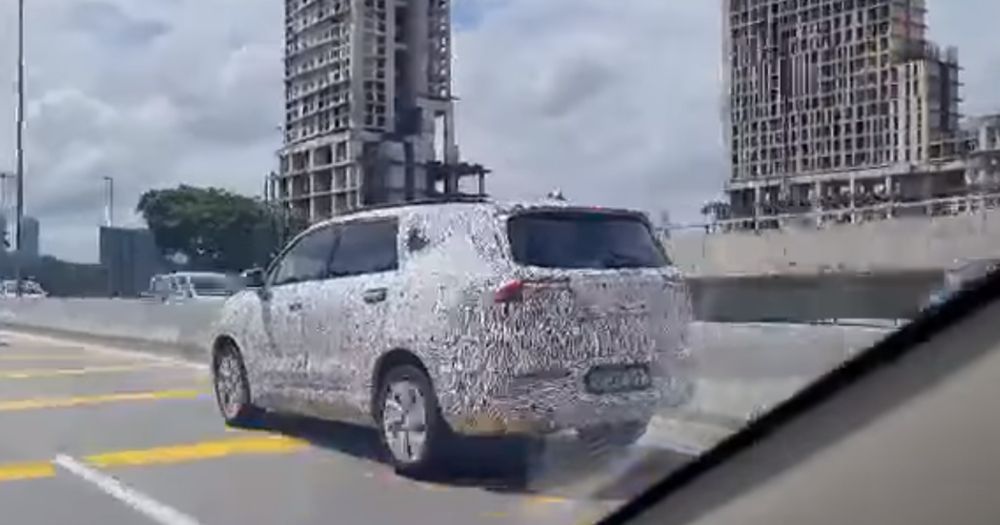 Image credit: Funtasticko
Besides rumours and a few spy shots of Proton conducting testing on a new MPV model, believed to replace the aging Exora - which have all but gone cold in recent months. The new MPV, which is believed to be based on the Geely Jiaji will form the basis for an all-new premium MPV model to entice premium 7-seater MPV buyers in the RM100k – 120k segment, which is mostly served by limited offerings such as the Toyota Innova.
Therefore an MPV making up the premium trio of Proton cars makes perfect sense, due to limited options, a large portion of this market opts for reconditioned models such as the Toyota Estima and Alphard. Therefore, it's vital for Proton to capture some of this market - this is key to its overall volume aspirations.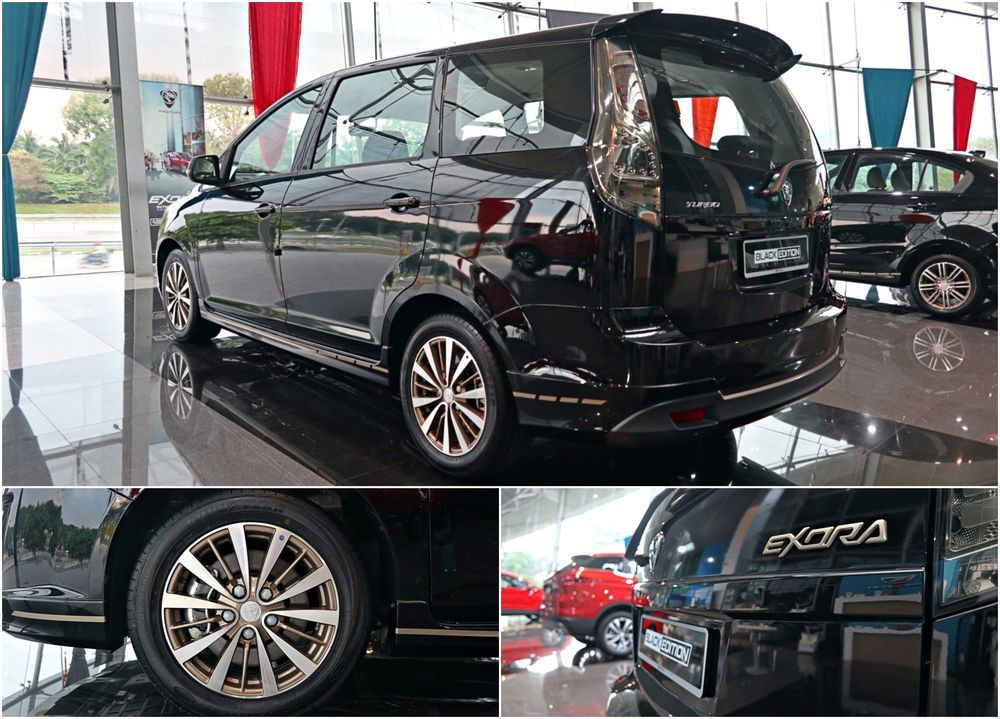 However, with no immediate plans, in all likelihood, a premium MPV from Proton maybe still years away, and whether or not it wears an Exora badge is quite another question. Based on our conjecture, if the new MPV does not directly replace the Exora – then we'll likely see a new model join the fleet while the Exora soldiers on as an entry-level MPV for the masses.
Proton's five-year plan with the dream line-up just might see them overtaking Perodua or at least bringing them a lot closer. Will this come to fruition, is it an angan-angan too far removed? We await with bated breath and a sense of excitement.
For more latest car news, reviews, car buying guides and videos visit us at Carlist.my Auto News.
Check out all the best new & used car deals in Malaysia at Carlist.my.
Sell your car fast with the best offer? Visit us at CarlistBid.my.
Get your latest new car promotion here also.
---
---
---
---
Comments