The Perodua Ativa Won't Be Exported To Many Markets - Here's Why?
Insights The Perodua Ativa's counterparts from Toyota and Daihatsu, the Raize and Rocky recently celebrated their local launches in Indonesia. Undoubtedly, one of the largest markets these two vehicles will feature in the coming years. During the launch, Chief Executive Officer Toyota Motor Corporation Asia Region Yoichi Miyazaki added that Toyota, as the principal owners of Daihatsu, plans to export the Raize/Rocky to over 50 markets worldwide as the company is confident it will become a high volume seller.
---
Of course, this is great for Toyota and Daihatsu, but some quarters here have lamented the loss of any export potential of our Perodua Ativa to more profitable and growing markets. Now, of course, as big fans of the Perodua Ativa and the Perodua's efforts in developing and producing the vehicle, we would surely like to see the Ativa exported to many more countries in the interest of Perodua's own growth and also because we're Malaysian, why not have our car on the roads of other countries.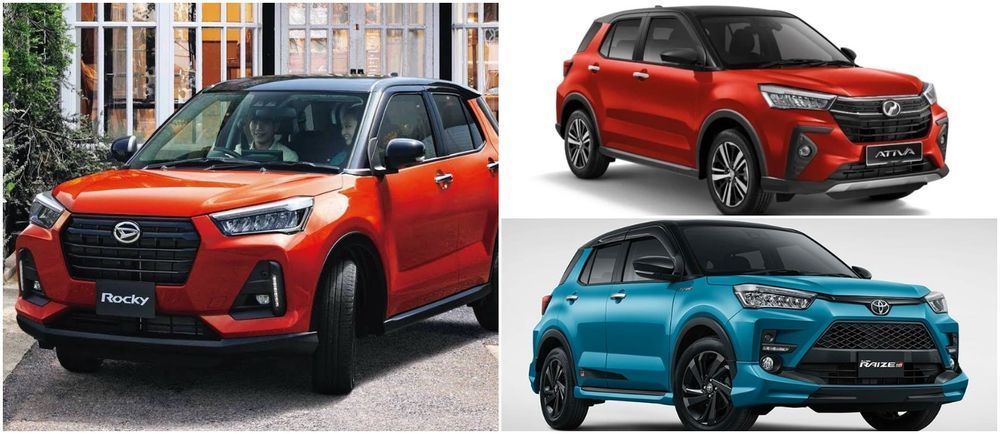 Of course, having our cars on foreign shores bodes well for Malaysia's aspirations of becoming a turnkey automotive hub for manufacturers in the ASEAN region, after all, as one of the veterans of the industry, at least within the ASEAN context, we should be at the very least capable of exporting our Malaysian made cars to other countries.
But we have to face facts…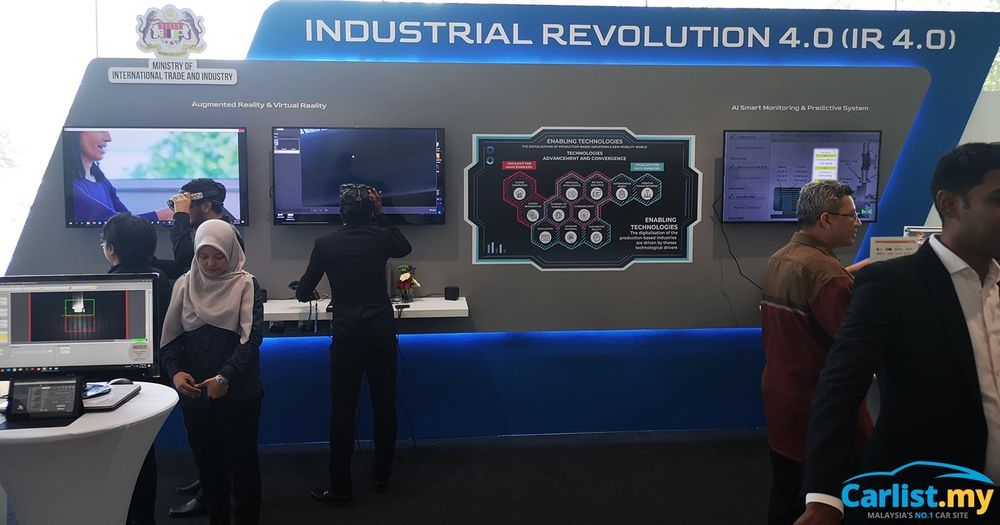 For all its years as a proud purveyor of the "National Car", Malaysia's automotive policies have by and large mostly served to keep the Malaysian cars cheap for Malaysian customers, and for the most part, it does.
The oversimplification of the subject is that these policies have done very little to ensure Malaysia's growth in the automotive sector could grow beyond our own borders, and made little use of that head start and economic growth Malaysia enjoyed over its immediate neighbours in the decades before now.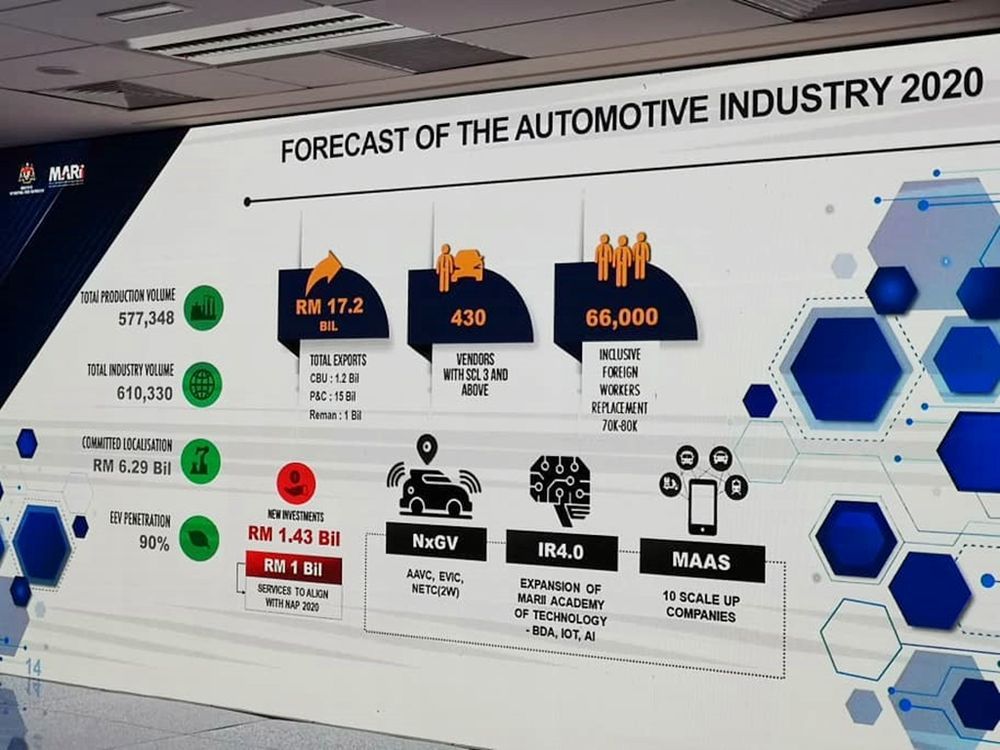 Thailand is now the biggest automotive market (by volume in ASEAN) and Indonesia comes in second, Malaysia (though with a much smaller population) trails in third. However, that's not to say that we do not have a healthy and thriving automotive market – which leads us back to Perodua.
The National leader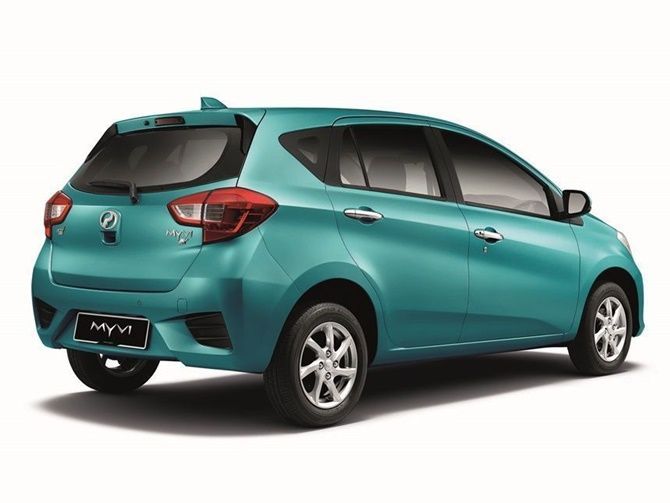 With annual sales hovering around the 200,000 mark since 2013, Perodua is the consummate champion of the Malaysian automotive market, it controls nearly 30 percent of the annual market share with its closest competitor, Proton, moving approximately half of that number, even on a good year.
Of course, Proton sales are getting better by the day – but the fact remains, Perodua's runaway success is rarely seen in many markets around the world.
In the US market for instance, while Toyota may lead the market (with over 2.0 million vehicles in 2020), it has to fight tooth and nail against competitors such as Ford and Chevrolet, who may be just tens of thousands of units behind, not much of a lead when you think of the scale of the US market.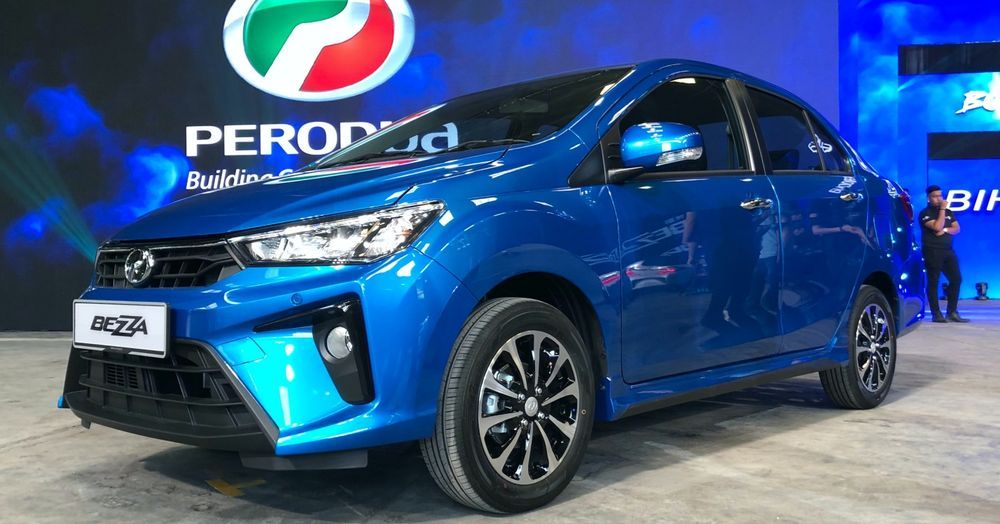 For the most part, Perodua is a less than adventurous company that doesn't take big risks but is highly efficient and understands its market very well.
The quagmire of "production"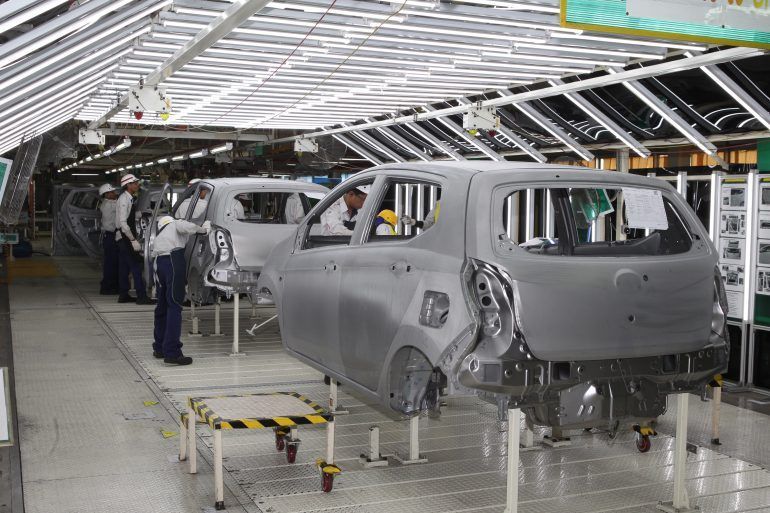 However, they also do not design their products from the ground up. That would require that every single nut and bolt, every single plastic part, every single metal component, and every single microprocessor and circuit board be designed, developed, engineered, tested and produced in large quantities to make up larger components which is supplied to complete the final vehicle. Not to mention the production, training, tooling, process control and production methods that go into making a complete vehicle.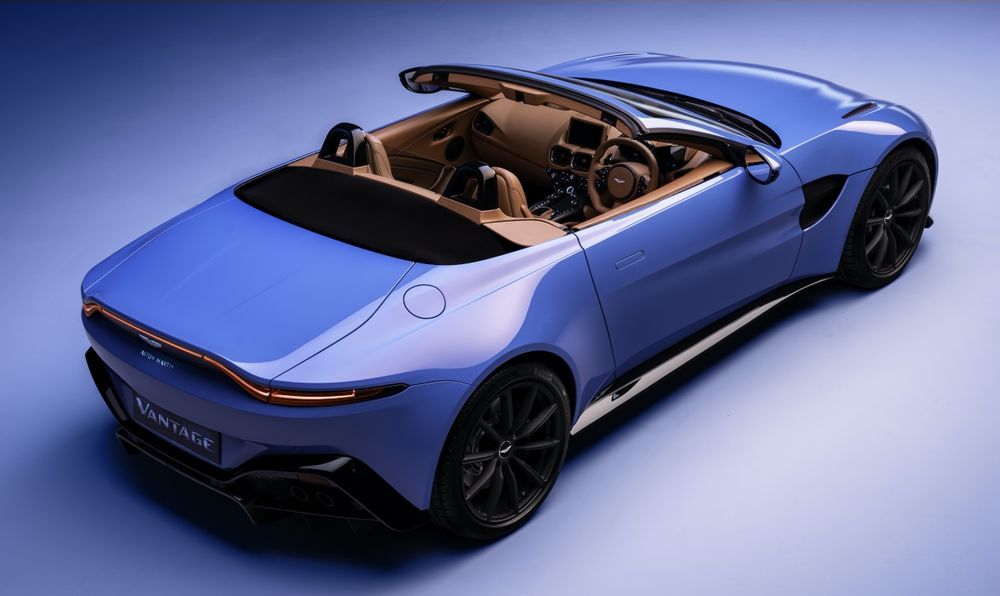 Nope, very few manufacturers actually do that. Fewer even that produce every single native component without third-party vendors or technology partners. Case in point, BMW (way bigger than Perodua) might make the best engines in the world, but they still require ZF to supply transmissions, Aston Martin might make the most beautiful cars in the world, but now buy some of their engines from Mercedes-Benz.
So, what does Perodua actually do…
Well, Perodua will tell you they work with and not for Daihatsu. The oversimplification of the subject is that while Perodua is a proudly Malaysian-owned and operated company, it relies on Daihatsu for the majority of its product design, development and production work. Daihatsu in turn on relies on Perodua to assemble, market and distribute their cars to the buying public.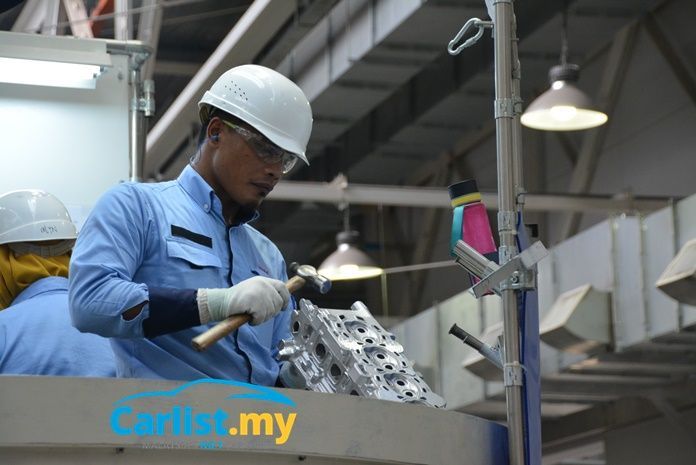 It's much the same with Daihatsu's bigger concern in Indonesia, PT Astra Daihatsu Motor (ADM). ADM, like Perodua is a localised partner that manages the production, assembly, marketing and distribution of Daihatsu vehicles in Indonesia. However, while they are still under the Daihatsu banner, they are a vastly larger operation in terms of resources and capabilities (in reference to Perodua).
Perodua has an annual production capacity of over 300,000 units across both its (assembly) plants, ADM on the hand, can produce well over 500,000 units annually and has a far more inclusive operation when you consider it is supported by a dedicated casting, pressing and engine manufacturing plant.
However, in both cases, Daihatsu encourages and counts on its localised partners to help design and develop the products that are relevant to their individual markets, and not just pick one of the shelves and change the badges.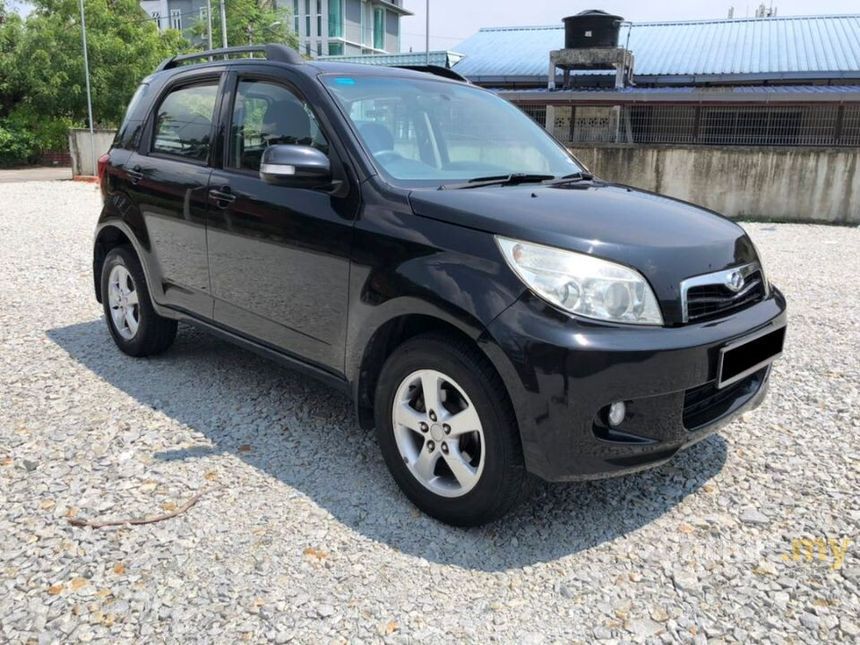 A lot of this is exemplified under the Perodua Smart Build (PSB) concept which creates a two-way path between Daihatsu and Perodua not just to exchange ideas, but expertise, components and even personnel in addition to the production process. This is how we got the Ativa, and not the Nautica (incidentally the last time Perodua decided to simply pick a product of Daihatsu's shelf and market it to the Malaysian people).
So if the Perodua Ativa is so good why won't they export it?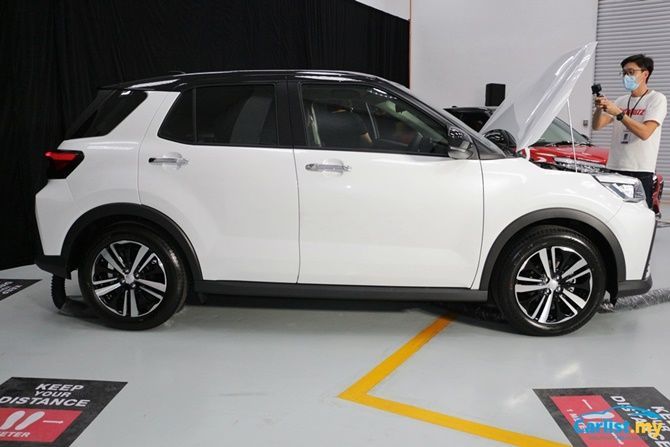 In time they will, and yes, while the Perodua Ativa will likely not make it to bigger markets such as Europe and most of the other quoted "50 countries", it will likely make it to countries such as Fiji, Sri Lanka, Brunei and Singapore – who do want the Perodua cars, but have been met with many logistical challenges given the pandemic.
ADM in Indonesia however, will likely, play a much larger role in the global supply chain as it has been chosen as an export hub for the Raize/Rocky duo and has the capacity and supply chain to do so.
So Perodua is missing out then…as a partner to Daihatsu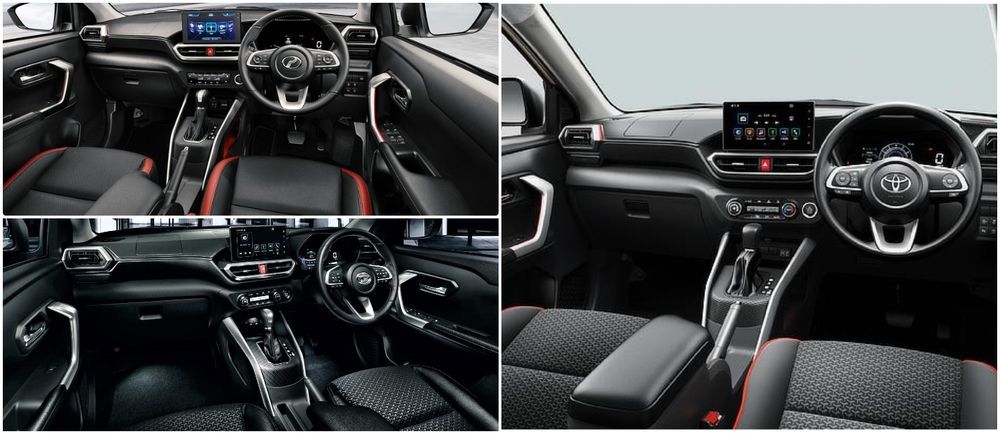 Well, yes, if Perodua were handed a contract to build another 1 million Toyota Raizes, it would undoubtedly be good for them, their vendors and the Malaysian economy at large, but under the terms of their joint venture with Daihatsu, they are doing an amazing job of conquering the market and selling you the cars that you want.
There are other factors at play as well – Daihatsu only participates in markets that it knows it can perform well in. It understands and sells very well in growing markets such as Indonesia, and of course Malaysia, but knows it doesn't do so well in countries like India and Thailand where crucially Suzuki has a much greater presence.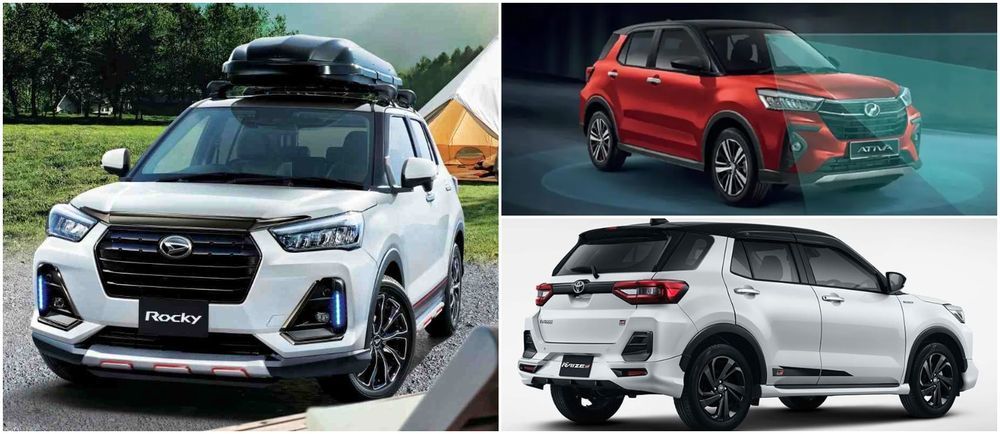 With a need to sell a gazillion units of every model it makes, not even Daihatsu can wager its Daihatsu Rocky will sell well… everywhere. This is where the Toyota Raize comes in - because it can attack nearly any market because of Toyota's global presence.
Therefore exporting a product isn't as simple as pinpointing an "X" on a map, but motivated by so many other factors that can make or break the model, and a larger part, the company. Additionally, export to 50 countries doesn't speak of the hundred or so countries that will not get the Raize/Rocky models.
Isn't it a good thing then, that we have our very own, and much loved… Perodua Ativa.



For more latest car news, reviews, car buying guides and videos visit us at Carlist.my Auto News.
Check out all the best new & used car deals in Malaysia at Carlist.my.
Sell your car fast with the best offer? Visit us at CarlistBid.my.
Get the latest new car promotions at New Car website now.
---
---
---
Comments