ASA 3.0 Untuk Perodua D55L – Tempahan Dibuka Bermula 19 Februari 2021
Auto News Nampak gayanya, pelancaran Perodua D55L semakin menghampiri kita. Bila semakin hampir dengan tarikh pelancarannya, semakin banyak info serta khabar angin timbul tentang model SUV baru yang bakal dikeluarkan oleh Perodua ini.
---
Perodua D55L yang dibina berdasarkan model Daihatsu Rocky dan Toyota Raize ini dijangka akan diperkenalkan pada bulan Mac tahun ini. Sebelum ini, pelbagai spekulasi tentang D55L ini dibuat, antaranya ialah spesifikasi, nama rasmi serta varian yang bakal ditawarkan untuk model ini. Oleh itu, kami disini ingin menjelaskan kepada ada beberapa info penting tentang Perodua D55L ini daripada sumber yang boleh dipercayai!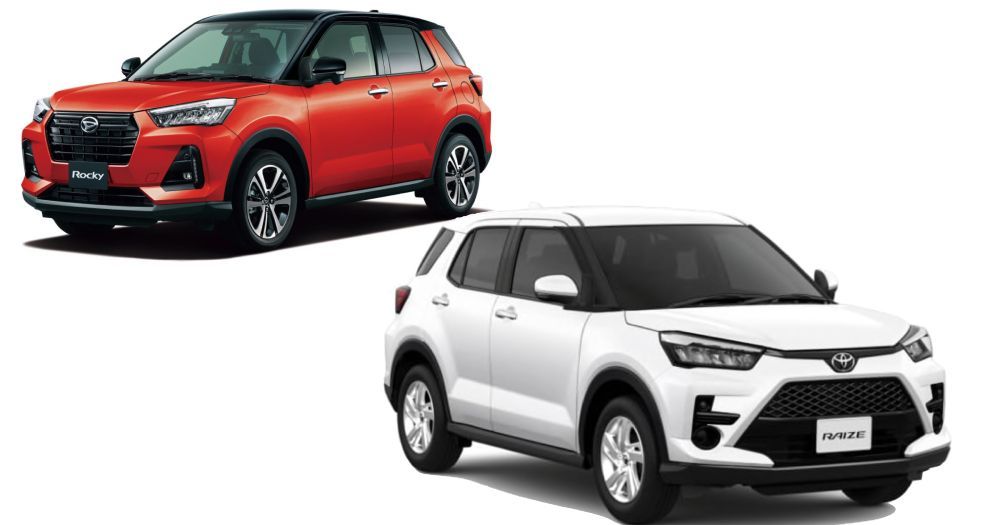 Pertama sekali, Perodua D55L ini bakal hadir dengan sistem keselamatan yang terbaru daripada Perodua, iaitu Advance Safety Assist 3.0 (ASA 3.0). Bagi yang kurang faham, ASA ini merupakan terma yang digunakan oleh Perodua bagi menggantikan ADAS (Advanced Driver Assistance System). ASA berfungsi dengan menggunakan sebuah kamera stereo yang diletakkan di belakang cermin pandang belakang. Dengan adanya kamera tersebut, pemandu tidak perlu lagi risau dengan bahaya yang ada di hadapan sekiranya mereka tidak peka kerana ASA akan memberikan peringatan sekiranya ia mengesan bahaya di hadapan.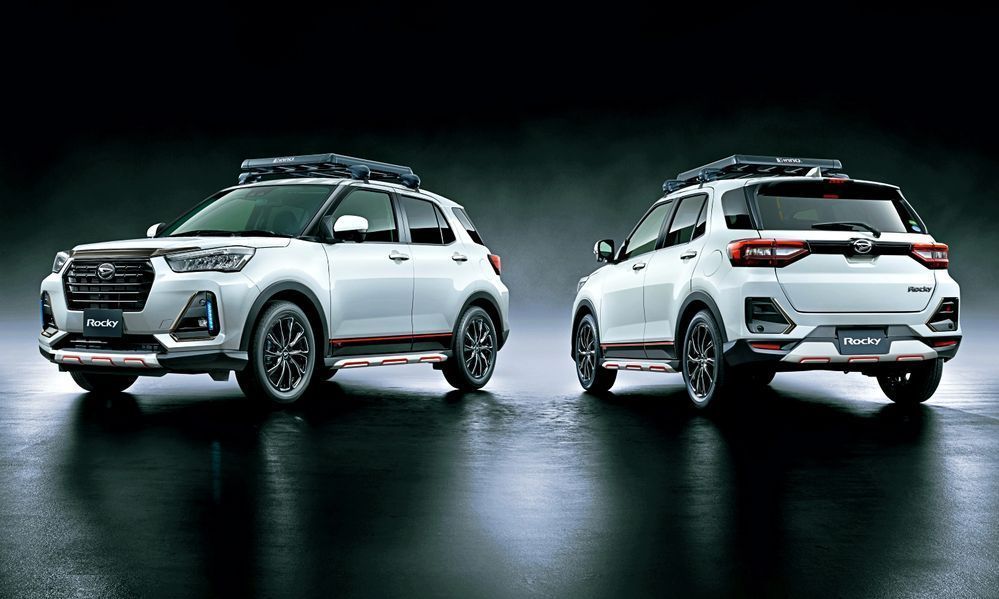 Sebelum ini, Perodua telah pun memperkenalkan sistem ASA dan ASA 2.0 pada modelnya yang terdahulu. Pada awalnya, ASA ini hanya berfungsi diantara kelajuan 4-30 km/h dan kamera stereo ASA ini hanya mampu untuk mengesan kenderaan di hadapan. Namun ASA 2.0 telah meningkatkan prestasi dengan meningkatkan jurang kelajuan yang lebih tinggi iaitu sehingga 100 km/h selain mampu untuk mengesan pejalan kaki dewasa juga. Tapi apa pula perbezaan dan kelebihan ASA 3.0?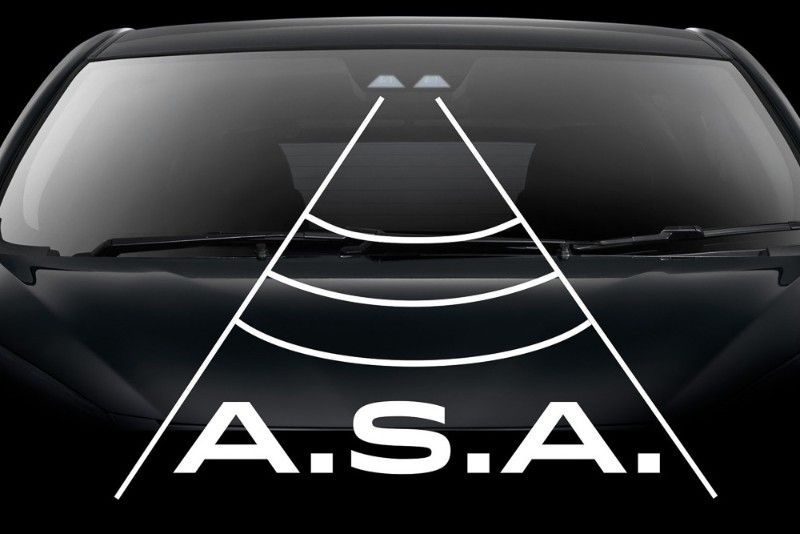 Meskipun ASA 3.0 ini sudah dipastikan bakal hadir bersama Perodua D55L, namun peningkatan pada ASA 3.0 berbanding ASA 2.0 ini masih lagi menjadi spekulasi. Antaranya, ASA 3.0 ini dijangka bakal meningkatkan taraf kelajuannya kepada 120 km/h bagi Front Collision Warning untuk berfungsi!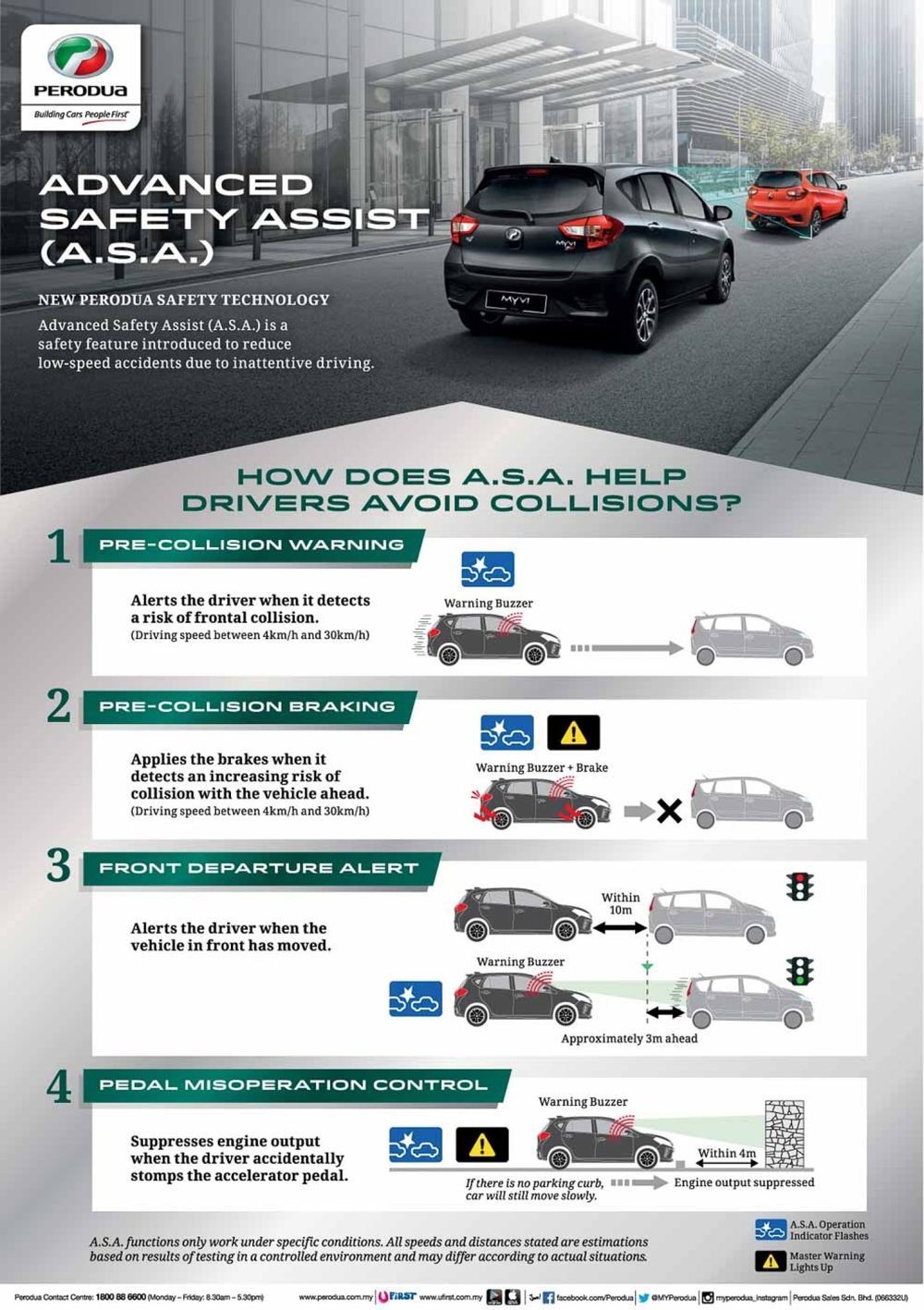 Bukan itu sahaja, ASA 3.0 juga bakal dilengkapi dengan sistem seperti Active Cruise Control, Lane Departure Warning, Blind Spot Detection serta Reverse Blind Spot Detection. Ciri keselamatan lain seperti 6 beg udara keselamatan serta VSC (Vehicle Stability Control) turut tersedia pada model ini. Tidak dinafikan, ciri keselamatan sesebuah kenderaan amat penting. ASA 3.0 yang sudah dinaiktaraf ini semestinya bakal menjadi sebab yang kukuh untuk orang ramai membeli kereta ini.
Selain itu, Perodua D55L ini disahkan bakal hadir dengan tiga varian iaitu X, H dan AV. Seperti yang anda tahu, varian AV merupakan varian tertinggi (premium) tetapi bagi varian asas, ia bakal dipanggil sebagai varian X, sementara varian H berada di tengah-tengah. Selain itu, model ini turut bakal hadir dengan aksesori tambahan GearUp yang merangkumi dalaman dan luaran oleh Perodua seperti model-model yang lain.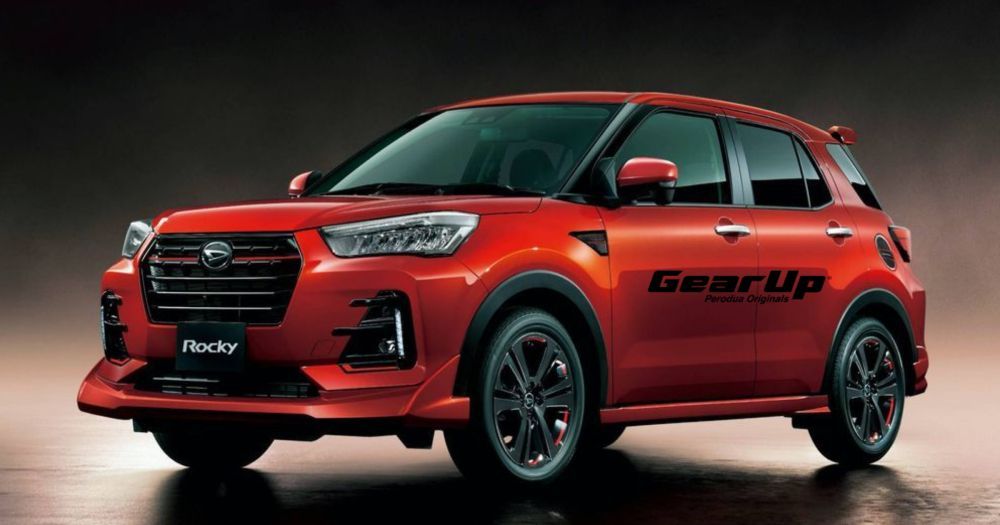 Adakah varian asas D55L ini turut dilengkapi dengan ASA 3.0? Kemungkinannya tidak, hanya pada varian AV sahaja. Apa-apa pun, perkara ini hanyalah andaian sahaja. Yang kami tahu, ASA 3.0 akan hadir bersama model D55L ini. Tetapi untuk varian yang mana itu masih lagi menjadi misteri. Mungkin Perodua jadikan ASA 3.0 sebagai ciri wajib bagi semua varian D55L? Itu lebih baik!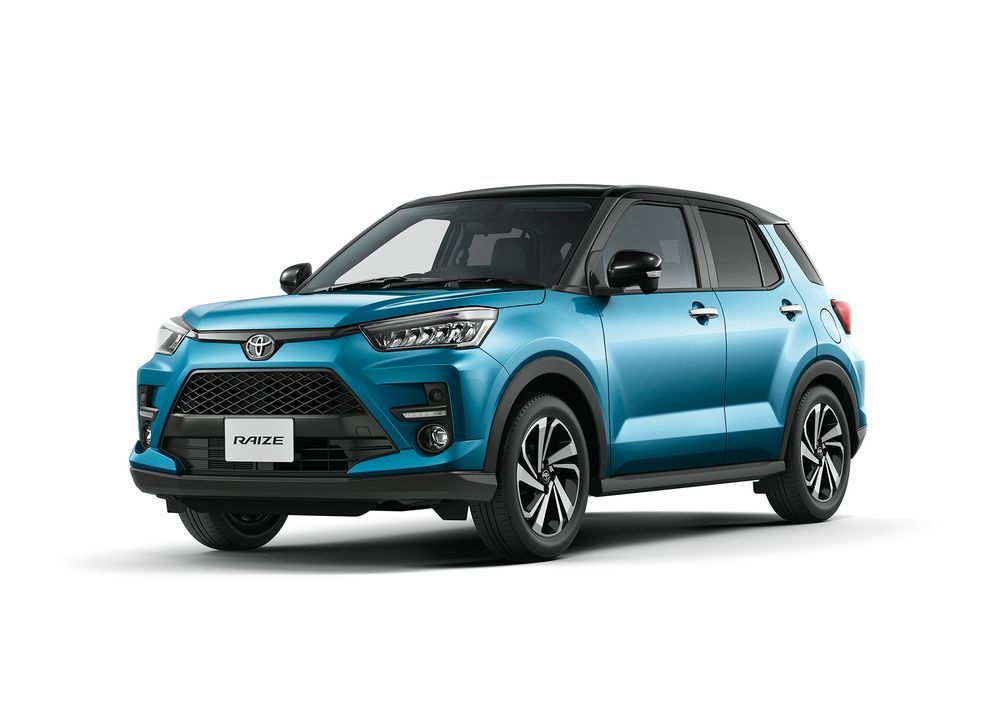 Sementara itu, tempahan bagi model Perodua D55L ini bakal dibuka bermula 19 Februari 2021. Sebelum ini, Proton X50 telah mencapai lebih 45,000 tempahan. Adakah Perodua D55L ini bakal mendapat lebih banyak tempahan daripada itu? Ini bakal menjadi persaingan yang sengit!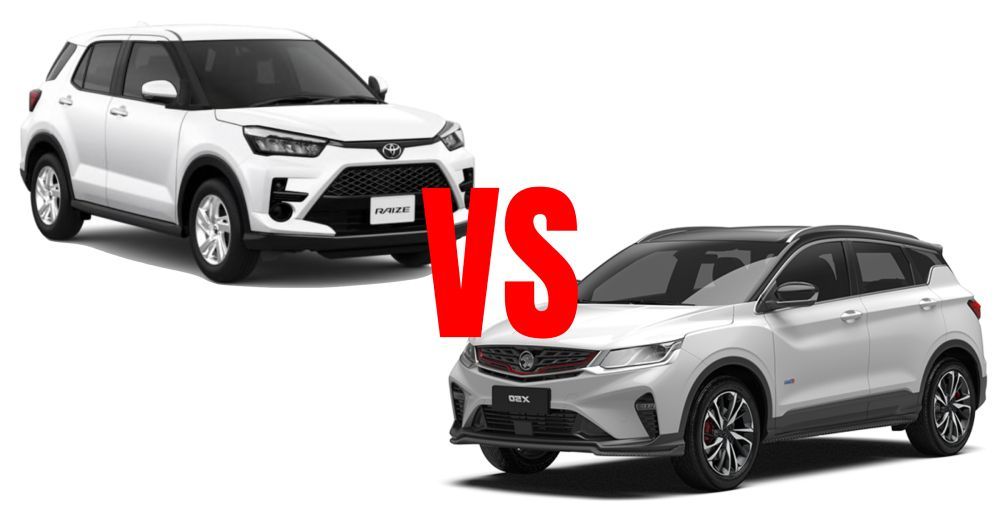 Dianggarkan harga bagi Perodua D55L ini bermula daripada RM62,000. Secara lazimnya perbezaan harga di antara setiap varian ialah dalam RM5000. Berdasarkan itu kita boleh membuat andaian jika Perodua D55L X bermula pada RM62,000, varian H pula RM67,000 dan varian AV pada harga RM72,000. Jika betul andaian ini varian AV Perodua D55L tak sampai pun lagi harga Standard Proton X50 pada RM79,200.
Apa kata anda? Adakah ASA 3.0 ini cukup untuk anda mempertimbangkan kereta ini? Kongsikan pendapat anda bersama kami!
For more latest car news, reviews, car buying guides and videos visit us at Carlist.my Auto News.
Check out all the best new & used car deals in Malaysia at Carlist.my.
Sell your car fast with the best offer? Visit us at CarlistBid.my.
---
---
---
---
Comments