Nama Rasmi Perodua D55L – Ativa, Axeda, Kembara Atau Nautica?
Auto News Nama rasmi bagi model baharu Perodua D55L yang dijangka akan dilancarkan pada awal bulan Mac ini masih menjadi tanda tanya. Nmun terdapat juga beberapa nama yang dijangka akan digunakan oleh Perodua bagi model ini.
---
Terdapat desas-desus mengatakan bahawa nama Perodua D55L ini akan bermula dengan Huruf A. Oleh kerana Perodua tidak mendaftarkan mana-mana nama baharu di laman MyIPO setelah beberapa tahun, terdapat kemungkinan bahawa mereka telah memilih nama bagi model D55L ini dengan menggunakan nama yang telah didaftarkan oleh mereka beberapa tahun lalu. Menurut semakan di laman MyIPO, terdapat 3 nama yang bermula daripada huruf 'A' yang telah didaftarkan oleh Perodua – Ativa, Axeda dan Atriva.

Walau bagaimanapun, salah satu daripada 3 hakcipta nama tersebut, Atriva telah pun tamat tempoh dan tidak diperbaharui oleh Perodua. Maksudnya, sekiranya betul nama Perodua ini akan bermula daripada huruf 'A', hanya ada dua kemungkinan, Ativa dan Axeda.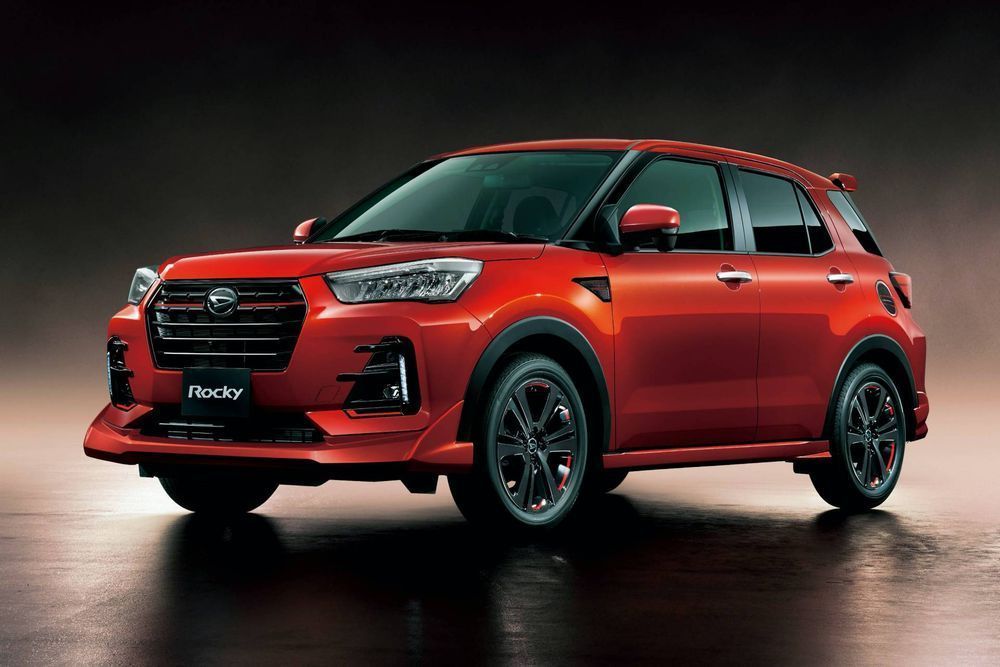 Dalam Bahasa Portugis, perkataan Ativa membawa maksud aktif dalam Bahasa Malaysia. Selain mudah untuk diingati dan mudah disebut, nama Ativa ini merupakan nama yang sesuai dan bertepatan dengan konsep dan karakter SUV yang sering dikenali sebagai kenderaan untuk gaya hidup yang aktif.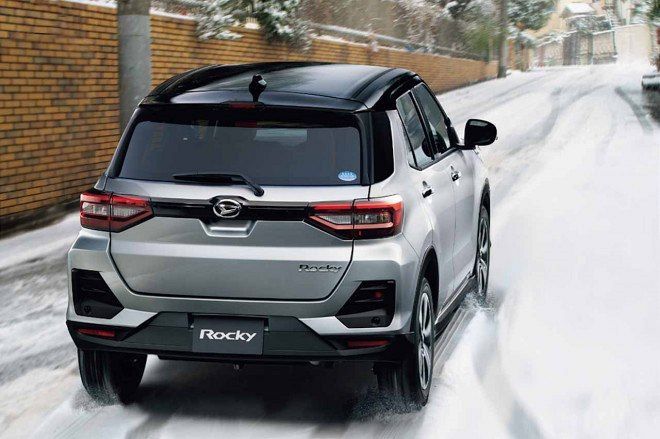 Selain itu, hasil carian kami, perkataan Axeda dalam bahasa Romania membawa maksud 'kapak' dalam Bahasa Malaysia. Berdasarkan maksud nama tersebut, ia juga menonjolkan ciri-ciri lasak dan ganas yang mungkin juga bersesuaian dengan Perodua D55L ini. Namun ini hanya andaian sahaja buat masa ini.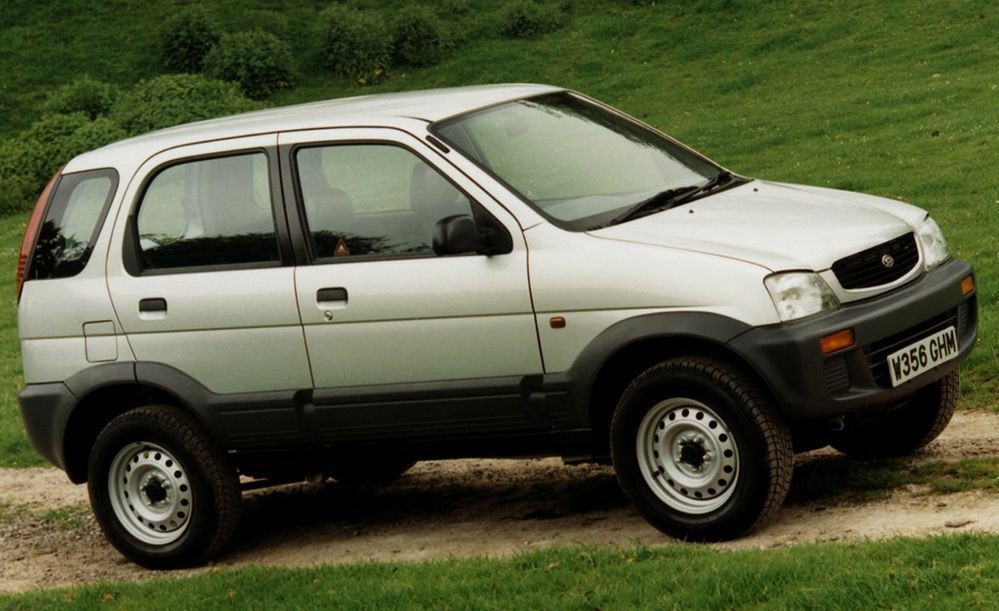 Tidak dilupakan, Perodua masih lagi memperbaharui tempoh hak cipta nama Kembara dan Nautica setelah lebih 20 tahun! Memandangkan dua nama ini merupakan nama paling lama berbanding Ativa dan Axeda, adakah Perodua akan menggunakan kembali nama ini?
Siapa yang tak kenal Perodua Kembara kan? Kereta Perodua pacuan empat roda yang berasakan Daihatsu Terios ini agak popular dalam kalangan rakyat Malaysia satu ketika dahulu. Namun model ini telah dihentikan pengeluarannya pada tahun 2008 dan digantikan dengan Perodua Nautica, juga berdasarkan model Daihatsu Terios yang terbaru.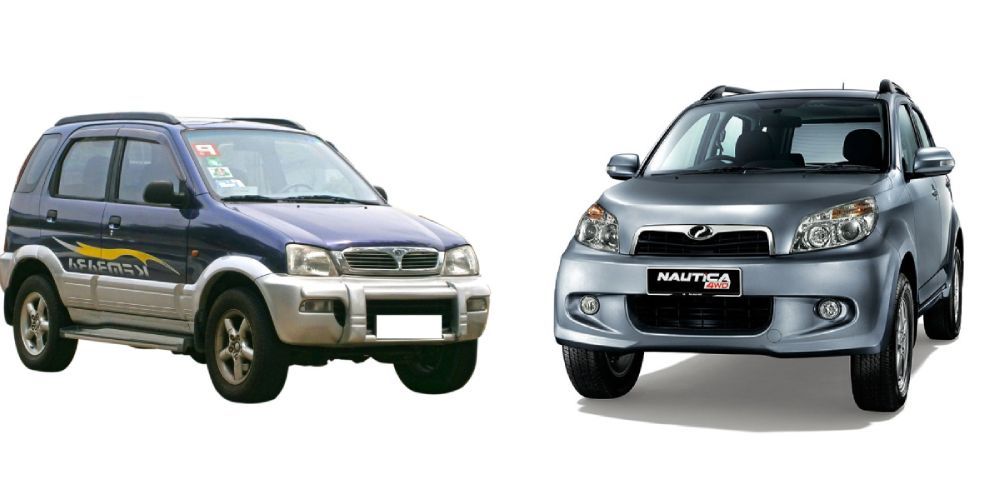 Walau bagaimanapun, Perodua Nautica yang dikeluarkan pada tahun 2008 ini kurang mendapat sambutan ekoran harga yang agak mahal pada ketika itu. Mana taknya, harganya bermula daripada RM89,000 ketika dilancarkan menjadikannya sebagai kereta termahal Perodua ketika itu. Jika dilihat kembali sejarah lama ini, mungkin Kembara atau Nautica akan buat kemunculan semula pada bulan Mac ini dengan harga yang lebih berpatutan?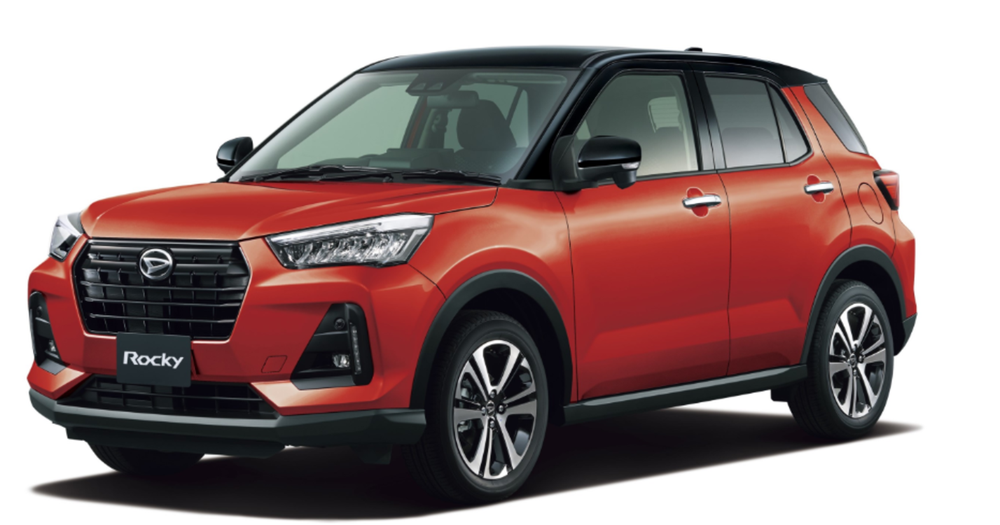 Masih tiada kenyataan rasmi daripada pihak Perodua berkenaan nama ini. Difahamkan, Perodua D55L ini telah pun memasuki fasa pengeluaran pada awal bulan ini. Perodua D55L ini juga telah menjalani segala latihan dan ujian jalan raya, jadi yang tinggal pada masa ini hanyalah tarikh nak lancar sahaja!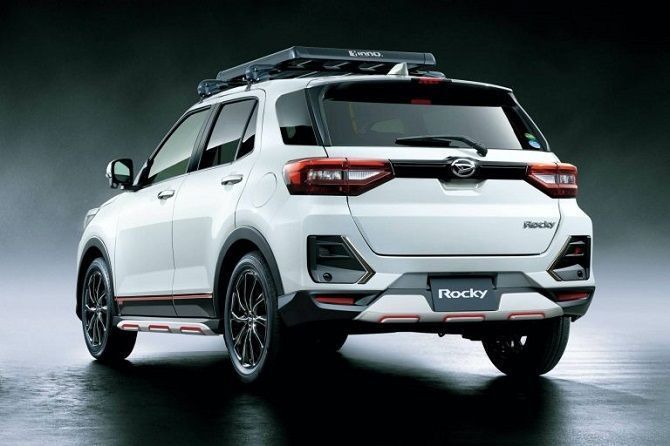 Oleh kerana masih tiada kenyataan rasmi mengenai nama terbaru Perodua D55L ini, kemungkinan nama yang akan dipilih ialah Ativa, Axeda, Kembara atau Nautica. Antara empat nama ini, mana satu yang menjadi pilihan anda? Kongsikan dengan kami!
For more latest car news, reviews, car buying guides and videos visit us at Carlist.my Auto News.
Check out all the best new & used car deals in Malaysia at Carlist.my.
Sell your car fast with the best offer? Visit us at CarlistBid.my.
---
---
---
---
Comments