How The Perodua Smart Build Has Made The Perodua Ativa (D55L) The Rakyat's Cheapest SUV
Insights The term kereta rakyat seems to get thrown around pretty often these days. There used to be a time when powered windows were reserved only for premium "continental" cars – but with the most recent bunch of our own homegrown superstars – such as the Perodua Myvi and Proton X50 – is proof that premium features need not have a premium price tag.
---
For just over RM50k, Myvi customers now have access to active safety features such as Autonomous Emergency Braking (AEB), 6-airbags and LED headlamps, and for just over RM100k, X50 customers enjoy full SAE Level 2 autonomous capability, and not to mention a healthy dollop of performance – read 177PS and 265Nm of torque.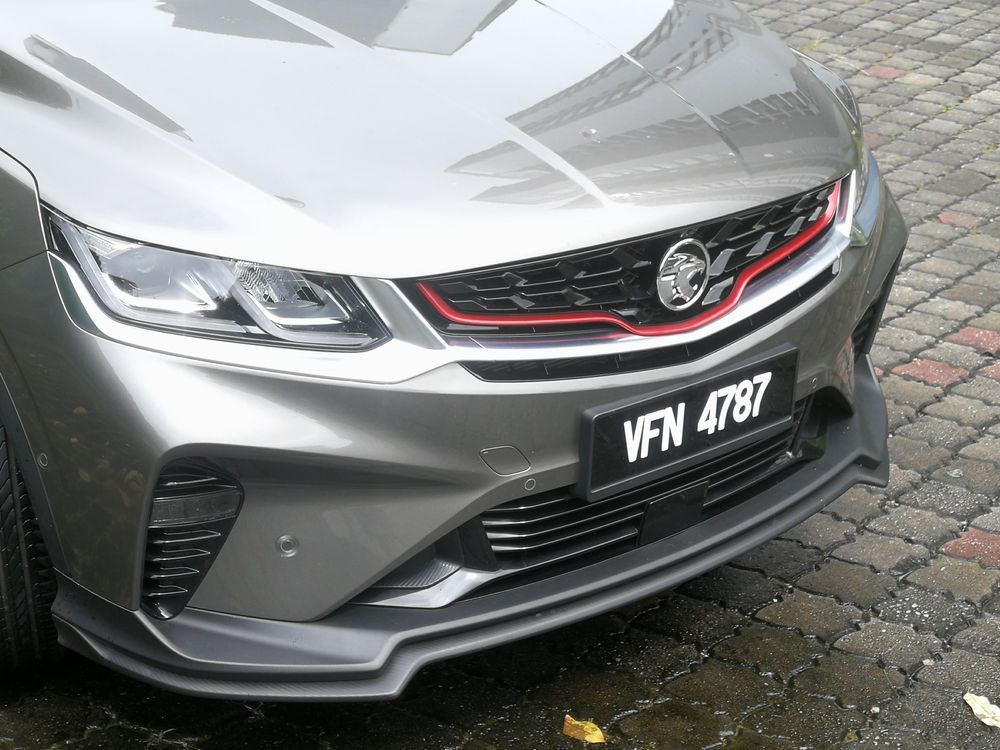 Appealing to a cost-conscious buyer base
Note, however, that until recently (2017 to be exact) local automotive policies and the ASEAN NCAP ratings did not require AEB as a pre-requisite for a 5-Star rating. That, however, didn't stop Perodua from very early on, developing and introducing its Advanced Safety Assist (ASA) safety suite in the third-generation Myvi; simply because it would appeal better to its prospective customers.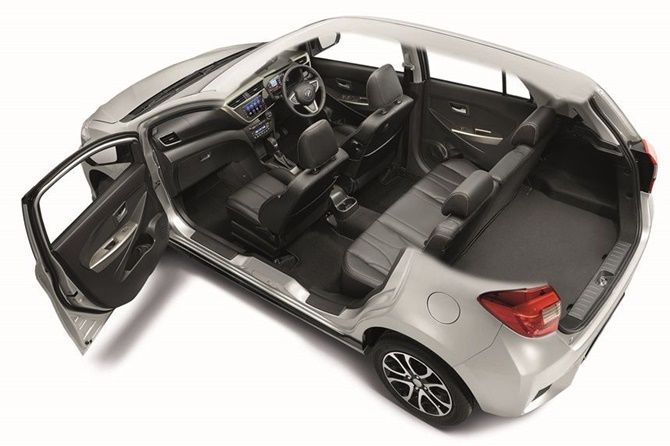 One could argue, that the Myvi would have sold in great numbers either way, with or without the additional safety and technology features. Nevertheless, in our market of finicky and cost-conscious buyers, Perodua understands better than most, that offering the best overall value, is what sells cars.
And Malaysian buyers want features to brag about!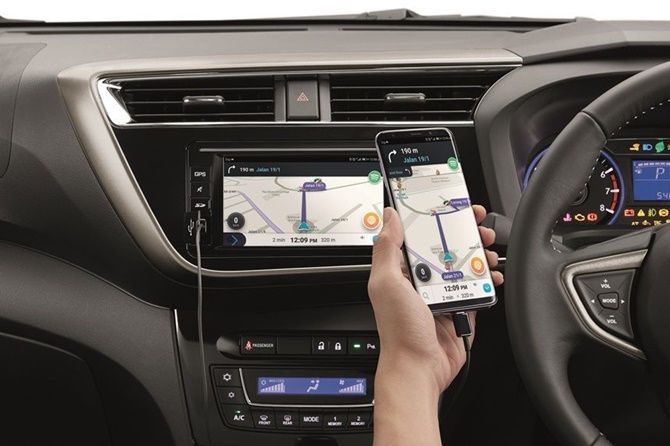 Both our local carmakers have been, for years, locked in a tight battle to be the first to market with up-to-date safety and equipment features, and they do it by taking advantage of the many benefits of their localised footprint to keep prices low.
Hence, Malaysian-born cars for Malaysians, with features, rivalling big-name brands, and prices halved or even less i.e.: harga mesra rakyat.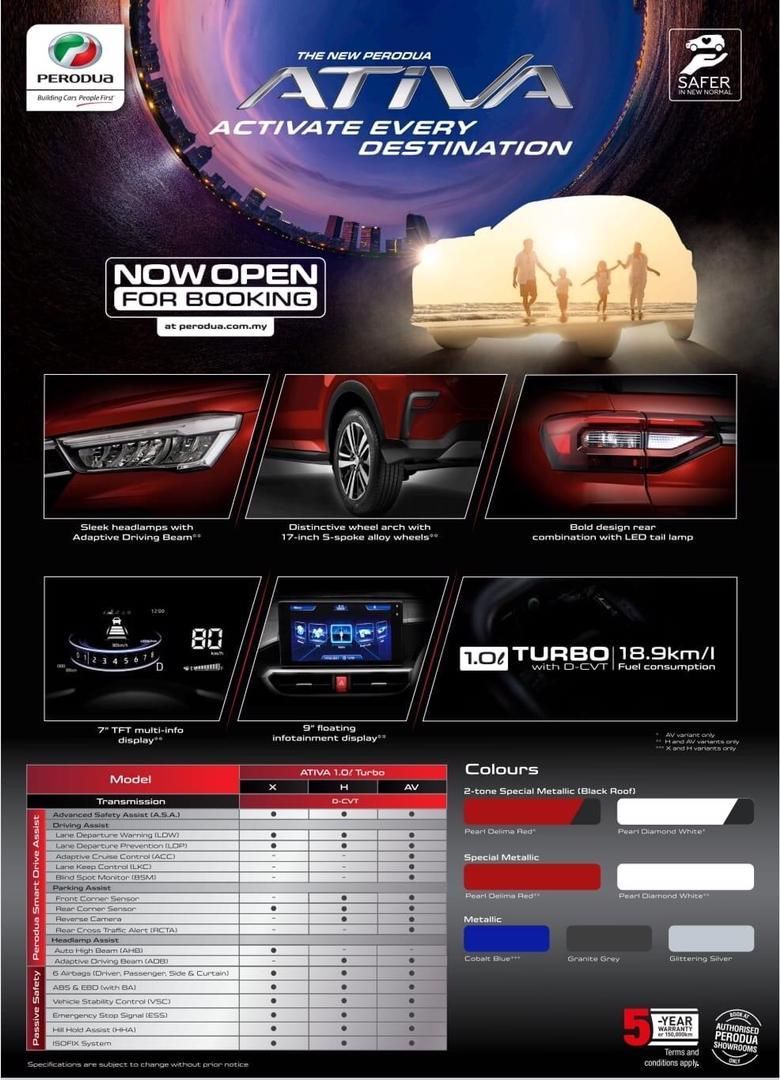 Now the Ativa will take this even further…
In many ways, the Ativa rekindles the spirit of the original Kembara, which at the time allowed a younger, working generation of buyers to get into a higher-riding SUV model for not much more than a passenger sedan, and others the access to 4WD technology to tackle challenging terrains (especially in Sabah and Sarawak), be it for work or personal travel.
With the Ativa, Perodua will offer more features to Malaysian customers than ever before. A B-Segment SUV with Perodua's latest ASA 3.0 safety suite – which includes AEB, Lane Keep Assist, Adaptive Cruise Control, and also Rear Cross Traffic Alert for just over RM70k! Needless to say, many in the automotive sector, including Perodua's fiercest rival will be wondering how they have managed their production and development costs so well to offer such features at unparalleled prices. We can safely confirm that the Ativa is going to be the talk of the town for a while after test-driving it.
A good restaurant is only as good as the kitchen that puts the food out
So how has Perodua done it? Well, much of it has to do with reducing the costs to design, develop, test, and produce the vehicle.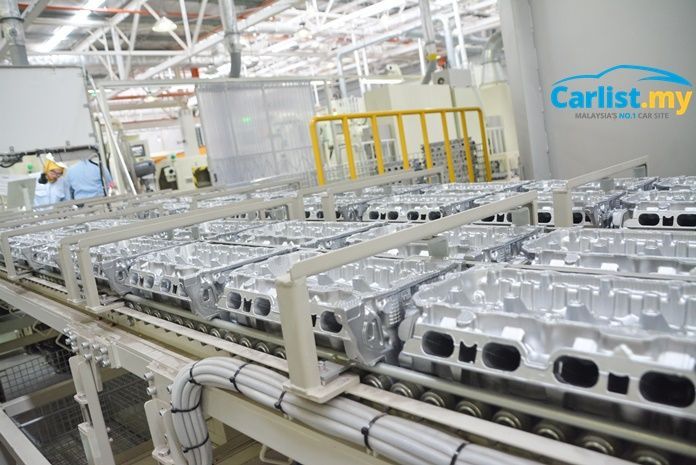 To oversimplify the subject, the business of selling cars requires that the cost to make the car (plus profits), divided by the number of cars that are sold will equate to the selling price of the car. The maths is true regardless if you are Perodua or BMW. Therefore, lower the costs to make the car, and sell more cars - then you can sell for cheaper.
Of course, to do that, the company would need to lower the costs across its entire ecosystem – from development to its parts suppliers, factory costs, to its logistics and supply chain, dealers, and everyone in between. To equate it to gastronomy: a restaurant will only serve good steaks if all the ingredients that go into the steak i.e.: the meat, the spices, and the kitchen that prepares it, is just as good.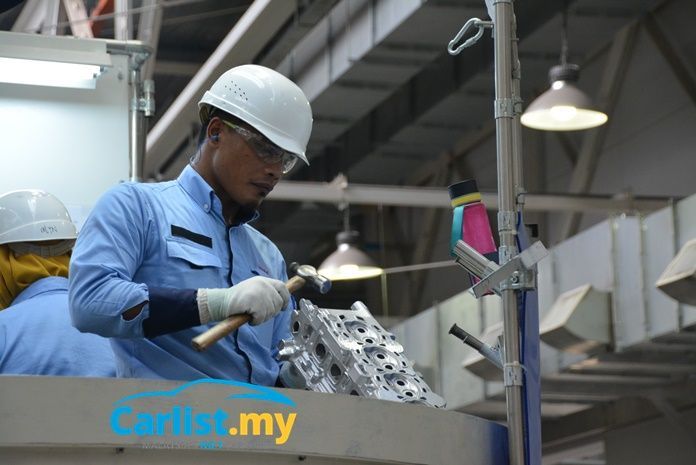 The Perodua Smart Build plan
In a recent press statement, that perhaps went slightly unnoticed – was the company's new Perodua Smart Build (PSB) concept. PSB highlights the company's blueprint and action plan moving forward, which not only covers the company's immediate operations but the entire ecosystems of its vendors and technology partners – and sheds some light on how they have managed to control their costs so effectively.
Here are the main takeaways:
PSB includes nearly the entire Malaysian automotive supplier and dealer ecosystem.
PSB is an evolution of what Perodua and the Malaysian automotive industry were originally set up to do: to create a sustainable and robust automotive ecosystem.
The new PSB is the third generation of Perodua's transformation plan.
The first transformation plan (in 2011) laid the groundwork for Perodua's Energy-Efficient Vehicle (EEV) ecosystem, stop defect outflow, and improve quality.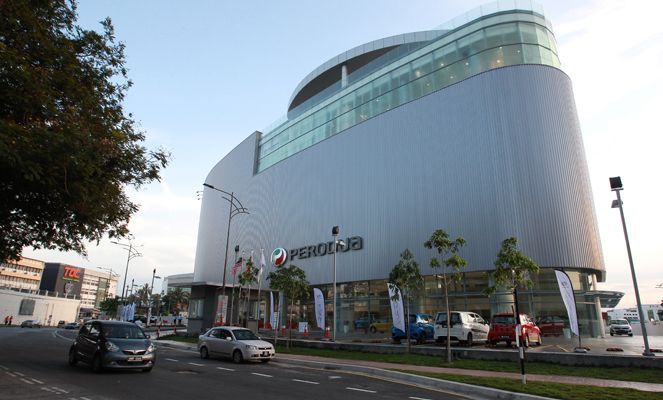 Transformation 2.0 was focused on customer satisfaction, organisational development and the fostering of unity across Perodua's operations.
Transformation 3.0', Perodua is working together with its business partners to rationalise the gap in quality, cost, and delivery within the automotive ecosystem and get the industry to be "in the right size".
Perodua is also working with all its partners to see where existing expertise can be utilised beyond Malaysia.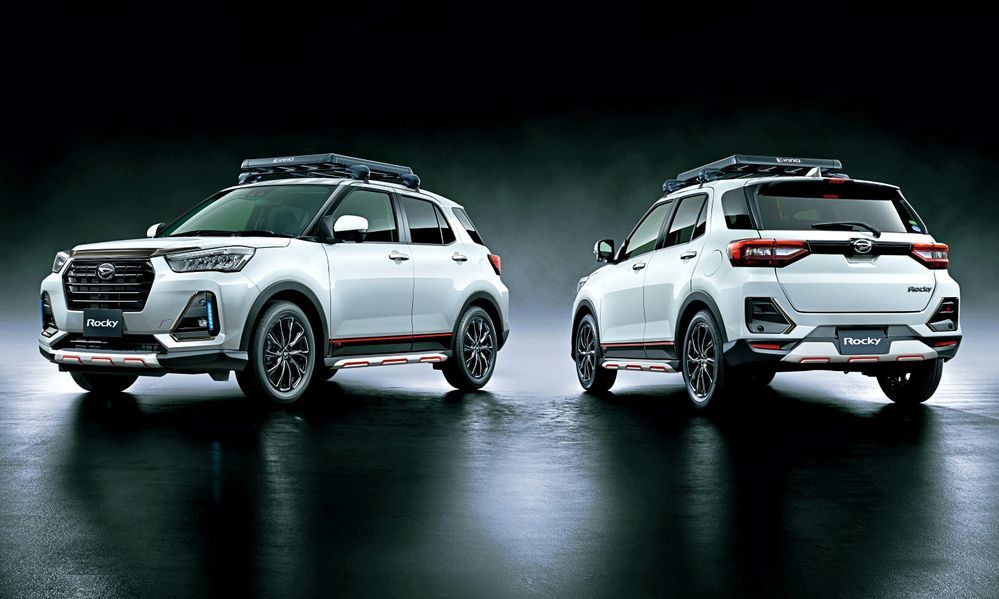 Perodua staff are now working to design Daihatsu models in Japan as part of Perodua's effort to export local expertise abroad.
Perodua will continue to leverage its close partnership with Daihatsu to realise PSB's objectives.
Perodua Smart Build is full product development by Perodua and its suppliers, to strengthen the working culture and work mindset.
Through PSB, a number of Malaysian suppliers are already part of Daihatsu's global supply chain.
How does PSB help keep costs down…
PR-speak aside, if we cycle through the first seven milestones – we can see how Perodua have incrementally improved its products and operations to end up with cars that all Malaysians know and love.
These milestones also highlight the company's flexibility and ingenuity to move the company holistically and incrementally in the direction that is best suited to take advantage of national automotive policies, regulations, while maximising its local and international partnerships to improve quality and reduce costs.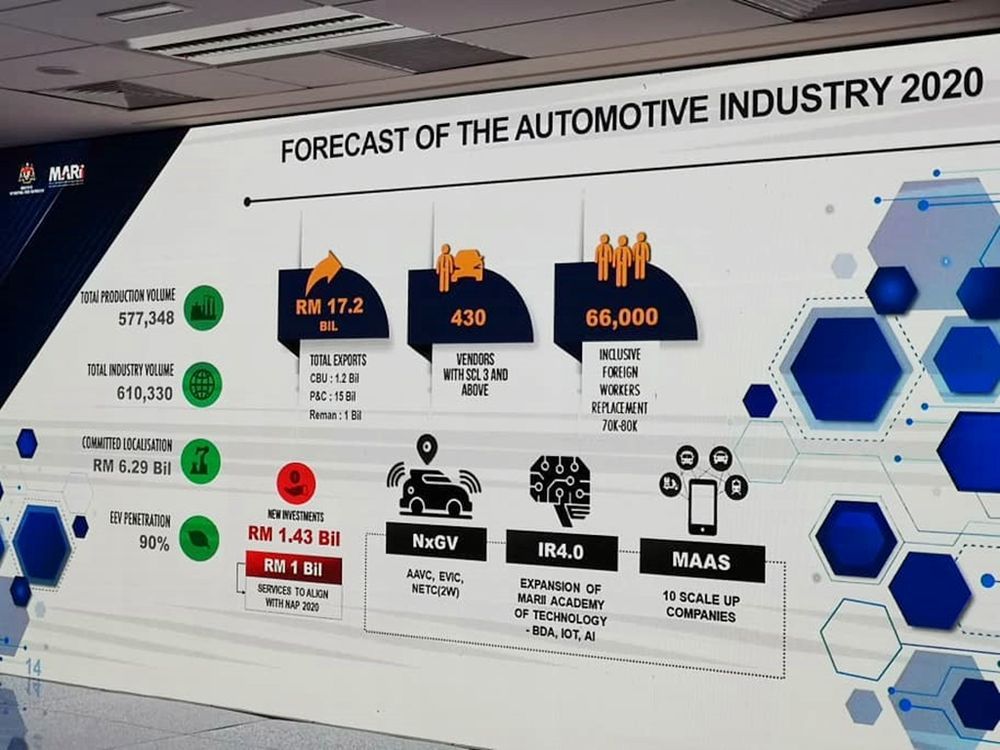 The latter five objectives, however, sheds some light on how Perodua has managed to lower the costs of developing and producing the (D55L) Ativa. First off, because Perodua and Daihatsu work very closely now, their engineers are actively involved with the design and development of their products right across Japan and Malaysia. This has allowed more precise and time effective development as engineers design features and components from the outset to appeal to Malaysian buyers, and not have to re-engineer parts of the car later on – this saves money and time.
Development costs are also thus shared by Perodua and Daihatsu, and this is a testament to the trust Daihatsu has in Perodua and its engineers. Exactly how much of the development costs were borne by Perodua in the development of the DNGA and Ativa is unknown.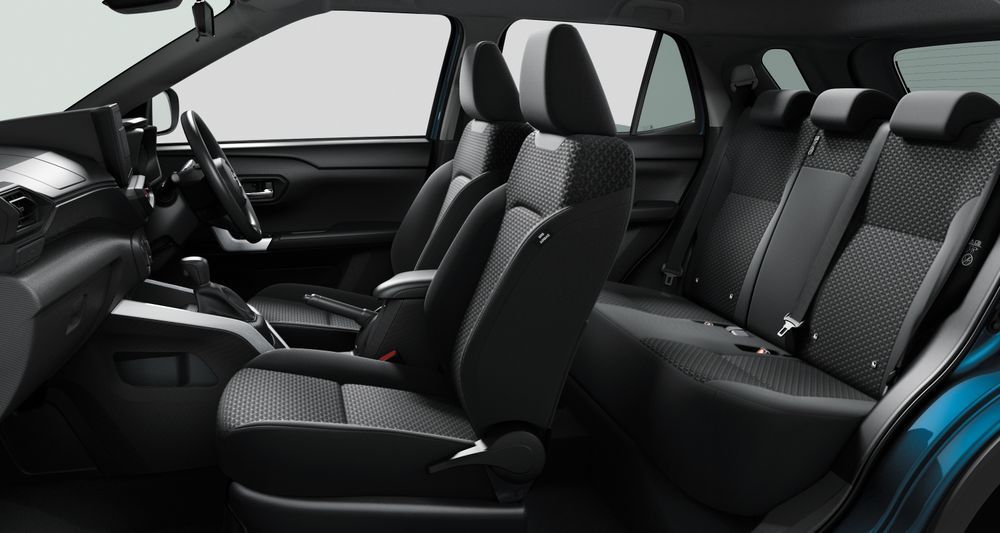 However, following the media preview of the new model yesterday, Perodua CEO Dato' Zainal Abidin added that besides the overarching value of just developing the platform and car, the sizeable development costs borne by Perodua adds the additional value of enriching both its engineering and vendor competencies at the same time. In line with the PSB's objectives.
And finally, by improving its vendors, supply chain, and supplier competencies in line with the development of new the new vehicle – Perodua is able to accelerate the localisation of parts, reduce defect outflow, and optimise vehicle production – thereby speeding up its go-to-market strategy, again saving cost and time.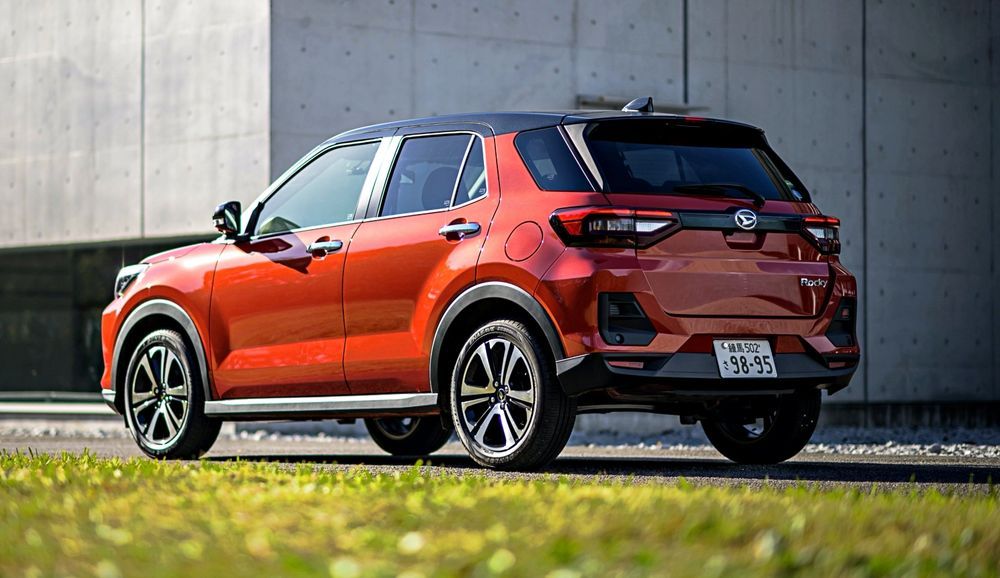 These and many other factors have contributed to the Ativa's amazing features and technologies and that all-important harga mesra rakyat pricetag.
For more latest car news, reviews, car buying guides and videos visit us at Carlist.my Auto News.
Check out all the best new & used car deals in Malaysia at Carlist.my.
Sell your car fast with the best offer? Visit us at CarlistBid.my.
---
---
---
---
Comments