2020 Mazda 3 2.0 Liftback - Both Beauty and Beast
Insights The 2020 Mazda 3 2.0 Liftback High Plus - yes Mazda could definitely name their variants better but in the Mazda 3 2.0 Liftback they have in their arsenal their own 'Jinx', an absolute stunner on the outside but a beast inside!
---
Reminiscent of how Halle Berry sashays out of the water all glistening under the sun, the Mazda 3 Liftback has that same 'Damn son' factor going for it. Everywhere I parked her, there were admiring glances shot her way and the 'nod' my way.
I'm seriously thinking of getting one, and here's why:
1. It's for ugly people to feel beautiful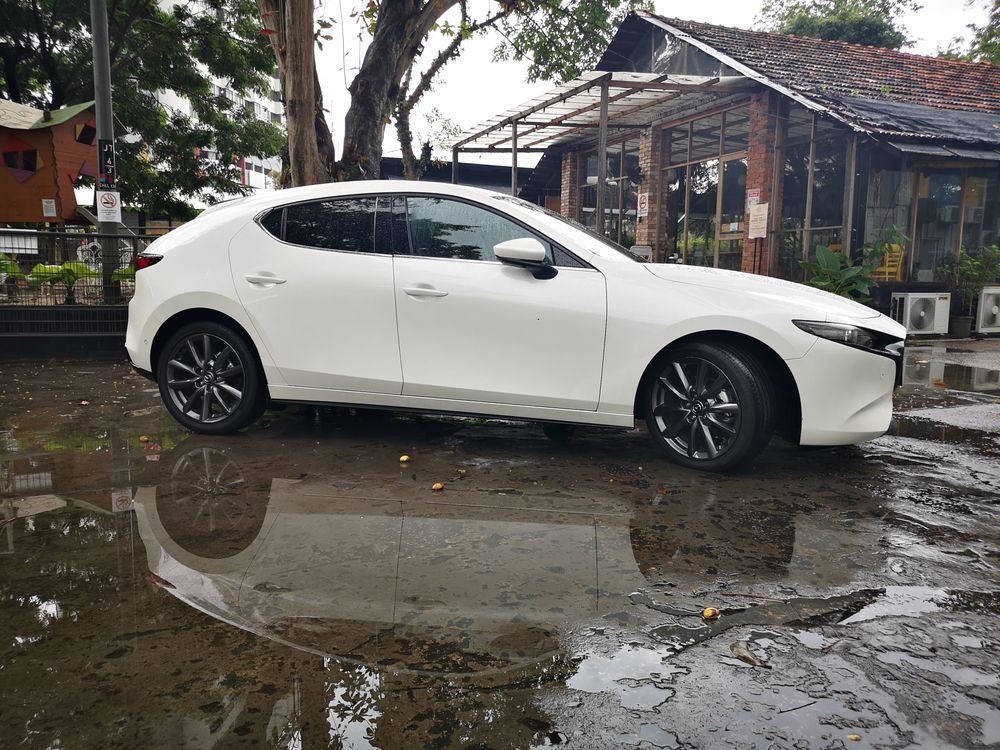 Regardless of how physically unattractive you may look, drive up in a Mazda 3 Liftback (pick the Soul Red or Snowflake White Pearl), you'll immediately jump a notch or two up the ladder of good looks. The Liftback is sooo good looking that some of its DNA can't help but rub off on you. Every time I got out of the car, I felt a little more handsome.
2. It wails like a banshee - especially in Sports mode!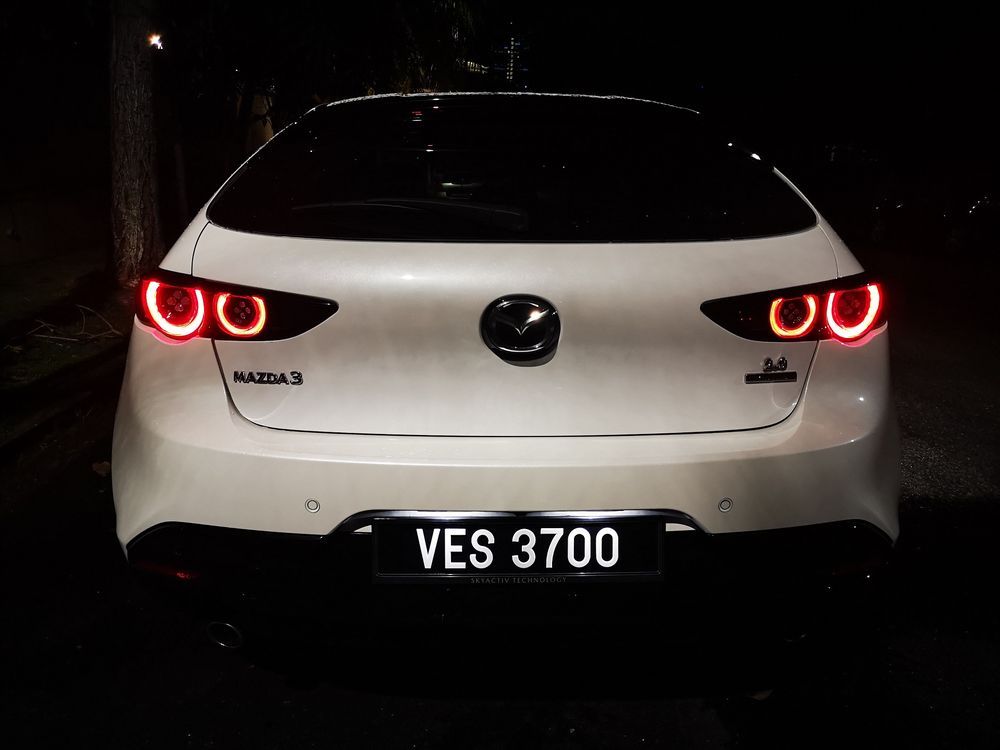 On the way back from Penang, passing through the Menora Tunnel, I turned down the volume from the radio, lowered the window, put the car in Sports mode, and floored the throttle. It was ear-gasmic, it was bassy, it was eager, it was stupid-smile-on-my-face-time!
3. It's handling makes you feel alive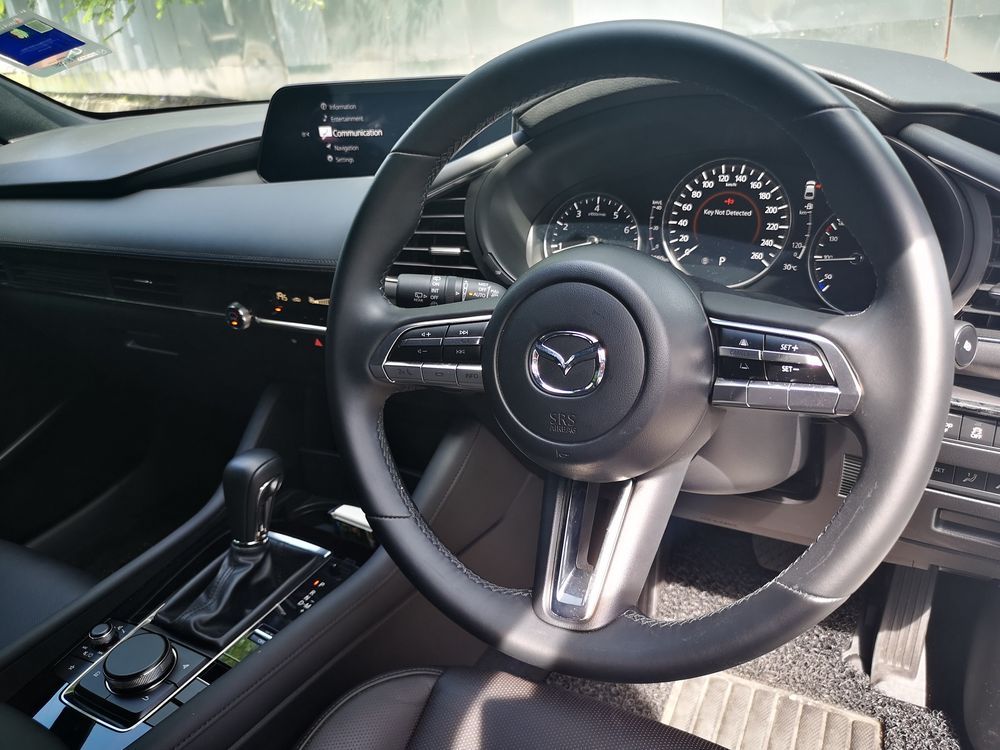 So what I mean above is that the Mazda 3 Liftback isn't as surely planted as the Mazda 6 2.5. I was a lot more assured in the 6 due to its longer wheelbase and relative weight. The 3 had a bit of a twitchy backside (at speeds of about 150 km/h) but therein also lies the exhilaration of it. It's a smaller car, its responses are more heightened, its steering response is tighter. It needs you involved, it wants your focus, it wants you to pick your line correctly with minimal adjustment through that sweeping corner. It wants you turned on and alive to make the most of the drive.
4. It's sound system is BOSS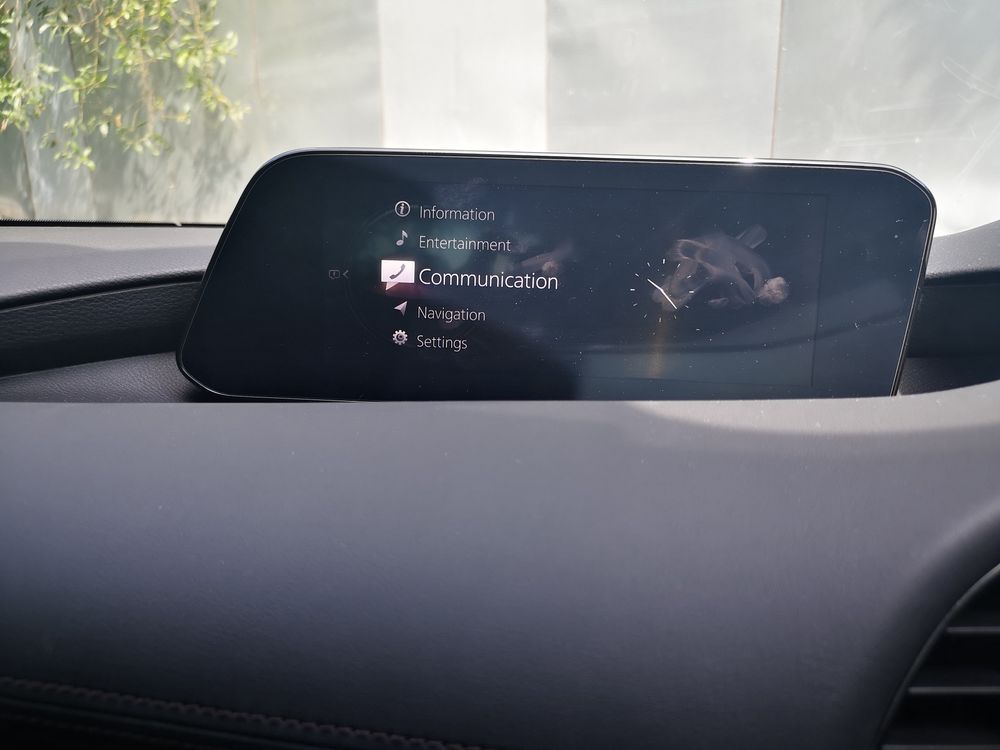 The Mazda Harmonic Acoustics sound system in the Mazda 3 gives you a rich and immersive experience cocooned in its cockpit. I don't know about you but I at times like sitting in my car, turning up the volume, and just jiving to the beats. As I sat in the Mazda 3 one night playing tribute to Eddie Van Halen with Jump, Panama, and Runnin' with the Devil I was immersed with the sound coming out of the 8 speakers all around the car, even played obscenely loud. There was no distortion, no crackle, just plain unadulterated Van Halen. Rest in Power, Eddie.
The acoustics also come into play at high speeds, the tyre roar is definitely noticeable but I like my music loud so this is not a bother to me.
5. It wants to go and go fast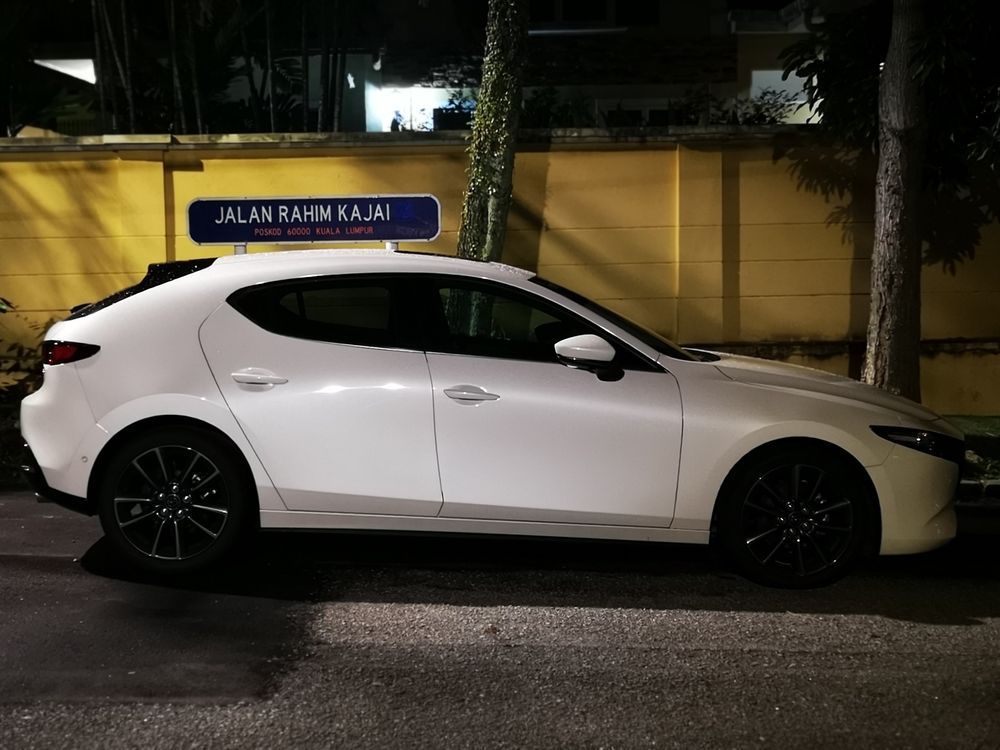 The Mazda 3 2.0 Liftback will pick-up from anywhere on the rev-range. That Skyactiv-G 2.0 High Plus should win an award for most rev-happy engine. It doesn't like dawdling, it wants to run free and I was more than happy to oblige! 162hp and 213Nm of torque is plenty fun if you know how to use it. The 6-speed transmission was smooth and precise. I didn't feel the need to try the paddle shifters. I did however briefly but I'm not sure paddle shifters are for me.
6. It's Sports Mode is mental!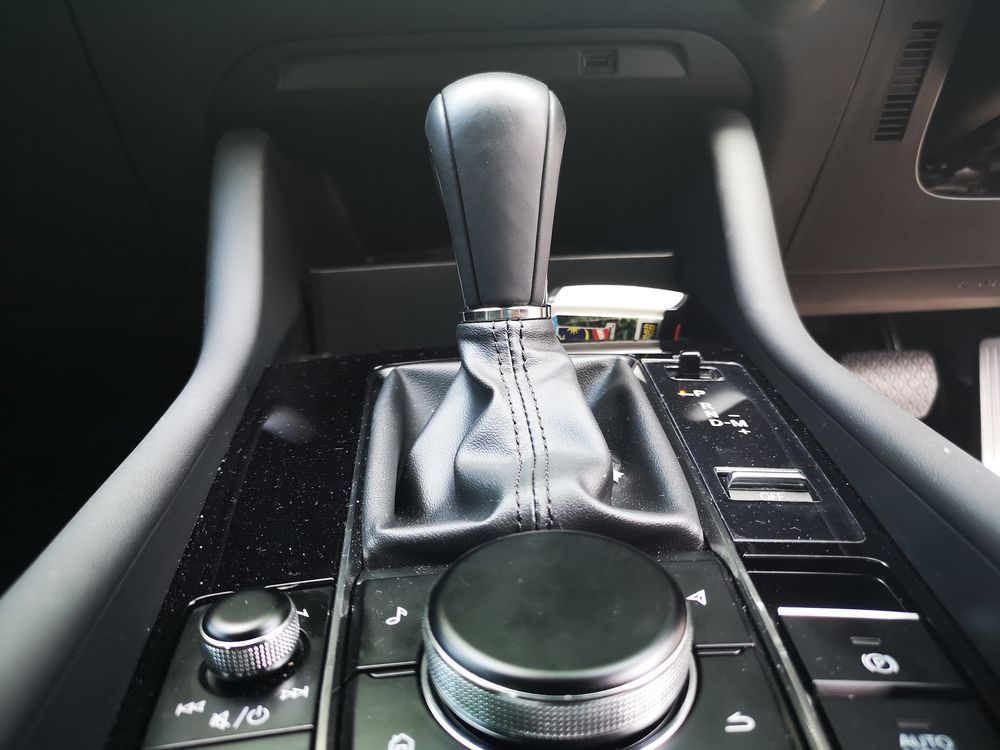 Put the car in Sports mode, step on the paddle and wait for that s***-eating grin to be plastered on your face.
You see what Sports Mode does is that it holds a particular gear longer giving you better acceleration plus it sharpens the throttle response all of which you feel in this Mazda 3. It's a proper Sports Mode!
It shouldn't feel this powerful, especially given its top-line numbers, but it does. It's just so bloody addictive. You're burning more fuel in Sports Mode sure but I didn't care! You can't put a monetary value on fun like this!
But...
Now if you've made it all the way here and if you think the Mazda 3 Liftback is god's gift to the automotive world, it's not!
Mazda needs to sort out the centre armrest, especially for men with gangly arms like me, I could never find a comfortable spot for my left hand to rest on. The sloping roof of the rear means that it's hard to fit taller passengers in the back. Its recessed front seat means that you have to drop back a fair bit before hitting cushion but are they dealbreakers? No, not to me. I've become quite enamored by the Mazda 3 Liftback that I'm checking Carlist.my for options.
Go try the Mazda 3 in Liftback form. If nothing else, it will at least leave you feeling more beautiful.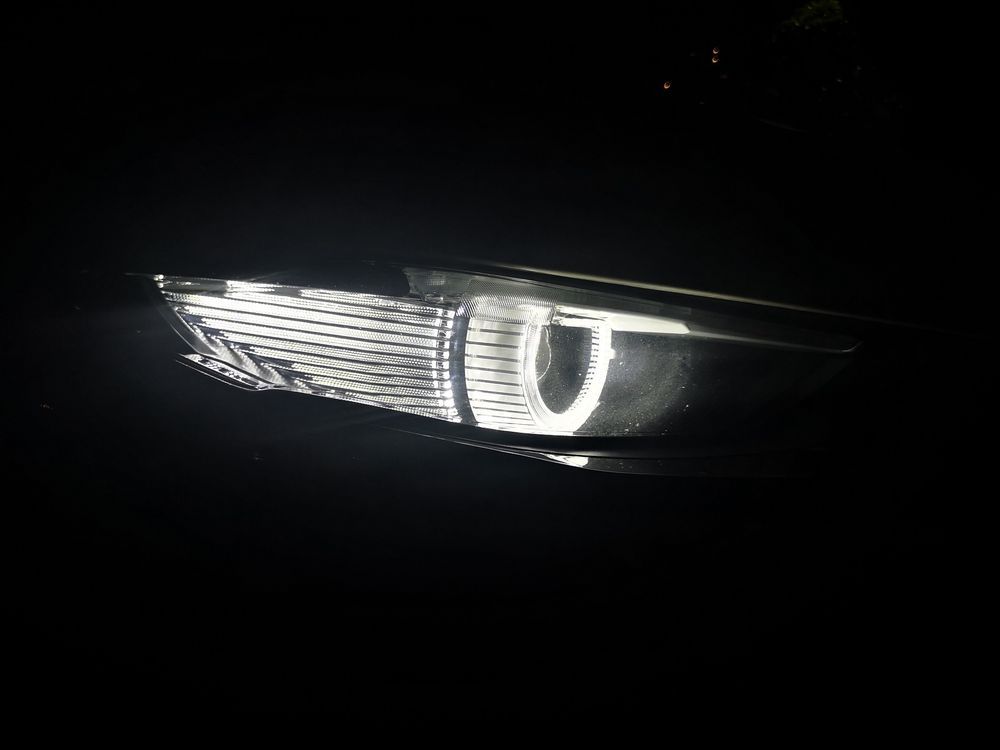 PS: I turned off the Lane Keep Assist System and the Lane Departure Warning System after Tapah on the way up to Penang. I decided to give it a try but found it distracting instead of helpful.
---
---
---
---
Comments