The Street Racing Battle Intensifies - Vios Challenge Heads To Johor
Auto News The exciting Vios Challenge heads to Johor as the season enters its second half with many battles brewing in the championship. With plenty of points still up for grabs and no runaway leader in sight, the challenge is going to be epic when the flag drops on 19th and 20th January 2018 at the new urban township circuit provided by venue partner Medini City, Iskandar Puteri.
By nature of its street racing format where each circuit layout is completely new to every driver and the fact that each Toyota Vios Challenge racing car is built equal, drivers have only their skills and derring-do to depend on as they try to outpace their fellow competitors. This formula has been an overwhelming success as witnessed in two opening rounds held in Batu Kawan and MAEPS Serdang where there were plenty of heart-stopping moments and nail-biting finishes.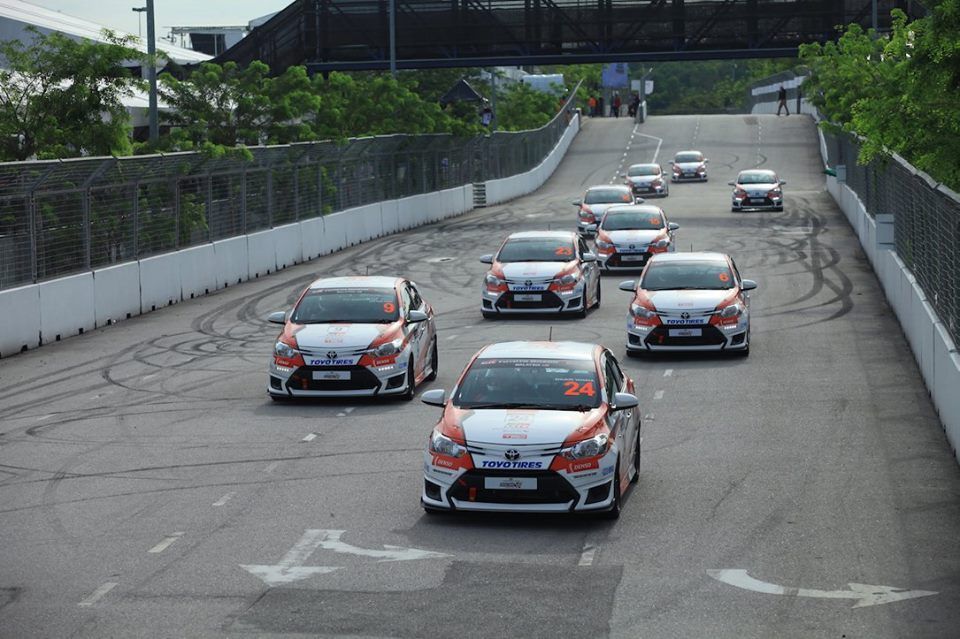 "When we created the Vios Challenge, we expected to develop the level of competition gradually but as we've witnessed from the very first race in Batu Kawan, spectators and drivers have been treated to a very high level of competition in all the three classes of the Vios Challenge. It has been spectacular to say the least and it is a must-attend for every motor racing fan who wants to watch high quality motor racing," said President of UMW Toyota Motor, Mr. Ravindran K.
Promotional Class
Beatboxer Shawn Lee displayed dominating performances at Batu Kawan with clean sweep of both heat wins. Results at MAEPS Serdang was a mixed bag for him, winning Heat 1 but a rare mistake in Heat 2 saw him spin out on the opening lap, finishing sixth after a great recovery drive. Shukri Yahaya who was well-placed to capitalize, pounced on the opportunity to seize a popular victory.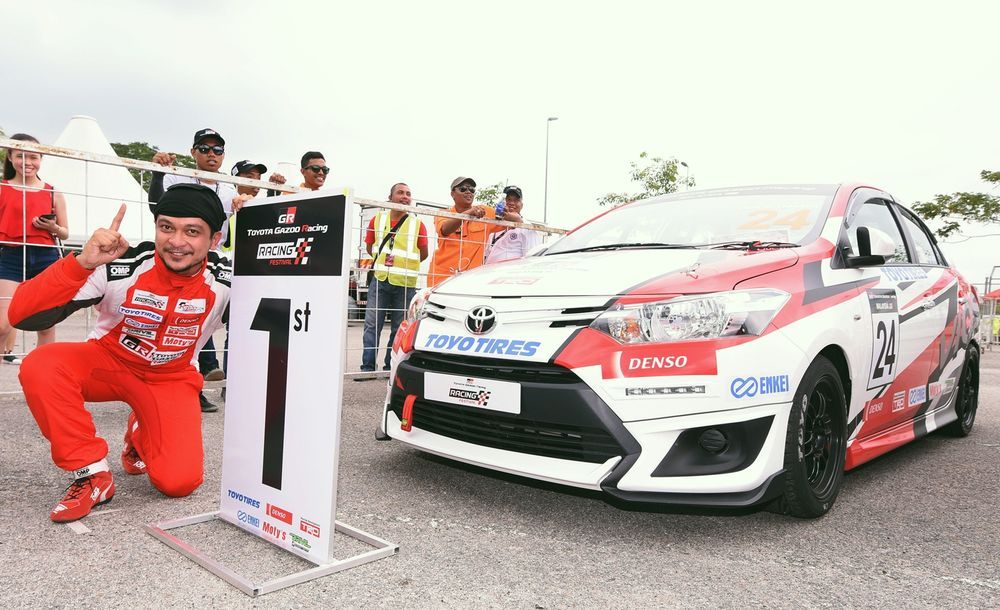 The brilliant win moved Shukri just five championship points behind Shawn Lee. Heartthrob Danny Koo is third in the standings, a mere 14 points adrift.
Championship leader – Shawn Lee : 70 points
2nd - Shukri Yahaya : 65 points
3rd - Danny Koo : 51 points
4th - Diana Danielle : 30 points
5th - Akio Takeyama : 28 points
6th - Fattah Amin : 20 points
7th - Venice Min : 13 points
8th - Masaaki Murata : 12 points
9th - Geraldine Gan : 11 points
10th - Janna Nick : 10 points
All these drivers have the mathematical chance to win the championship as does Diana Danielle, the first lady to stand on the Vios Challenge podium who is poised in 4th position.
Sporting Class
In the Sporting Class, with the largest grid of 19 racers, MAEPS Serdang saw new faces on the top step of the podium for both the heats. Newcomer Brendan Anthony enjoyed a dream debut by putting his Dream Chaser car on pole and taking it to its maiden win. In the second heat, it was Patrick Tam of Team Nanoplus who turned the tables on the youngster by taking his first win in the series.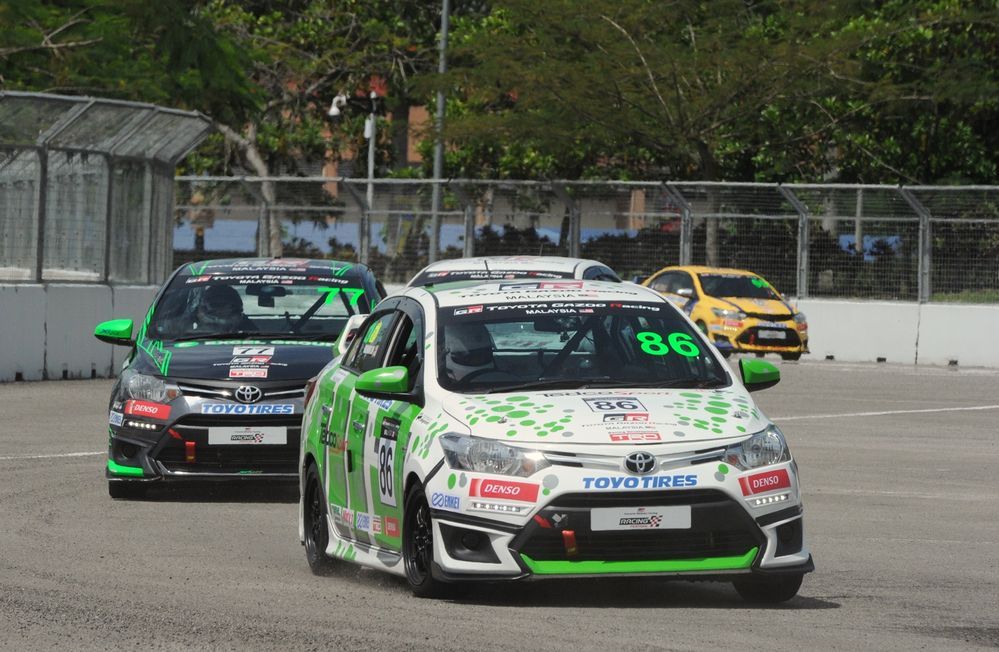 Even without a win yet, Brendon Lim of Tedco Racing now leads the class with 57 points and holds a ten-point advantage over Ken Foo (2 heat wins) who struggled to find pace in Serdang with Patrick Tam (1 win) just a point behind. Kenneth Koh, Brendan Anthony (1 win) and Jackson Tan all within striking distance to top the standings should any of the front runners falter. Could Medini City be the venue that Brendon Lim takes his first victory after being bridesmaid in the first four heats?
Championship leader – Brendon Lim : 57 points
2nd - Ken Foo : 47 points
3rd - Patrick Tam : 46 points
4th - Kenneth Koh : 39 points
5th - Brendan Paul Anthony : 34 points
Super Sporting Class
In the premier Super Sporting Class, the field is even tighter with seven drivers separated by a 16-point gap. Tengku Djan (2 wins) of Team Nanoplus still enjoys the lead in the championship despite claiming just nine points from the Serdang race due to a mechanical penalty and retirement in Heat 2 resulting from contact.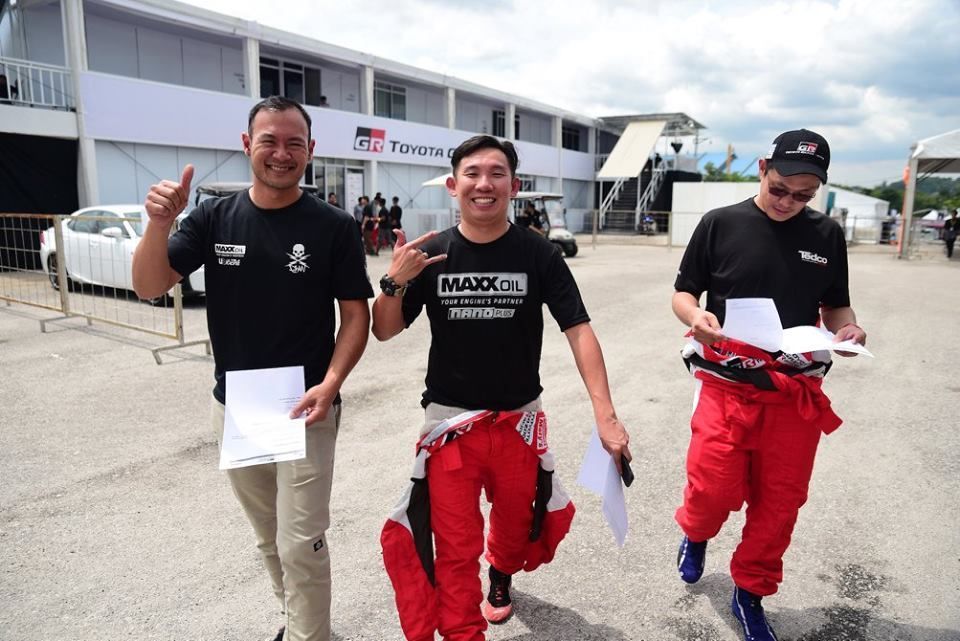 Ser Meng Hui of Team MMCS Sport Racing Team won Heat 1 at MAEPS Serdang, taking advantage of the first corner chaos which took out pole position man Mark Darwin as well as Akina Teo. Ser lies 2nd in the championship, just 8 points behind Tengku Djan. Mitchell Cheah of Dream Chaser lifts himself to third the championship standing with his maiden win at MAEPS' Heat 2, after soaking up tremendous pressure from Tengku Djan for half the race duration.
William Ho, Mark Darwin, Shafiq Ali and Boy Wong all have a mathematical chance of dethroning the Prince of Drift particularly on the faster and wider layout in Medini City circuit.
Chamipionship leader – Tengku Djan : 52 points
2nd - Ser Meng Hui : 44 points
3rd - Mitchell Cheah : 42 points
4th - William Ho : 39 points
5th - Mark Darwin : 37 points
As rain is again expected, the conditions will remain tricky and challenging and promises to bring even more excitement to the event. As always, entrance to the Toyota GAZOO Racing (TGR) Racing Festival remains free and activities begin from 9:00 am daily stretching till 6:30pm on both 19th and 20th January.
For the latest schedules, venue information and everything about the Vios Challenge, visit the homepage Toyota GAZOO Racing Malaysia, like the Facebook page or follow the Instagram page.
---
---
---
---
Comments