Vios Challenge Celebrities Promote Safety Among Youth
Auto News Celebrity race drivers participating in the upcoming Vios Challenge - Diana Danielle, Danny Koo, Venice Min, Geraldine Gan and Shawn Lee, together with UMW Toyota Motor recently held the 'Road Smart & Road Fit' tour in Penang in an effort to promote the Gazoo Racing Festival and also road safety among the younger generation.
The celebrities visited KDU Penang University College where they reminded students to always use their seat belts and to be fully focused on their driving and not be distracted by their mobile devices.
According to the President of UMW Toyota Motor Ravindran Kurusamy, Toyota hopes to impart the knowledge of the Vios Challenge celebrities who have a big fan following among young Malaysians, through the Road Smart & Road Fit Tour.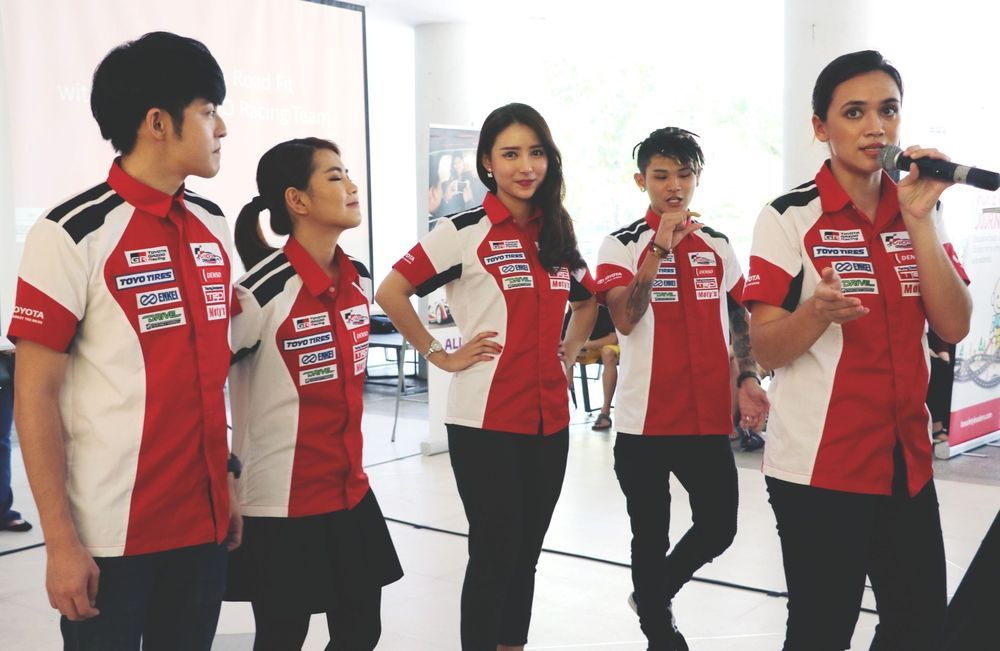 "Young drivers remain impressionable and can be inspired to become responsible and safety-conscious road users. Through these talks, we hope that they will develop a safety-first attitude every time they start the engine," said Ravindran.
Students from KDU will also be participating in the Toyota Gazoo Racing (TGR) Racing Festival in Batu Kawan with their stage performances.
It is said that the Festival will feature a myriad of activities throughout the weekend and promises to be a starry event with celebrity appearances including the eight racers who will be competing for the first time, and special guests from Media Prima's 'Drama Sangat' bus tour.
The Toyota Gazoo Racing Festival will take place in Batu Kawan, Penang on 12 and 13 August 2017. Entrance is free.
---
---
---
---
Comments