2015 Mazda 2: You've Met The Car, Now Meet Its Competition
Buying Guides At long last, the Mazda 2 Skyactiv has made its way onto our shores. With a price tag of RM 87,956 and an impressive spec sheet to back it up, the new Skyactiv entry from Mazda does appear to be a good choice for those looking to buy a B-segment hatchback. And for those who want a B-segment sedan, the Mazda 2 is available in that bodystyle as well.
However, the B-segment market is a highly contested arena and the Mazda 2 enters the market facing off against several competitors. We picked the worthy ones here and here's how they stack up according to the two body styles introduced by Bermaz Motor.
Bear in mind, however, that this isn't a flat-out drive comparison, but more of a list of other cars you should be looking at if you're in the market for either a B-segment hatch or sedan. What conclusions we have been able to draw come purely from what's on paper for each of these cars, and some experience of having driven a few of these cars individually.
2015 Mazda 2 Skyactiv Hatchback against the…
2014 Ford Fiesta 1.5L Sport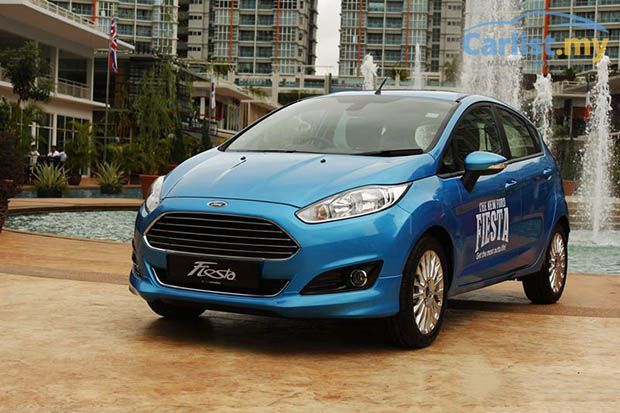 Priced at RM 87,001, the Fiesta had undergone a slight refresh in 2014 but still remains one of the sportiest hatchbacks money can buy. To go along with its reputation is a 1.5-litre four-cylinder Ti-VCT engine producing lesser horsepower than the Mazda 2 (112 hp vs 114 hp), but more torque (170 Nm vs 148 Nm). If more power is what you need, a 1.0-litre EcoBoost model is available as well but you'll have to pony up more than an extra RM 9,000 for it.
On the downside, the Ford Fiesta isn't as 'well specified' for features and equipment as the Mazda 2, especially when you consider that the Mazda comes standard fit with an MZD Connect infotainment unit, a Head-Up Display system, and so much more.
2014 Honda Jazz 1.5L i-VTEC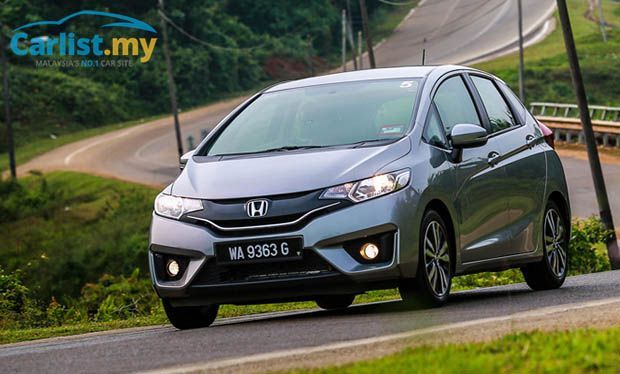 Up next is the Honda Jazz which is by far one of the most 'practical' cars you can find today. Two words: 'ULTRA,' 'Seats.' As you can see in our gallery here, the Jazz has an impressive cargo carrying capacity for a vehicle its size. On the road, the Jazz's handling is another one of its advantages with a well-sorted chassis, making high speed cruising a casual affair.
If, however, you prefer a car that was built for performance, rather practicality, then look no further than the Mazda 2. Likewise, if you demand for more space than pace from your B-segment hatch, there's nearly nothing better, in our minds, than the Jazz.
2014 Peugeot 208 5-Door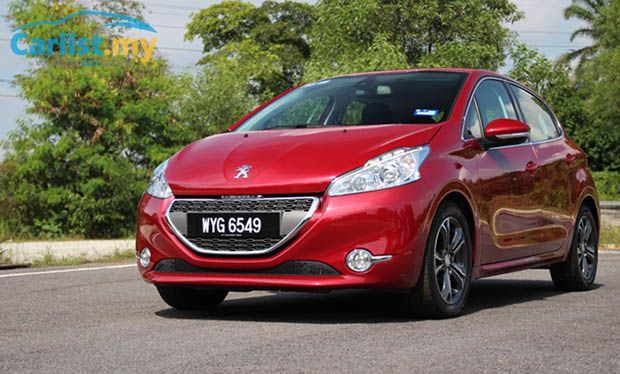 Hailing from France, the 208 comes with a price that undercuts all the above competitors. And it doesn't skim on spec either. A full suite of safety systems, six airbags and an impressive infotainment system are just the few things that make the 208 a worthy purchase. The punchy 1.6-litre engine also delivers more power than the Mazda 2's.
However, the Mazda is still to us the better driver's car. The 208 has its perks cut out for you if you want the banging Arkamys audio system, fancy infotainment screen and cool features. If spirited driving isn't your goal, the 208 would suit you just fine.
2015 Mazda 2 Skyactiv Sedan against the…
2014 Volkswagen Polo Sedan CKD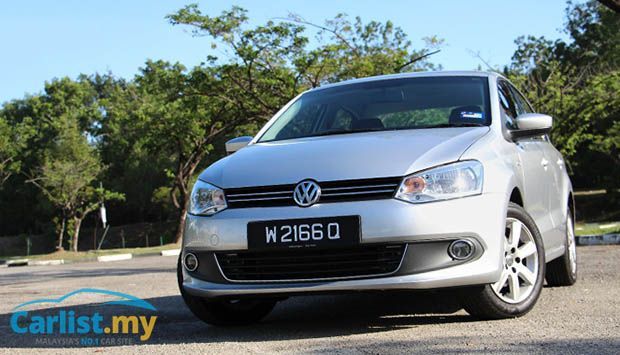 There's a heftier price to pay for German engineering, so it seems. While the Volkswagen Polo Sedan has itself a fair chance amongst the group of B-segment sedans, its appeal has aged amidst the dawn of the all-new Honda City, all-new Toyota Vios and now the Mazda 2. Local assembly of the Polo Sedan hasn't helped its price undercut too much in the segment either, with even the CBU Mazda 2 being sold in Malaysia for just a tad under the Volkswagen.
The Polo Sedan drives well, is a handsome looker, and we've got no reservations about its quality. However, given its lengthy spell in the market, time has certainly taken its toll on the Polo's appeal.
2014 Honda City 1.5L i-VTEC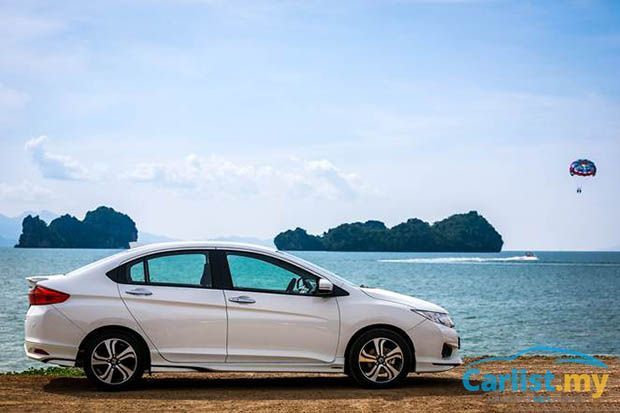 As the current king of the hill, the Honda City is the number one rival for all looking to enter the B-segment sedan market. Spacious, well-specced, and all wrapped up in superior packaging, the City was one of the main reasons behind Honda Malaysia's successful 2014.
However, the City is not what many would consider a driver's car. It does the everyday route beyond fantastically, but it just wasn't designed to fascinate those with a passion for spirited driving. For function, the City wins, hands down. For form around a hairpin, all hail the Mazda 2.
Here, in the battle for B-segment sedan supremacy, it's really your call: spirited driving with the spec to prove it, or everyday hero with more rear legroom than a Toyota Camry?
2014 Toyota Vios 1.5L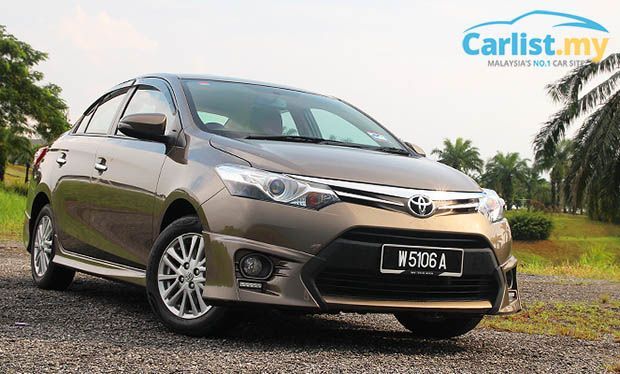 Timeless, that's the word we'd used to place the Vios into this comparison. Going with the "if it ain't broke, don't fix it" principle, the Vios' appeal has even undergone a bit of a refresher in the local market: adding a few new features such as keyless operation and an Android-based infotainment system.
The same principle is personified in the powertrain as well. The familiar 1NZ-FE engine with a 1.5-litre displacement is paired to a simple 4-speed automatic transmission. The sheer simplicity of the powertrain equates to a reliable vehicle that's been tried and tested over the years.
---
---
---
---
Comments