Geely Emgrand 2021 Dilancarkan Di China – Pengganti Proton Persona Yang Bakal Juarai Kelas Sedan Segmen-B
Auto News Nampaknya pengganti paling sesuai Proton Persona dari rakan kongsi Proton di China, Geely Emgrand 2021 telah dilancarkan secara rasmi di pasaran China.
---
Pada asalnya, Emgrand marupakan sebuah jenama tunggal sejak 2009 hingga 2014 sebelum ia dijenamakan semula di bawah Geely. Jika nak dibandingkan dengan model Emgrand terdahulu, Emgrand 2021 ini jauh lebih baik dari segi rekabentuk, teknologi dan keselesaan.
Memandangkan model ini sering dikaitkan dengan pengganti Proton Persona facelift yang baru sahaja dilancarkan, jom kita tengok sikit apa yang menarik sangat tentang sedan nombor satu China selama 9 tahun berturut-turut ni.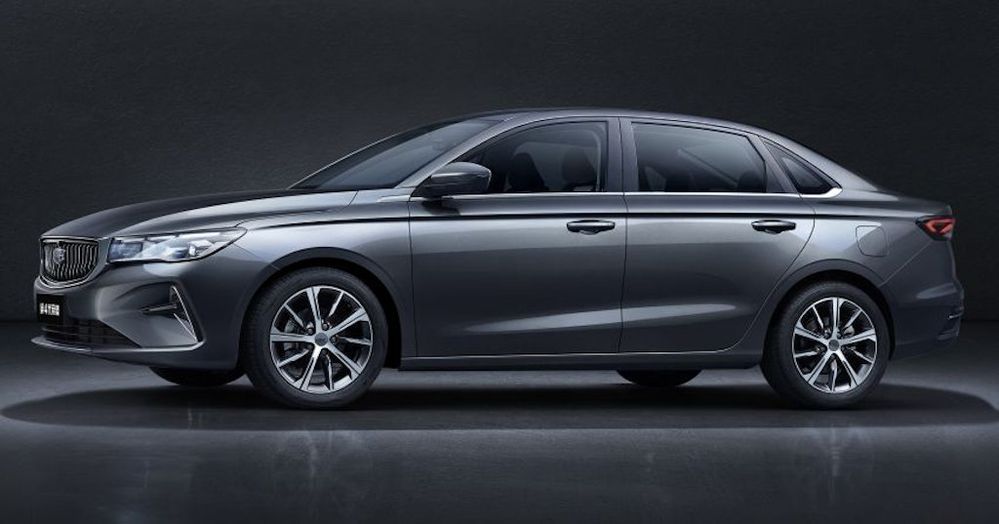 Dimensi
Geely Emgrand 2021 ternyata jaguh di dalam kelasnya sebagai sedan segmen-B kerana saiznya yang agak panjang dan lebar, dengan 4,638 mm panjang, 1,820 mm lebar, 1,460 mm tinggi dan 2,650 mm jarak roda.
Walaupun dipasarkan sebagai sedan segmen-B, saiz kereta keseluruhan kereta ini amat hampir dengan saiz sebuah sedan segmen-C. Untuk perbandingan, Honda Civic ketam hanya panjang 10 mm sahaja berbanding Emgrand 2021. Tetapi dari segi kelebaran, Emgrand 2021 ini 21 mm lebih lebar berbanding Civic.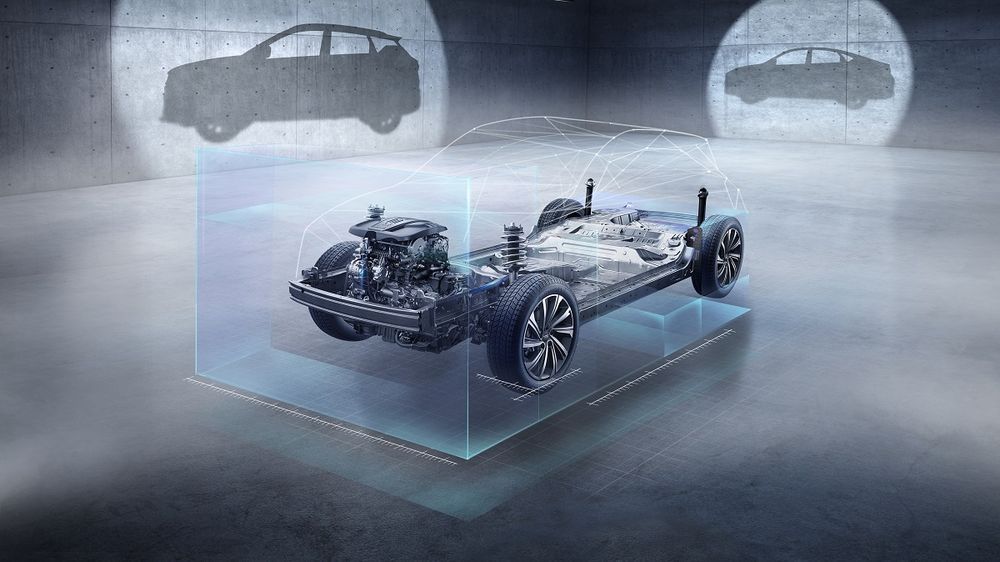 Platform BMA
Model sedan generasi keempat Emgrand ini dihasilkan menggunakan platform segmen-B Modular Architecture (BMA) yang turut sama digunakan oleh SUV segmen-B paling popular Proton, Proton X50. Menurut Geely, platform tersebut memberikan fleksibiliti dari segi rekaan, ruang dalaman, keselesaan dan kawalan pengendalian yang lebih baik. Platform ini membenarkan Geely untuk membina jarak roda sedan segmen-B ini lebih lebar untuk menambah kestabilan dengan lebih cengkaman pada tayar.
Menurut Geely, penggunaan platform ini dapat memberikan ruang belakang dan but paling luas dalam kelasnya, selain memberikan penglihatan lebih baik dan mengurangkan titik buta pada pemandu menerusi rekaan tiang-A yang dikemaskini.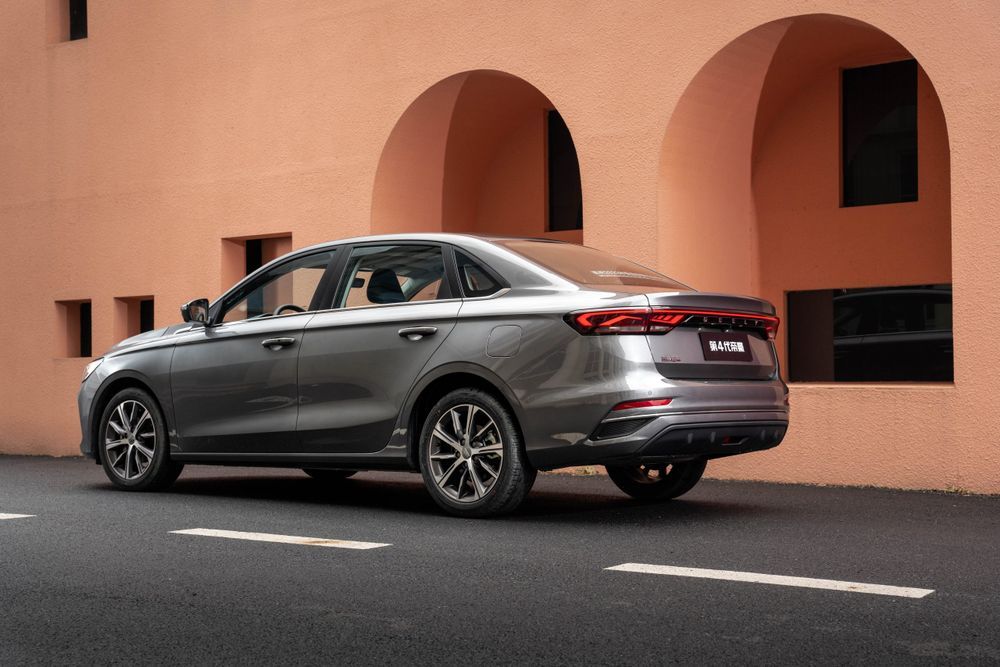 Casis Bertaraf Dunia
Dibantu oleh jaringan bakat kejuruteraan global Geely, Emgrand generasi ke-4 ini menerima penalaan bertaraf dunia dari pakar jurutera di China dan Eropah. Penalaan casis ini tidak hanya meningkatkan pengendalian, malah ia juga memberikan prestasi NVH tahap premium. Semasa dalam keadaan idle, bunyi dalam kenderaan hanya mencapai 37dB sahaja.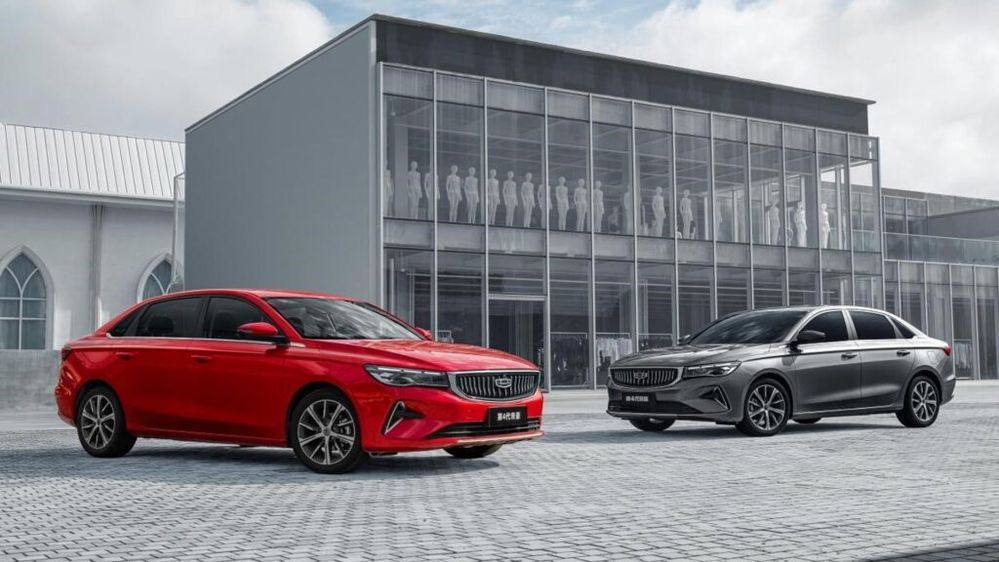 Enjin dan Prestasi
Enjin: 1.5L enjin DVVT 4 silinder aluminium ultra-ringan

Output maksima: 114 PS dan 147 Nm

Transmisi ditawarkan: manual 5-kelajuan dan transmisi automatik CVT generasi terbaru yang dapat mensimulasikan transmisi automatik 8-kelajuan dengan reka bentuk penukar tork hidraulik, menawarkan kecekapan transmisi tinggi dan output kuasa yang lancar.

Pacuan roda hadapan (FWD)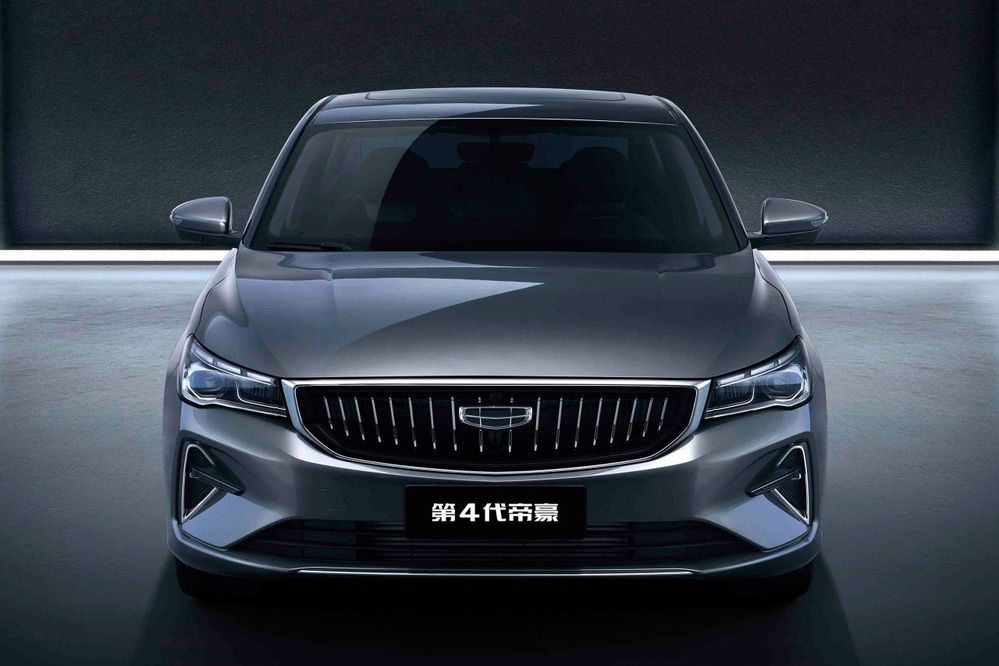 Exterior
Sekali pandang, Emgrand 2021 ini kelihatan seperti sebuah Volvo mampu milik. Rupa hadapannya diserikan dengan pengunaan gril Expanding Cosmos serta menerima rekaan lampu LED depan dan belakang dan binaan spoiler belakang terbina siap. Terdapat satu garisan di sisi kereta yang menyambungkan lampu hadapan serta lampu belakang memberikan rupa yang lebih menawan.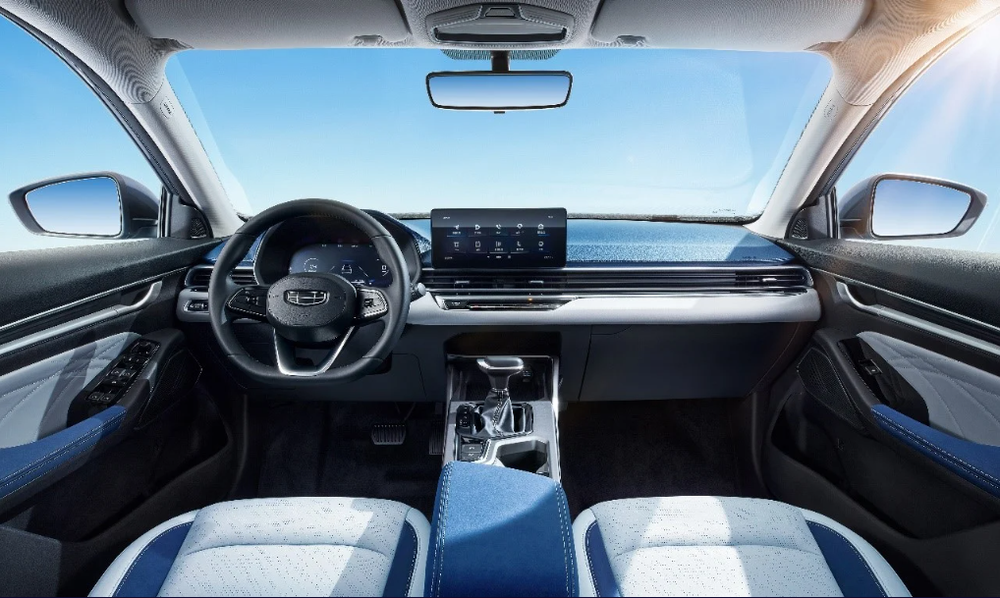 Interior
Rekaan dalamannya pula bersifat minimalis dan lebih teratur seperti Honda Civic 2022. Emgrand 2021 dilengkapi dengan paparan instrument digital sepenuhnya bersaiz 12.3 inci serta paparan skrin sentuh infotainment terapung bersaiz 10.25 inci. Sistem infotainment kereta ini mendapat sokongan GKUI Smart Ecosystem yang boleh dikemaskini, bantuan suara AI dan sistem penyaman udara dengan pembersih pintar CN95.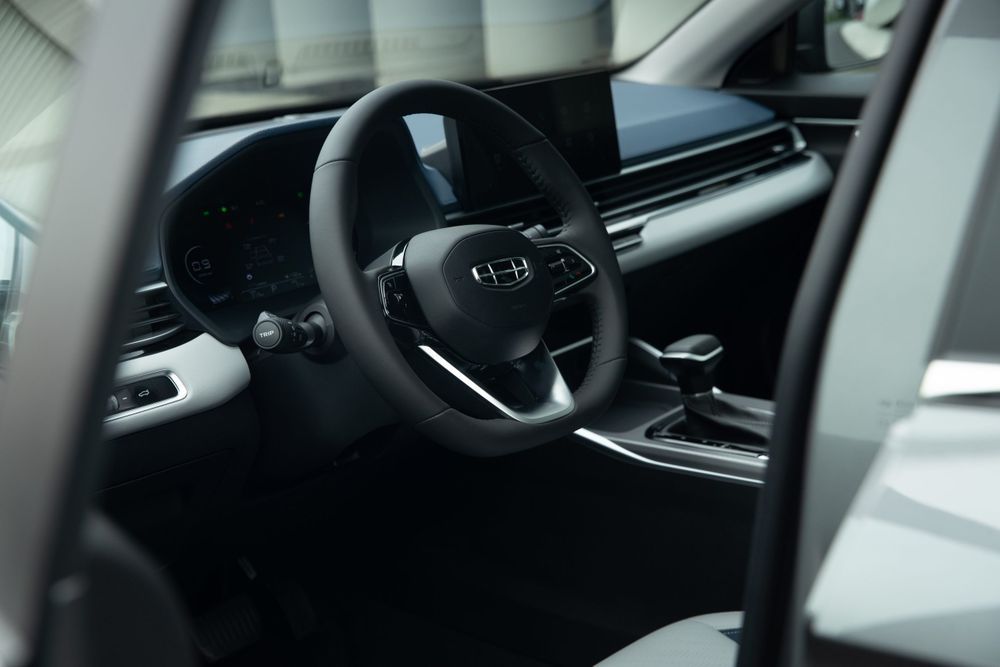 Ciri Keselamatan
Sistem kamera sekeliling 540-darjah
Kamera perakam berdefinasi tinggi
Bukaan but belakang tanpa sentuh
Dilengkapi dengan sistem kestabilan elektronik ESP 9.3 terbaru Bosch yang memberikan prestasi brek terbaik dalam kelasnya, iaitu 100km/j hingga 0km/j di bawah jarak 36 meter sahaja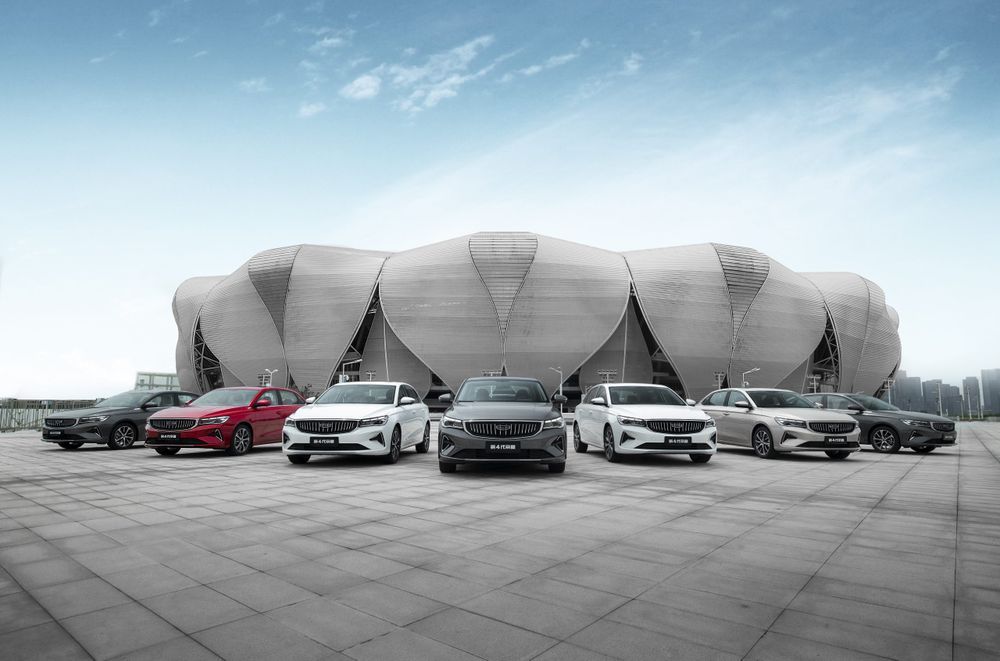 Harga
Geely Emgrand 2021 dijual pada harga:
Premium: 87,000 yuan (RM56,800)
Flagship: 92,000 yuan (RM60,000).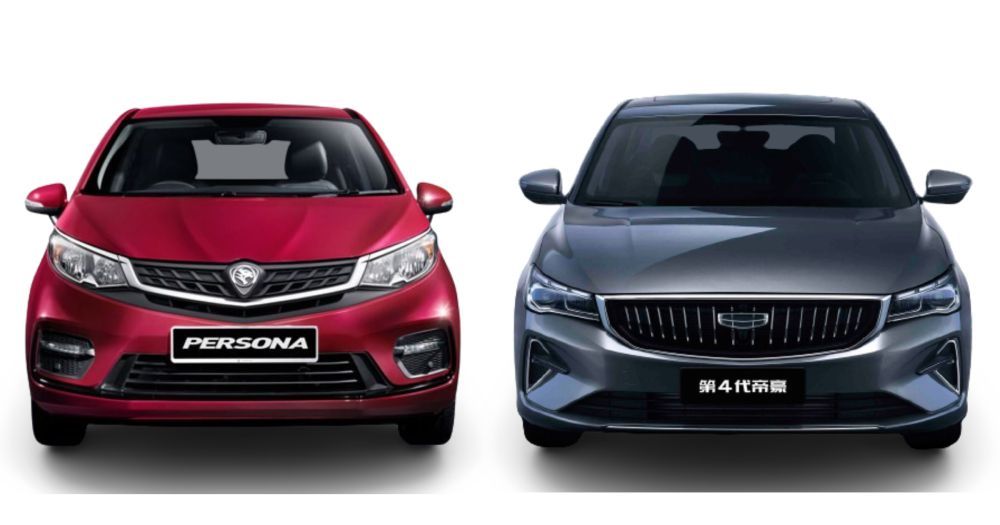 Emgrand 2021 Ganti Proton Persona
Dengan pelancaran ini, semakin kuat ura-ura bahawa Proton akan membawakan model sedan segmen-B baharu bagi mengantikan Proton Persona yang sudah berada lebih 5 tahun dipasaran Malaysia. Mengikut garis masa yang dikongsikan oleh Proton, mereka sepatutnya melancarkan sebuah sedan baharu sebagai follow-up untuk Proton X50. Tetapi kerana pandemik, rancangan terbabit terpaksa ditangguhkan.
Dengan menggunakan platform yang sama seperti X50, antara perubahan pada Persona yang diharapkan adalah ciri keselamatan yang lebih maju seperti Autonomous Emergency Braking, Forward Collision Warning, Adaptive Cruise Control with Stop and Go, Lane Keep Assist, Lane Departure Warning, Blind Spot Monitoring, dan Automatic High Beam Control.
Memandangkan ia bukan lagi rahsia bahawa Proton akan melancarkan sedan yang dibina berdasarkan model sedia ada Geely, kemungkinan besar ia akan dibina berdasarkan Geely Emgrand 2021 yang serba baharu. Jika Emgrand 2021 ini dibawa masuk sebagai pengganti Proton Persona, adakah anda rasa ianya satu keputusan yang bijak?
---
---
---
Comments