First Impressions: 2016 Proton Persona – Last Chance Saloon
Reviews Launching an all-new car is no mean feat for any manufacturer, but faced with a backs-to-the-wall fight for its very survival, Proton has opted to go on the offensive and go for broke by committing to launch no less than four new models before 2016 draws to a close.
First to come was the Perdana, but now comes arguably the most important member of the quartet – the all-new Persona B-segment sedan. Replacing one of Proton's most popular models in recent history, the new Persona has very big shoes to fill. Along with the upcoming new Saga, it will be shouldering much of the company's hopes for long-term survival.
Ahead of its upcoming launch, slated for 23 August, Proton invited members of the press for a quick preview drive at the company's Shah Alam test track. Cameras were not allowed during the session, so all we have to show visually are a series of teaser images provided by Proton.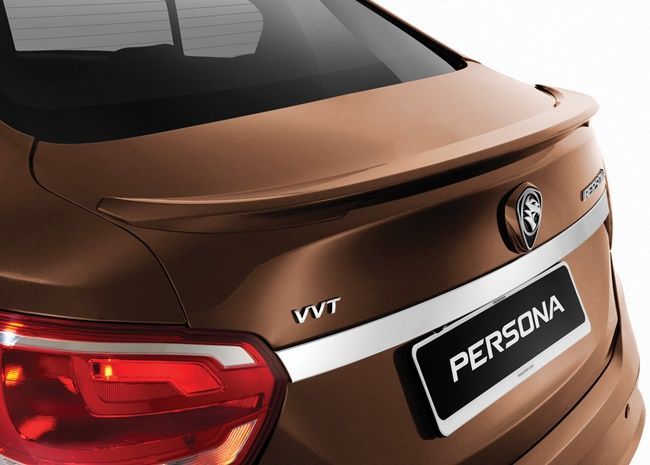 Specifications:
Engine: 1.6-litre, Inline-4, Transverse, VVT
Power: 107hp @ 5,750rpm
Torque: 150Nm @ 4,000rpm
Transmission: 5-speed manual / CVT, FWD
Safety: 2-6 airbags, ABS, ESC, Traction Control, Hill-Hold Assist, ISOFIX (rear)
Origins: Locally-manufactured at Tanjung Malim
Overview
Having realized there was too much overlap in its past product line-ups, Proton is fielding its models in the showrooms more smartly this time. Utilizing running gear developed for the Iriz, the Persona will be powered solely by Proton's new 1.6-litre naturally-aspirated VVT engine, squarely occupying middle ground between the 1.3-litre Saga and the turbocharged Preve 1.6. Three trim levels will be on offer – Standard, Executive, and Premium. A fourth SE variant with enhanced bodykit is available in a limited run of 200 units for early takers.
Appearance
Like its predecessor, the new Persona is derived from hatchback origins. But whereas the previous Persona originated from the Gen.2 that in turn sat on a Waja platform, the upcoming one is based on a vehicle that was developed from ground up as a hatchback.
As a result, it has slab-sided proportions mildly reminiscent of sedan variants of the previous-generation Mazda2 and Ford Fiesta. Compared to the predecessor, the new one immediately looks like a taller and lankier car.
All variants of the Persona come standard with 15-inch alloy wheels as per the outgoing model, but with narrower-section tyres – - 185/55 compared to 195/60.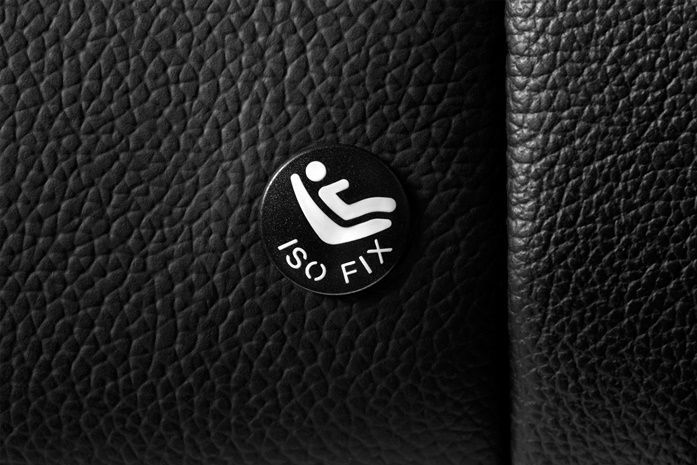 Overall appearance of the vehicle immediately reminds us of its Iriz origins, but chief designer Azlan Othman tells us that only the front door, front windscreen, side mirror, and front three quarter glass panels are interchangeable between the two vehicles.
Interior also immediately reveals the identity of its donor car. The dashboard, as far as we can see, is carried over wholesale, but the cabin sports a more upmarket dual-tone colour scheme. Rear accommodations are commendable, with Proton notably fixing a major shortcoming of the predecessor – namely a lack of thigh support for rear passengers. As a regular user of the KLIA LIMO, I'd certainly be much happier seeing the fleet switch to the newer models.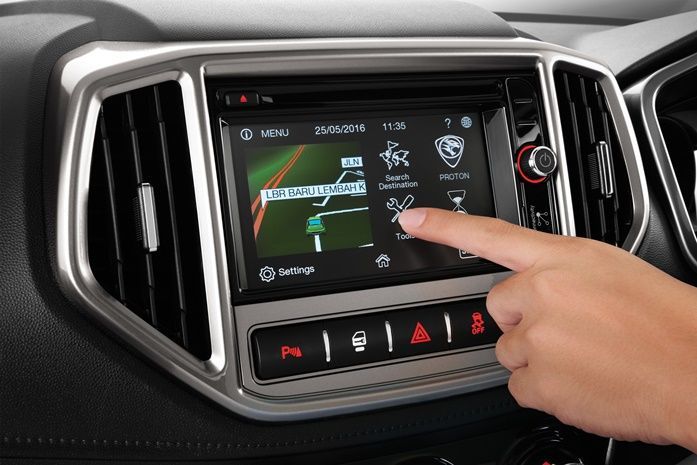 Key Talking Points
1.Safety for All: In line with Proton's strong emphasis on safety, all variants will commendably be offered with electronic stability control; Standard and Executive variants get dual frontal airbags, with Executive and SE models additionally getting side and curtain airbags. If the Persona gets a five-star ASEAN NCAP rating as expected, it will be applicable for all variants.
2.Stronger Brakes: Consequence of its use of the Iriz's running gear, the Persona's rear axle is, on paper, downgraded from having multi-link suspension and disc brakes to the current market norms of torsion beam and drums. Still, despite the seemingly inferior hardware, Proton engineers have learned to make more of what they have. The current setup stops the car from 100km/h over a distance of 41.4 metres, significant improvement from the all-disc predecessor's 44.6 metres.
3.15% More Efficient Than Predecessor: Proton's previous-generation Campro engines are notoriously thirsty, but application of variable valve timing in the newer powerplants has made them far more parsimonious. The new Persona is claimed to be 15% more fuel efficient than the outgoing model.
4.510-litre boot: An impressive piece of packaging work here. The Persona matches the more expensive Preve for its cargo carrying room despite occupying a smaller footprint. Proton is, of course, also very happy to point out that it's two litres more than what the Perodua Bezza offers.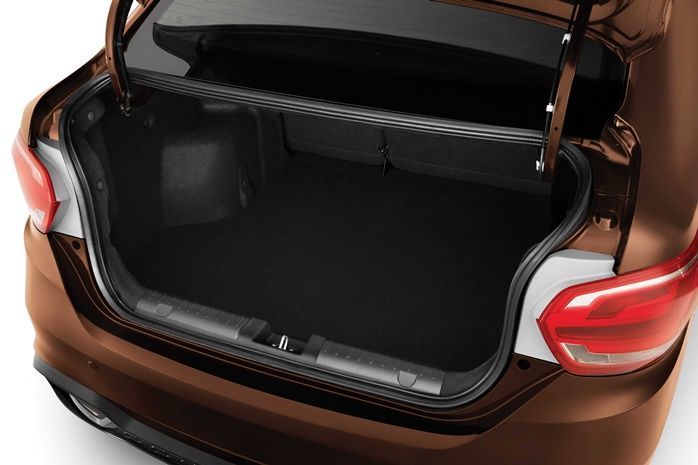 5.Improved Refinement: A major change made to the Iriz platform for the Persona is a switch from four engine mounting points to just three. This may seem like a cost-cutting measure, but there is logic to it. Think of those tables and chairs at your neighbourhood mamak that rock about because their legs are uneven in length. By reducing the number of engine mounts, Proton ensures that the engine is always pressing on the mount, thus reducing overall vibrations. Each individual mount is made bigger, however, to accommodate the added load.
How does it Drive?
There is still much for us to discover from the Persona, but in our limited runs around the close confines of Proton's test track, the company's famed prowess in ride and handling appears undiminished. In fact, it felt more stable and planted at high speed around the curved banking than the Perdana, which ran on the standard setup provided by Honda.
Weightage of controls felt more natural, in fact, than the Iriz. In the manual version, heel-and-toe changes felt easier to execute than it was in its hatchback sibling, thanks to more linear modulation of the brake pedal. The 5-speed 'box from Getrag can be rowed through its gears with decent precision at each gate.
More relevant to most urbanites, however, is the significant improvement felt in the Punch CVT in both refinement and response. Notably, there is less whining than there was in the Iriz and earlier applications of this transmission. Kick down response also seemed more urgent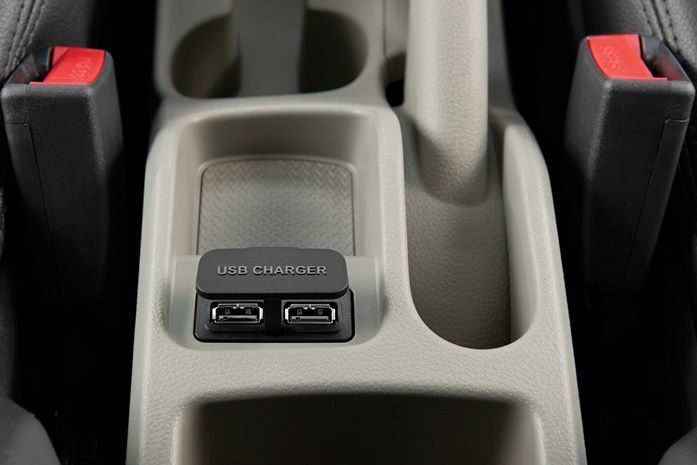 Conclusion
There was a lot to like about the previous Persona. It was a practical three-box sedan that did not dull us with a boring drive.
We also liked that the Persona was, for a time, the most affordable vehicle in the market with rear disc brakes and multi-link rear suspension. This little detail no longer applies to the current model, but Proton wants to capture and maintain the essence of the outgoing Persona which is a decently-sized, practical, yet fun to drive vehicle. The aim was to create a vehicle which current Persona owners can look at and see a potential upgrade.
The jury's still out on whether this is the car that can rescue Proton's fortune, but the initial signs are promising. This car, like its predecessor, still offers enjoyable driving characteristics whilst packaged with a decent size and competitive equipment levels..
---
---
---
Comments