Proton Persona Facelift 2021 Dilancarkan – Dari RM45,200
Auto News Proton Persona facelift 2021 MC2 kini dilancarkan secara rasmi di pasaran Malaysia oleh Proton dengan harga RM45,200. Jadi apa yang baru?
---
Proton Persona 2021 facelift
Setelah beberapa gambar intipan yang tular sehinggalah rakaman video PDRM yang tidak sengaja mendedahkan reka bentuk kereta ini di media sosial, akhirnya kereta ini sudah diperkenalkan secara rasmi pada hari ini.
Bila berbicara pasal kereta baharu, persoalan utama mestilah orang nak tahu apa yang baharu pada Persona 2021 ni kan? Jom kita lihat satu per satu!
Harga: RM45,200 - RM54,900
Varian: Standard 1.6L, Executive 1.6L dan Premium 1.6L
Enjin: 1.6L, 4-silinder In-Line 16 Valve DOHC, VVT (109 PS dan 150 Nm tork)
Transmisi: CVT dengan fungsi SAT (Stepped Auto Transmission)

Apa yang baru Proton Persona 2021?
Exterior:
Perubahan pada Persona 2021 ini kalau sekali pandang, mungkin tak berapa nampak sangat. Untuk bahagian luarannya, Persona 2021 menerima pembaharuan seperti reka bentuk baharu gril bercorak Infinite Weave dan Ethereal Bowyang dikemaskini. Ia turut menerima kemasan krom bagi menonjolkan lagi logo Proton baharu yang digunakan.
Antara pembaharuan lain termasuklah lampu hadapan LED yang mempuyai fungsi automatik tutup/ buka. Reka bentuk dilengkapi dengan bumbung hitam dan juga lampu gabungan belakang yang baru.

Warna
Proton memperkenalkan warna Space Grey untuk Proton Persona 2022 bagi memberikan penampilan lebih muda.

Rim:
Persona baharu bakal menerima rekaan baharu rim aloi 6 jejari berkembar bersaiz 16-inci yang lebih besar dan padu.

Interior:
Perubahan paling ketara pada bahagian dalaman Proton Iriz dan Persona 2022 adalah penambahan unit infotainment 8-inci terapung dengan fungsi arahan suara Hi Proton! yang kini mampu mengawal penyaman udara dan tingkap sebelah pemandu.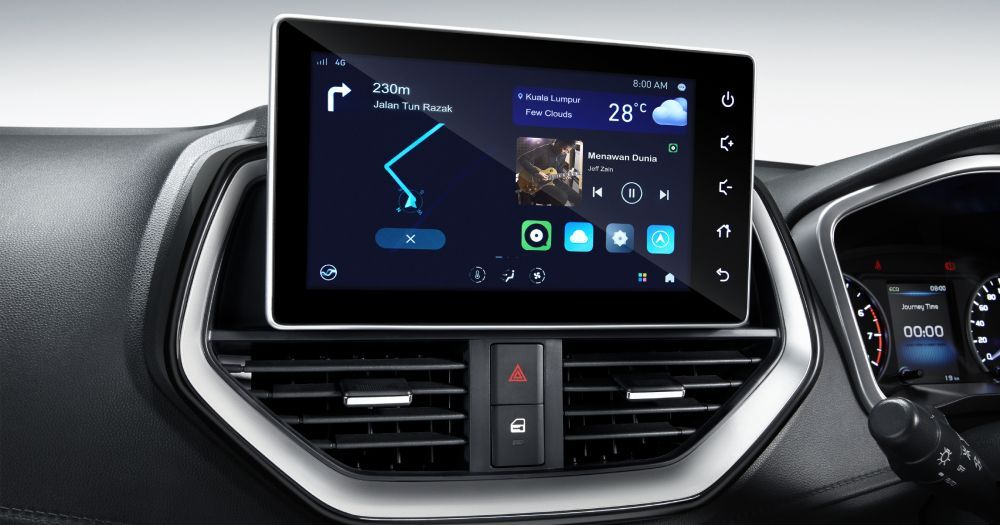 Unit infotainment dipadankan dengan lubang udara yang baru dan kawalan penyaman udara yang kini mempunyai paparan digital serta penapis udara N95. Konsol tengah di papan pemuka kereta ini turut ditambahbaik sementara papan pemukanya tampil serba hitam berbanding dwi tona seperti model terdahulu.
Antara perubahan lain adalah Persona adalah ia kini hadir dengan tempat duduk balutan kulit serta panel dalaman pintu berwarna coklat seakan Proton X70.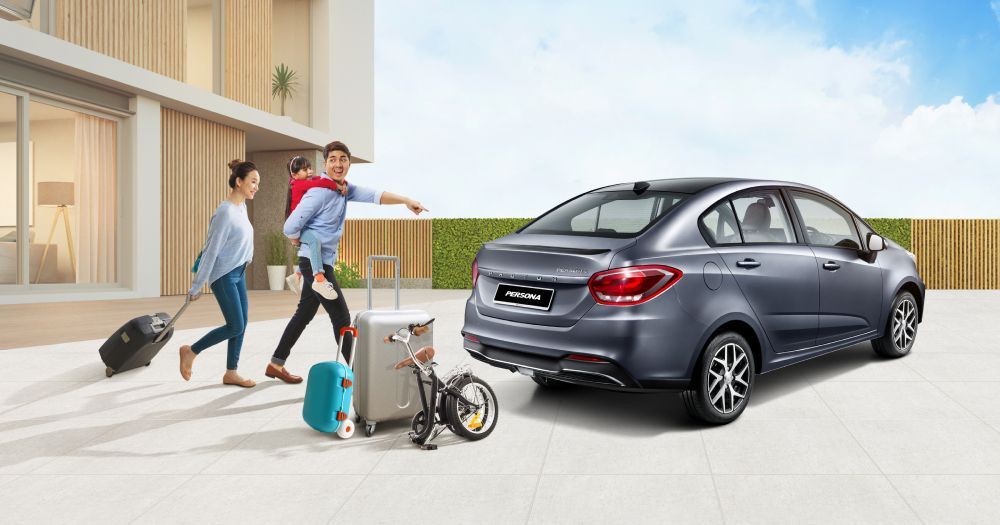 Ciri Lain
6 slot USB
Ruang but sebanyak 510 liter
Kamera dan sensor parkir (bantuan visual dan audio)
Mod ECO
5 bintang ASEAN NCAP
Struktur badan yang diperkuat menggunakan keluli Hot Press Formed (HPF) steel,
Kawalan Stabiliti Elektronik (ESC)
Sistem Kawalan Traksi (TCS)
Bantuan Pegun Bukit (HHA).

Sistem Pendingin Hawa Digital:
Antara pembaharuan lain adalah sistem kawalan pendingin hawa Persona 2021 kini beralih ke digital sekaligus memberikan aura premium pada model segmen-B ini. Ia juga kelihatan lebih kemas dengan kehadiran skrin mini pada bahagian butang kawalan pendingin hawa.

Enjin dan Prestasi:
Proton Persona 2021 ditawarkan dalam 3 varian berbeza iaitu Standard, Executive dan Premium tetapi masih menggunakan kapasiti enjin yang sama seperti sebelumnya. Perbezaannya, model facelift kali ini tidak menawarkan transmisi manual seperti model terdahulu. Semuanya menggunakan CVT automatik, sekaligus menidakkan khabar angin bahawa Persona 2021 akan hadir dengan transmisi 4 kelajuan automatik seperti Proton Saga. Enjin 4-silinder 1.6L pada model ini mampu menjana output 109 PS dan 150 Nm tork.
Sekiranya anda berminat dengan model ini, anda boleh meninggalkan maklumat anda di laman web khas yang dibuka oleh Proton dan penasihat jualan mereka akan menghubungi anda untuk urusan selanjutnya.
Harga:
Persona 1.6L Standard CVT - RM45,200
Persona 1.6L Eexcutive CVT - RM50,100
Persona 1.6L Premium CVT - RM55,800
Semua harga di atas ialah dengan pengeculian cukai SST, OTR dan tanpa insuran. Proton Persona ini tiba dengan pakej waranti selama 5 tahun atau 150,000KM (mana-mana yang tiba dahulu). Selain itu, kadar tenaga kerja yang perlu dibayar ketika 3 kali servis terawal juga percuma. Bagi varian Premium, ia turut menawarkan pakej data 1 GB sebulan selama 5 tahun.
Dengar harga bermula RM45,200, adakah anda rasa ianya berbaloi dengan pembaharuan yang diterima pada Proton Persona 2021 facelift ini berbanding model sebelumnya?



For more latest car news, reviews, car buying guides and videos visit us at Carlist.my Auto News.
Check out all the best new & used car deals in Malaysia at Carlist.my.
Sell your car fast with the best offer? Visit us at CarlistBid.my.
Get the latest new car promotions at New Car website now.
---
---
---
---
Comments