Mazda Gives Us First Glimpse Of New Inline-Six and Four-Cylinder Hybrid Engine – Coming In 2022
Auto News Tucked within a comprehensive, recently announced fiscal results presentation are the first glimpses of Mazda's upcoming inline-six and inline-four powerplants, which are slated to be introduced no later than 2022.
---
The highly anticipated inline-six engines is rumoured to power the next-generation Mazda 6 (or Mazda 9 depending at how you look at it), as the model aims its crosshairs away from the likes of the Honda Accord and onto cars such as the BMW 5 Series and Lexus GS.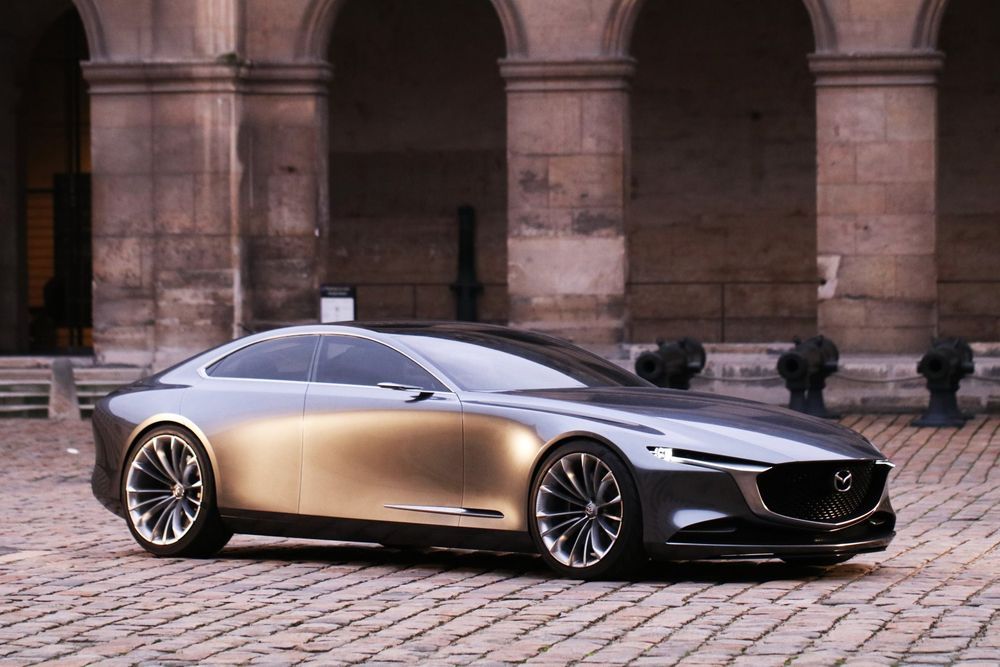 The upcoming inline-six engine would be a fitting powerplant to power the production version of the drop-dead gorgeous Mazda Vision Concept, first unveiled at the 2017 Tokyo Motor show.
Though no output numbers have thus far been revealed, Mazda says the new powerplant will "develop high power", while emitting low CO2 levels and will be underpinned by a new longitudinal mounted platform for larger products.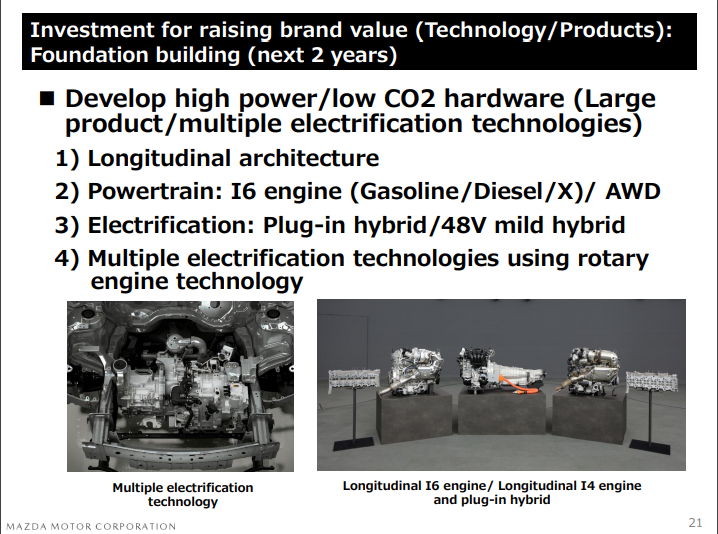 The new inline-six engine will feature the latest from Mazda's Skyactiv-D (diesel), Skyactiv-G (petrol), Skyactiv-X (compression ignition - SPCCI/Mild Hybrid) powertrain technology.
The inline-six engine is also designed to be mated with a Plug-In Hybrid system or 48V Mild Hybrid technology with rear-wheel drive or all-wheel drive capability.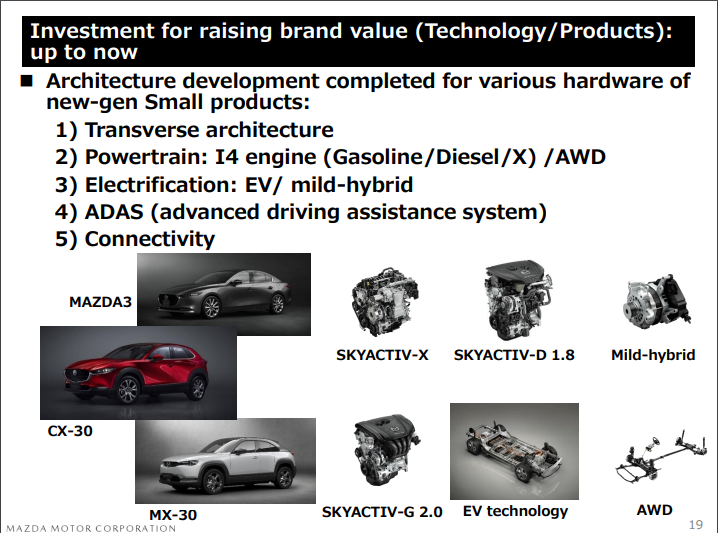 Separately, (though also featured in the same image), is a fully built-up version of the transverse inline-four hybrid powerplant which will power various "new-gen small" models. These range from the newer generations of models such as the Mazda 3, and CX-30.
Like the larger inline-six, the transverse four-cylinder will also feature Skyactiv-G, -D, and –X tech, with the integration of mild-hybrid electrification. Front- and all-wheel drive powertrains will be offered depending on the model and market.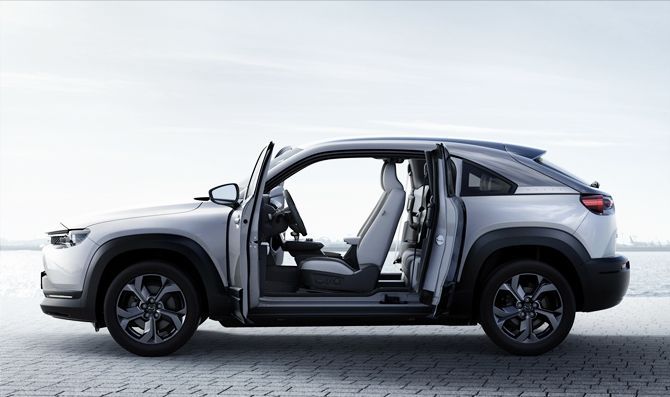 These new-gen small products will also feature full-electric variants – the first of these applications is the Mazda MX-30 crossover, first unveiled last year.
These powertrain developments will be accompanied by further updates in other technology sectors – such as connectivity hardware and software in the Mazda Connect 2 system, and powertrain control systems for its Skyactiv-D and –X powered vehicles.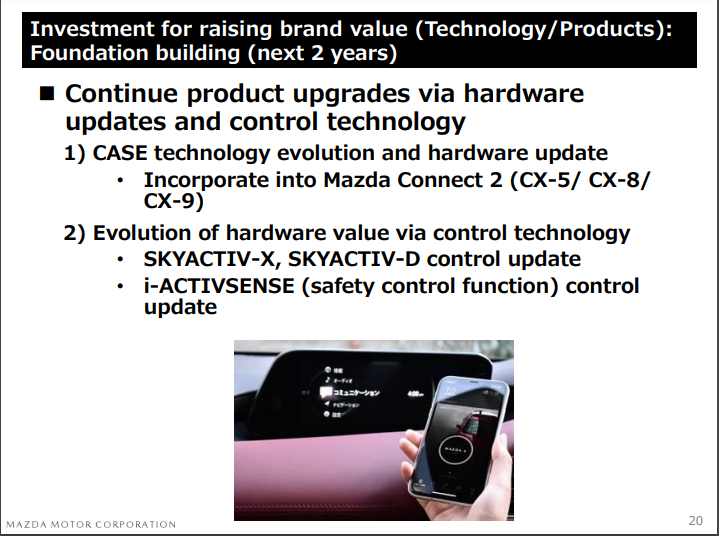 Mazda's i-ActivSense suite of Advanced Driver Assistance Systems (ADAS) will also receive continual updates along the way.
---
---
---
---
Comments