Mazda Big Breakout Coming In 2023 – But How Far Along Are They?
Insights Mazda's ambitions of breaking out from the cookie-cutter Japanese car scene to join the premium club is a bullish yet precise dream, but as of 2023, we might start to see the earliest examples of just how they might achieve it. It's a far-reaching plan, and not to mention an expensive gamble, parlaying on their current success of building cars that are not just beautiful to drive, but great to look at as well.
---
In choosing to negate the temptations (and profits) of volume production, their overarching strategy is to position the brand above the likes of Honda, Toyota, and Nissan – and compete with the likes of BMW, Mercedes-Benz, and crucially Lexus. Arguably the only other Japanese brand that can command the respect and prestige that comes with playing on the premium stage.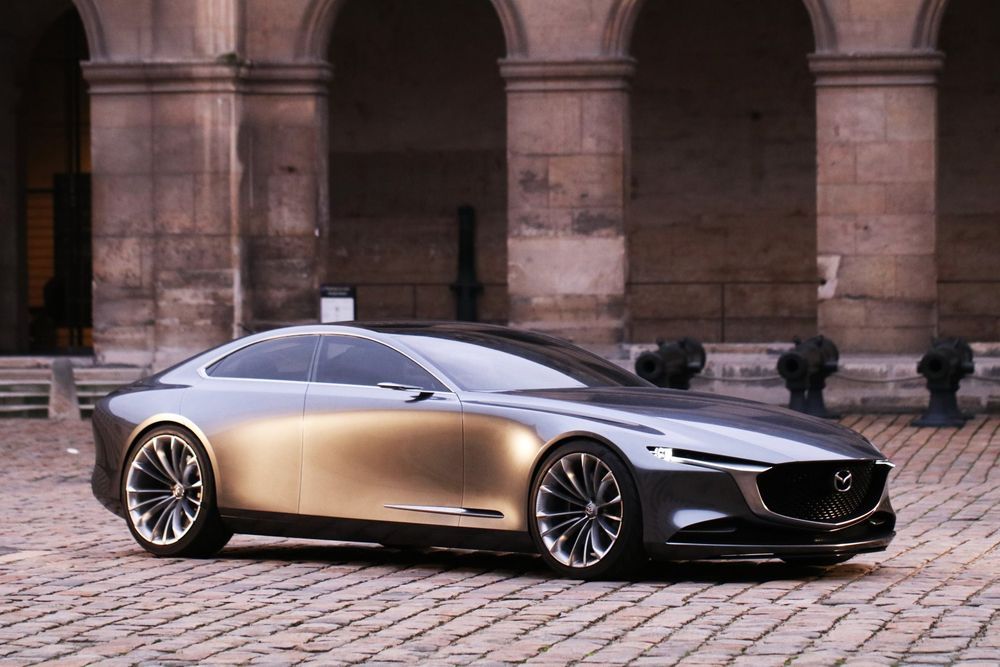 Outlining the plan
The major outline of their ambition was first announced in 2019, where they announced comprehensive investment towards elevating the current "Kodo" design, SkyActiv-G, -D, and -X powertrains, as well as introducing an entirely new large vehicle platform that underpins a range of new longitudinally-mounted inline six-cylinder petrol, diesel, 48V mild-hybrid, and plug-in hybrid vehicles.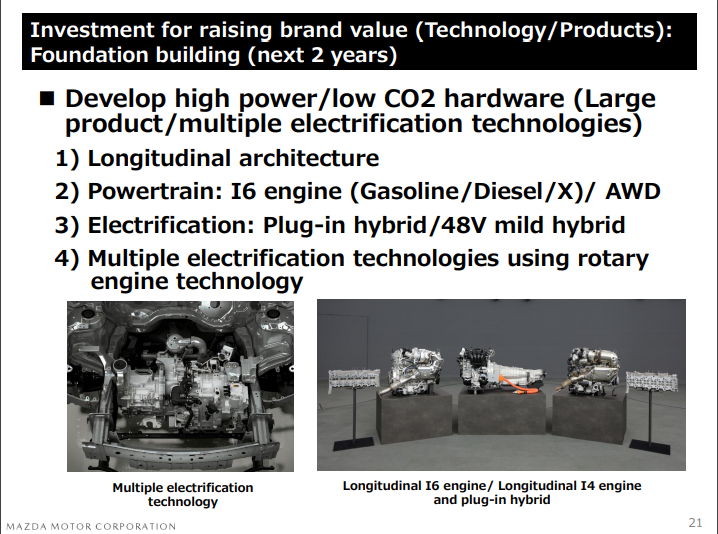 However, that was telling just half the story, because the bodies that would be draped over these new powertrains will make up the next-generation CX-5, CX-8, CX-9 SUVs as well as a luxury sedan inspired by the drop-dead gorgeous Mazda Vision Concept, first unveiled at the 2017 Tokyo Motor show. In 2020, Mazda went further by actually announcing that the new six-pot engines will be ready for production sometime in 2022.
The six-cylinder units were announced alongside transverse inline-four hybrid powerplants which will power various "new-gen small" models. These range from the newer generations of models such as the Mazda 3, and CX-30. The transverse four-cylinder will also feature Skyactiv-G, -D, and -X tech, with the integration of mild-hybrid electrification. Front- and all-wheel-drive powertrains will be offered depending on the model and market.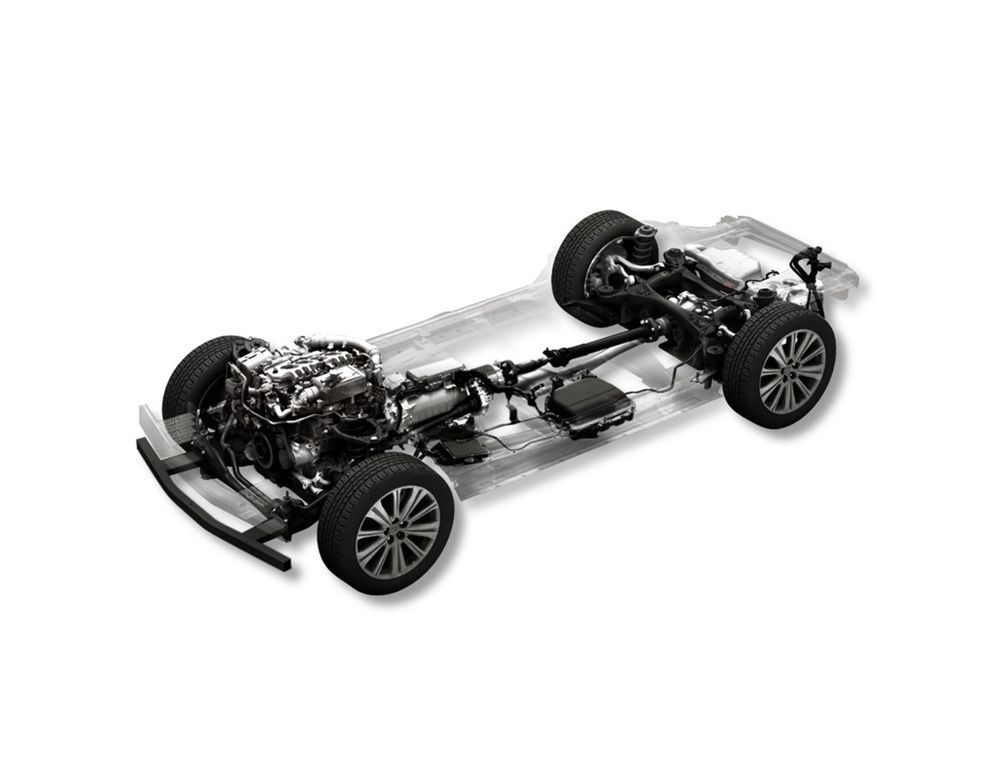 More recently, Mazda further outlined its planned product salvo which will include 13 electrified models by 2025, as well as the introduction of their scalable SkyActiv platform – slated for 2022. Therefore, by and large, despite the COVID-19 pandemic, and the rather large impact it had on Mazda's overall sales numbers and bottom line, they seem to be slowly constructing the building blocks of their grand plan.
This begs the question, what's coming next, and what do we know so far?
The smaller platform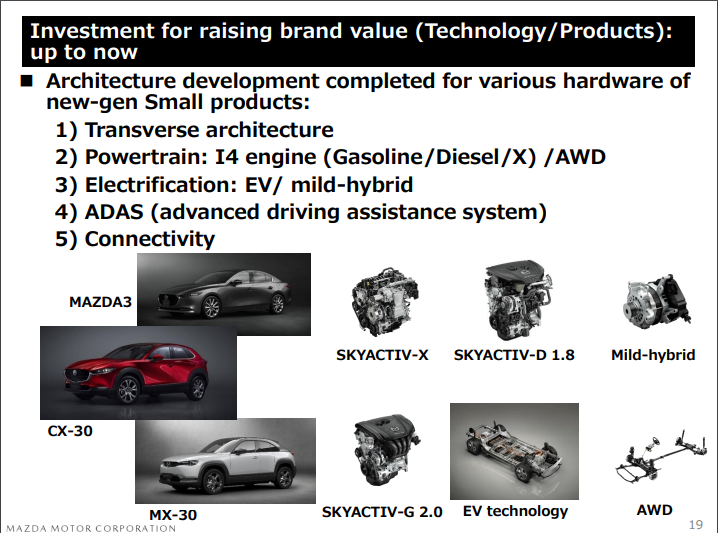 Mazda's major product push includes introducing 13 new electrified models – consisting of hybrid and all-electric vehicles
First of the latest generation platforms is the SkyActiv Multi-Solution Scalable Architecture for transverse power units
This will come first in 2022 and underpin five plug-in hybrid models and three full electric vehicles (EVs) coming between next year and 2025
This platform will most likely underpin the updated or all-new models of the CX-3, CX-4, CX-30 (Mazda have axed the CX-3 in some markets), next-generation Mazda 2, and facelifted Mazda 3. The majority of these models are destined for the US, Europe, Japan, and China markets.
The larger platform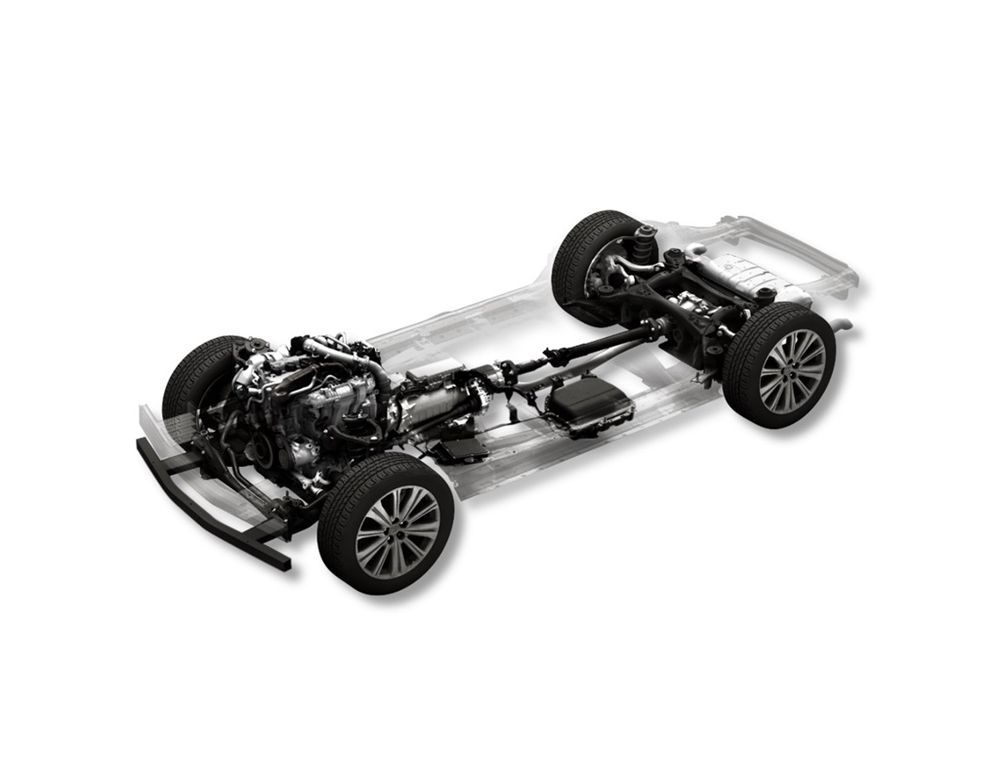 Also uses the SkyActiv Multi-Solution Scalable Architecture but one that is optimised for its incoming longitudinal 6-cylinder engine family
This architecture is claimed to be able to deliver "multiple electrification" options
This new platform will underpin everything from Mazda's future BMW sedan-killer (likely the next-generation Mazda 6 or 9 depending on how you look at it), and larger CX-8 and CX-9 models. A recent report by Australian website Carsales inferred that the CX-5 and not the upcoming large sedan, would be the first model to receive the new powertrain architecture, perhaps as early as March 2023. This makes perfect sense, as the CX-5 is Mazda's best-selling product, accounting for approximately 30 percent of annual sales.
This additionally seems to play into our presupposed scenario that Mazda's new flagship sedan will in fact not be a direct replacement for the Mazda 6, but stand alongside the CX-9, the company's flagship model currently. Japanese website Best Car Web recently also reported that the electrified 3.0-litre straight-six engines will deliver 300hp and approximately 343Nm of torque, while the 3.3-litre turbodiesel engine is rumored to supply 282hp and a whopping 600Nm of torque. Yes, you read that right, 600Nm!
The electric platform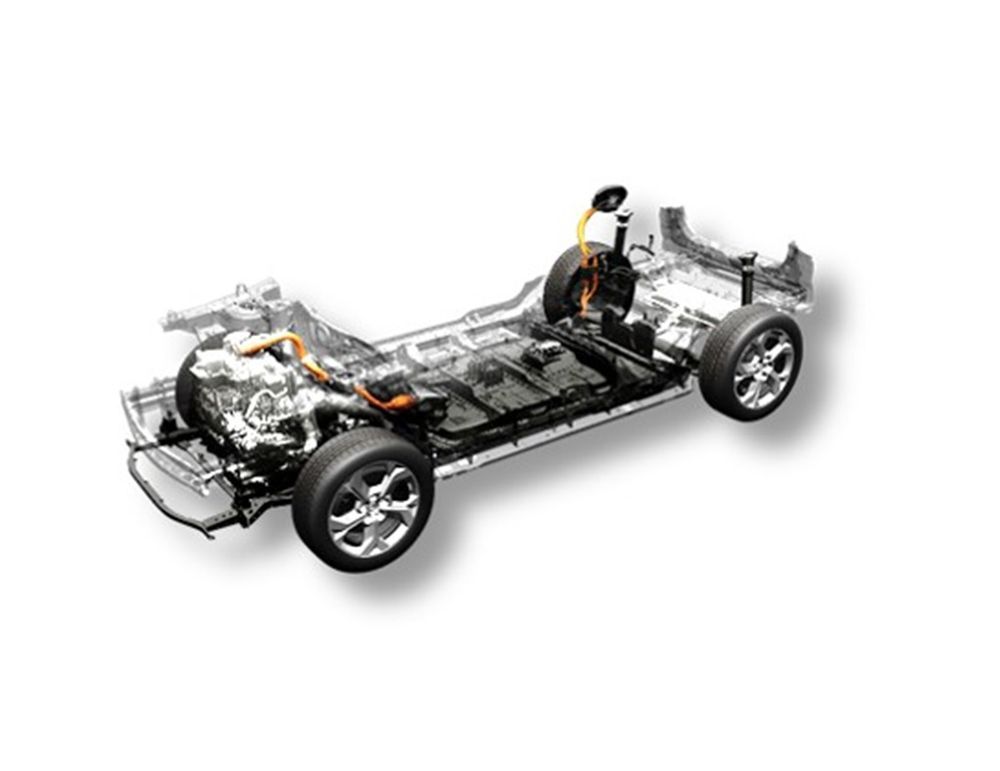 It will be called the SkyActiv EV Scalable Architecture in 2025
Slated introduction in 2025 and will cater for various bodystyles and small and large-sized vehicles
Will underpin next-generation EV models which will rollout between 2025 and 2030
1 in every 4 Mazda will be EVs by 2030 because of this platform.
The first of Mazda's all-electric cars was the MX-30 and more will follow. Given the wide-ranging applications, this platform could underpin an all-electric version of the next Mazda 2 to even the MX-5 sports car, something that should bode very well for the latter model given its worldwide acceptance and driving performance.
But there's a catch, and it's quite a big catch…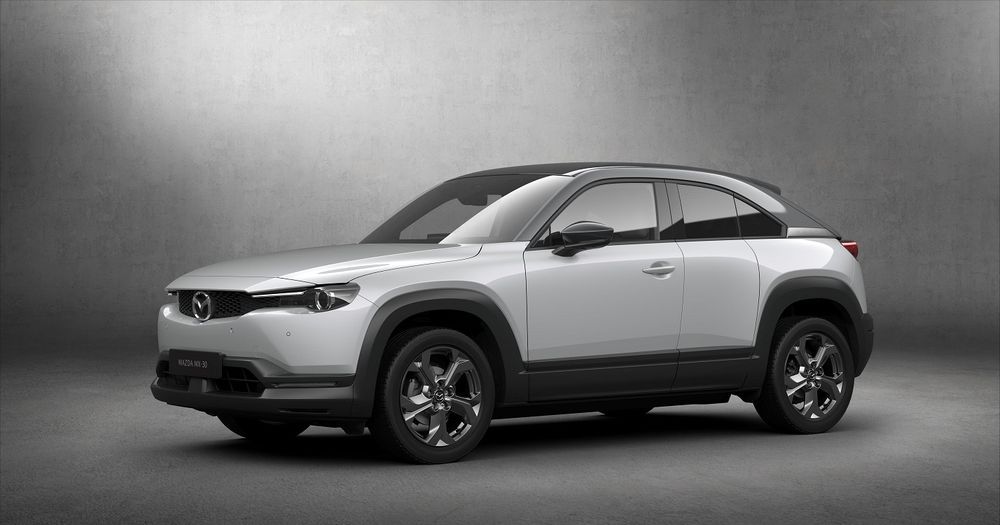 To fully gear the company towards the next generation of products, Mazda has announced that there will be no major launches until 2023. Granted most of its popular (SUV) models are still fresh, next year could be a very challenging time for Mazda.
Especially after hard-hit sales in 2020 on the back of the pandemic slowdown and global chip shortages which saw a deficit of 242,000 (990,000 cars) cars sold versus 2019 (1.232 million units) and a 34.8 percent decline in operating profits, from JPY43 Billion in 2019, to just JPY8.8 Billion in 2020.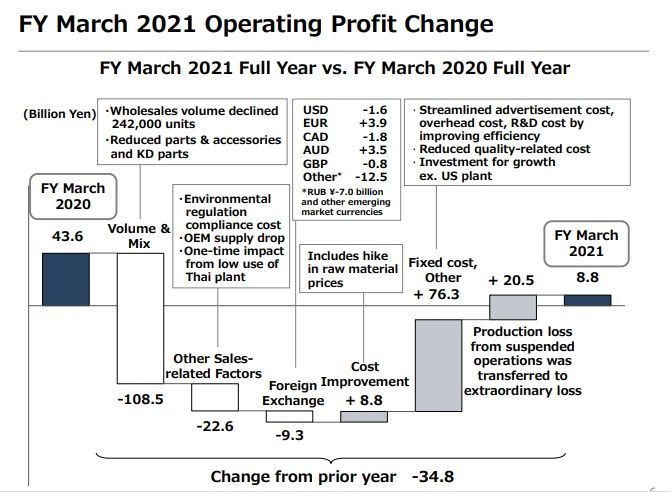 Mazda has also axed the lackluster selling CX-3 and Mazda 6 in North America, which should signal similar actions for other markets if they wish to reduce operating expenses in 2021 and 2022. It's a relatively large gamble, but sales did recover in the last six months of 2020. For 2021, Mazda has forecasted a global sales volume of 1.41 million units, but its achievability remains to be seen.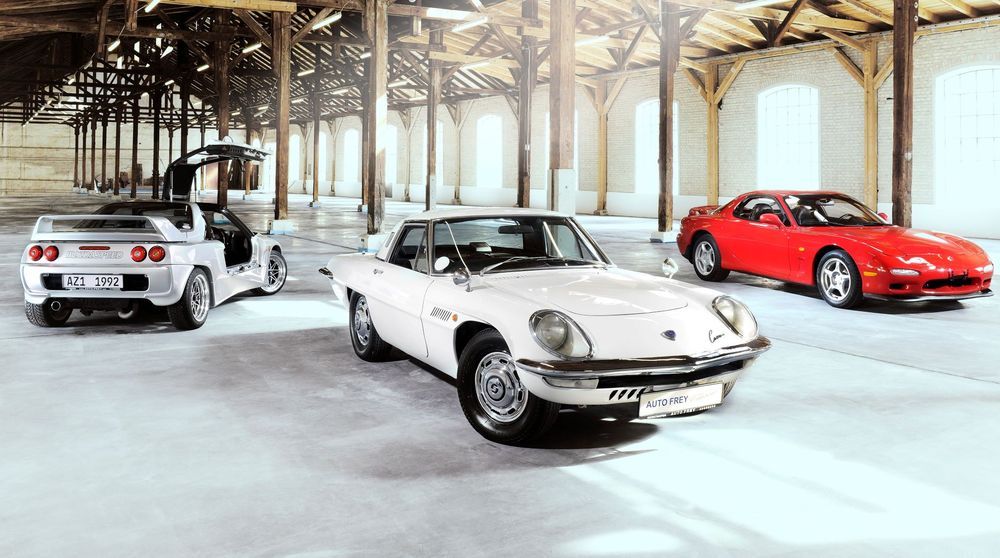 But, Mazda's trademark maverick spirit should see them push through to the light at the end of the tunnel, and all things granted, it should be a very bright light, because, in 2023, we might just see a breakout like no other, perhaps an entirely new Mazda from the one we know.


For more latest car news, reviews, car buying guides and videos visit us at Carlist.my Auto News.
Check out all the best new & used car deals in Malaysia at Carlist.my.
Sell your car fast with the best offer? Visit us at CarlistBid.my.
Get your latest new car promotion here also.
---
---
---
---
Comments