The Lexus LF-Z Concept Is A Sweet Early Taste Of Its Electric Future
Auto News While Lexus' rivals in Europe were stumbling over themselves to bring a premium 'ground-up' EV to market, the Japanese automaker was, and continues to be, in no hurry. Sure, they have little oddities such as the UX300e, but that can't hold a candle to the LF-Z's lofty ambitions.
---
Radical as the styling is, the technology behind the car itself is firmly grounded to realistic roadmap, but more noteworthy is what this vehicle symbolises to both Lexus and its parent company Toyota, who as we all know were instrumental in the original proliferation and popularisation of hybrid cars in modern automotive culture.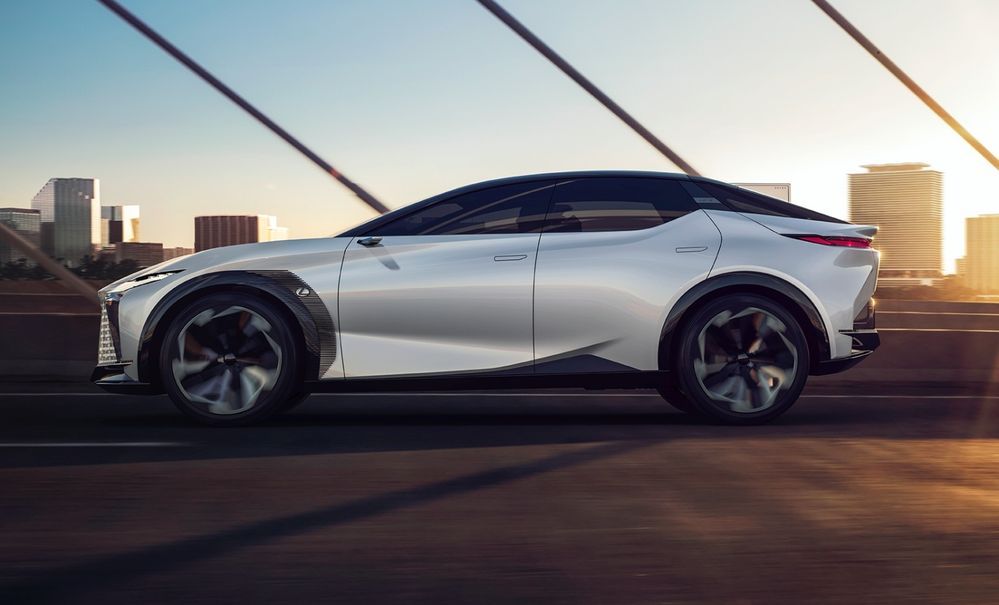 For one, the LF-Z Electrified is built atop an as-yet unnamed dedicated electric vehicle platform that will be shared between the two brands. There are some crossover-like elements to its design (this is 2021, after all), but the low slung profile and roofline suggests a mix between a hatchback and coupe, making known some of its performance aspirations as well.
The LF name is also an interesting choice here as this designation was previously reserved for the brand's most coveted model, the V10-powered LFA. However, suggesting that this LF-Z is the conceptual progenitor to what could be a successor to that 2010 supercar might be too much of a leap.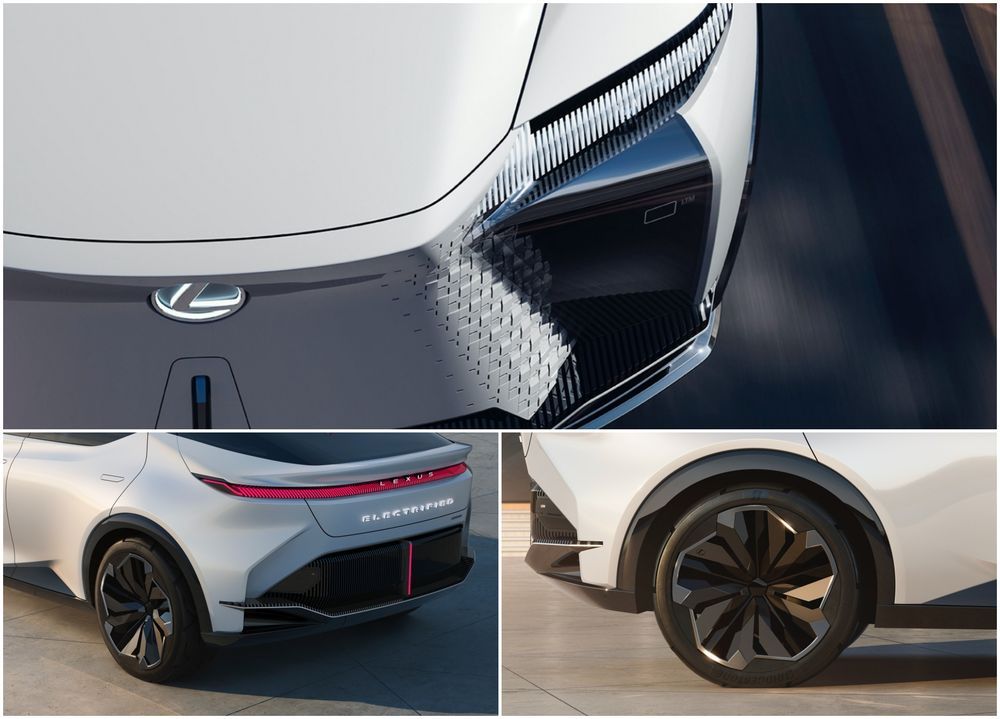 Oddly enough, its lack of a traditional combustion engine hasn't stopped the designers from giving it a pronounced bonnet, which flows into a fascia that seems to be a very interesting and futuristic interpretation on Lexus' own 'spindle grille'.
The rest of the LF-Z Electrified concept's exterior blends sculpted curves with angular creases and a clever use of contrasting colours, telling us that there's very much to look forward to with regard to the design of future Lexus models. At the rear, though, the concept's most obvious visual piece here is the single-piece tail lamp incorporated with a visor-like light bar.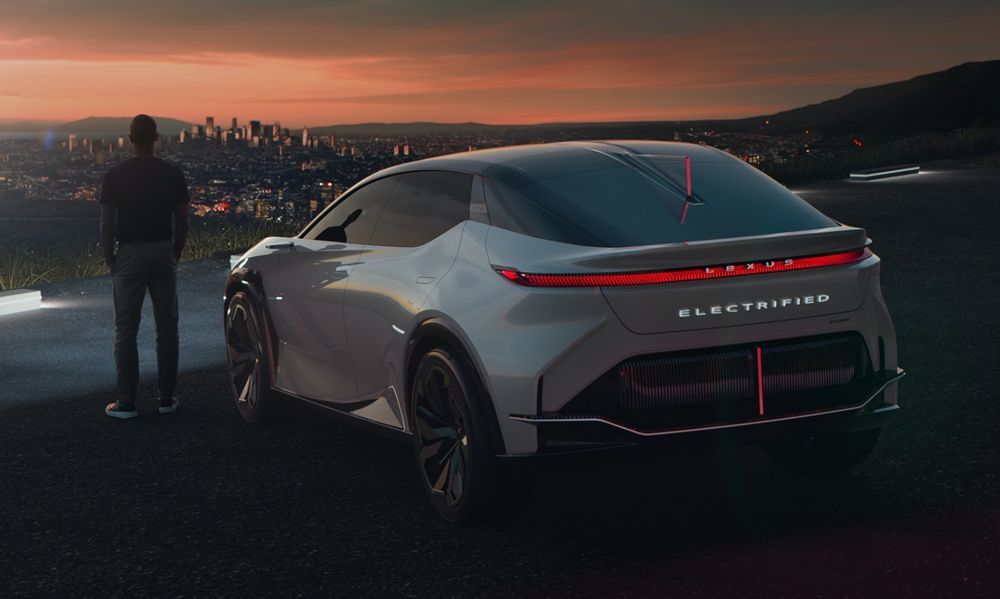 Also, as apparently Lexus doesn't think much of people's intelligence, they literally spell out "ELECTRIFIED" to remind everyone (but especially people in the car behind) that you're not in a combustion-powered vehicle. You know, in case it wasn't super obvious enough.
By itself, this has become a woefully derivative trope that's been done to death on other cars, even ones that have already entered production. Luckily, Lexus has complemented it with a pair of vertical illuminators that run down the centre line. That said, we can't imagine that roof fin being retained in the final draft.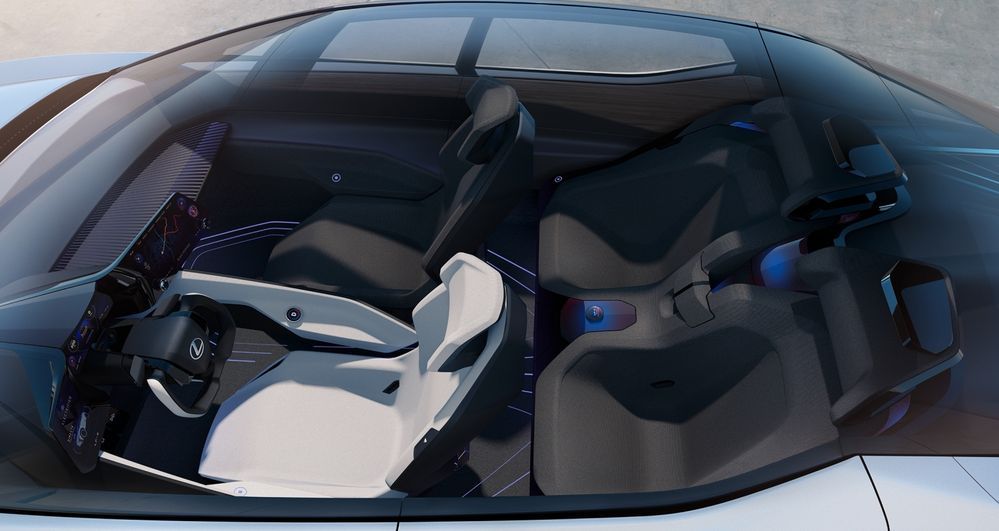 Stepping inside the concept's spaceship-like cabin (or cockpit as they would rather you call it) via its coupe-like pillar-less doors is another peek into what will very likely be the standard Lexus interior of the near future.
Predictably, there is almost no physical buttons or control interfaces save for a yoke-style half steering wheel and the usual pedals. Everything else is controlled via touchscreen and, presumably, a combination of voice and gesture control.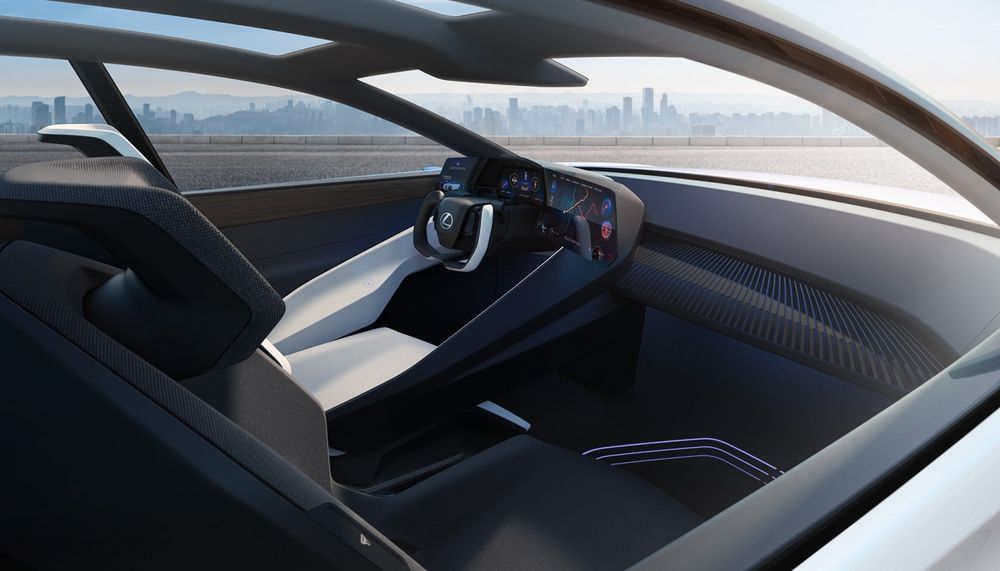 Lexus says that artificial intelligence technology will help the car predict and intuitively cater to the needs of the driver and its passengers in much the same way as a "lifestyle concierge" would by proactively providing navigation assistance and adapting to preferences communicated to it via a companion smartphone app.
Not many details are made public (yet?) about the LF-Z Electrified's powertrain specifications, but Lexus has revealed that a 90kWh battery sits at the heart of it, feeding a powerful 540hp/700Nm single electric motor mounted on the rear axle. A new Direct4 AWD system is also fitted to selectively send drive to the front wheels as well.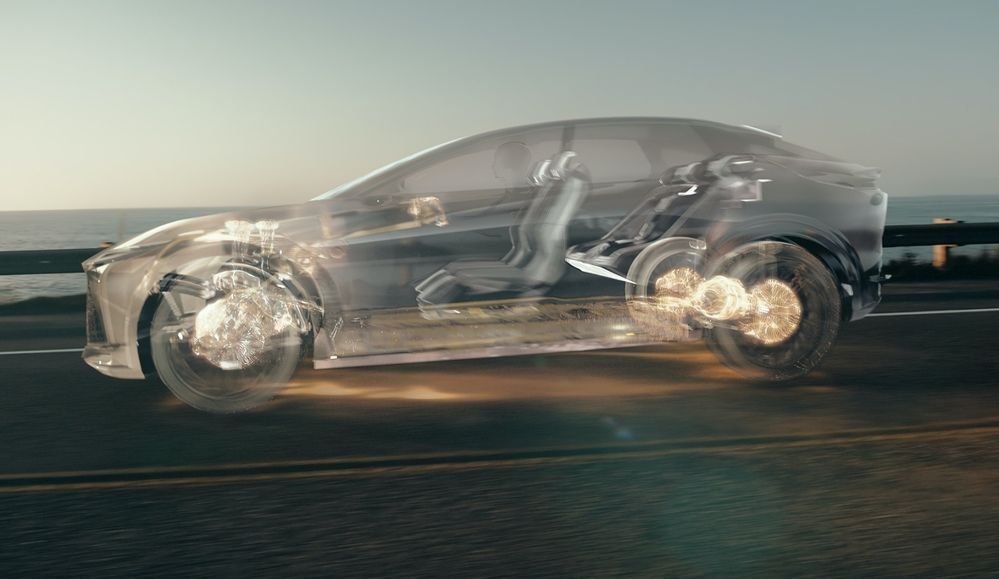 Despite this unusual layout for an EV, the Lexus isn't exactly wanting for acceleration, capable of dispatching 100km/h from rest in a claimed 3.0 seconds before hitting a 200km/h speed limiter - so, still faster flat out than a Volvo.
No such word on the finer points of its electric-specific platform, but range is quoted as being around 600km based on WLTP standards while supporting fast chargers up to 150kW, though estimated charging times are not disclosed.
---
---
---
---
Comments