The Toyota RAV4 Mountain Rescue: For Those Hard To Reach Places
Auto News The RAV4 Mountain Rescue is a concept vehicle that's very upfront and honest about its purpose. Trouble up on a mountain? Need rescuing? Send this kitted-up Toyota RAV4 to save the day!
---
This particular vehicle was meant to be unveiled at the 2021 Tokyo Auto Salon prior to the decision to have it be an online-only event, so we only have these renderings to compensate for on-the-ground photos. At least they look realistic enough for something spat out of a computer.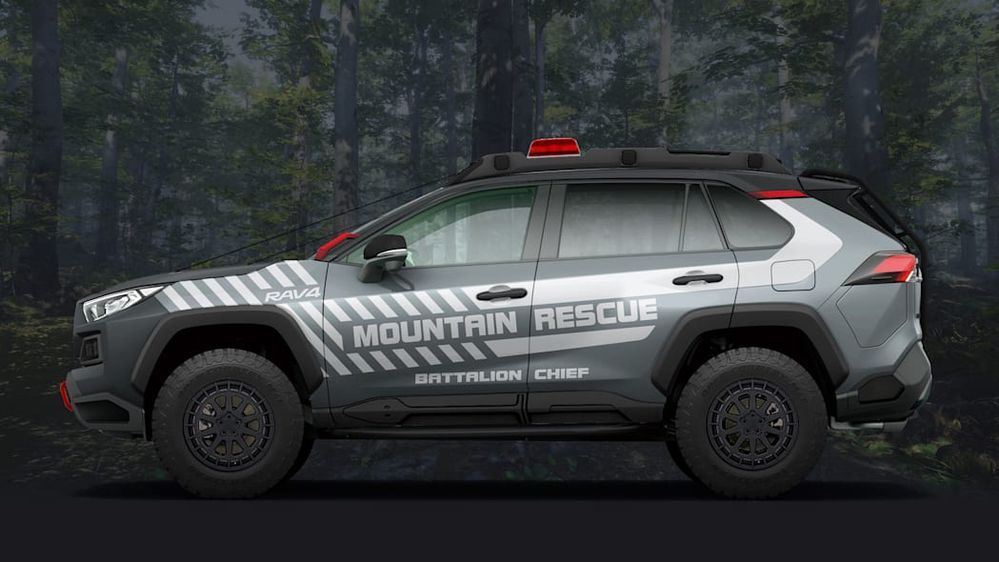 To be honest, the RAV4 Mountain Rescue, despite having all its lettering in English, is unmistakably Japanese in philosophy. Especially because of its modifications, this is the kind of vehicle you'd see being driven by the supporting cast in an Ultraman live-action TV show/movie.
Over the factory-spec donor car, the Mountain Rescue has been fitted with a matte black front end and a dark bluish grey body colour with light grey decals that are contrasted only by the two bright red tow hooks and grille reflectors up front. There's a silver skid plate thing below the actual bumper, but we question if this has any actual utility.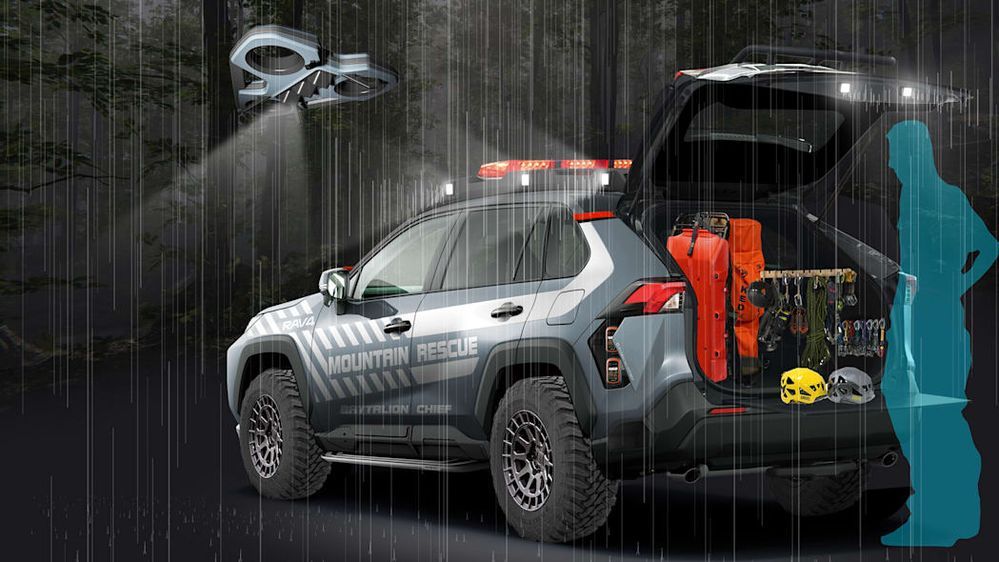 The red accents are repeated again on a pair of handles on both the A-pillar and D-pillar but are instantly drowned out by the emergency light bar and all-round LED spotlights mounted on the RAV4's custom roof rack.
Replacing the standard set of alloys are what look like rally-spec lightweight wheels wearing chunky off-road tyres. From the looks of things, it's also been treated to some suspension work for a higher-than-usual ground clearance. However, that is offset a little by the heavy-duty running boards.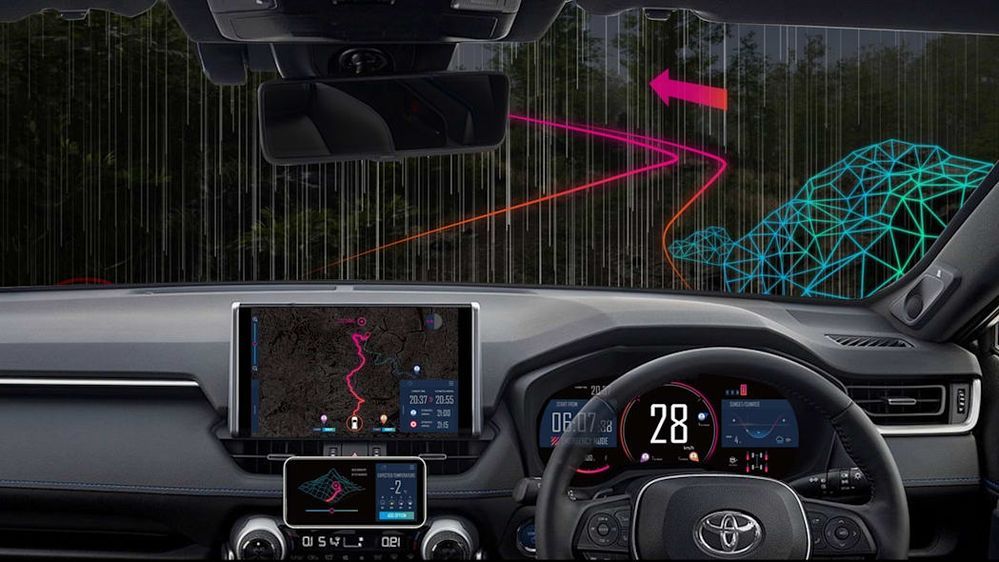 At the rear, the only notable change are a custom slot for walkie talkies that, when unused, look like an extension of the tail light housing. That large hatch opens to reveal a plenty of rescue gear, naturally, which can vary depending on what specific task the SUV is assigned to.
Apart from the exterior upgrades to help it get to a trouble spot through potentially rough terrain, the RAV4 Mountain Rescue also has a suite of emergency response equipment onboard, from mountaineering gear to collapsible gurneys to support for search and rescue drones, Lidar sensors, thermal imaging and infrared cameras, loudspeakers, and much more.
Now, this might be worth 200k, don't ya think?
---
---
---
---
Comments