Mazda's Next-Gen BMW Killer Reminds Us Of A BMW From Back In The Day
Insights You have to adore Mazda's maverick spirit. I mean the company calls Hiroshima its home for crying out loud! While other companies would have considered an atomic bombing to be the proverbial cue to pack your bags and hit the road, they stayed and rose from the ashes again.
This daring spirit has undoubtedly spurred them to go against the grain of convention and create some of the most iconic cars of the 20th century – the Cosmo, MX-5, and RX-7 come to mind – and in 2022, they might just do it again!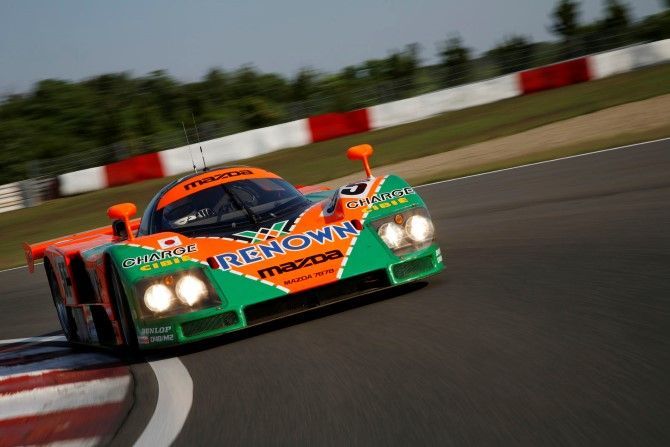 Everyone said the Wankel rotary engine is unreliable, Mazda won the LeMans 24Hrs with it
Choosing to negate the temptations (and profits) of volume production, they're overarching strategy is to position the brand above the likes of Honda, Toyota, and Subaru – and dance with the likes of BMW, Mercedes-Benz, Audi, and Lexus.
And they're not just blowing hot air either – with Car and Driver recently stating the next-generation Mazda 6 will sport a longitudinally-mounted Skyactiv-X inline-six engine sending power to the rear wheels – rumoured to have 350 bhp; aided by a 48V hybrid system – they are definitely building a BMW and Mercedes-Benz assassin. A diesel-powered 2nd-generation Skyactiv-D engine is also in the works.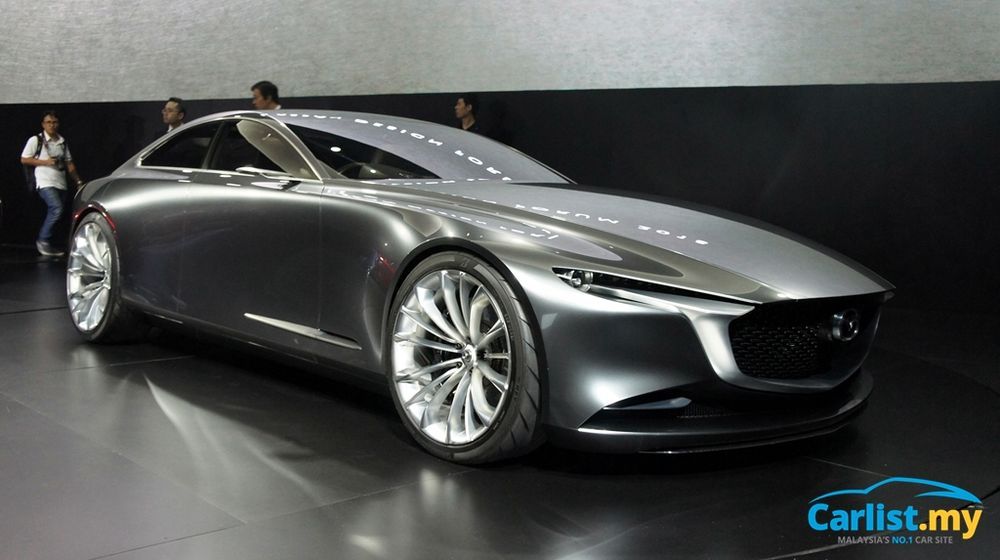 And the Mazda Vision Coupe concept from 2017 provides the clearest view yet of how drop-dead gorgeous it might look. The Kai Concept (revealed alongside) has come full circle as the Mazda 3, leaving the 'Kodo-design' Vision Coupe concept to conform to Mazda's "Large Architecture" model plans first unveiled last year.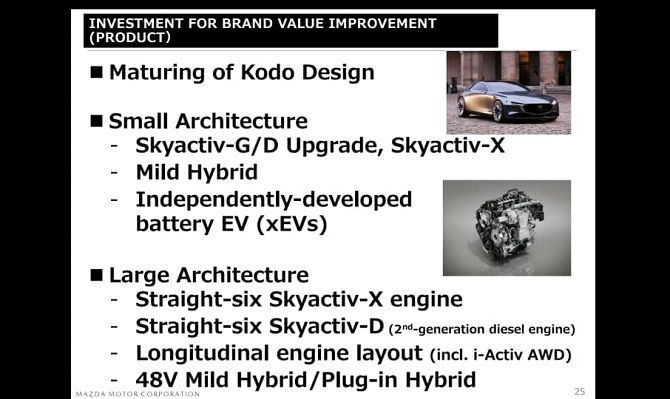 But, and this is a big but… Mazda has also said that it will still develop its front-wheel drive architecture and-introduce hybridisation – hence, to be objective (and not confuse the situation); this leaves us with two likely outcomes:
With the current-generation Mazda 6 first introduced in 2012 (granted with several updates along the way), it's ripe for an all-new model to be introduced – initially expected no later than 2020, maybe early 2021 given the current slowdown. This could mean Mazda introduces the next-gen Mazda 6, as a front-wheel drive model, with the aforementioned latest generation powertrains – if one can imagine a slightly shrunken down version of the Vision concept, though still sporting the Kodo Design's familial features and svelte proportions. And given Car and Driver's statement that the new rear-wheel drive model will only come in 2022, it adds credence to the fact that Mazda may not let the current car soldier on for another two years, especially when the latest Toyota Camry and Honda Accord are already capturing markets around the world. Then perhaps, the Vision Concept will translate into something far more premium than a Mazda 6 – Mazda 9 anyone? Ironically, the last big sedan Mazda sold was the 929.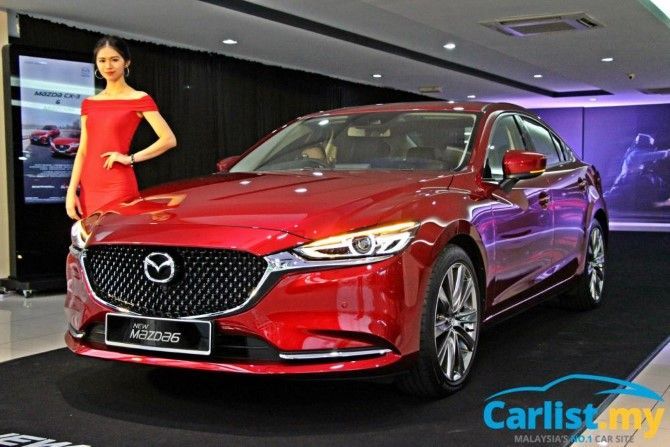 The second outcome takes into account what Car and Driver have stated, that Mazda ditches the front-wheel drive architecture for the Mazda 6 altogether. They let the current model ride out its days, selling what it can, where it can – and focus all their efforts on developing the next-generation Mazda 6 to take on the likes of the BMW 3 Series, or maybe even the 5 Series if they're going for broke, and we know they've got the moxie to do it. This could alternatively mean, the mild-hybrid powerplants, and newer developments of the Skyactiv-X and -D engines will be purposed for use in everything from the Mazda 3 to the CX-30 and CX-8. So its interesting times indeed at Mazda.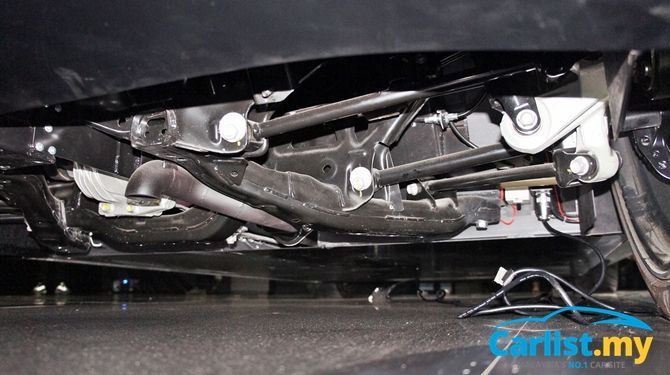 Picture of the rear subframe and differential of the Mazda Vision concept
Developing an all-new rear-wheel drive platform from scratch is a monumental operation requiring above all else, money… which Mazda alone probably don't have. That is why it's deepening its ties with Toyota, who do have money, and lots of it. Toyota has expressed interest in using the Skyactiv-X rear-wheel drive platform to underpin its next-generation Lexus IS and RC models.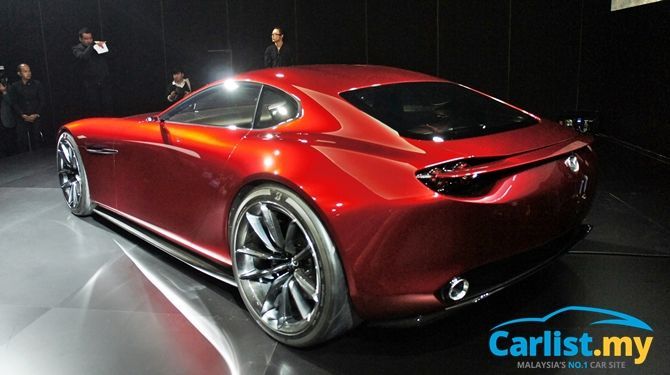 Mazda could also do the same, and this is where it gets very interesting – remember the RX Vision concept? Much of the fanfare revolved around Mazda's return of the Wankel rotary engine in the production version of the RX Vision – but this time to function as a range extender to power the car's performance electric drivetrain, or to get the car home when low on charge.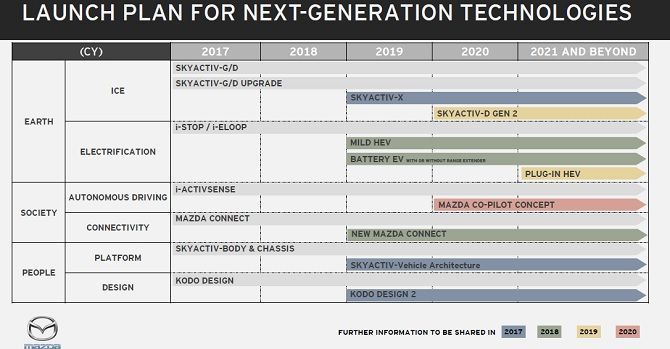 However, with little details, and no feature in the company's short-term development plans, they could just as well develop two premium models at the same time, which would be more cost-efficient and capture a larger portion of the premium market. This further plays into scenario 1, but it's all conjecture at this point.
In any case, Mazda's plan to box with the big boys just might work – why – because BMW themselves have done it before.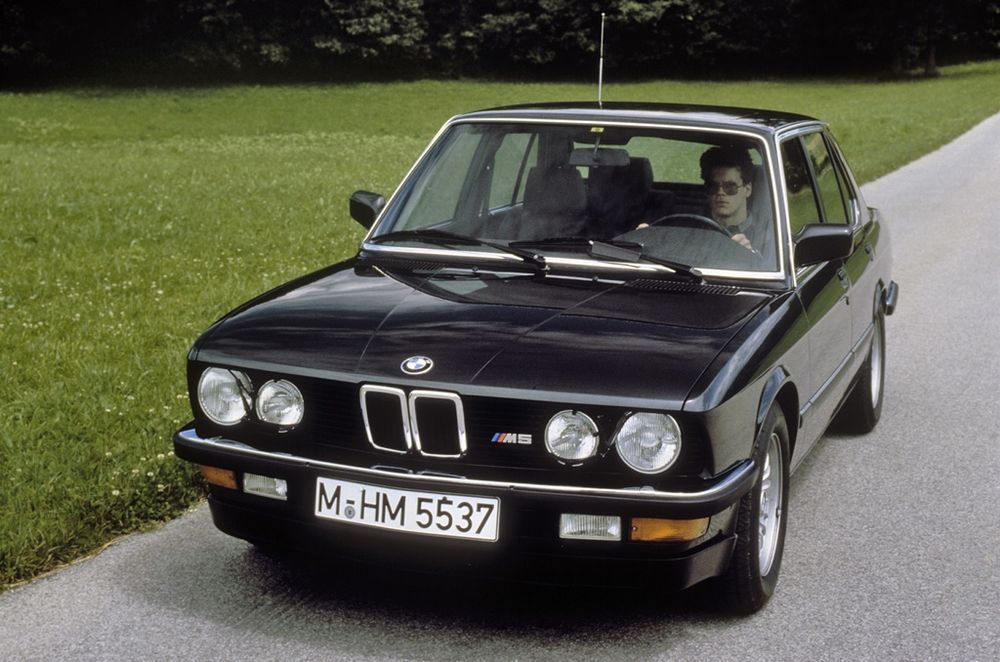 Prior to the early 80s, BMW was still not considered to be on par with Mercedes-Benz. Yes, BMW made cars that looked good, were great to drive, and they were also busy building a heritage of motorsports alongside across the world. However, if you were a rich person, and wanted to show it off – you'd still go and buy a Mercedes-Benz.
That was perhaps until the E28-generation 5 Series came along; modern design, refined and powerful six-cylinder engines, rear-wheel drive (technically this was a given at the time), and a lively chassis meant that BMW was no longer playing catchup, it was showing Mercedes how to get it done. And all this before, the Godfather of the M5, the M535i came along.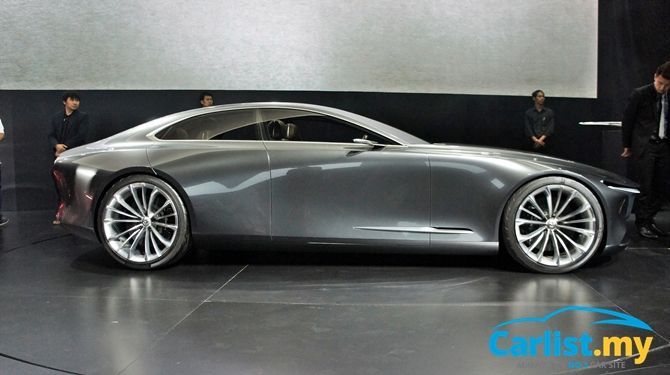 The (E28) 5 Series resonated well with non-conformist younger people, of a growing middle-class… in a time when driving was not just a means to an end, but an elixir for freedom! And the rest, as they say, is history!
Time will tell if Mazda's new foray will offer the same results but we can safely say they have the spirit, creativity, and pizzazz to pull it off.
These are uncertain, unprecedented times, but as the saying goes - no risk, no rewards - and we definitely know of one other company that will be waiting with bated breath... BMW. One thing we know is that they don't shy away from a good challenge too... just ask Mercedes-Benz.
---
---
---
Comments