Tokyo 2017: Mazda's Kai Concept Is The Evolution Of the Mazda 3
Auto News While most of the attention at Mazda's booth during this year's Tokyo Motor Show will be on the Vision Coupe concept, let's spare a thought for the Kai Concept- a sleek hatchback that Mazda has packed to the brim with next-gen SKYACTIV everything.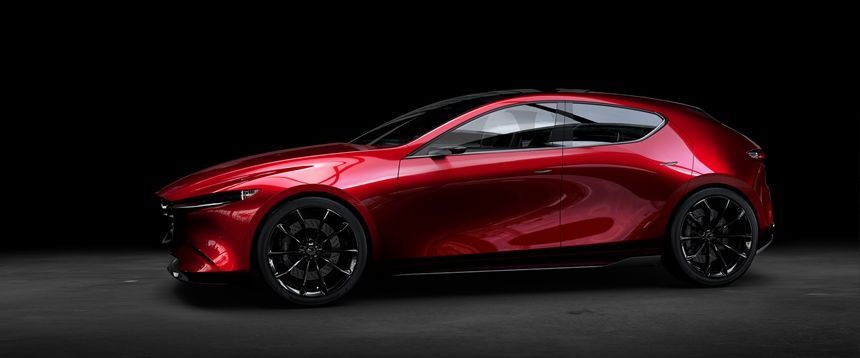 Rendered here in soul-red, this hatchback showcases a lot of Mazda's latest iteration of the KODO design language that we see on the Vision Coupe concept, but in a more mass-market, production friendly context. The elements are similar, but the application and end result feels far more realistic than the sweeping curves and creases of the Vision Coupe.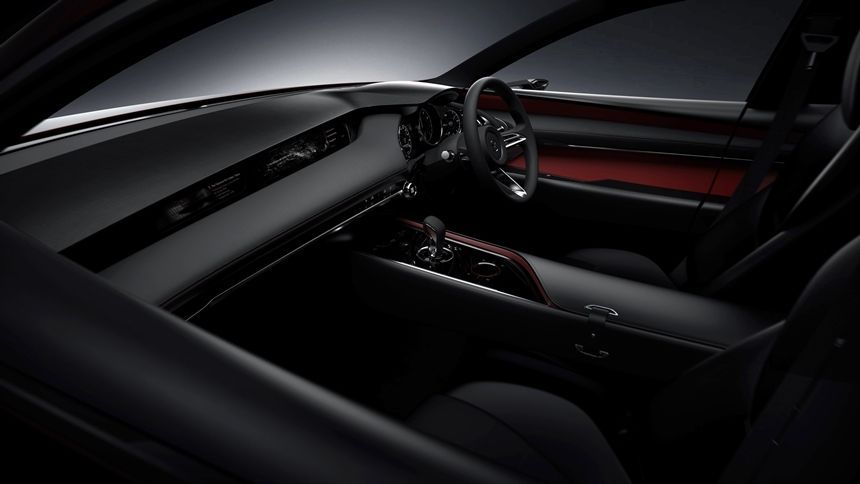 Even the interior doesn't look far off from what you would expect of a true-blue production model. It's a neat step up from what we already see in Mazda products, although perhaps a little more minimalist in layout and execution.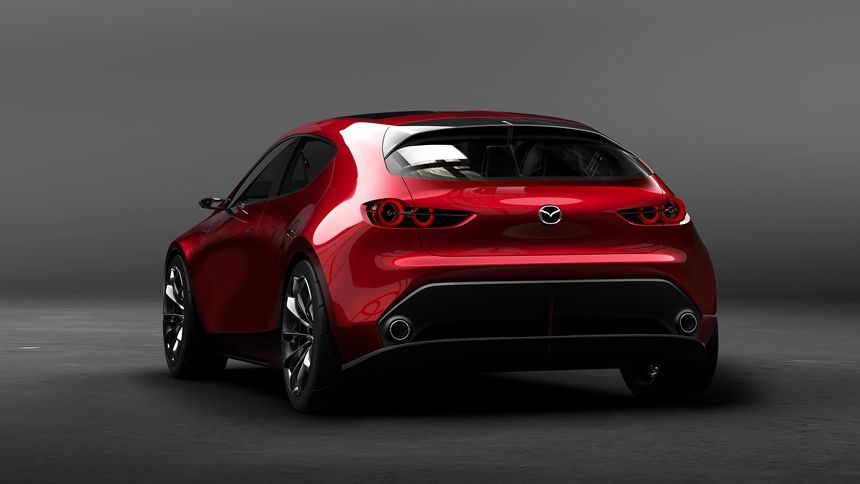 But it's also the technology that is heavily important- and these are things that you don't really see with a concept car. Mazda says that the Kai Concept packs a SKYACTIV-X gasoline engine- one that is expected to be introduced in 2019- as well as the next generation SKYACTIV vehicle architecture.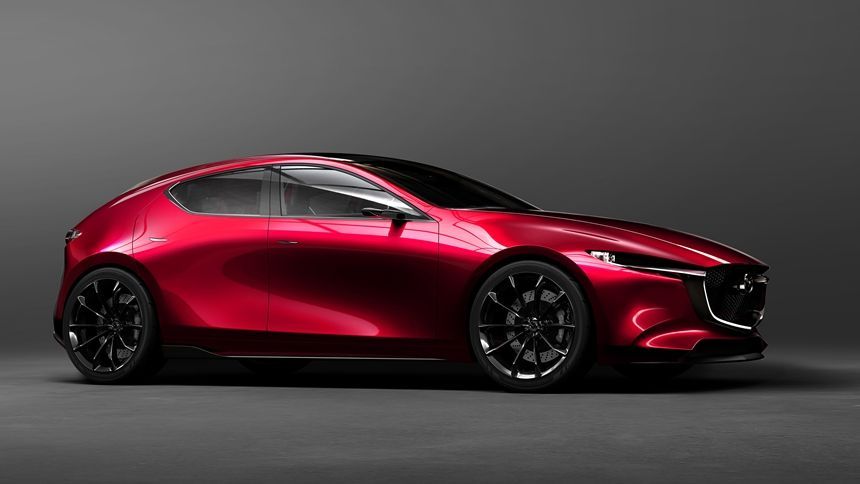 Improvements in refinement and handling are all to be expected as well- but of course, this is just a concept car. The only thing to keep in mind is that it's a concept that will likely make it to production, and it looks like it will be the eventual successor for the Mazda 3 line.
---
---
---
---
Comments