2015 Hyundai Sonata Is The First Car To Roll Out With Android Auto
Auto News In the fight to bring the slickest, prettiest, most comprehensive in-car infotainment solutions to market, Hyundai just took a charged sprint to the finish. Its 2015 Sonata will be the first car production car to offer Android Auto right from the start.
Android Auto, Google's project to bring the functionality of a smartphone to a car's integrated display, has been in the works for nearly a year now with betas and public previews. This, however must mean the software giant and automakers are finally seeing it as a viable and desired alternative to their own proprietary solutions. This, ladies and gentlemen, is a good thing. Imagine, a unified interface when you plug in your phone, no matter which car you enter.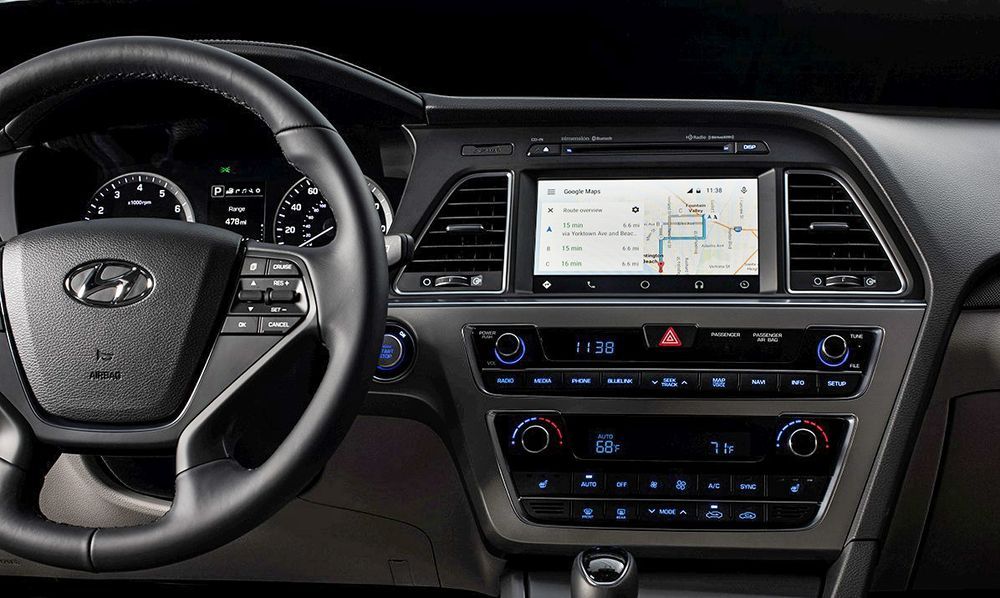 "Android Auto aligns with Hyundai's core interior design principles of safety, intuitiveness and simplicity," said Dave Zuchowski, president and CEO, Hyundai Motor America. "We launched this highly anticipated feature on our best-selling Sonata, adding to our promise of value. With the launch of Android Auto, we provide more owners with the experience of cutting-edge technology."
Android Auto, and its Apple competitor CarPlay, aims to solve the user interface issue that has plagued many in-car screens while making it safer to operate smartphone functions while driving. The fact is, many of us interact or simply full on use our smartphones while driving, a very unsafe practice. So avoid this and allow our attention to eyes to remain on the road, voice recognition software has become so advanced in smartphones that it's only natural to use it in a car. It is therefore the primary input method. There is an onscreen keyboard, but it's only accessible while stationary.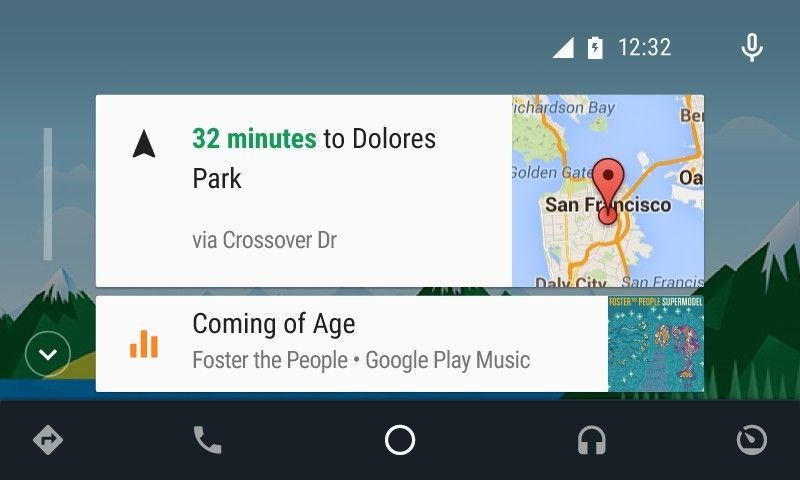 Now drivers will enjoy Google Maps navigation, Messaging, Calls, Music, Voice Search and more without taking their eyes off the road. And should they have to interact with the screen, its bright and large buttons are much easier to manipulate from the driver's seat than a relatively small screen with relatively small buttons of a smartphone display – such as the way most of us mount our smartphones in cars.
Since this is a recent technology, only owners of devices that run a recent version of Android will be able to use Android Auto. In this case, Android 5.0 Lollipop or newer. From there it's a simple plug in from the car's USB jack to the micro USB port on the smartphone. The device's screen will blackout after an Android Auto splash screen and functionality will be transferred to the car's screen and controls. The smartphone is pretty much useless at this point, and best left in the cubby hold.
Hyundai doesn't intend on leaving existing owners of its 2015 Sonata in the lurch, and is offering a free software update that will install Android Auto functionality through its dealers. The update is live for US customers, but it's unclear when that will expand to other markets. Alternatively, later this year owners will be offered an option to download the Android Auto software update onto a USB stick to perform the update themselves.
Android Auto support will be spread to other vehicles in the Hyundai line-up later.
---
---
---
---
Comments