All-New 2018 Audi A8 (D5) - Self-Pilots In Traffic Jams; V6, V8 Mild-Hybrid Engines
Auto News The all-new fourth-generation Audi A8 has just been revealed at the Audi Summit happening in Barcelona, debuting the brand's new design direction, highly-advanced automated driving systems, and a range of highly-advanced mild-hybrid powertrains with 48V electric architecture.
As with its competitors, chiefly the Mercedes-Benz S-Class and BMW 7 Series, the all-new A8 will be available in two body lengths – the standard wheelbase model stretches 5.17 metres long, whilst the long wheelbase A8L adds an extra 13cm of metal between the axles.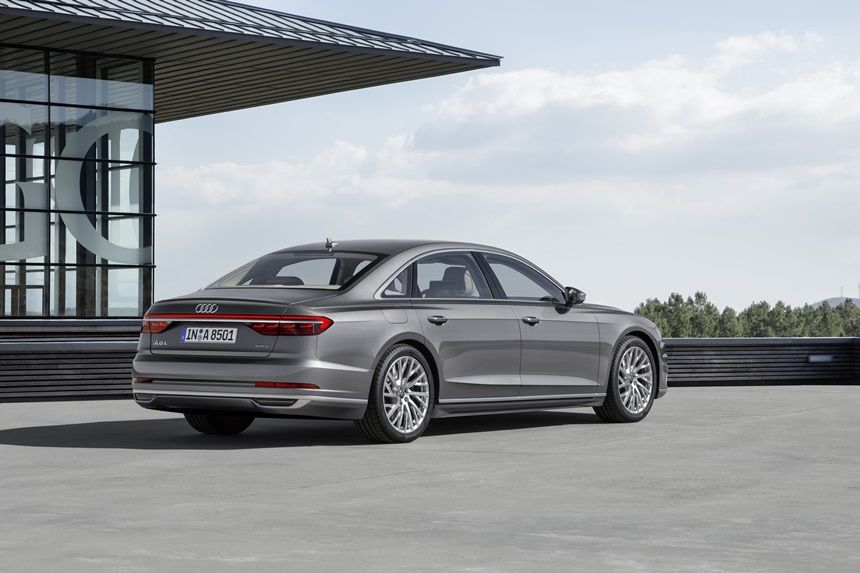 A new styling language for the Audi brand debuts in the A8, though it is largely a reinterpretation of familiar elements. Up front, the usual Singleframe grille is now more trapezoidal than ever. Along the side, the three-part shoulder line is arranged to emphasize the A8's quattro drivetrain.
Inside, a revolutionized interior embraces a minimalist concept that offers few buttons or switches; a new infotainment system replaces the familiar pushbutton and touchpad interface with a 10.1-inch touchscreen display that is flush with the dashboard panel. Beneath it, a second touchscreen offers access to climate control systems.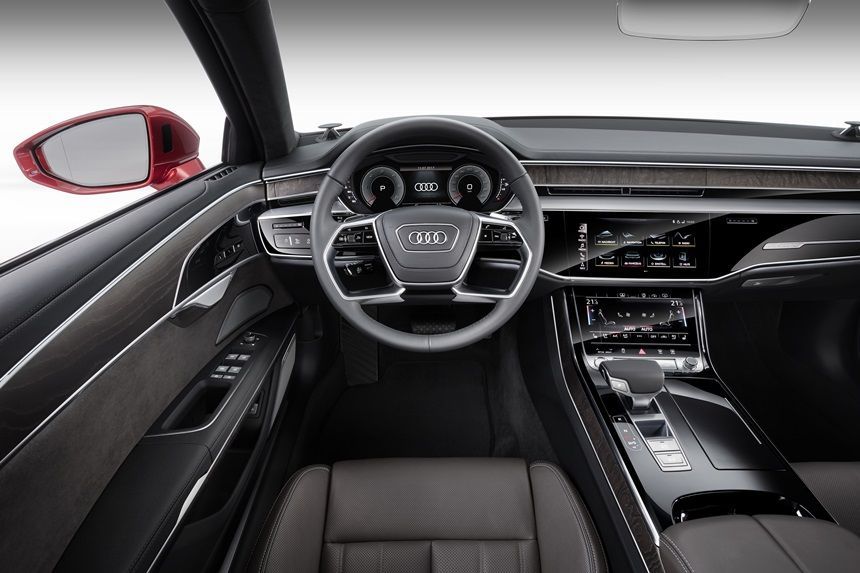 A high degree of automated driving is engineered into the new A8. The Audi AI traffic jam pilot is able accelerate, steer, and brake the vehicle autonomously at speeds up to 60 km/h without any intervention or even attention from the driver, who is nevertheless required to be ready to retake control of the vehicle when prompted.
Extensions of the A8's self-driving capabilities include remote parking pilot and remote garage pilot which allow the driver to, well, step down and let the car park itself in a tight spot or narrow garage. The system is engaged via the myAudi smartphone app that also allows the driver to view the vehicle's surroundings through its built-in network of cameras.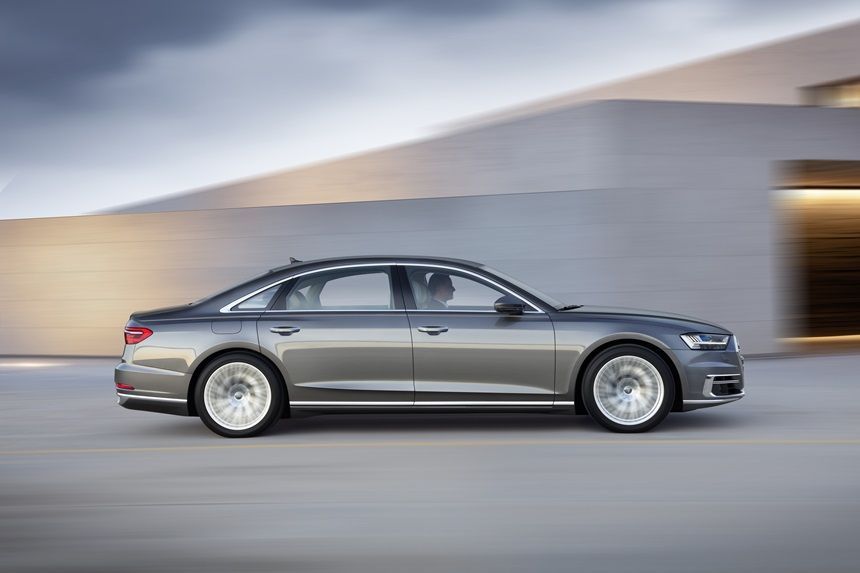 The A8 is also offered with a fully-active suspension system which is able to individually vary the suspension behaviour at each wheel. It even draws on visual from the front camera feed to predict upcoming terrain and rapidly adjust its response to compensate. This advanced suspension system needs a bit of juice to power, which it draws from a 48V electrical system that is standard in all versions of the A8.
The 48V system incorporates a belt-alternator starter that allows the vehicle to coast with engine off and also to restart more smoothly. This effectively makes all variants of the A8 mild hybrids at the very least. Audi claims that the system is able to cut fuel consumption of the A8, which are yet to be revealed, by as much as 0.7 litres/100km in the real world.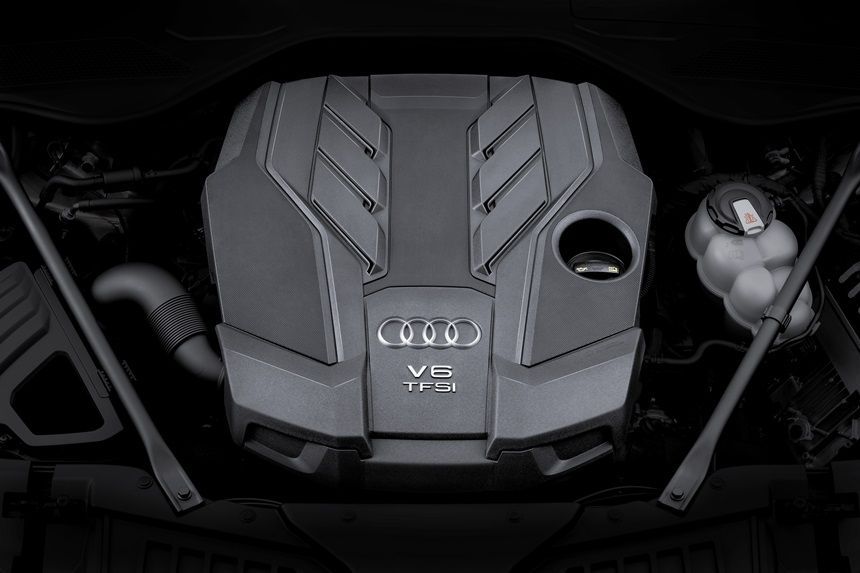 For starters, Audi is launching the A8 with two 3.0-litre V6 engines – 286 hp diesel and a 340 hp petrol. A pair of 4.0-litre V8s consisting of a 435 hp diesel and a 460 hp petrol is slated to follow before a 6.0-litre W12 arrives to top off the range. All variants come standard with quattro all-wheel drive.
Also to come will be a plug-in hybrid variant to be offered exclusively in long-wheelbase configuration. Dubbed the A8L e-tron quattro, it pairs a 3.0 TFSI petrol engine with an electric motor to achieve net system outputs of 449 hp and 700 Nm. A full charge of its lithium-ion battery is said to be enough for 50km of electric driving, and wireless charging is set to be available as an option.
The new A8 is being built at Audi's plant in Neckarsulm, Germany, and will be hitting German roads by late autumn 2017. Prices start at EUR 90,600 for the regular wheelbase A8 and EUR 94,100 for the long-wheelbase A8L. At present exchange rates, they convert to about RM444k and RM461k respectively.
---
---
---
---
Comments