ANCAP Five Stars For Mazda CX-3 and Mazda 2, Four for Audi TT
Auto News Both the Mazda CX-3 and Mazda 2 have received the maximum five-star rating from the Australasian New Car Assessment Program (ANCAP).
The CX-3 scored some very impressively high points from the tests – 2 out of 2 for the pole impact test, 16 out of 16 for side impact, 15.44 out of 16 for frontal offset impact, giving it an overall score of 36.44 out of 37.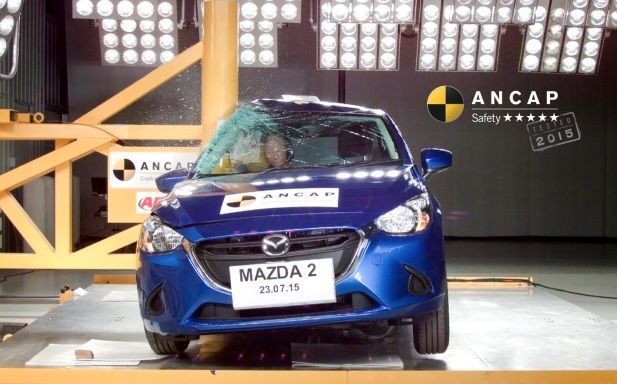 The smaller Mazda 2 was equally impressive - 2 out of 2 for the pole impact test, 15.66 out of 16 for side impact, 15.69 out of 16 for frontal offset impact, giving it an overall score of 36.35 out of 37.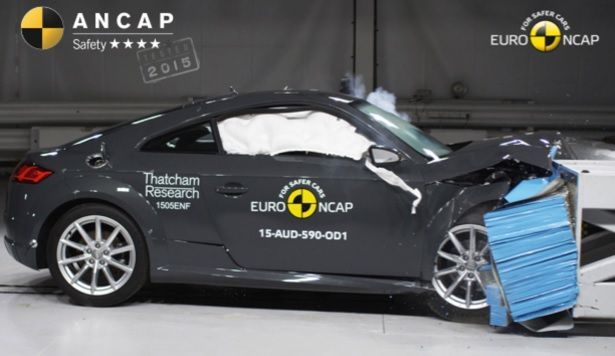 The Audi TT scored four stars, let down by its marginal performance in child occupant protection and non-availability of options for autonomous emergency braking, which is available on both the Mazdas.
The Mazda CX-3 tested was produced in Japan while the Mazda 2 originated from Thailand.
I thought the Mazda CX-3 Scored Only Four Stars For Euro NCAP?
Just in case you are wondering why the rating for the CX-3 is different from the 4-star Euro NCAP reported by us last week, this is down to the different methods of testing adopted.
While there is a general guideline for all Global NCAP-affiliated organisations around the world - which includes ASEAN NCAP, Latin NCAP, ANCAP, Euro NCAP, JNCAP, C-NCAP and IIHS – some NCAP organisations have the liberty to introduce additional requirements which best reflects the requirements of their consumers.
Euro NCAP for example, originates in a relatively wealthier part of the world and needs to introduce stricter requirements to keep the bar for a five-star rating sufficiently high.
Conversely, it is unrealistic to expect ASEAN NCAP or Latin NCAP, or even ANCAP to adopt a similarly tough stance as doing so will only result in prohibitively expensive cars, which defeats Global NCAP's purpose of making safer cars accessible to all.
Starting 2015, the requirements for a Euro NCAP five star rating have been made stricter with the introduction of the addition a 50 km/h full width frontal collision test with a rigid barrier and two smaller dummies representing smaller frame female occupants, seated in front and behind.
In addition to that, the side barrier test now uses a larger, heavier impactor and the side pole test is a tougher, oblique-angle impact.
This is on top of the requirements introduced in 2014 that demands advanced driver's assistance – autonomous emergency braking, lane departure warning - to be fitted in at least 50 percent of the cars sold.
Generally, one should avoid comparing test results that are more than two years old, as the requirements are likely to have changed, and also to avoid comparing results from different NCAP organisations as the tests conducted are different.
---
---
---
---
Comments