Audi Q7 E-Tron 2.0 TFSI Makes Shanghai Debut, Aimed At Asian Markets
Auto News Audi has introduced a new variant of its flagship luxury SUV in the form of the Q7 E-Tron 2.0 TFSI, Ingolstadt's first TFSI petrol plug-in hybrid with quattro all-wheel drive. It is set to make it official premiere at the Shanghai Motor Show and is allocated exclusively for sale in the Asian markets.
We have previously detailed the unveil of a similar Audi product, the Audi Q7 e-tron Quattro during the 2015 Geneva Motor Show. A critical difference between the two models is in their powertrains. Where that had a 3.0 TDI six-cylinder diesel hybrid powertrain, this new model swaps that out for a 2.0-litre TFSI four-cylinder petrol motor.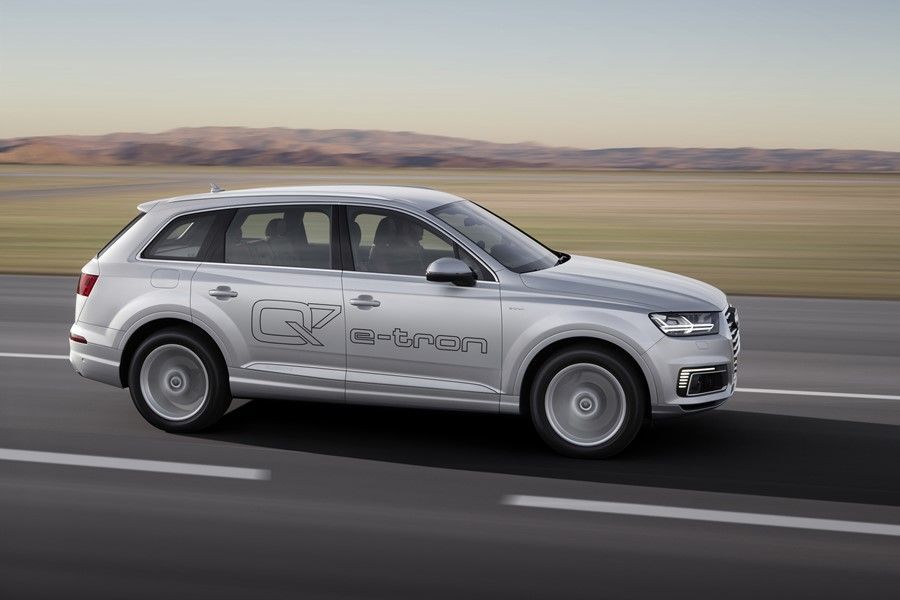 Difference Between the Audi Q7 e-tron Quattro: Power and Effiiency
The new Q7 e-tron 2.0 TFSI quattro's petrol engine exposes a deciding factor on price, where in Asian markets petrol powered cars and those with smaller displacements are generally offered at cheaper prices than their diesel siblings (with a higher displacement), such as in the countries it will be sold in: China, Singapore, and Japan.
Pairing the petrol and electric motors delivers a combined output of 367 hp and 700 Nm, enabling a 0-100km/h dash achieved in a mere 5.9 seconds, but still consumes a mere 2.5-litres of petrol per 100 km. This compares favorably to the Q7 e-tron Quattro's diesel figures of 373 hp, 700 Nm and 1.7 litres (wow) of diesel consumed per 100 km. Both use an eight-speed automatic transmission.
The Audi Q7 plug-in hybrid-specific thermal management system with integrated heat pump balances external and interior conditions to continually optimise battery load to allow for a best-in-class electric-only range of 53 km.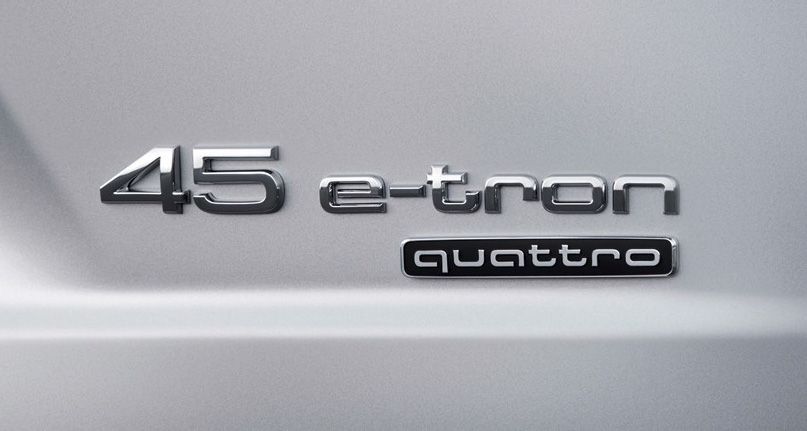 Hybrid Management
There are four driver-selectable modes:
In EV mode, the car uses its electric motor for propulsion as much as it can and only engages the petrol engine when necessary.
In Hybrid mode, the car is free to choose between electric or petrol power where it feels it would suit it best, either separately or in tandem.
In Battery Hold mode, the system alters parameters under its control to conserve the available electrical energy.
In Charge mode, the battery is being charged by the petrol motor where possible for later use.
The standard MMI navigation system is closely linked to the hybrid drive unit and uses short and long-range navigation data to select the most fuel-efficient combination of drive modes along a given route to a destination.
In markets where road tax structures offer incentives for petrol cars and engines under 2.0-litres, Audi's move of offering petrol-electric version of its Q7 e-tron could prove to be a wise inroad to lucrative Asian markets. And although the engine is a meager 1984 cc, the combined TFSI technology and electric drive make it a compelling overall package.
---
---
---
Related News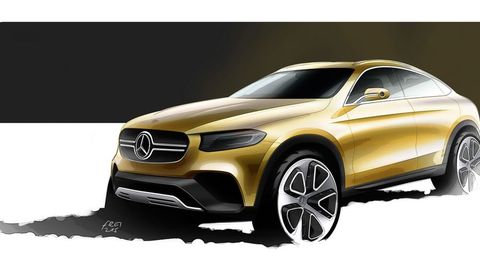 Auto News
Mercedes-Benz has released this official sketch of the upcoming GLC Coupé, scheduled to be unveiled in concept form at the 2015 Shanghai Auto Show ...
---
Comments