Do You Remember Your First Proton Or Perodua?
Insights Do you remember your first Proton or Perodua? Did it leave an indelible mark on your motoring experience? Your first vehicle, most likely a Proton or Perodua - probably had more smiles-per-miles potential than we give them credit for.
---
Malaysians these days might not appreciate how much of a raw driving experience a basic car can give you, which was likely the vehicle a lot of us kicked off our ownership journey on.
For a lot of us, in addition to gaining ultimate freedom and an embarrassing 'P' sticker, getting our driver's license also meant that our earliest cars never quite measured up to the faster, more expensive ones we actually wanted.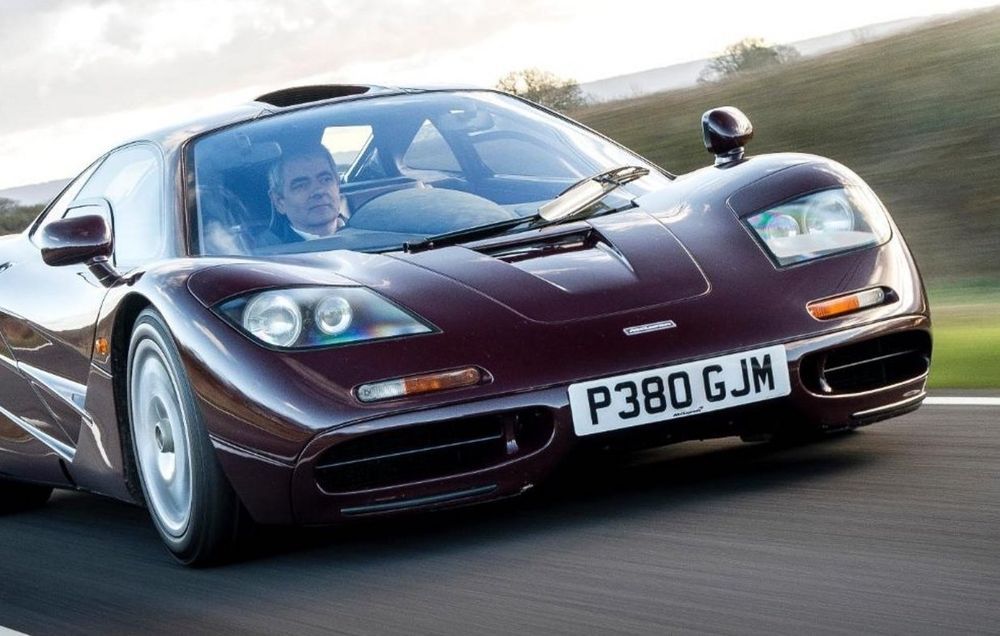 Ours were slow, sparsely equipped, somewhat underpowered, usually chosen for price, fuel economy, and were more often than not sourced from the used market. However, what some of us would soon learn is how much raw potential these 'budget' starter cars had behind their creaky doors and oxidised paint.
Malaysians are also a pretty creative bunch and paired with our limited budgets at that age, this forced us to 'get good' with these first cars we had. We might fit the odd upgrade, but the frequency depended on how much we were willing to starve.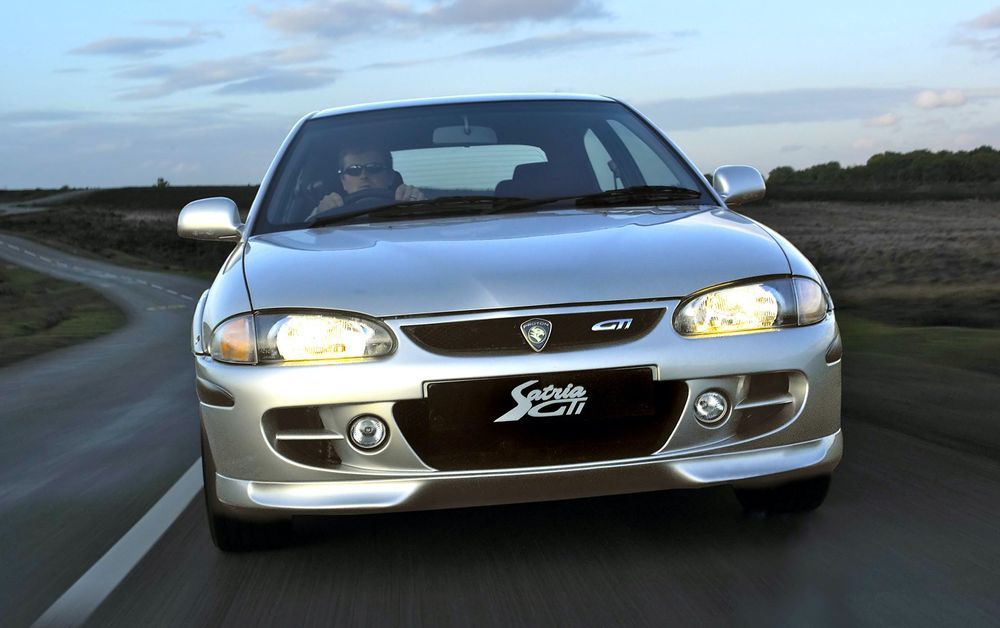 We all know cars like the Satria GTi, Neo R3, and the Proton Putra are coveted for their drive and fun factor, but raw driving thrills were always available to the majority of Malaysians, as we were often pleasantly surprised at how many smiles our less-renowned models had to offer up.
Listing down the cars that most of us equate with the pinnacle of driving fun from a local automaker is relatively easy and can probably comprise of a few select two-door models from Proton, proudly showing off its 'Handling by Lotus' badge.
For a relatively small country (or huge compared to Singapore), we have a rather expansive road network that totals more than 250,000km. Naturally, we drive a lot, and consequently have found ways to enjoy these roads - winding or straight - in any car we happen to be driving. It's just lucky that so many of our 'starter' cars, though basic, were so much fun to drive.
It was a final golden age, of sorts.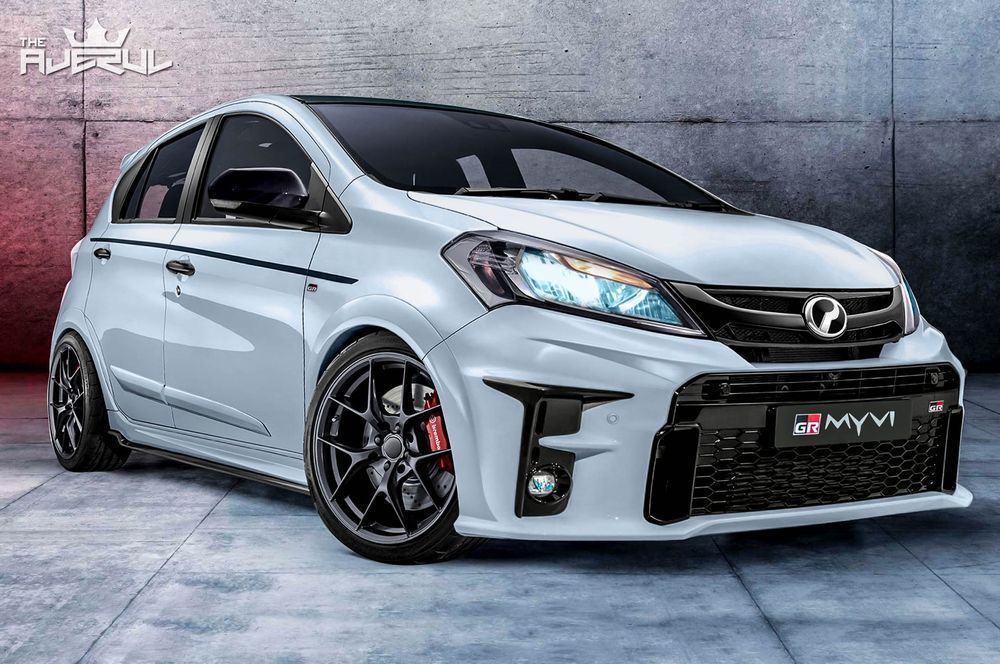 Things haven't stayed this way, unfortunately. They can't. Manuals are close to extinction, there are stricter laws on emissions and modifications, cars are now bigger and more burdened with safety technology and nanny-state features, making even entry-level cars in 2021 quite well-stocked (and heavy) by comparison. Things were a little more lawless a decade or two ago, and consequently more fun.
Let's run down some of the unsung and unexpected driver's cars to come out from Malaysian automakers: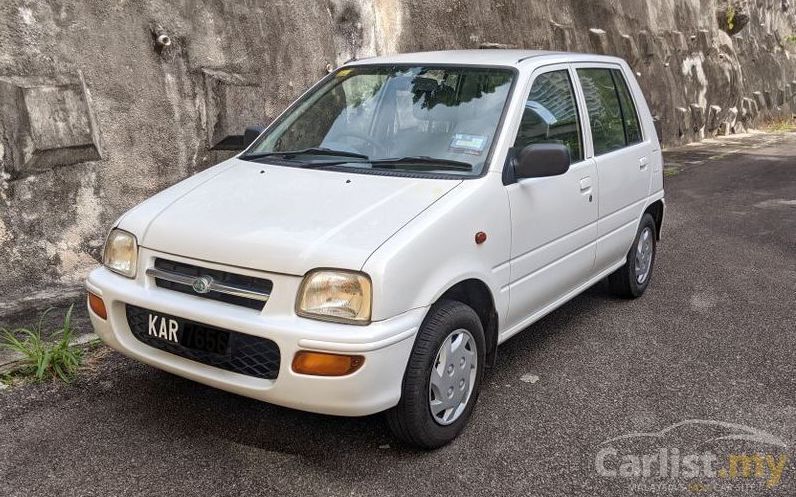 Perodua Kancil EX850
Until the Perodua Viva and Axia took over, this was probably what a good chunk of the Malaysian adult population used as a learner driver. This was a very good thing as the Kancil was a great little car to drive, and can take massive abuse.
Now that I have driven many other cars over the years, the Kancil stands out even more as a template of analogue control and the pleasures of basic motoring. During the driving tests, I would always seek out the oldest pre-facelift examples as I noticed their clutches were much nicer to actuate and had better weighted steering, making passing the road test a breeze.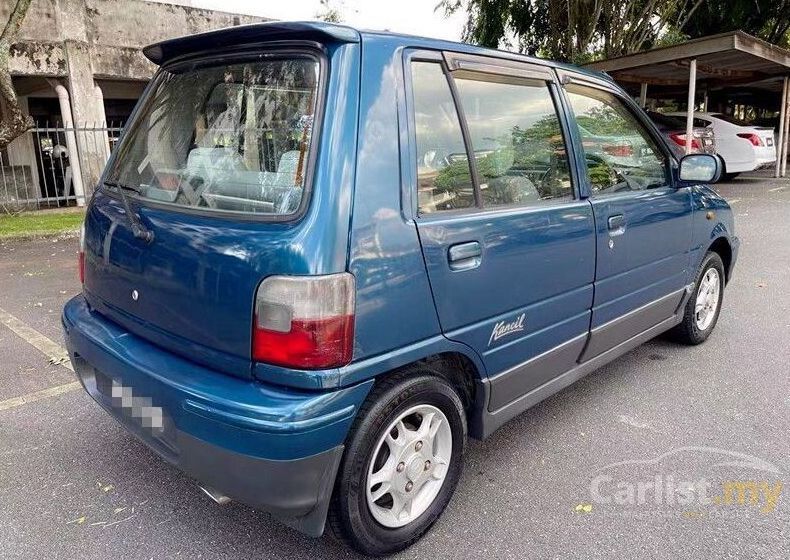 About 6 months later, after my own car (more on that later) was spending extended stays in the workshop, I borrowed a friend's hand-me-down Kancil 850EX for a week and fell in love. It was a two-tone 1999 pre-facelift model with the larger 3-cylinder Daihatsu engine mated to a manual gearbox. The shifter was notchy and the engine did shudder a little unnervingly at low revs, but pulled fairly hard everywhere else.
The puny hatch was such a delight to chuck into corners, it felt like a little go-kart with more gears to play with. Its past-due Silverstone tyres would shuffle in and out of adhesion, but that too felt so controllable with barely 650kg in flux and quick steering. I was probably doing a mere 60km/h with a crazy amount of body roll, no power steering, and barely any brake assist. Cheap thrills like that are the most exciting.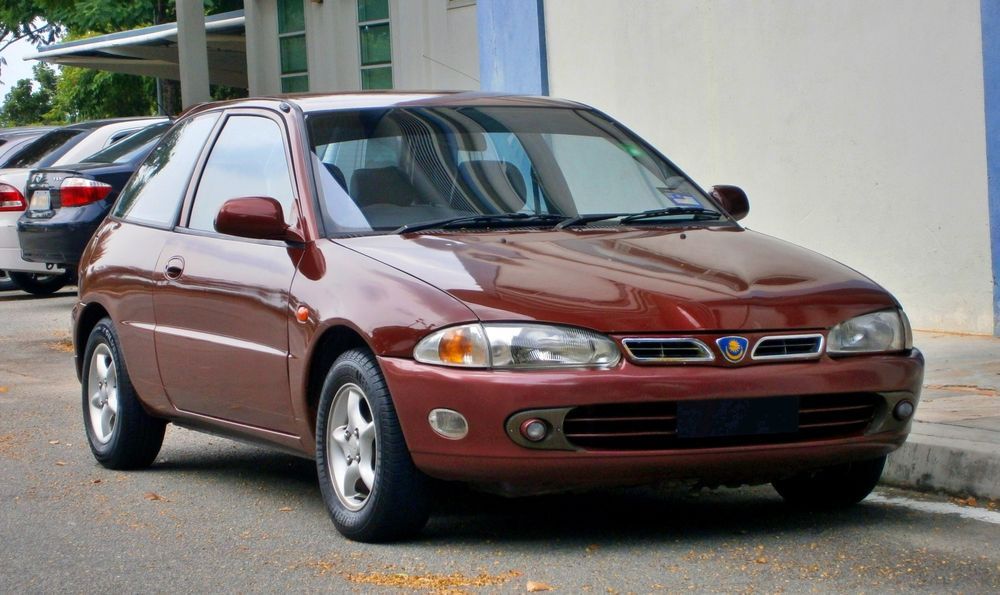 Proton Satria 1.3GLi
Back in the day, while everyone raved about the 'Lotus-tuned' range-topper, the entry-level Satria might've felt a little left out. Budding enthusiast buyers of lower-tier variants might have gone the route of heavy modification, but might have missed out on a pretty great package from the showroom.
The 3-door hatch was still pretty good looking and even came with alloy wheels for such a bottom-barrel price. And with the smaller 4G13 engine from Mitsubishi mated to a closely spaced 5-speed manual, weight was kept even lower. Seriously, there was so much empty space in the Satria's relatively large engine bay it was laughable.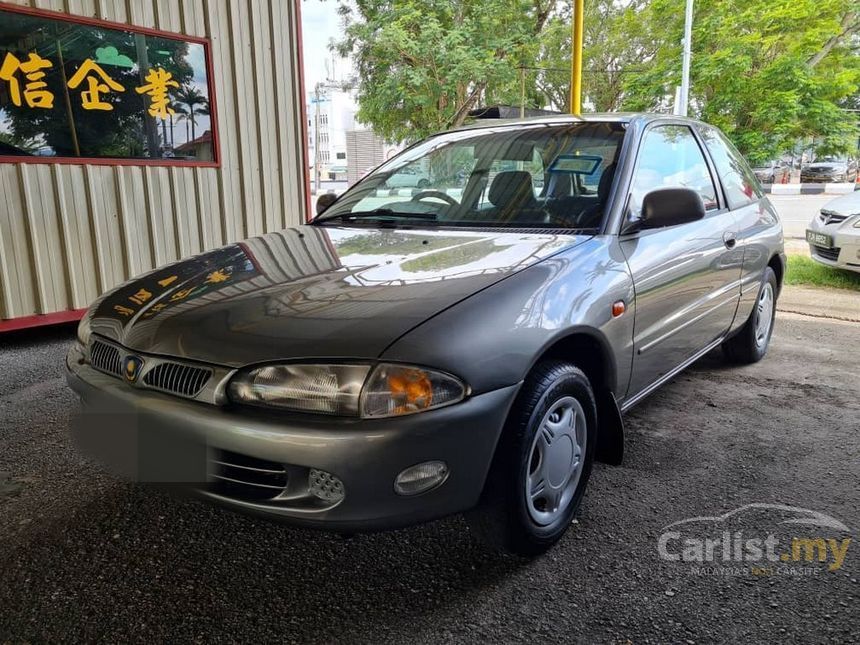 Great handling characteristics already permeated its Colt-derived underpinnings, so there wasn't too much to complain about when it came to agility. But here the 1.3-litre engine proved so eager with bulletproof reliability, it almost cancels out its relatively limp on-paper outputs thanks to a rigid chassis.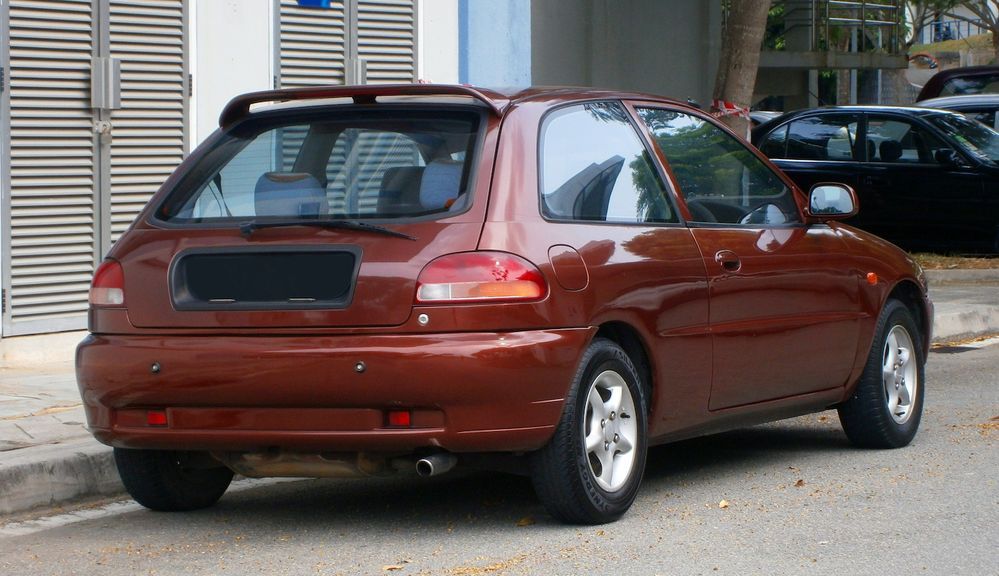 The suspension was a little soft but direction changes were snappy and confidence inspiring, making the humble Satria 1.3GLi a fun thing to drive - perhaps just a suspension upgrade or two away from perfection.
There was no tachometer on these base-spec versions either, so all the shifting would have to be done by listening to the engine, making each drive an education in itself, especially for a first-time car owner.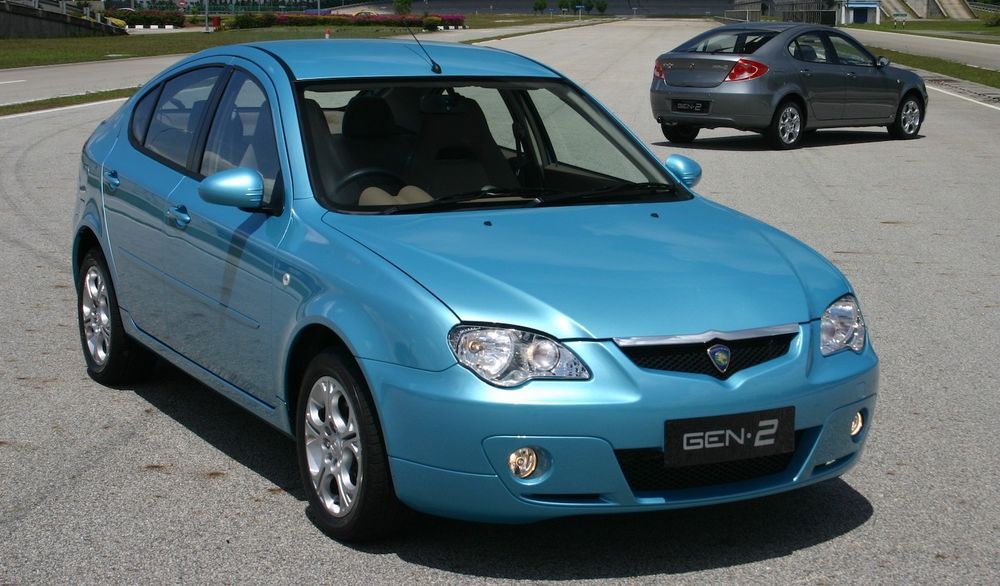 Proton Gen 2 1.6 CamPro/CPS
After the Satria GTi, this is probably the best-to-drive Proton the company has ever produced. Yes, I'm including the Satria Neo and Neo CPS in that comparison too, which felt a little too twitchy and tightly wound by contrast.
It's a close call, though I might never be able to prove its superiority or fully explain it, the Gen 2 was such a superb thing to steer and corner carve that it was hard to believe that Proton expected it to be a family car.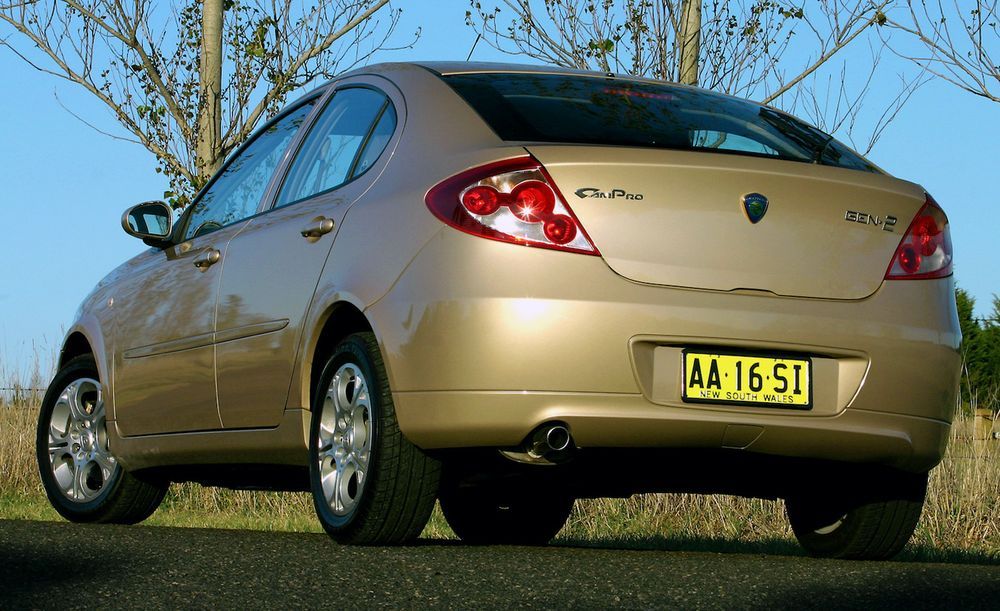 The Gen 2's driving magic is in its ability to balance being such an effortless thing to track through some twisty corners alongside its rather pliant ride, which is a very Lotus-like characteristic. If our local engineers learned any of that at Hethel, this is the car where that quality is most evident.
Its seating position probably helped too, with the entire dashboard being rather sunken relative to the driver's H-point, meaning that you would have a pretty expansive view of the road ahead, adding to that sense of assuredness.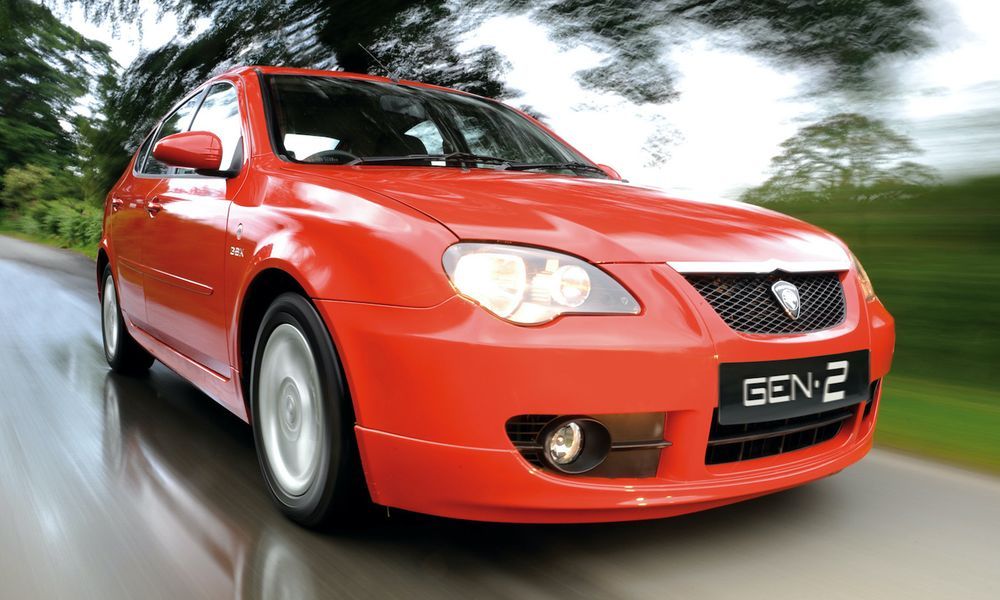 Things were a little undone by its powertrain package, though, as the first-generation CamPro petrol engines suffered from poor calibration, an infamous torque dip, lacklustre power delivery, and an odd-behaving 4-speed automatic option despite decent overall refinement. That said, even those early batches of engines have stood the test of time as surprisingly reliable units.
In its latter year, the updated Gen 2 CPS retained all the driving prowess but fixed most of the engine's foibles and interior idiosyncrasies while adding a more contemporary exterior look. Definitely a bargain on the used market, even today.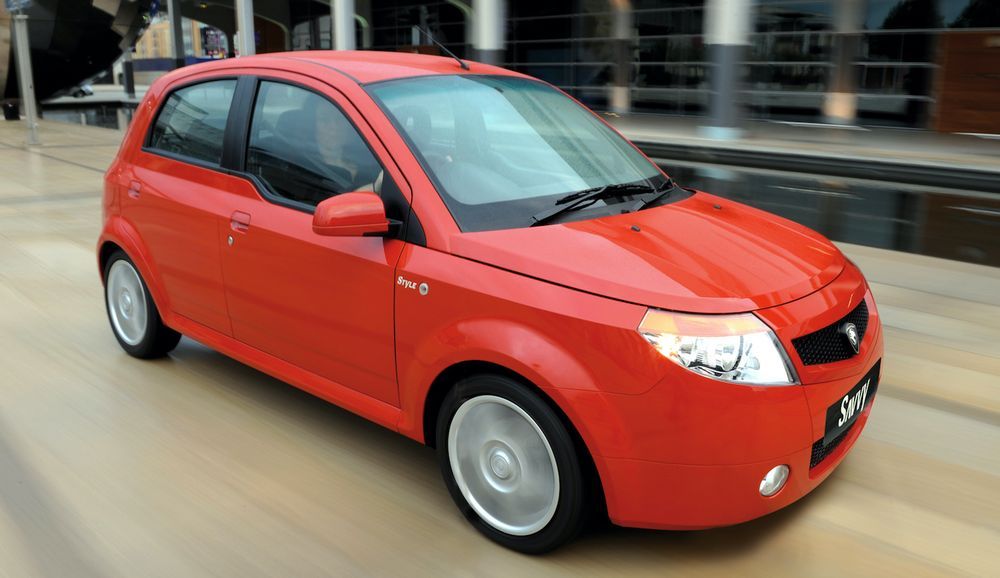 Proton Savvy
The Savvy was pitched as Proton's answer to the Myvi, Perodua's then-most recent runaway hit. It came with a punchy looking exterior and a marketing campaign painting it as "Built tougher than you think." In 2021, hindsight tells us that it did nothing to slow the would-be King Myvi's rise to the throne.
Like the Tiara it spiritually succeeded, the Savvy had French roots with a powertrain lifted from the Renault Clio at the time. The 1.2-litre SOHC four-cylinder engine was full of pep, and the car itself was a much better handler than the Perodua it was going up against.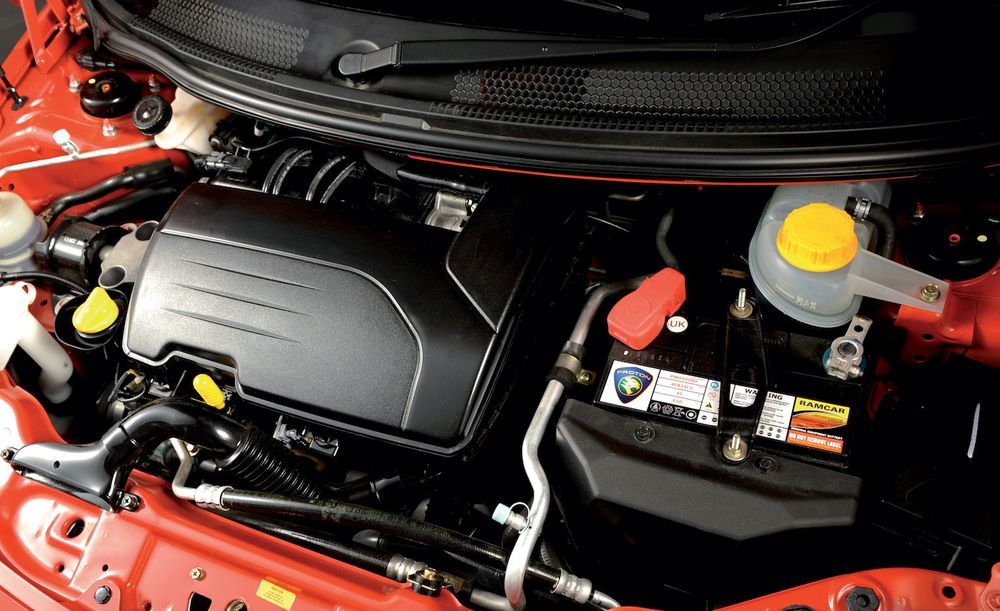 More than any other Proton, this felt like a real go-kart on the road, a notion reinforced by the tinny construction and thin panels that barely insulated the cabin from external disturbances. Vibrations and engine noise dominated the driving experience when going quickly, lending it a certain raw sports-car like feel that matched its sharp dynamics. But yes, it also felt cheap.
Bias disclaimer: The Savvy was my first car. As in, under my own name, so that's a big-ish deal for me. Even when choosing it, mistakes were made. A manual example was hard to find and the AMT gearbox would allow my relatives to borrow it, should the need arise. The price was alright and cheaper than a used Myvi of the same year.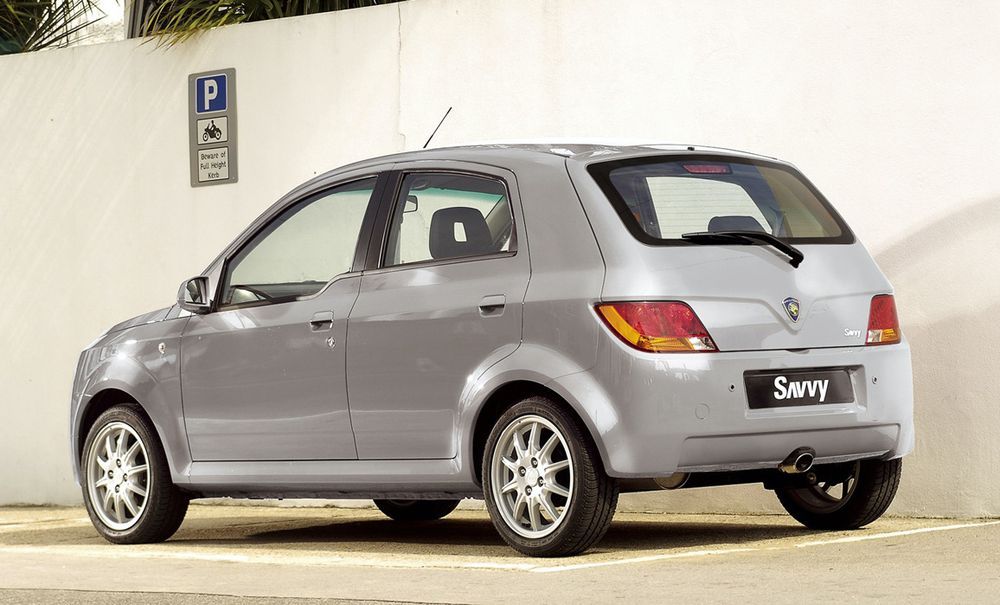 At age 18, I had no objections as all I cared about was that this 2006 model year Proton Savvy (3 years old at the time) was bright green, came fitted with the R3 bodykit, and allowed me to go anywhere I wanted, whenever I wanted. I would later regret, yet also appreciate, these oversights. Mistakes were made.
The Penang-registered car drove back to KL without any drama but soon that luck would turn sour, leading to numerous towed trips to the workshop for issues related to that damned transmission, an Automated Manual or AMT, either due to hydraulic or electrical problems.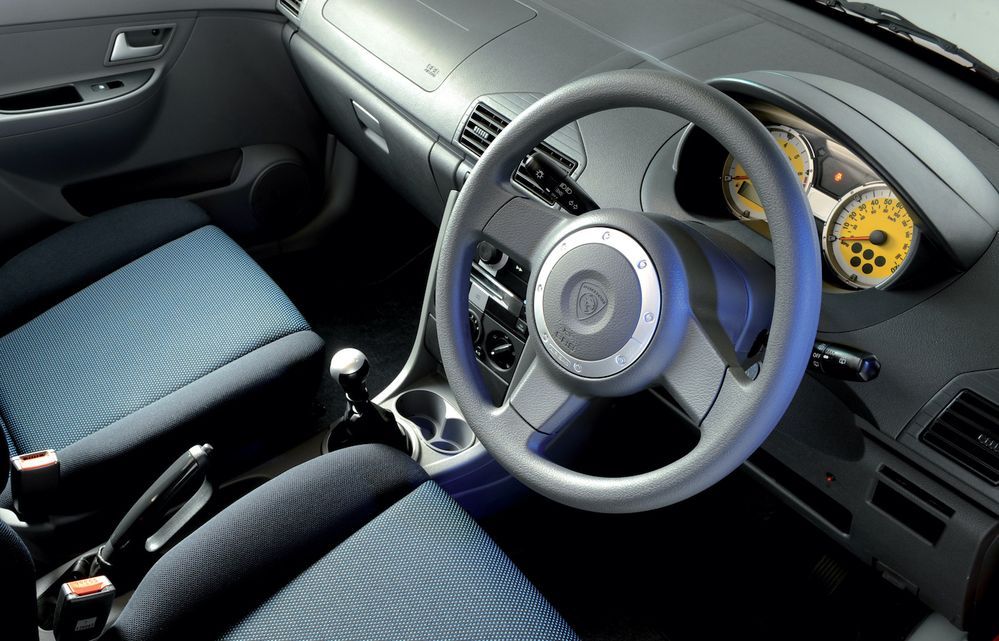 In the end, with mounting repair bills, the happy compromise I found was to have a car that would require me to 'manually' engage the shift via the Tiptronic-style gear lever. If I left it in 'automatic' mode the shifts would be quite rough and will eventually seize the transmission up, dumping it in Neutral until I pulled over and restarted the car.
Making matters worse was a broken speed sensor that is inside the gearbox housing. An expensive item to rectify, so I made do without a working speedometer and used the crude velocity approximation from a cheap Blackberry app. It was 2009, after all.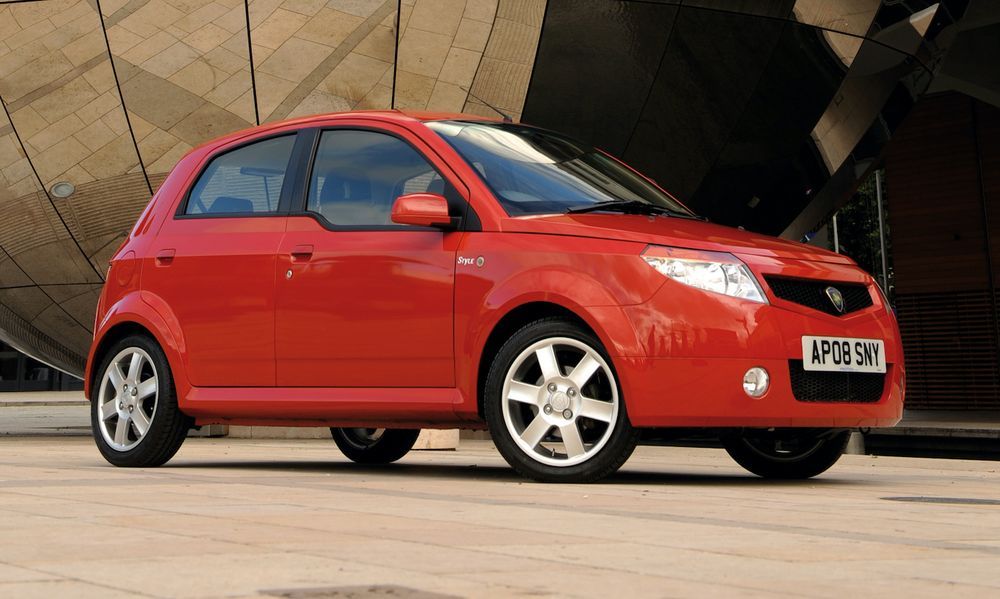 The result was a car that I had to really pay attention to just drive normally, way more than if I had a conventional three-pedal manual gearbox. I would have to plan my gearshifts in advance at stoplights, lifting off the throttle slightly while the gearshift took place but leaving just enough actuation to maintain torque for a smooth shift. Downshifts were even trickier but usually would just result in jerkiness over it giving up and dumping me in Neutral if I hadn't balanced the throttle, engine speed, and brakes just right.
It was a car I had to spend time and brainpower to actively master, and I am convinced I came out a better driver for it, which is at least some consolation given all the frustration my first car ownership experience brought with it. Ironically, all these issues could be alleviated by driving aggressively, which I did most of the time.
---
Did We Miss Any?
Of course, we did.
There are plenty more examples of fun budget-friendly local (new) cars that are both older and newer than those featured here, but these four stand out as the most worthy of mention, in my opinion. They still remain fresh in memory as driving them seemed to be like getting away with some type of crime, like they were this fun behind the wheel through some happy accident, and that we were reaping the benefits.
They usually weren't very safe, either, which was a contributing factor. Danger is exciting. By comparison, cars today, even entry-level ones, are fitted with much more potentially life-saving features as standard since consumers now regard them deal-breaking inclusions. Additionally, they generally have softer suspensions, vague electronic steering, non-negotiable automatic transmissions, and are tuned to understeer at any aggressive input.
Are they better cars? Probably. Are they more fun? Rarely.
---
---
---
---
Comments