Latest Frankenstein Perodua Kancil 'Hancur' Seized By PDRM
Auto News The viral first-generation Perodua Kancil that made itself infamous by roaming the streets of Bukit Bintang - though it is suspected that Kepong along with other areas of northern Kuala Lumpur is its main stomping ground - in its horribly dilapidated, mutilated, and abused state has finally met its end at the hands of Polis Diraja Malaysia.
---
It's also filled to the brim with trash, which seems what the 'roof' is being propped up by, and its windows are broken and held together by wire.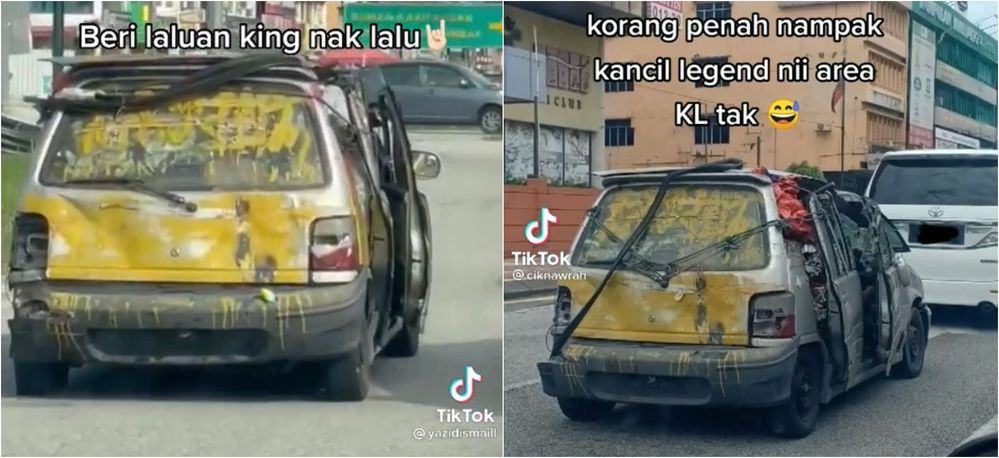 Photo: @yazidismail, @ciknawrah - Tiktok
According to Bernama, police and the Road Transport Department (JPJ) were aware of and planning action on the yellow car made viral on Tiktok and other social media platforms and had seized the vehicle, along with its 47 year old owner and driver, as it was cruising around the Bandar Metropolitan area at 1 am on Sunday.
Kuala Lumpur Traffic Investigation and Enforcement Department chief Zulkefly Yahya said: Inspections found that the yellow car has no road tax, no roof, and its right front tyre is damaged."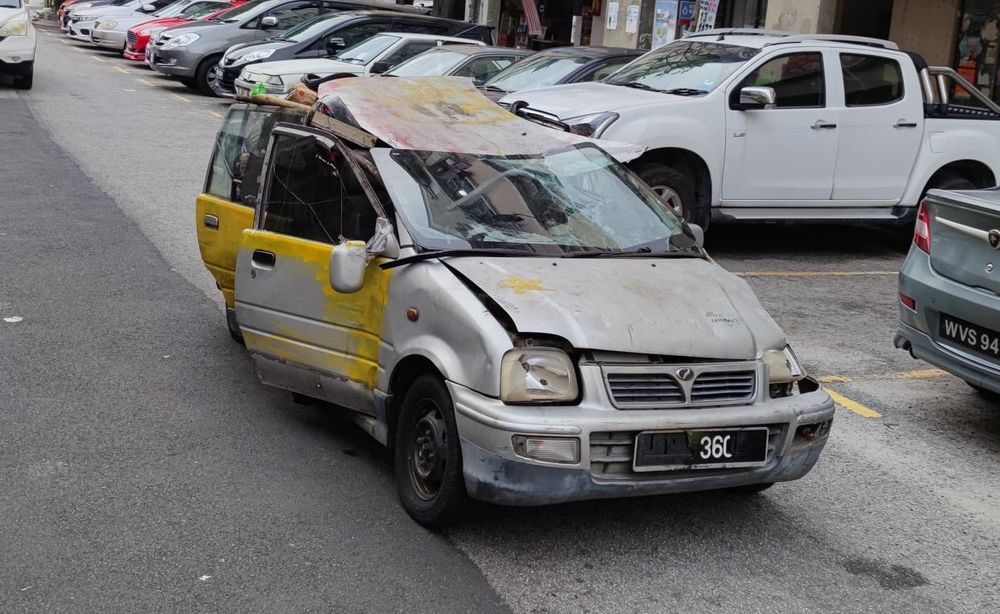 If you ask me, that's a grossly summarised list of faults with the car, and should that be its only problems, we might be dealing with a well-executed and calculated troll - or performance art/joke of some kind. The car itself looks like it's held on with duct tape, Dunlop glue, a wing, and a few prayers. Literally, everything looks like it's on the verge of falling apart.
The driver, as described by authorities, is a man from Raub, Pahang. However, the Sin Chew Daily says that he is originally from Penang, speaks English, was educated in Singapore, and comes from a relatively wealthy rubber plantation-owning family. He is also said to be suffering from mental issues.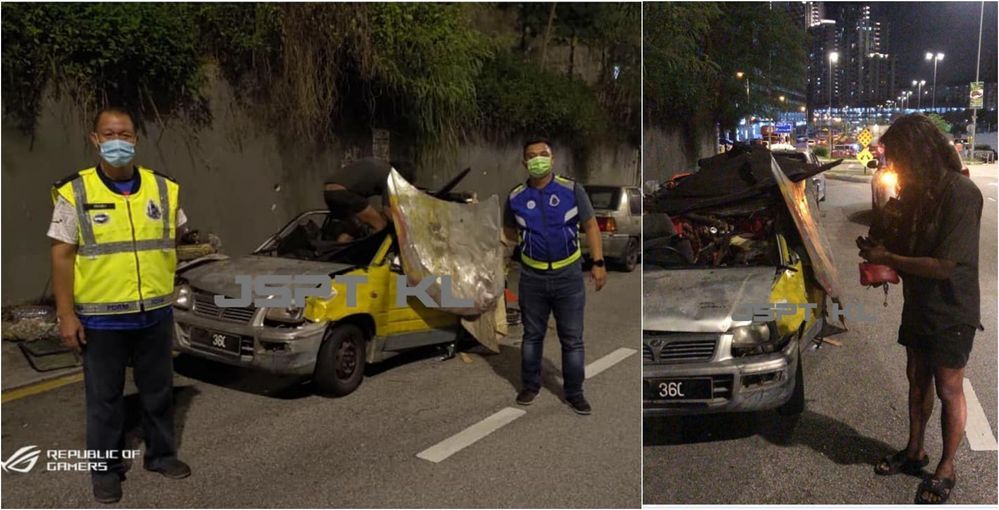 On the night his prized Kancil was seized, he even led officers to a second junk Kancil that can barely keep itself on four wheels, though this one was in slightly better shape and was green in colour.
Unwilling to let him drive off in another Frankenstein Perodua and possibly endanger the safety of other road users again, they confiscated both cars. However, it is said that he owns (or has owned) at least two more Kancils and one Kembara.
Amazing.
---
---
---
---
Comments