Revisiting the (C99) Proton Satria GTi – A Machine Of Balance and Purity
Buying Guides On a bright Sunday morning, there's nothing quite like meeting up with a bunch of petrolheads and going for a quick drive - the fresh air, the freedom of the open roads, a good beat on the radio, and the all-consuming experience of shifting through the gears (manually) above 5,000 rpm at the very least.
There's nothing quite like the catharsis that offers, while some might think it's useless to drive to nowhere, waste fuel, and achieve very little in the process, I would be very happy to do this to the day I kick the bucket. Moreover, being able to share it with likeminded people just makes it all the more interesting.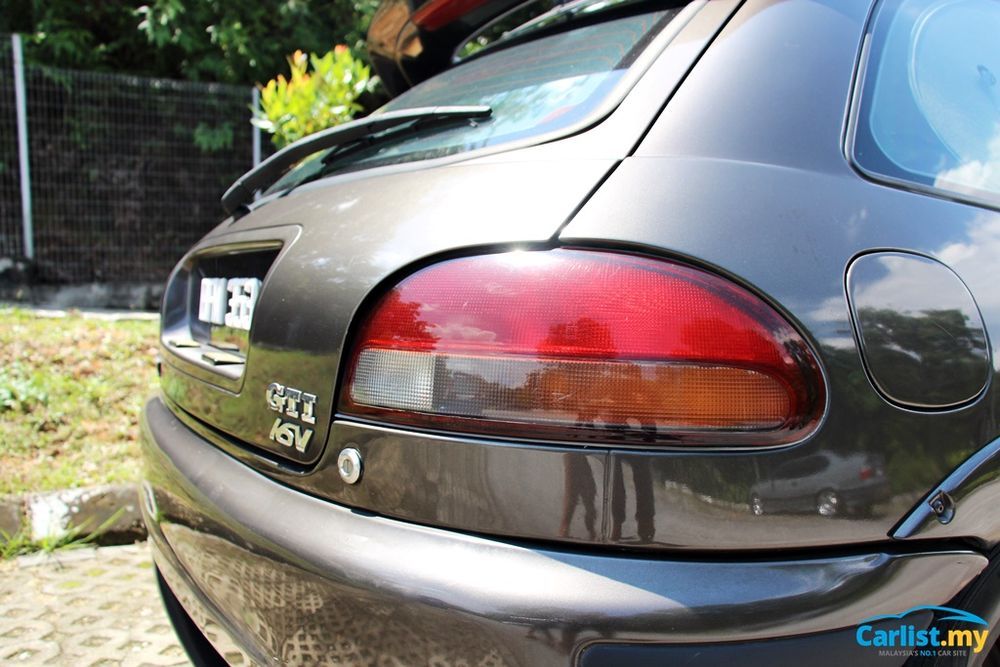 Of course, the car is everything, a Sunday drive is not about outright speed or breaking laws (at least in my book), but creating memories and being connected to your car, and few cars do that better (in my opinion) than what I consider to be the best Proton ever produced: the Proton Satria GTi (sorry X70).
Launched in 1998, the (C99) Satria GTi took the successful and sporty looking Satria three-door hatchback and developed it into a tarmac loving bruiser for the common man. Proton's ownership of Lotus at the time gave them invaluable resources and know-how to take the relatively sedate Satria body and totally reengineer it into one of the best driving cars in its class at the time.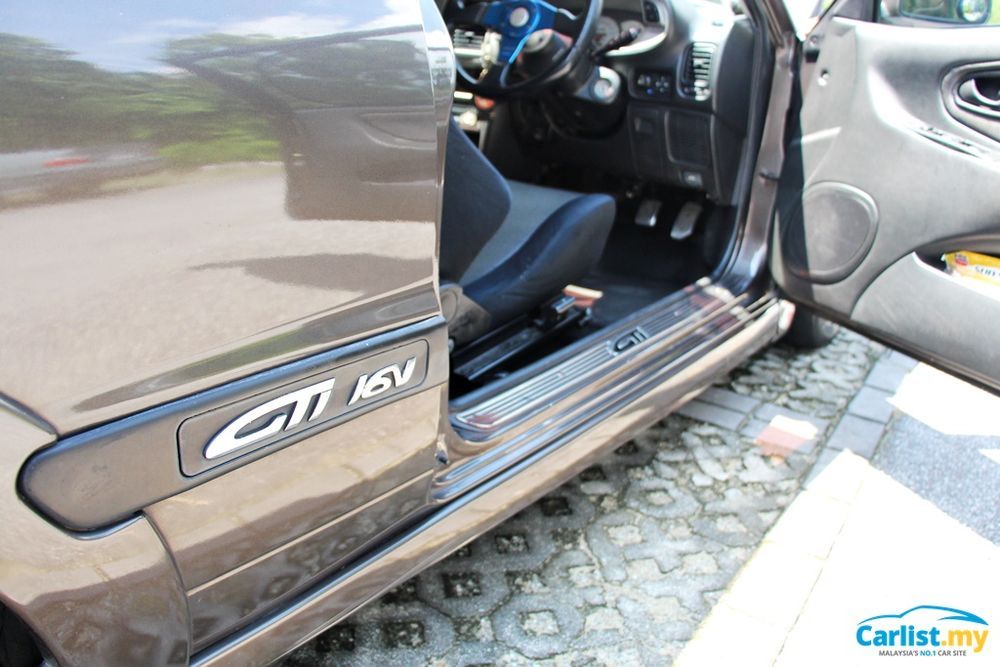 The main highlights were a strengthened and stiffened body shell, suspension that was tweaked by the boffins at Lotus, with the Mitsubishi sourced 1.8-litre 4G93P twin-cam, 16-valve, four-cylinder shoehorned under the bonnet – thereby giving it the guts and ability to be a serious sporting machine!
Aesthetically, the Satria GTi was given purposeful updates such as a redesigned front and rear bumper, 16-inch wheels, chiselled side skirts and further up top, a spoiler for additional stability at speed. On the inside, the GTi received additional accessories in the form of Recaro Njoy semi-bucket seats, unique fabric upholstery, white gauge dials, and some fancier trim pieces on the dashboard. Oh, and it only came in silver.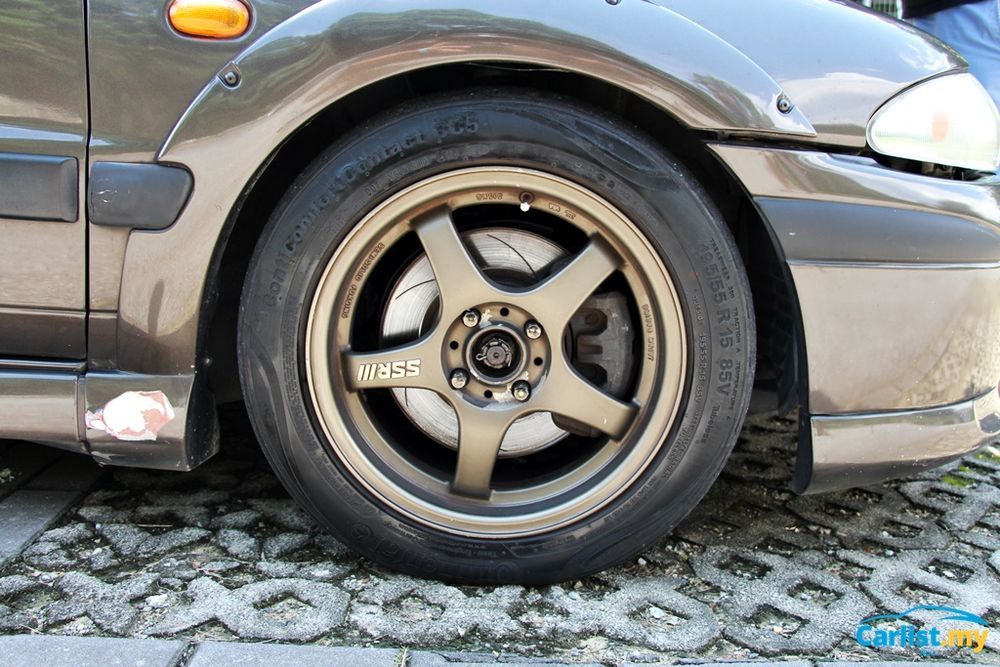 20-years on, the GTi (and the rest of the Proton's 1.8L engined brethren such as the Putra and Wira Tiang Gol) is still much loved and respected by many car enthusiasts for their balance of driving purity, and commendable performance.
However, in recent times, most people who know or own these cars will note that they're not the safest thing to leave parked for long periods of time. Unfortunately, the very things that make the GTi unique, like the engine, bodykit and seats – also make them a hot target for theft. Hence, many owners only drive them short distances (such as on Sunday drives), rather than use them as the daily superstars that they're lauded for.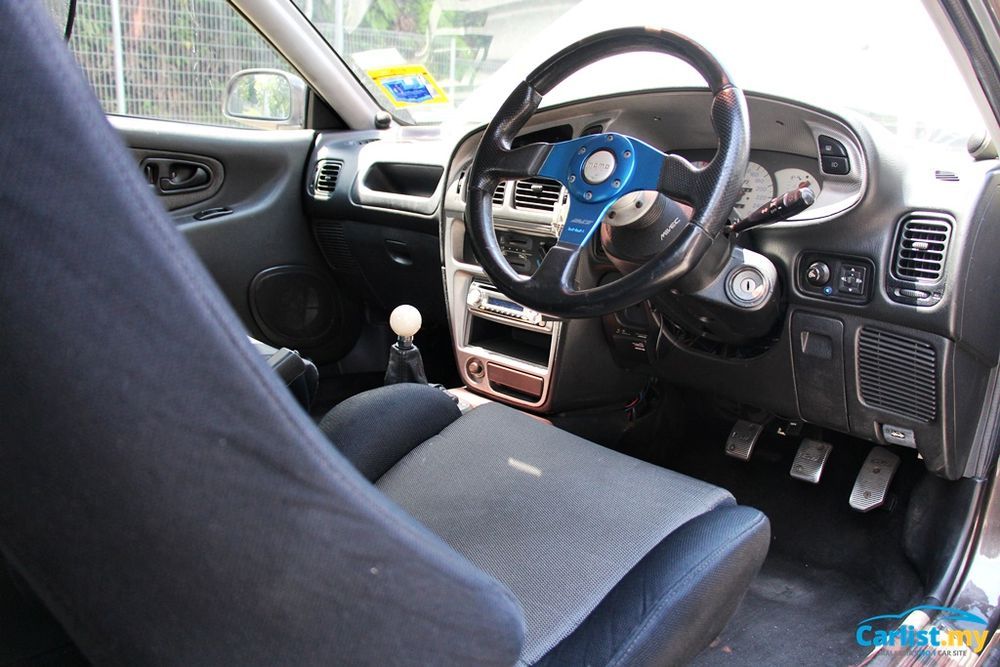 There's a joke I like to tell my friends, "leave a Satria GTi with the doors locked, steering lock in place, and a Bentley next to it with the keys inside and the engine running… and the GTi will still get stolen". That pretty much sums the situation up.
So I was pleasantly pleased to find out the owner of this Satria GTi, Aiman still drives his GTi every other day of the week, and 20-years on still loves it for its sensational driving performance.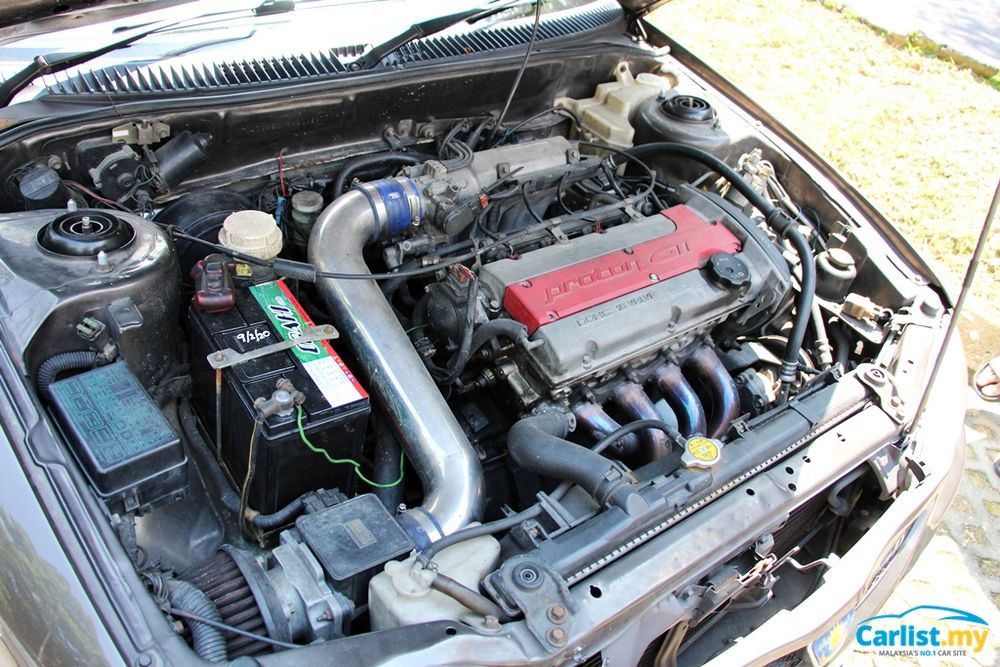 Most will note that Aiman's GTi doesn't look like a typical Satria GTi – he's had it repainted, downsized the wheels, and added some modifications to make it turn harder and go faster.
He admits the reason he repainted the car was one, because he liked that BMW-inspired shade of brown, and two because he wanted to attract as little attention as possible. He also says that he doesn't mind the scratches and stone chips acquired over the years because it makes the car less appealing to prying eyes.
Besides that, he runs a full TEIN adjustable suspension setup, replica 15-inch SSR rims, upgraded front brakes, an aftermarket air intake, and a GReddy E-Manage 'piggyback ECU'. Elsewhere, everything remains pretty much as it left the factory. Aiman says the modifications are simple 'bolt-on' items just meant to improve on the GTi's performance, but he never chased outright power. Having used his car both on track and road, the most important aspect to him was balanced performance and having a setup that rewarded good driving and smooth inputs.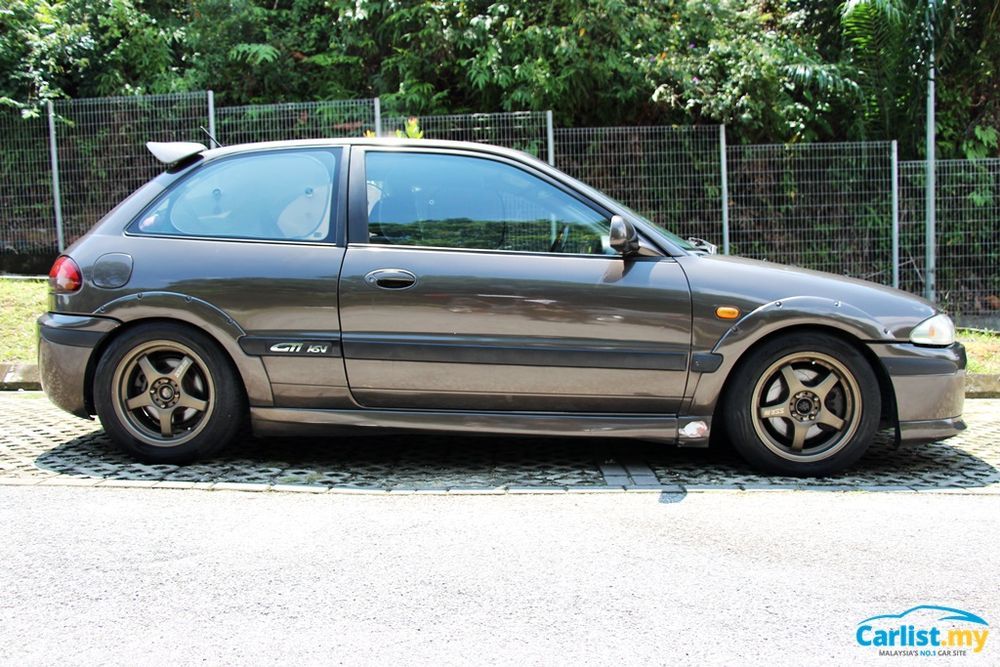 Having spent some time with Aiman and his GTi, I can understand why he says he has no plans to sell his car simply because it still offers a driving experience that can rival new cars, and far more enjoyment due to its Ol-Skool feel and connectivity. With 138 bhp and its lightweight kerb weight, I'd contend that's it's still plenty of speed in the right hands. Its reliability, even after all these years, is another factor why Aiman's says its still all the car he'll ever need.
Not to mention, that despite its sedate exterior, everything mechanical still feels tight and works great.
Which brings me to my final thoughts after revisiting this potent machine after all these years, it is the fact that even more than the sum of its parts, the GTi stood for so much more.
It stood for accessible performance, it stood for Proton's ability to engineer cars that were fun and sporty, it proved Proton's ability to go up against more established rivals from Honda and Toyota, and most of all, it stood as the poster child for every car-loving boy or girl, who wanted to start his/her automotive journey with a bang.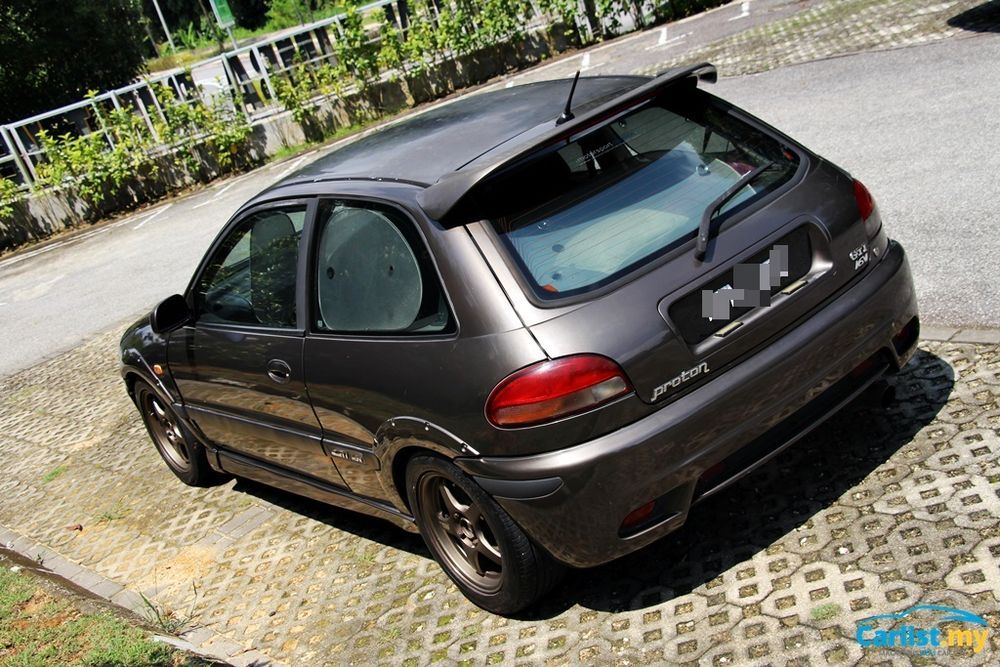 Despite its rarity, you can still get your hands on a (C99) Proton Satria GTi, click here for some great deals.
---
---
---
---
Comments