Gimme Gimme My Myvi GT, Perodua! (Please?)
Insights A 'GR Myvi', created by The Ajerul, which will obviously never happen because.....Toyota. Got us thinkng, though.
I mean, why would they (everyone's favourite second national automaker) string us along with the prospect of a high performance Myvi if they really had no plans to bring it out into the real world? If the idea was to gauge public response, they've obviously been swarmed with positive reactions, shouts, even man-squeals to green light the project.
It's a little surprising to realise that it's now been more than 18 months - a year and a half - since Perodua showed off the Myvi GT in concept form at the 2018 Kuala Lumpur International Motor Show (KLIMS).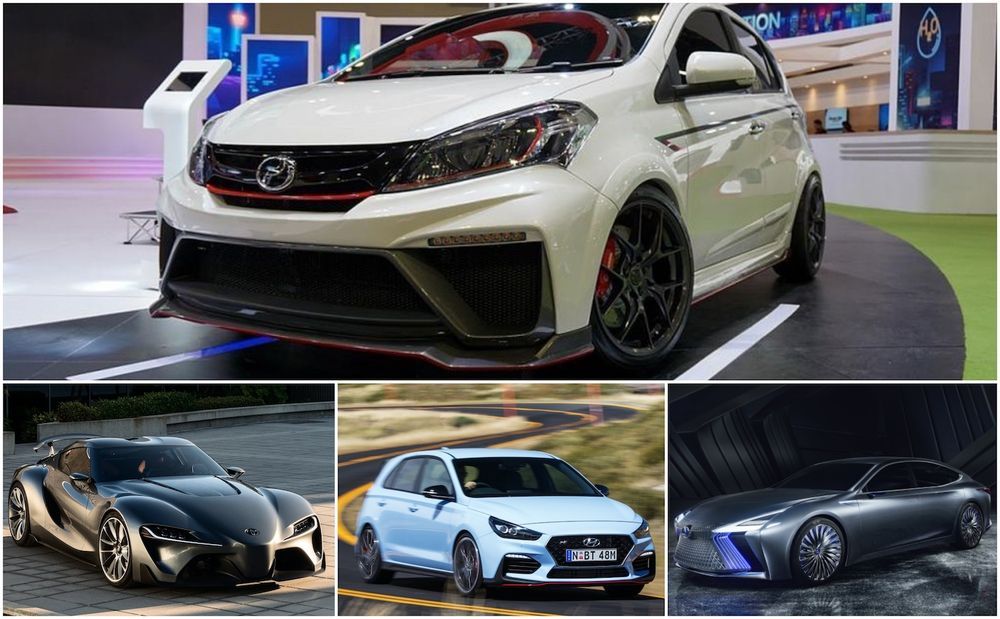 There it stood on the same MITEC floor as the stunning Toyota FT-1 Concept (a precursor to the GR Supra), a Hyundai i30 N, and the ultra-futuristic Lexus LS+ Concept. Yet the Myvi GT was the car everyone seemed to come away from the event talking about.
Apart from it being a creation of Perodua, a marque near and dear to many Malaysians, the car itself seemed tangible - tantalisingly so. Because there was literally zero technical specifications revealed about it, the cosmetic upgrades were all anyone had to speculate upon. And it all seemed within the means of mass production.
Sure, it would need to be a good chunk more expensive to include everything seen on the KLIMS show car, and my colleague Aswan's promptly published a thorough breakdown of how much such a vehicle would cost if it were sold as is - which you should definitely check out by the way.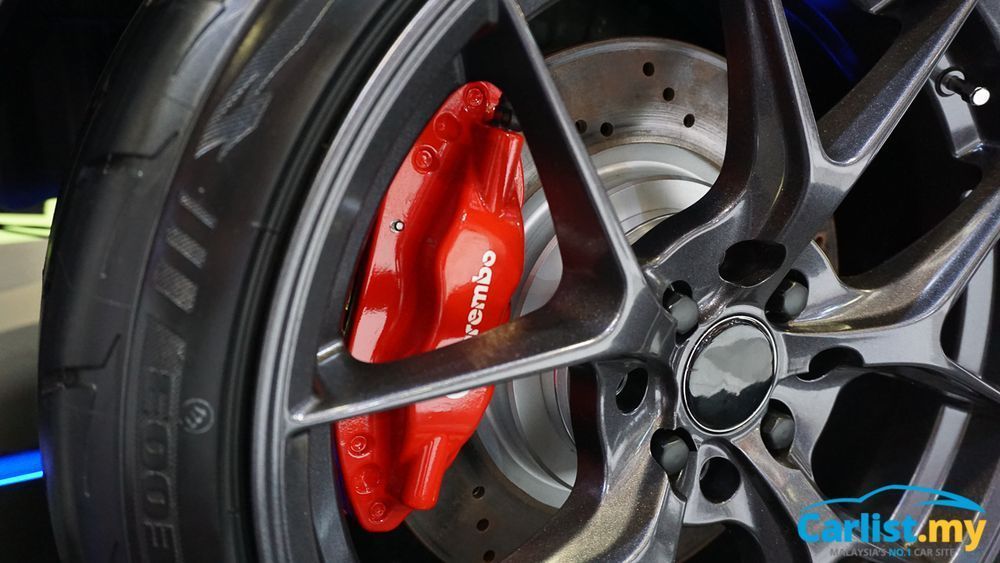 Even at a hair less than the speculated RM95k, the car would no doubt find more than its fair share of fans willing to hand over a blank cheque for the sheer novelty. Perodua could even tone most of the racer boy visual flair down a couple of notches and still stand good change of releasing the car to an overwhelmingly eager crowd.
Be prepared to watch it fly off dealerships if they manage to price it around RM70k with the right balance of performance and dynamic upgrades over the standard car. Straight line speed probably isn't priority number one here and as many brave owners of previous-gen Myvis have proven: big power can be extracted if enough money is spent.
Immediately, people would assume forced induction would be on the cards, which is a bad call in my opinion. Turbocharged cars are also inherently less reliable - a label the Myvi wouldn't want blemishing its relatively spotless record. There's also more fun to be had with a atmospheric engine.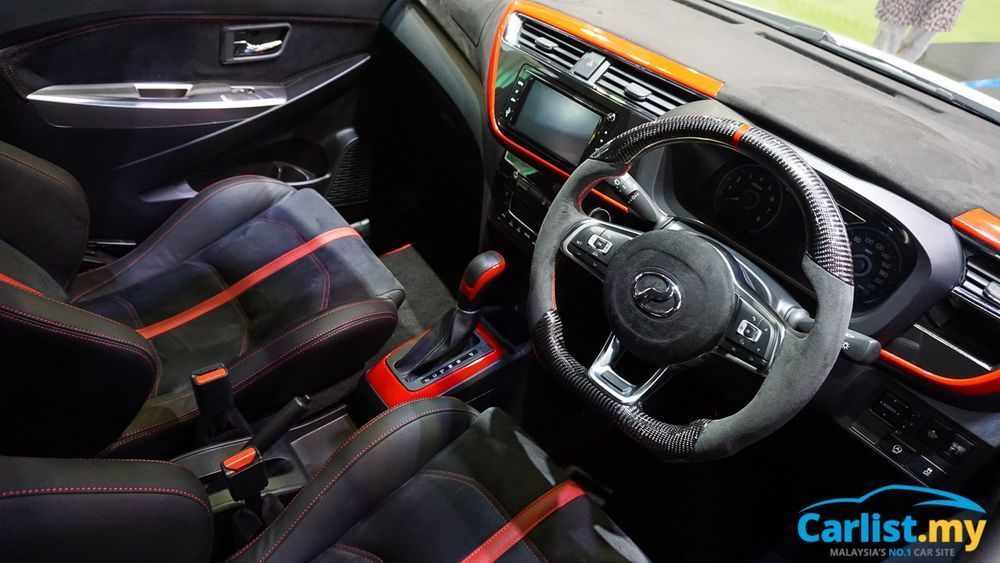 Instead, the largest gains to be had are in its corner carving abilities. A set of Brembo brake rotors and pads and aftermarket coilovers were spotted on the Myvi GT concept and lent a good deal of credence to the widened body and track as well as the custom bodykit and 17-inch alloys.
Instead of trying to follow the prevailing hot hatch formula of a small turbocharged engine like the Ford Fiesta ST or Volkswagen Polo GTI, the Myvi GT would be much better off taking a page from the third-generation Renault Clio RS. Not the RS 200 EDC available now, mind you, but its arguably more respected predecessor.
That car kept things simple and was almost entirely focused on driver engagement at all times with a lightweight body, slick manual transmission, and a naturally aspirated 2.0-litre engine that could riot to 200hp if you knew where it liked to be pushed.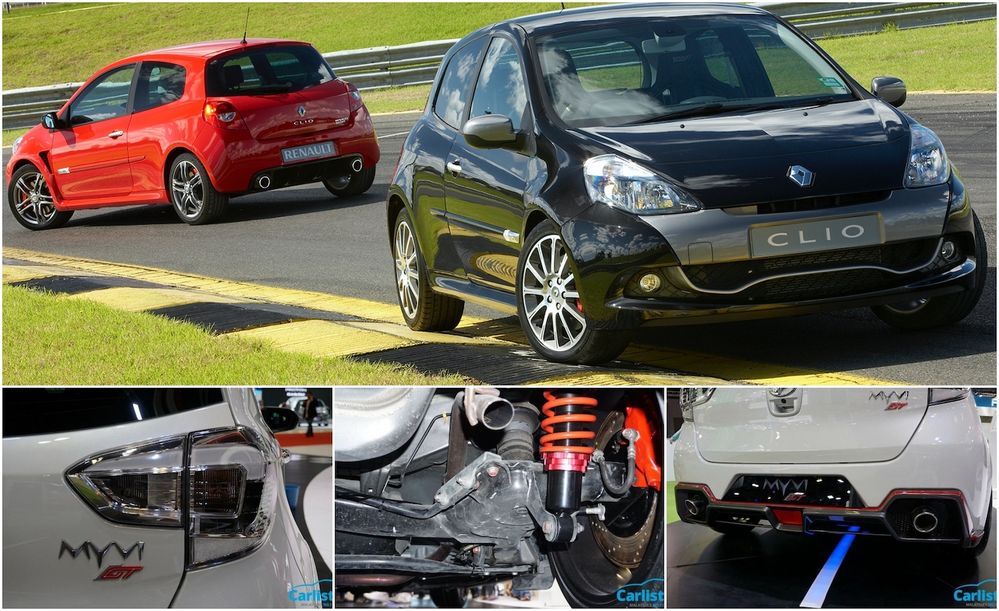 Like my hypothetical Myvi GT, that Clio had its price premium spent on its suspension, steering, and the fine calibration of its engine and drivetrain. It was slow next to its turbocharged peers in a straight line, but was undoubtedly the most fun to drive everywhere else. And that's what Perodua should be aiming for. Believe me, hot hatch fans would be more than satisfied with 150hp if the redline was set appropriately high and it made all the right noises and evoked all the right sensations.
The 3rd-generation Myvi was a huge leap over the company's previous cars and made possible thanks to pioneering work done by its prior evolutions. Now that Perodua has such a strong base product in the M800 Myvi, the company is now presented with a rare opportunity to definite its own ceiling.
Put more simply, it's arrived at the 'Satria GTI' moment, a chance for the Myvi name to transcend model generations and production volume. That 1998 Proton was introduced 22 years ago and yet still commands deference and admiration from any local automotive enthusiast worth their salt.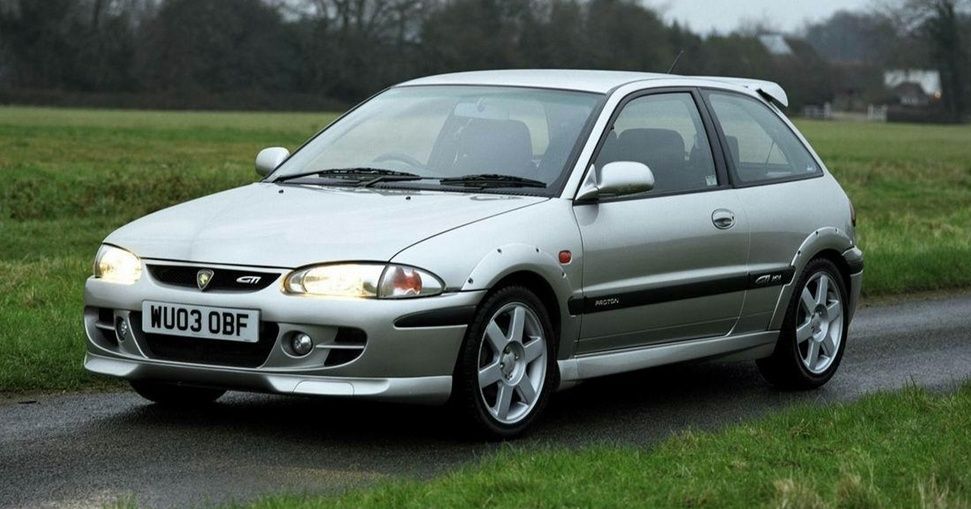 It's become a permanent part of Malaysian automotive lore; people turn heads and speak in hushed voices when they see a pristine example pass by on the road. With just one move, Proton made a truly desirable object out of one of the most common, nondescript cars of that period.
Unfortunately, the magic of the Satria GTI has never been fully recaptured, so maybe it's time for Perodua to take up the challenge and create a local sports car to define this generation. I still maintain that the Myvi GT concept was a strong statement of intent. Here's hoping that they've just not lost faith.
---
---
---
---
Comments