2015 Perodua Myvi Premium X Full Review: It's Hip To Be Square, They Promise
Reviews In Malaysia, by 2016, this car really does not need any introduction. Our roads are awash with it, and the sight of the Myvi permeates our urban jungles as well as deeper rural areas. You know it, and you may or may not love it.
In either case, there's no denying its role in granting access to personal transportation and offering a previously unmatched practicality-to-price ratio to a wide swath of Malaysians, which led to it outselling pretty much every other car on the market here for the better part of a decade since 2006, a year after its introduction.
Since then, Perodua has refined the formula for its B-segment hatch, thus far spawning two generations and numerous design tweaks in between the many variants offered for sale. From the get-go, Perodua knew it had a winner on its hands, and, to an outside observer, they seemed to make a play to blanket as much of Malaysia's roads with it, positioning it as the car to fit as many needs and budgets as possible.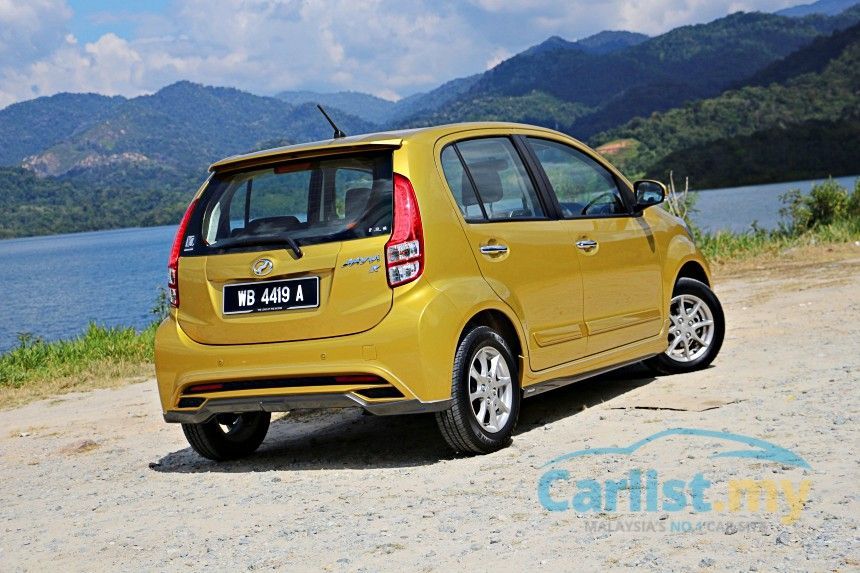 All that leads us nicely to the Myvi in its current form, still based on Daihatsu/Toyota underpinnings and powertrain, and better for it. But has Perodua learned all it can from those gangbuster years of early sales and leveraged its education in the economies of scale to produce a more refined, rounded car that's better able to serve either urbanite or farmhand equally well? Janji dicapati?
Key Specs
Price: RM46,862 - OTR with insurance and GST, including accessories
Engine: 1,298cc four-cylinder K3-VE DOHC 16V with DVVT
Power: 91hp @ 6000rpm
Torque: 117Nm @ 4400rpm
Transmission: 4E-AT four-speed torque converter automatic
Kerb Weight: 970kg
Overview
This 1.3 Premium X (could the 'X' be commemorating the Myvi's 10th year in production?) variant sits somewhere in the middle of the Myvi range - there are five in total, starting with the 1.3 Standard G at the low-end and the 1.5 Advance Edition on top. Finished in Cosmic Gold Metallic, this particular Myvi is certain to draw attention over the the more sedate colour options. Actually, that's not true as there's also purple and a bright red or blue to choose from.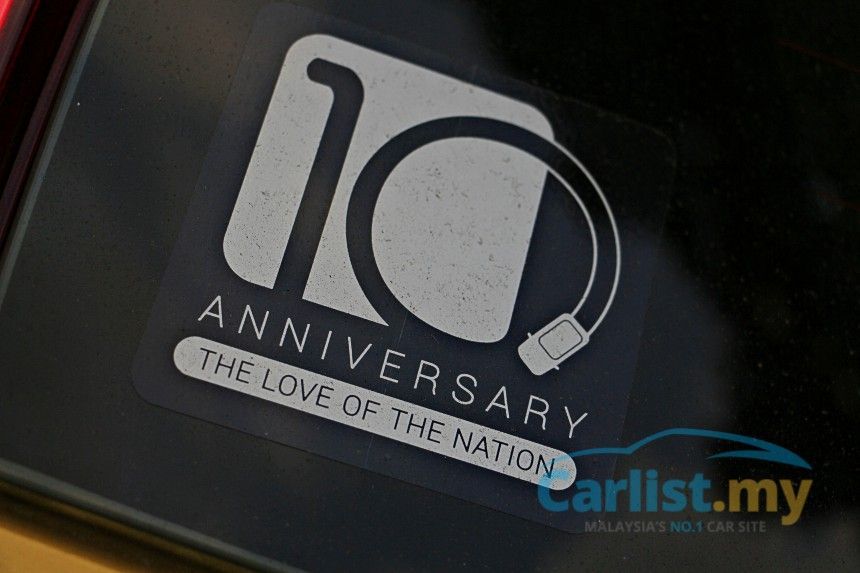 Being a middle child, it isn't starkly barren but neither is it furnished with the frills of the the more expensive Advance variant, most of which are omissions that seem notable on paper, but in my opinion, do not add enough of a gulf to place the two variants in separate boxes. Experientially, as I will elaborate upon further, they are both very much Myvis. That's good news for the Premium X variant, which aims to hit that sweet spot between features and price.
Exterior
"Move along, people, just another Myvi driving past. Resume normal procedure." - The typical reaction to the sight of a Myvi is one of indifference, partly because its meant as a 'practicality over prettiness' purchase, and partly because Malaysia is already so saturated with them.
Catch that eye roll and squint a little to take in that tall hatch body and notice those subtle curves meant to hide the car's inherently boxy build, and, even in the mid-pack variant, you'll start to appreciate Perodua's little touches to make the car as hip as it could while still remaining inoffensive.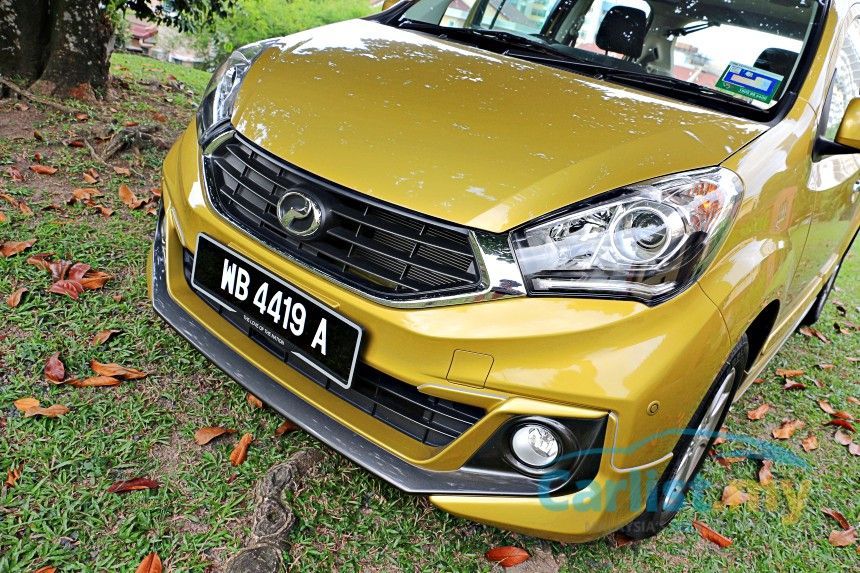 It's a very unassuming car in terms of its looks and even handsome at some angles, it's meant to fade into the background while retaining a certain amount of draw in the showrooms - it's like a kitchen appliance.
For this iteration, Perodua has darkened the headlamps, added a touch more angularity and aggressiveness to the front fascia and, this variant, even fitted it with side skirts and a small roof spoiler courtesy of their in-house accessory line, GearUp. This car is designed to to fit in, and it's a philosophy that has ran with the Myvi since Perodua started selling them, which is why today you'll see such a varied demographic of owners.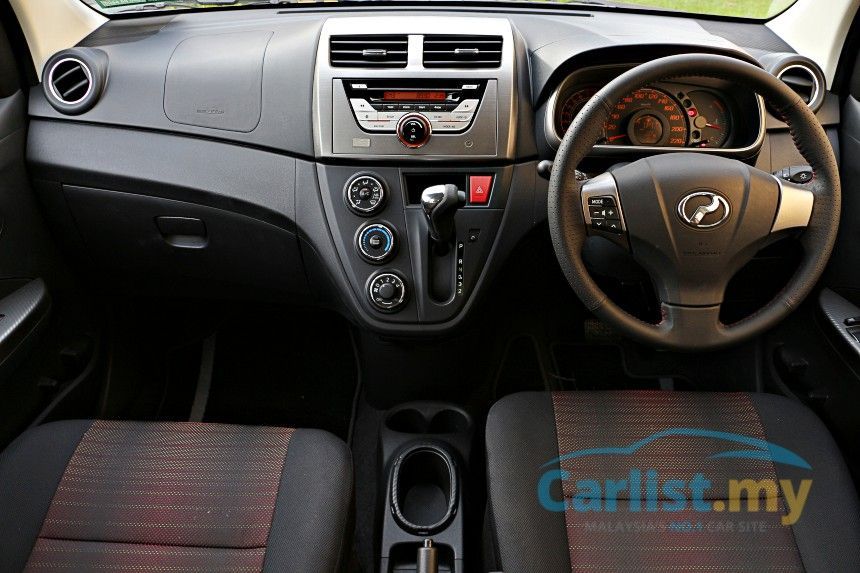 Interior
Before entering a Myvi that has had 10 years of production under it's belt, one would be forgiven for expecting a certain amount of progress from the first-generation models in 2005/2006, and there are, but not to the level I was expecting.
The hard plastics are everywhere - because of course they would be at this price - but I couldn't help but wonder if Perodua could have inserted some soft touch materials on key surfaces to elevate the overall feel of quality. It would go a long way.
After all, Perodua offers the Premium X variant Myvi with a leather-wrapped steering wheel. And while I'm not entirely sold on the hide's purity, it feels a somewhat disconnected experience to have a (comparatively) high quality steering wheel material and much less premium surface on everything else.
The black fabric seats are comfortable and offer a better seated experience than the leather found in the more expensive versions of the Myvi. For one thing, in our superheated afternoons, leather seats left out in an open-air parking lot would sear your rear end upon contact. Pain. Tears. And at this lower end of the market, leather seats made with cost constraints tend to feel much harder than their connotation of luxury would seem to promise.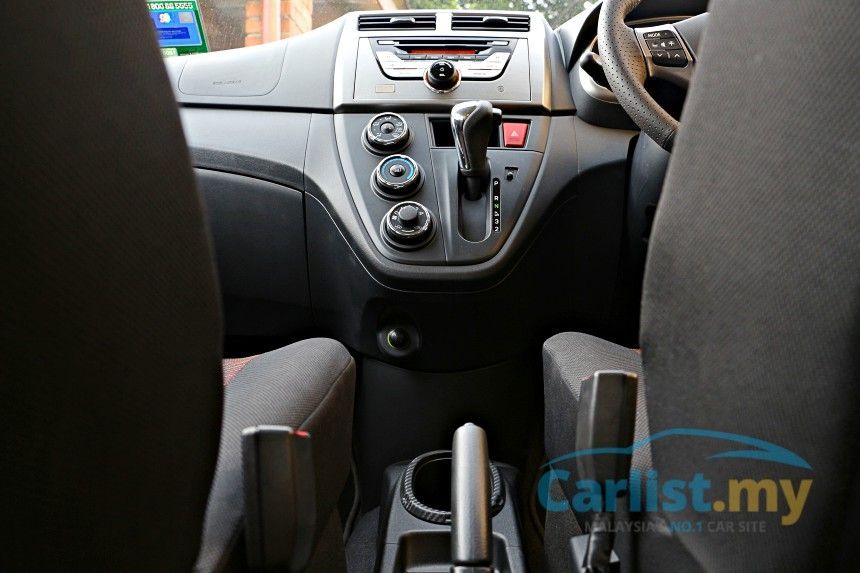 Fabric seats breathe better and helps keep you planted while cornering as well, which, given how little side support you're afforded on these relatively flat cushions, could come in very handy.
There are a number of clever compartments, cupholders, and even hangers to place various items, including one perfectly sized for a SmarTAG dingus and one behind the front passenger seat for a tissue box, so even if you're big on ordering coffee to go, you'll likely have no trouble placing them somewhere within the Myvi. Though, it must be said that the phoney carbon fibre-esque texture on the bottom multi-purpose compartment seemed totally unnecessary.
The audio system was decent enough and the controls logical, but for the life me, I could not get the Bluetooth connectivity to work even after trying to pair it up with three different phones.
Around the back, rear passenger legroom and overhead space is seriously impressive, even with the front seats pushed all the way back, which of course is the reason Perodua has been so successful at selling the Myvi to small families. Honestly, to top occupant space and airiness like this, you'd need to move up to a much more expensive D-segment vehicle.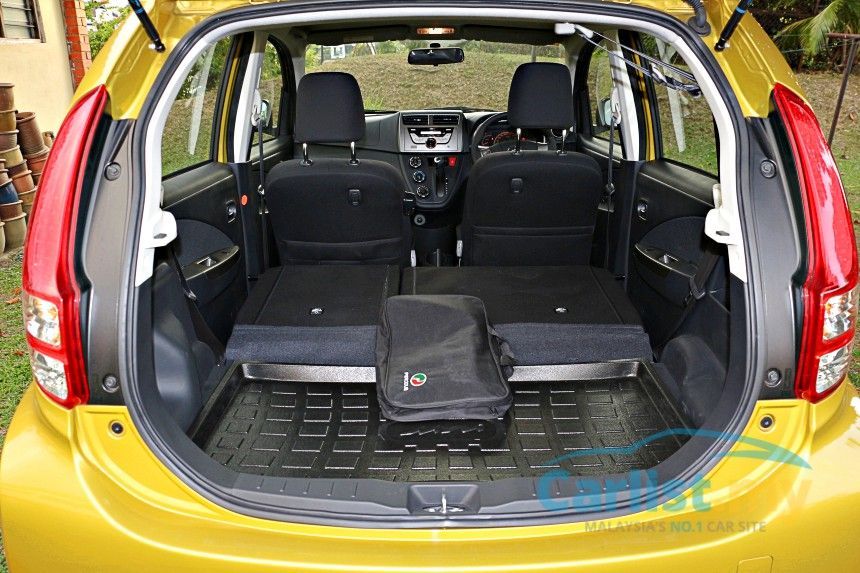 Practicality
As a car to fit mostly all needs, Perodua has snuck in little conveniences to make living with the car as easy as can be. A prime example of this would be the folding rear seats, which do not need any fancy electronics (not that it can be included, given the cost) or complex array of hinges and locks. Instead, all you have to do is pull a prong on each side of the rear seats, and down they come. Need to fold them flat? Just pull on the bottom cushion and they come sliding forward and settle neatly further down in the foot well, leaving room for the seats to be folded flat. Et Voilà! Your bi-annual splurge at IKEA suddenly became a simpler logistical affair.
The Daihatsu-sourced 1.3-litre four-cylinder engine is definitely what a lot of buyers will be pulled by when considering the Myvi over the competition, and over the years, that selling-point has seemed to be proven by a solid track record of reliability and low running costs and fuel consumption.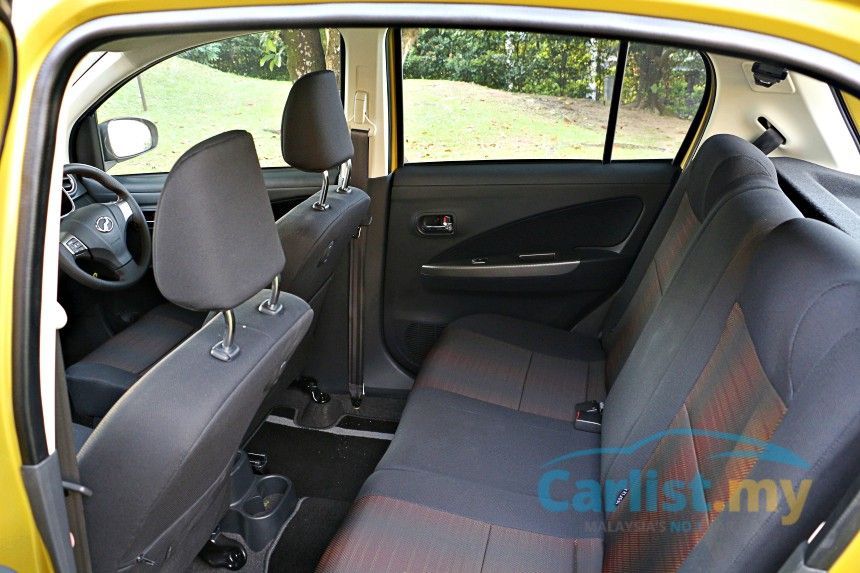 While driving it through the city slogging through traffic jams, interspersed with the occasional undisturbed highway cruise, fuel economy dipped to a maximum of 15.1km per one litre of petrol, which works out to 6.6-litres/100km - an impressive figure.
Perodua has even calculated the servicing and maintenance costs for the Myvi done at their authorised service centres, and for the first 100,000km, the owner only has to fork out roughly RM2,722, making it an ideal choice for first-time car owners not wanting to be caught out of luck and cash when it comes time for required servicing. The service interval breakdown is as follows:
20,000km - RM353
30,000km - RM182
40,000km - RM484
50,000km - RM150
60,000km - RM384
70,000km - RM150
80,000km - RM484
90,000km - RM182
100,000km - RM353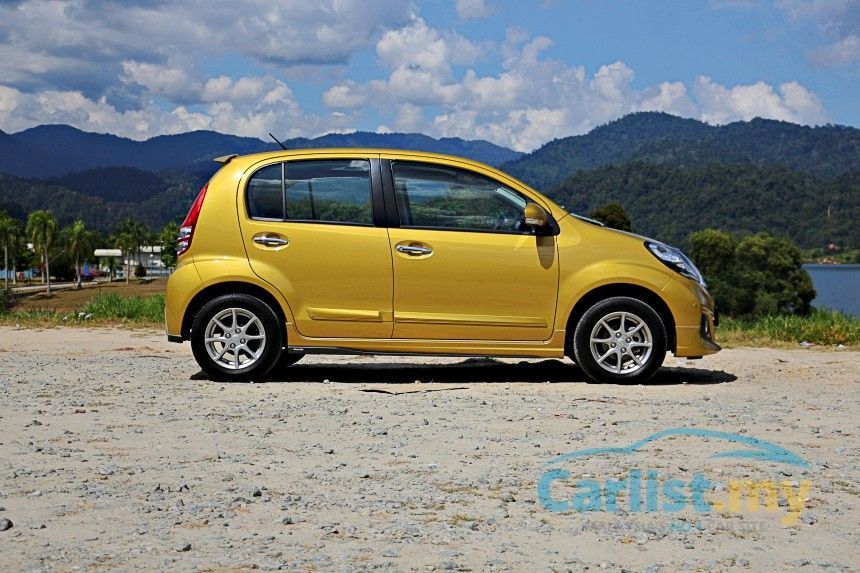 Drive And Handling
The Myvi won't surprise anyone through the corners, and in spite of its square impression on the road, isn't a closeted delight around a twisty road by any means. That's fine for the probably 95 percent of the owners that will be driving it. It becomes immediately apparent that being slung around bends isn't the car's strong foot.
Initial turn-in seems sure-footed, but very shortly after that you'd realise the steering is very vague and the inevitable understeer that follows is also disconcertingly numb in how that's communicated through the chassis. I kept having to add steering angle until it managed to offset the understeer into my desired direction.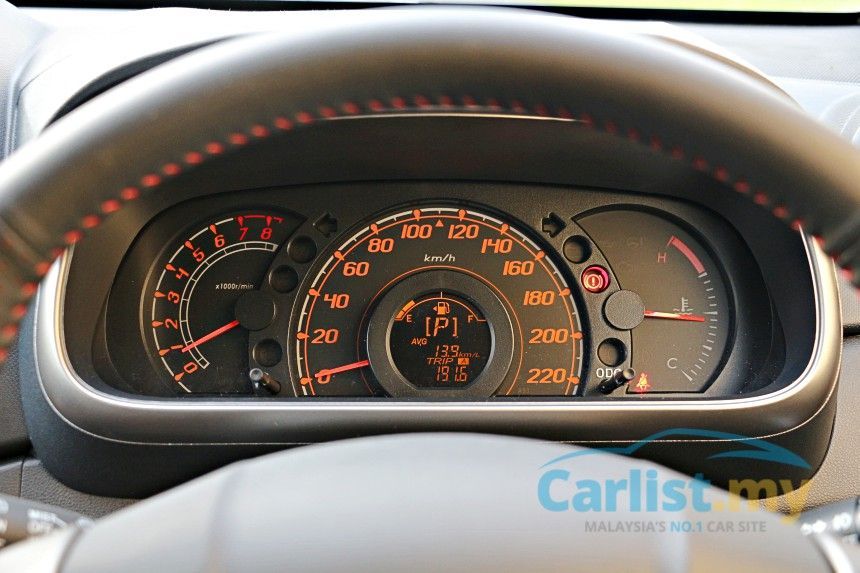 Drive it in a more civilised manner, however, and the Myvi is keen to show you where it does excel: at low speeds, over bumps, and on medium-speed cruises. That short list seems on the nose for where a small B-segment hatch will live out the majority of its life in use, but relegates the Myvi into being an affordable, agreeable, fairly comfortable and reliable conveyance to where you need to go.
Once the Myvi has set off, the experience is rather pleasant, but the initial brake-lift from standstill (at least on the unit I tested) was a little jerky and required some finesse to modulate. The four-cylinder engine, quite like the rest of the car, seemed to only be comfortable in a rather narrow operational window: under low-to-mild load between approximately 1,500rpm to 2,900rpm. Above 3,000rpm and the engine feels strained, harsh, and slow to summon up any extra power. It seems a low ceiling as there are an additional 3,000rpm further to go until redline. Again, perhaps this is an isolated case with the unit I tested. Perhaps, too, that the more powerful 1.5-litre version puts on a more spirited display.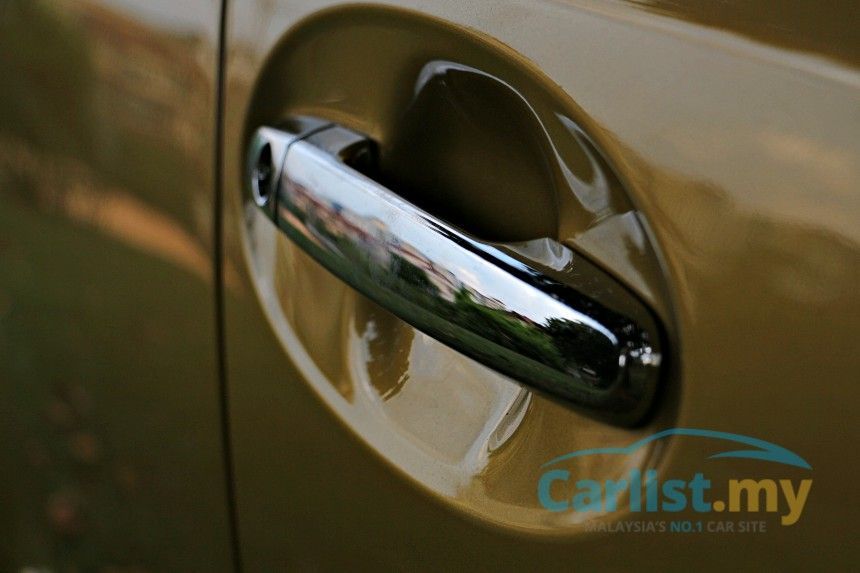 Safety
The notable safety features on the Perodua Myvi include dual SRS airbags for the front occupants, Anti-lock Brakes (ABS) with Electronic Brake-force Distribution (EBD) and Brake Assist (BA), ISOFIX child restraint system. Upon undergoing their tests, ASEAN NCAP handed the second-generation Perodua Myvi (all variants) a 4 Star safety rating, both for adult occupant safety as well as for child occupant safety. But we're not so sure about that uniform rating as the base model, the Standard G, is sold without ABS, EBD, and BA.
Conclusion
By now, the Perodua Myvi has become something of an institution, and a brand unto itself in Malaysia. Some tourists and expatriates I've spoken to are more readily familiar with the car model than the manufacturer behind it. It set out to be the most car for the most people at the best price and, by in large, it has succeeded enormously.
There's not much I can conclude that has not been said before, and not much I can say that will sway owners or potential ones from their purchase. Perhaps they're (you're?) buying one as a first car, or a secondary car that's more economical for city use - both are sound decisions.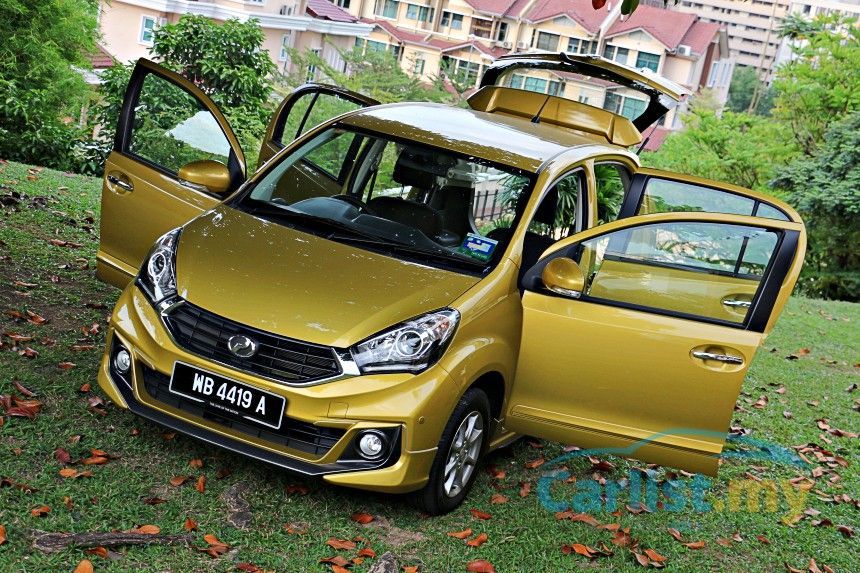 It's a fine car, to be sure, and it serves its purpose very well insofar as cars, to an individual's criterion, are used as mere transportation - of yourself, other people, and/or additional cargo. It will get you where you need to go reliably, unobtrusively, fairly comfortably, and without fuss or much fuel used, which is what most people want. But for me, using the Myvi in such a way, more than anything, whether by design or circumstance, feels like a somewhat hoolow and purely transactional experience. You're at this location now, and the Myvi can/does take you somewhere else.
I'm sure owners that have had their Myvis for a while now have come to respect their stoic, uncomplaining workhorse, and perhaps I need more time with the Myvi for it to endear itself to me in this way. But credit where it's due, the Myvi is responsible for mobilising so many Malaysians that it's hard not to admire. And whatever initial trigger that led to it's early success, it's a better car in nearly every respect now, a little more than a decade later.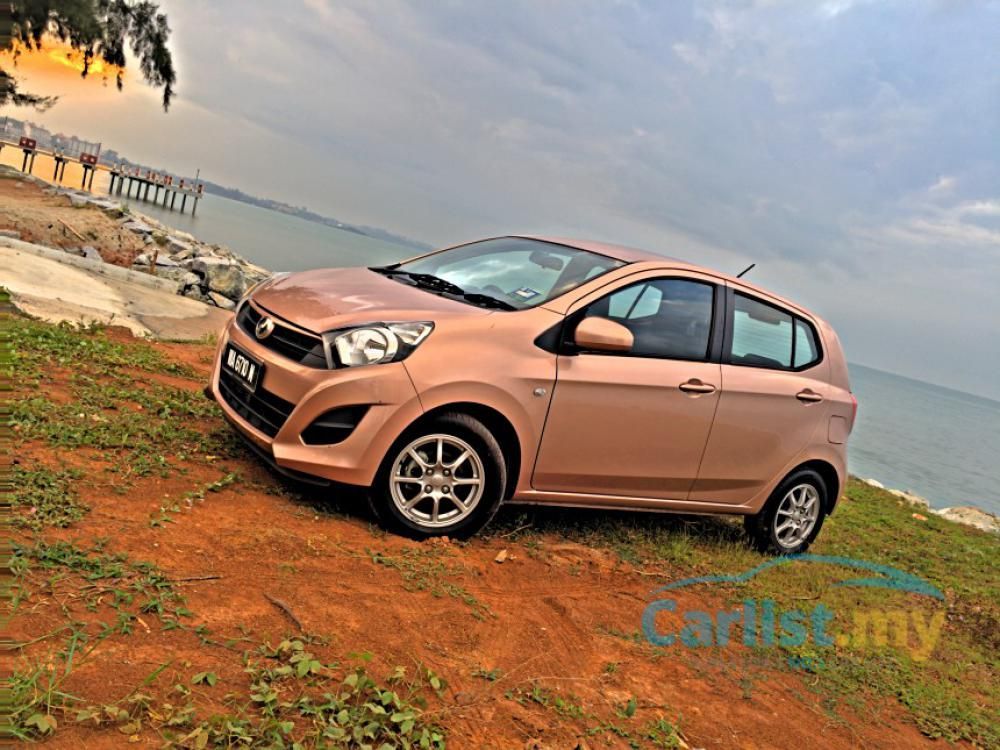 The Axia - Blood Brother, Worst Enemy
Hold on, we're not quite done yet.
Until the arrival of the Axia in late 2014, Perodua's duopoly of small cars have occupied separate domains which, for the most part, were non-overlapping. At one point, the Myvi has shared showroom space with the Kancil, the Kelisa, and the Viva, but the buyers of one rarely considered the other unless forced to due to financial constraints.
The Axia, then, presents itself as both a sibling and a threat to the Myvi especially in its mid-range guise. Compared to the Viva before it, Perodua newest entry level car has grown substantially in size, and in terms of practicality, has put the Myvi squarely in its crosshairs.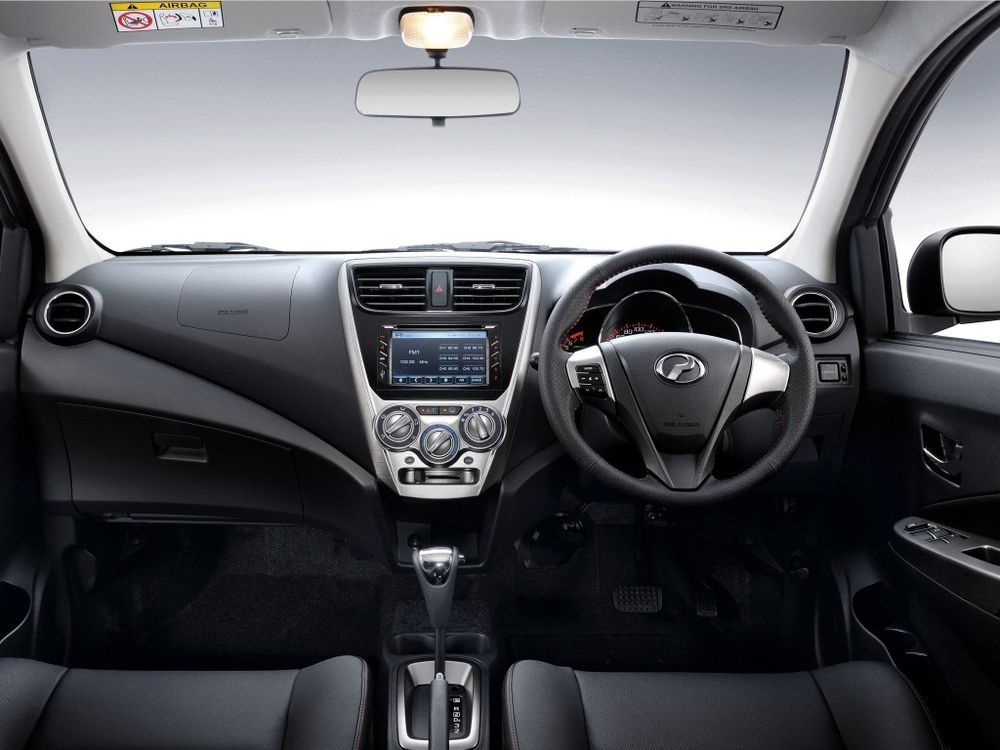 During my review of it, I found it's smaller 1.0-litre three-cylinder engine did not feel burdened. In fact, it felt spritelier than the larger 4-cylinder unit in the Myvi, it is more engaging to drive, its interior is also very commodious, and the differences in refinement and comfort is, for the most part, negligible.
In terms of price, too, the Myvi Premium X is more expensive than the the priciest Axia, the 1.0 Advance - RM42,377 for the Axia and RM47,262 for the Myvi. For around RM5,000 less in the Axia Advance, you'd get a spacious, economical car that comes with features that, in the Myvi, you'd have to pay more for, such as leather seats and a touchscreen multimedia system with navigation. Seems like a no-brainer.
If you're in the market for a mid-range Myvi, you should seriously consider the top-end Axia if you haven't already.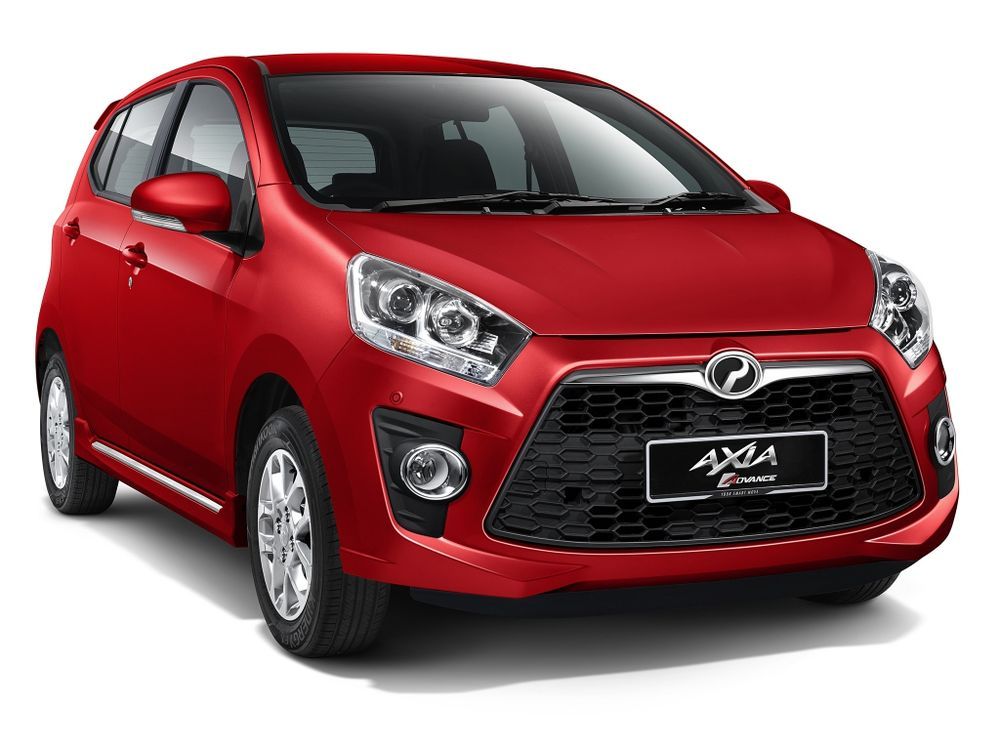 ---
---
---
---
Comments