The Top 5 Cheapest Driver's Cars You Can Buy
Insights The term driver's cars get thrown around a lot within the motoring sphere – such as to say, some cars are a little bit more special than others because they're more rewarding to drive for people who appreciate the journey, just as much as reaching their final destination.
In my years as an automotive writer, I've come to understand a few traits that usually underscore a good driver's car – a precise steering system, good suspension, great chassis balance, good brakes, and preferably with manual shifting transmission.
To summarize, one of the finest examples of a driver's car, in my opinion, is the Porsche Cayman GT4.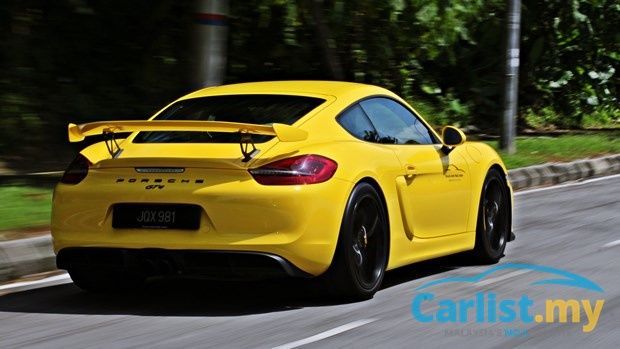 However, a large majority of us, myself included, will likely never be able to afford the RM800k++ retail price tag for one, hence, are we destined to never sample this fabled genre of automobiles. Seemingly, the automotive equivalent of Led Zepellin's Stairway to Heaven, the more enthusiastic of drivers always rave about.
At this point, I'm sure your thinking, but hey, what about a Subaru BRZ, a used Lotus Elise or even a BMW (E92) 335i – they're "driver's cars" too right? Yes, you'd be right, they very much are, but what if we wanted something two to three times cheaper, and preferably something that isn't 25 years old requiring hard to find parts, or specialist repairs every other month?
The good news is, we found five cars that might still suit the bill. These are the Top 5 cheapest driver's cars, arranged in descending nominal used value.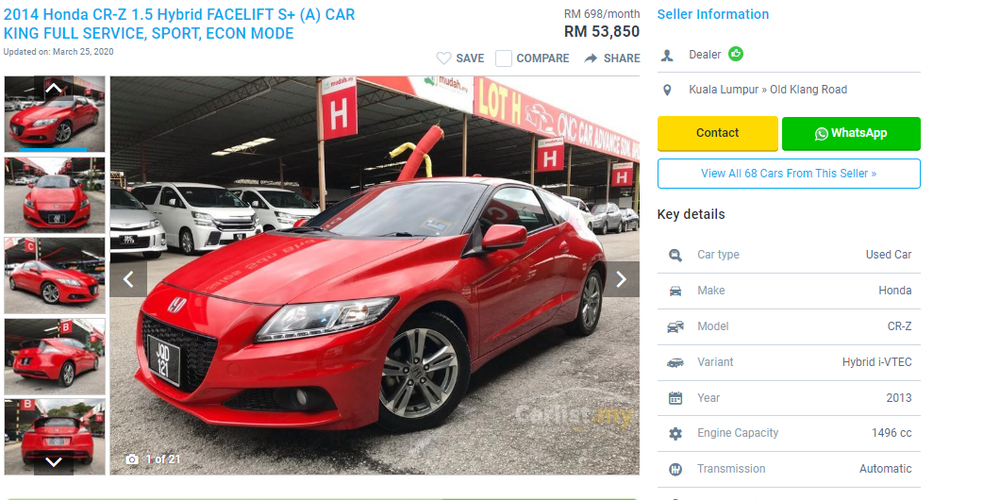 First launched here in 2012, the CR-Z's concept was revolutionary at the time – a hybrid that was fun to drive! And rightfully so, with a nimble chassis and zesty 1.5-liter engine (and some help from the electric motor) gave the CR-Z a superb power to weight ratio, which is only made better because you have a six-speed manual option to control the whole lot. Add to that, a boot that will swallow a road bike (with the rear seats reclined) and you pretty much have a car that does it all. Having fun is never going to be this green… or cheap. Pro tip: look for the facelifted 2013 and up CR-Zs with the newer 18.8 kW lithium-ion battery. Ask for full-service receipts prior to purchase.
No. 4: MINI Cooper (R50/R53) 1.6L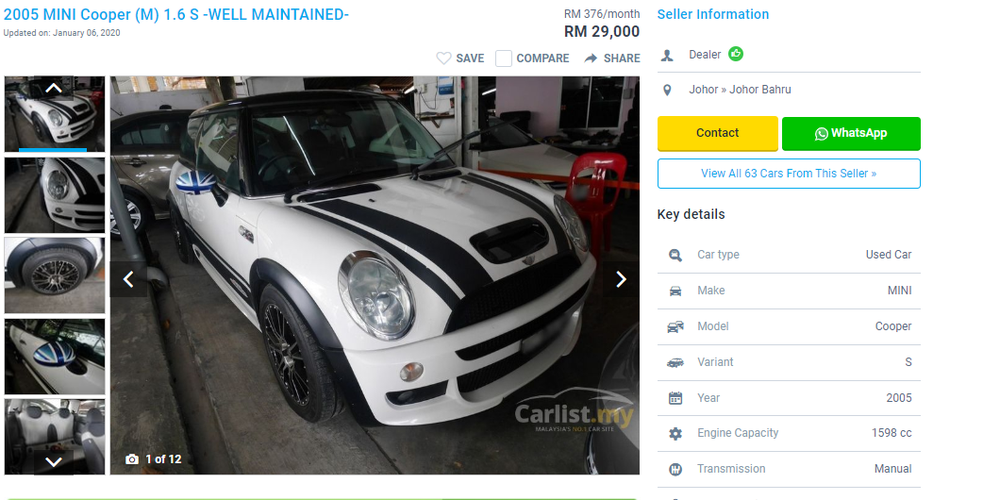 It's hard to believe that the first-generation of the modern MINI Cooper, which was priced between RM160k and RM220k when new is now priced at just over RM20k. A quick check on the Carlist.my website reveals prices ranging from RM20k-RM30k for the (R50) MINI Cooper and between RM30k and RM45k for the (R53) supercharged Cooper S variant. For that money, you get evergreen hatchback looks, a cool interior, decent boot space, and one of the best front-wheel drive chassis out there. We would recommend the Cooper S, of course, coupled to a manual gearbox for maximum thrills, but the automatic gearboxes are decent as well. Get a thorough diagnostics done before pulling the trigger.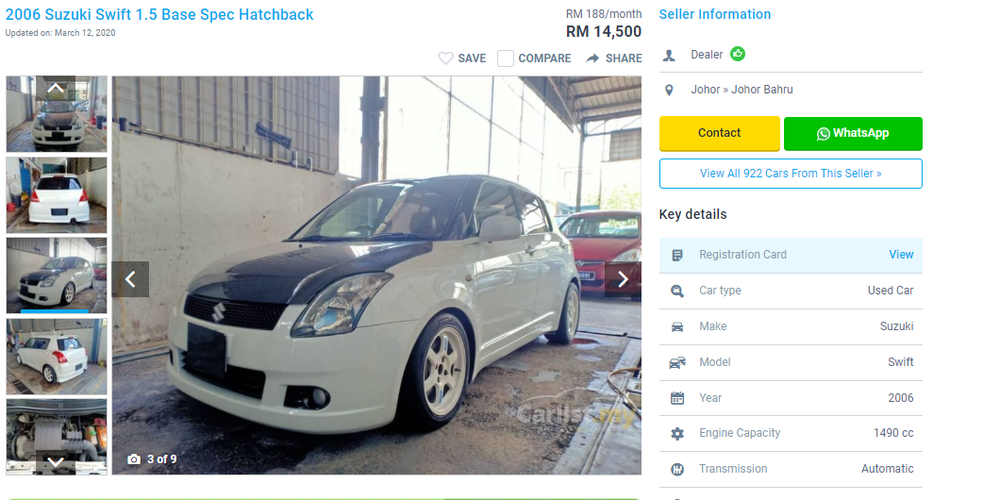 The Suzuki Swift is a cult favourite amongst enthusiasts and grassroots motorsports drivers for its sublime handling, punchy and reliable engine, and great aftermarket support. Even superstar publications like Top Gear gave the Swift a 7/10 rating and called it "able and amusing". Of course, you could splurge for the manual Swift Sport variant (which is excellent), but those are nearly twice what you'd pay for a decent second-generation Swift 1.5L automatic. Since we're all about cheap and cheerful – a used 2nd-gen Swift with a good tyre and wheel package (and suspension if you want to go the extra mile) will do the trick. Be advised to get it checked by a competent mechanic first or take a friend who knows these cars well.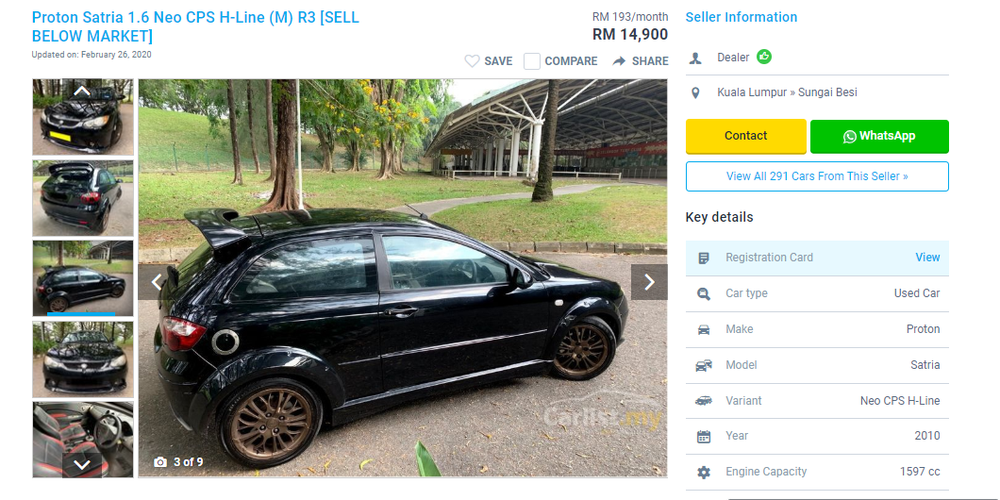 The Satria has built a history of being the cheap, sporty Malaysian car of choice for over two decades. Cool looks, frugal and dependable engines, a superb chassis for its age and a plethora of aftermarket support make it a popular choice amongst enthusiasts owners. The second-generation Satria Neo has been proven in both rally and circuit racing so you would be hard-pressed to find a car with more performance bang for your buck. With prices starting just over RM8k, there are ample choices for any budget, and not to mention, ride and handling that was refined by the boffins at Lotus. We'd recommend the newer R3 variants which offered improved refinement and a snazzy body kit.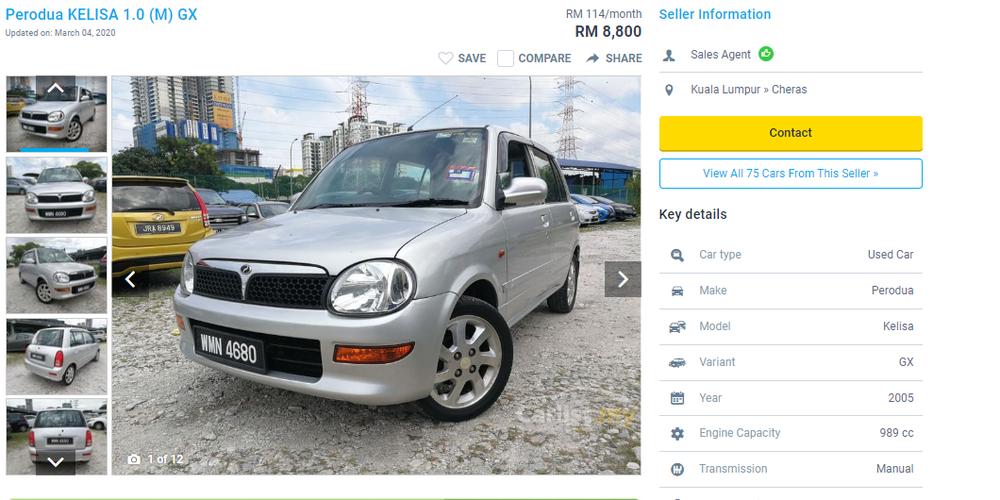 Here's a challenge, ask any previous or current owner of the Perodua Kelisa if it's a bad car. We can almost assure you there would be none. Cutesy looks that never seem to tire, beautifully packaged and decently practical, and amazing fuel economy are not even the best traits of the humble Kelisa. Add to that, beautifully weighted and sublime steering, a rev-happy 1.0-litre three-cylinder engine, and a chassis that just loves the corners – the Kelisa proves that you don't need a big powerful car to have fun, sometimes small and simple are just as good. Even, legendary motoring journalist James May touted the Kelisa's handling as the closest thing he has ever driven to the original MINI; that is good enough for us. With prices starts at just above RM4k, they are the price of a brand new iPhone, and ten times the fun!
Did we miss out on any, let us know in the comments section!
---
---
---
Comments