New Audi A8 Makes Surprise Appearance at Spider-Man: Homecoming World Premiere
Auto News The world premiere screening of Marvel's upcoming Spider-Man: Homecoming just took place on Wednesday in Hollywood, graced by the superstars who acted in the movie and also other celebrities.
Alongside the many Hollywood stars, the event also saw a surprise appearance by a camouflaged, new 2018 Audi A8 which set to make its global debut in two weeks.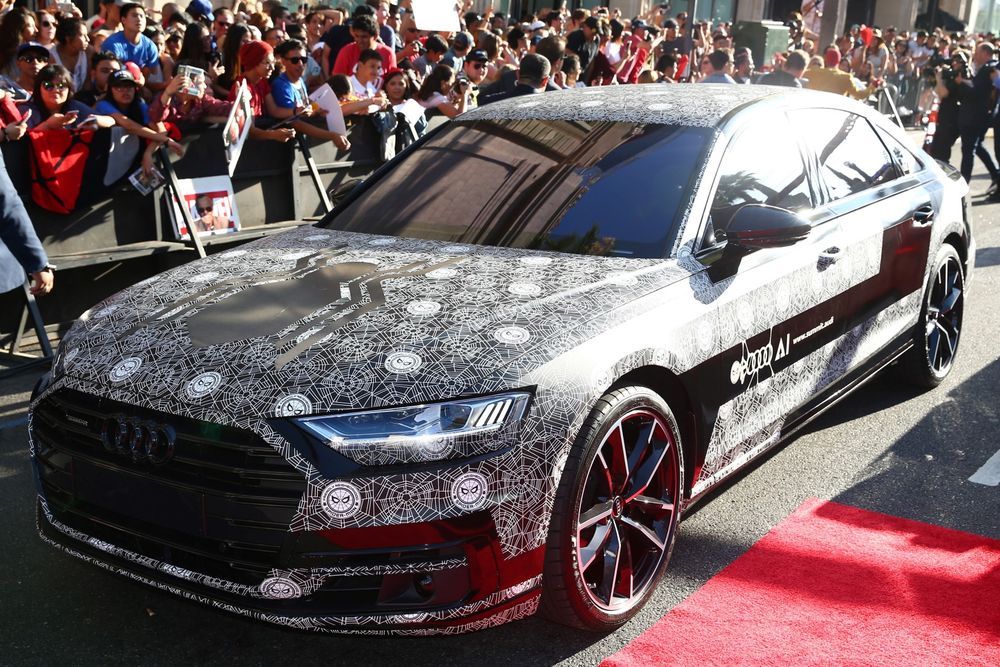 Unlike the usual camouflaged pattern of black and white swirls, the new A8 which arrived at the Spider-Man premiere was wrapped in a new camouflage foil with a Spider-Man design specifically for the appearance on the red carpet event.
According to Audi, the traditional swirl design has been modified to incorporate spider webs on the vehicle doors and within the signature rings.
Even before its official world premiere, the first glimpses of the Audi A8's can be seen on the big screen in 'Spider-Man: Homecoming' where viewers can see parts of the front and side designs in the film.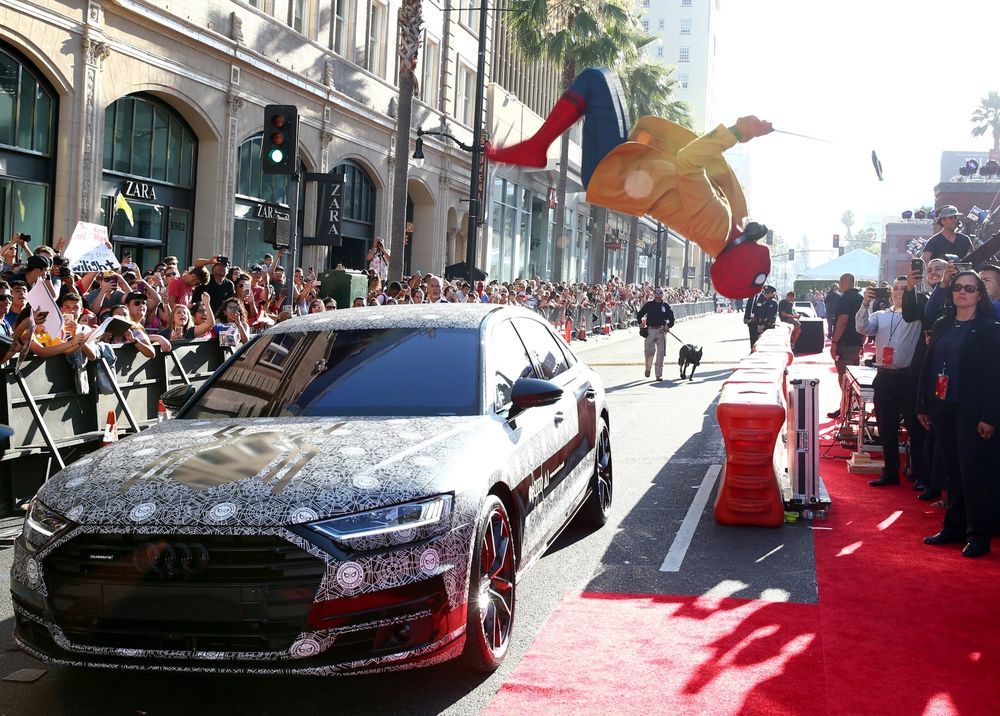 In addition, moviegoers will also get to see the Audi AI Traffic Jam Pilot in action in the movie when Happy Hogan drives Peter Parker without having his hands on the wheel.
On that note, Audi is set to officially present the new A8 to the public on July 11, 2017 at the Audi Summit in Barcelona, while the 'Spider-Man: Homecoming' movie, featuring the new Audi A8 can be seen in movie theaters beginning July 7.
---
---
---
Comments