2016 Porsche 911 Carrera – New Turbocharged Versions Make Malaysian Debut
Auto News As we all know, the Porsche 911 range includes a specially-designated 911 Turbo variant that is positioned to offer added performance over the regular models. Moving forward, however, the Turbo nomenclature becomes a bit of a misnomer, as turbocharging makes its way into the Carrera derivatives.
In a bold call to phase out the famed naturally-aspirated flat-sixes of the outgoing models, the new 911 Carrera variants launched today in Malaysia is powered by an all-new 3.0-litre twin-turbocharged flat-six tuned to provide 370hp for the Carrera and 420hp for the Carrera S. In each case, the new outputs represent a 20hp hike from the 3.4- and 3.8-litre predecessors respectively.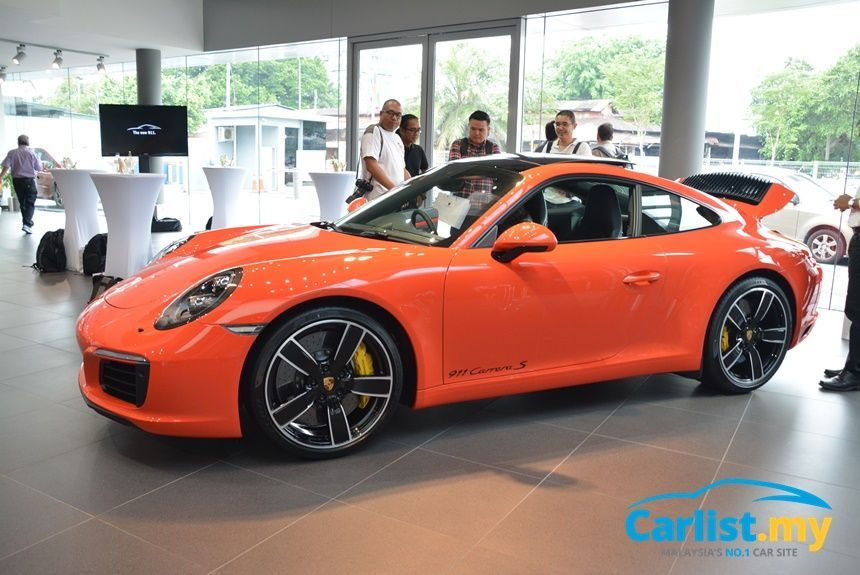 Torque is also raised by 60Nm from the preceding models, with 450Nm and 500Nm on offer from the Carrera and Carrera S respectively. Both engines spread their maximum twist from 1,700 to 5,000rpm and will pull all the way to 7,500rpm.
The simultaneous increase in both power and torque inevitably results in improved performance. The base 911 Carrera Coupe is now 0.2 seconds faster in the century sprint, checking in at 100km/h from rest in 4.2 seconds with Porsche's PDK dual clutch transmission and Sport Chrono Package; the Carrera S enjoys identical improvement, needing only 3.9 seconds. At full pelt, the Carrera and Carrera S maxes out at 293 and 306 km/h respectively. For the Malaysian market, Porsche specifies both the PDK transmission and Sport Chrono Package as standard for all variants of the 911 Carrera.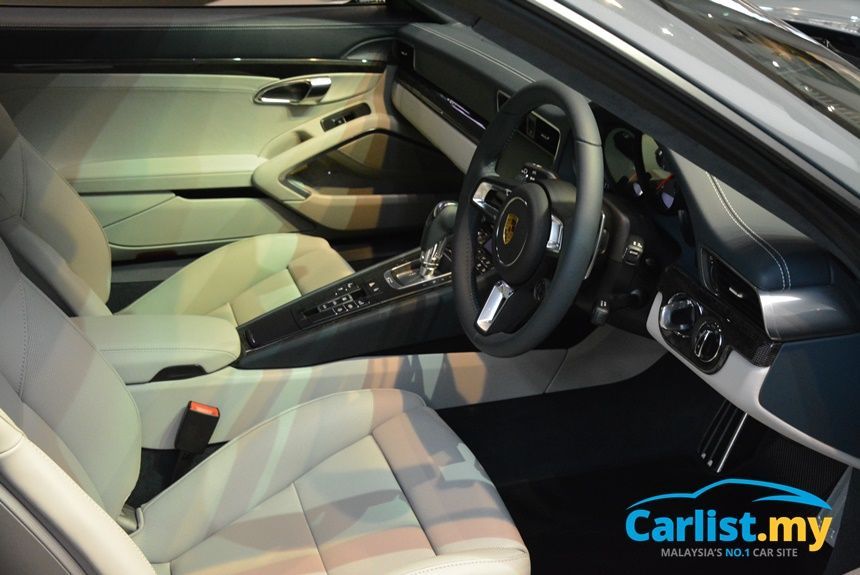 Crucially, as a result of the engine's reduced size, rated fuel consumption has been reduced – a 911 Carrera with PDK is rated to consume 7.4 litres/100km in the European test cycle, 0.8 litres/100km less than the 3.4-litre predecessor; the Carrera S PDK, meanwhile, sees its fuel consumption slashed by 1.0 litre/100km to 7.7 litres/100km.
In addition to the rear-wheel driven models, Porsche also additionally offers a Carrera 4S variant. Effectively a Carrera S enhanced with all-wheel drive traction, the Carrera 4S manages a top speed of 303 km/h and completes the benchmark sprint in 3.8 seconds. Like its RWD siblings, the new Carrera 4S is also more efficient than its predecessor, consuming fuel at a rated 7.9 litres/100km, 1.2 less than before.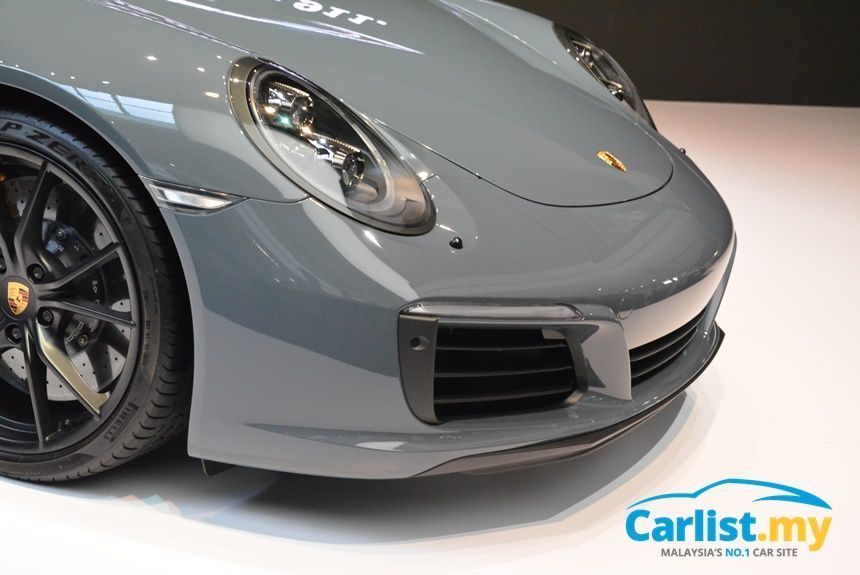 All new variants of the 911 Carrera now get adaptive dampers, dubbed Porsche Active Suspension Management (PASM), as standard. The trick setup lowers vehicle ride height by 10mm and is claimed to offer improved stability during fast corners. Meanwhile, new shock absorbers with wider spread characteristics is said to give better ride comfort and compliance over poor surfaces.
Externally, the new 911 Carrera variants can be identified by their new Porsche signature four-point daytime running lights as well as a redesigned rear lid with vertical louvres and new tail lights. The Carrera 4S model additionally get a tail light trip to emphasize its 44mm wider rear over its rear-wheel driven siblings.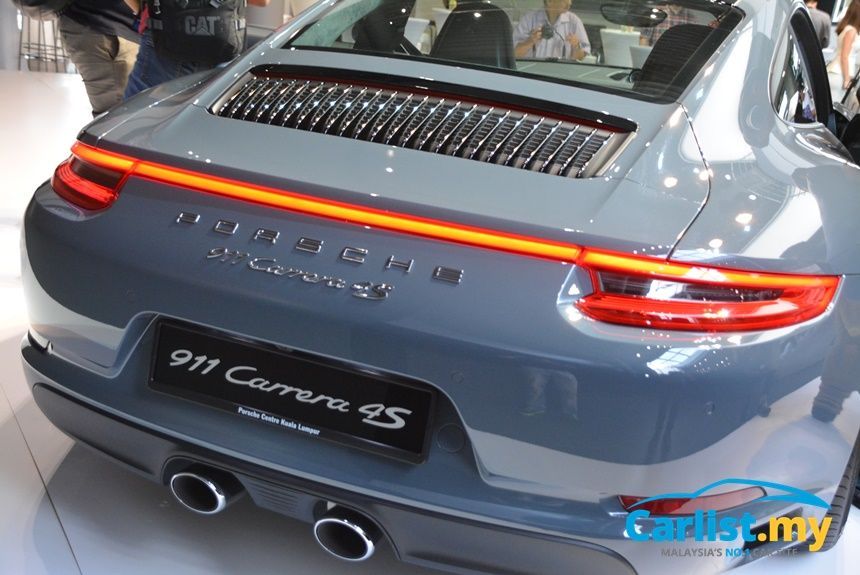 A crucial interior upgrade applied to all new variants of the 911 Carrera is the standard fitment of the Porsche Communication Management (PCM) system which incorporates a seven-inch touchscreen display that recognizes multi-touch gestures; in English, it means you scroll through its functions like a modern day smartphone. The system also features an online navigation module that draws real-time traffic data from Google Maps, meaning you can navigate around congested urban traffic in Waze style; your own data charges apply, of course.
Retail base prices of the new 911 Carrera start from:
911 Carrera: RM870,000
911 Carrera S: RM970,000
911 Carrera 4S: RM1,040,000
All prices include import and excise duties, but excludes on-road costs and insurance. All models are covered by a four-year warranty and free maintenance package.
---
---
---
---
Comments