2016 Volkswagen Jetta Facelift Teased On Official Website; Potential EEV Beneficiary?
Auto News We've known for some time that the Volkswagen Jetta is due for its midlife facelift, with overseas markets having received updated versions since 2014. A teaser image has just gone up on Volkswagen Malaysia's website confirming the imminent arrival of a 'new Jetta' at an unspecified launch date.
Actual details for the vehicle specifications selected for Malaysia are scarce at the moment; but sources have confirmed that, like the recently-launched Vento, Volkswagen will be offering the updated Jetta with multiple trim lines as opposed to just a single variant for the outgoing model.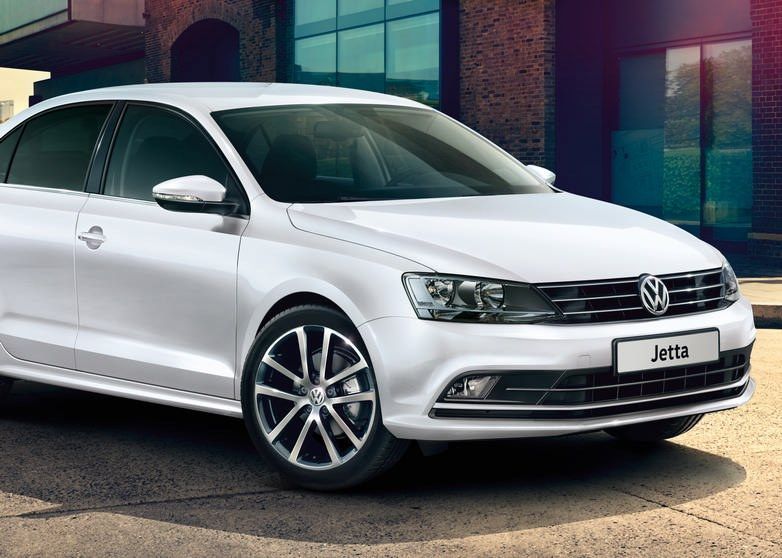 (Overseas model shown. Local variant may differ.)
Globally, we know Volkswagen offers a range of four-cylinder turbocharged petrol and diesel engines of varying outputs. In Europe, the engine line-up consists of 1.2- and 1.4-litre petrol engines from the EA211 family lining up alongside a 2.0-litre diesel.
Australia, interestingly, continues with the familiar EA111 1.4-litre twincharged TSI engine along with 2.0-litre turbocharged petrol and diesel engines.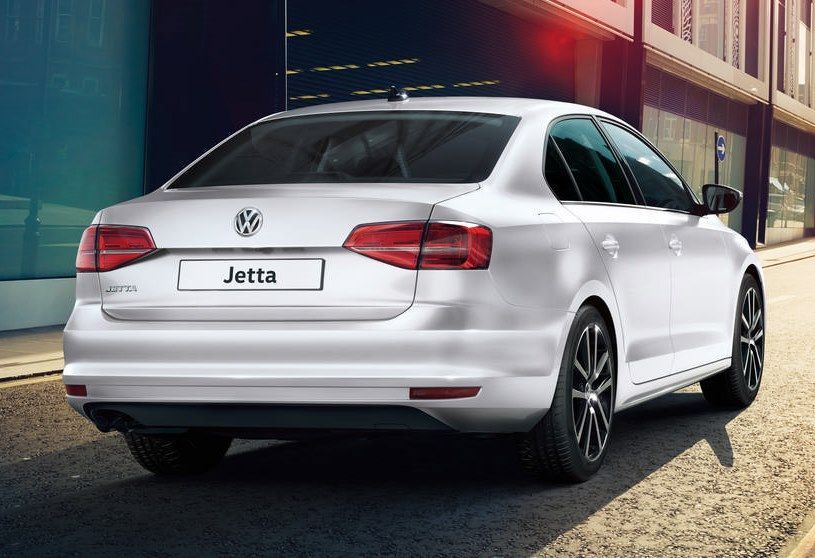 (Overseas model)
The Malaysian market should continue to receive the Jetta with a 1.4-litre petrol engine, though it is unclear if we will be continuing with the current model's twincharged mill or the newer, less powerful but more economical turbocharged lump that is also shared with the Golf.
Specs of the two engines are as follows: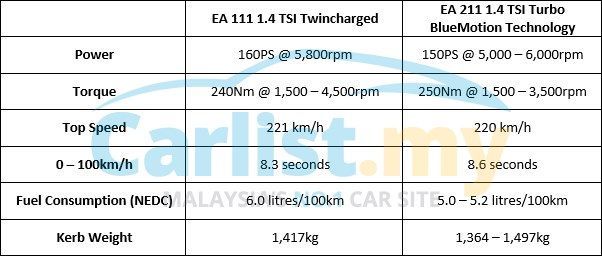 Based on the above figures, there is a distinct possibility that the Jetta, if powered by the new EA 211 engine, could benefit from Energy Efficient Vehicle (EEV) incentives under the current National Automotive Policy (NAP). If Volkswagen is able to negotiate favourable terms with the Government, the updated Jetta could be priced very competitively against its peers.
---
---
---
---
Comments