2017 Porsche Panamera Teased Ahead of Paris Debut
Auto News Porsche's diversification of its model range beyond pure-bred sports cars to include vehicles such as the Cayenne SUV and Panamera fastback wasn't universally well-accepted by critics. These models were controversial at best and were routinely accused of diluting the brand.
The numbers speak for themselves, however. The business case for these models turned out to be sound, and they have filled Porsche's coffers with much-needed Euros to fund projects such as the Cayman GT4 or 911 GT3 RS.
With the benefit of hindsight telling us that the prospects of these models are in fact no-brainers, Porsche undoubtedly feels vindicated by its seemingly bold decision at the time to venture beyond its comfort zone working and reworking successive generations of the 911.
Calling up its achievements in building the first hybrid vehicle a century ago, launching the first 911 Turbo in the midst of an oil crisis, to going into rallying Porsche has released a short video on Youtube titled Courage Changes Everything as prelude to the introduction of its all-new second-generation Panamera, slated for global unveiling at this September's Paris Motor Show.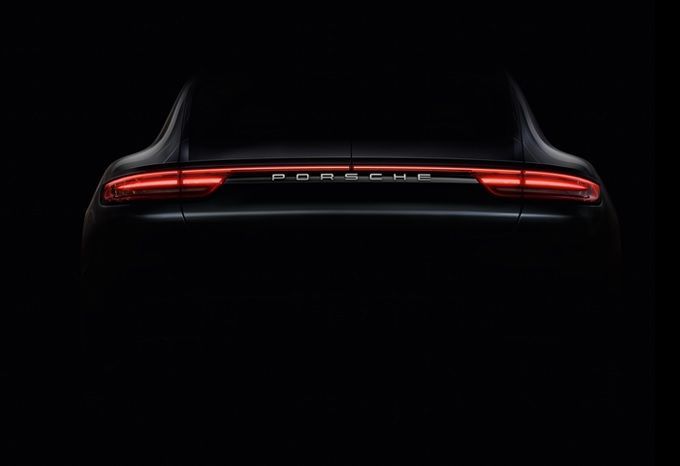 Official details are limited, but hints picked up from Porsche's official teaser site talk about a range of Panamera models equipped with intelligent digital functions giving the car a high level of connectivity.
The video itself shows little of the car beyond a pair of illuminated headlights, but a sketch on the teaser site shows an evolutionary silhouette from the present model, whilst a second teaser image show a pair of narrow-slit tail lights connected by a strip in similar fashion to the current 911.
---
---
---
---
Comments