2021 GR Supra Sport Top - Long Live The Toyota Supra Targa Top
Auto News The first-ever Fast and Furious movie at the beginning of the millennium really did confirm the Toyota Supra's cult status.
---
It wasn't just any Supra used in the movie, it was an orange themed Supra with the coolest body shape of them all, the targa top.
Fast-forward to the current it was just a matter of time before someone recreated that iconic targa Supra body shape on the A90. To no surprise, someone did and showcased it at the recent Toyo Tires Treadpass 3D, one of the most popular destinations of the annual SEMA Show.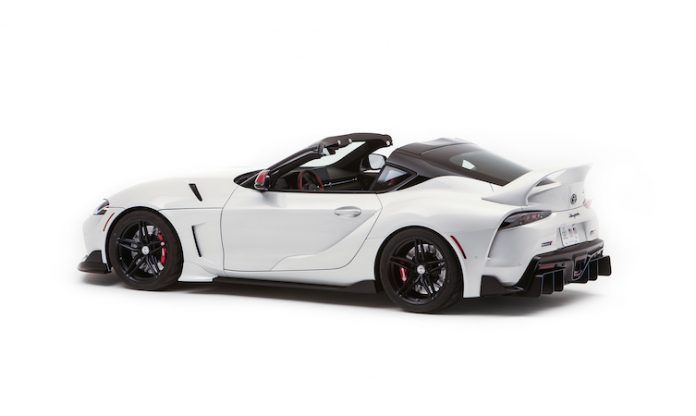 Called the 2021 GR Supra Sport Top, the custom car is a tribute to the removable-top Supras of years past. The roof features two composite panels, contoured to the GR Supra's body lines, that can be removed and stored in the car's boot.
"Toyota wanted a companion to the Heritage Edition, which got a great response in 2019," says lead builder, Marty Schwerter. "But this was no easy build, and we put a lot of thought into cutting the roof and removing a significant part of the car's structure. Removing the top was extremely tough and required some innovative work to retain the GR Supra's rigidity [by reinforcing the chassis]. I love how it came out and I hope others love it, too."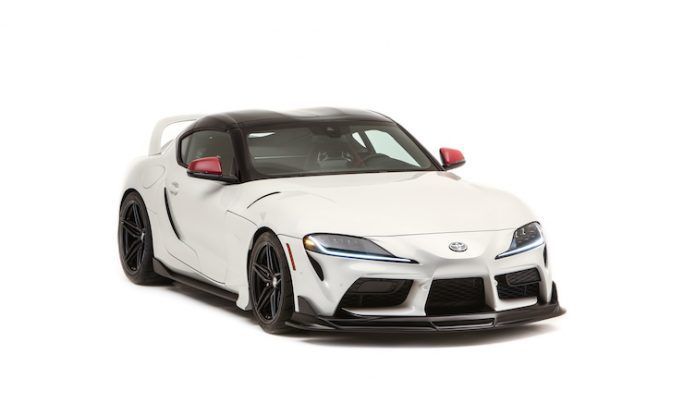 KC Mathieu, owner of KC's Paint Shop in Fort Worth, Texas was the man responsible for the roof customisation. "The steel was a little harder to cut through than we expected," says Mathieu. "We started with an air saw and got nowhere real fast." Having switched to a different cutting tool, the metal of the roof started to yield, and eventually the surgery proved successful.
Toyota USA's Motorsports Technical Centre also had a hand in building the car and really did pull out all the stops for this car. They made a new hand-built rear diffuser that's more efficient than the one fitted to the Heritage Edition hardtop, which according to them gave the car smoother airflow from the underbody, as well as a new exhaust setup featuring dual pipes exiting from the centre of the rear fascia. The A80 Supra-style, basket-handle wing was also integrated into the decklid, while round taillights complete the Mk IV treatment.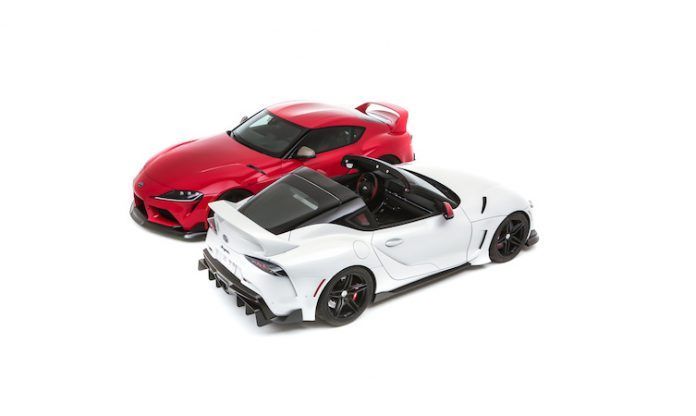 Think the pictures of the car look incredible? Wait till you see the video down below in High Definition where they show in a documentary about the build of the car as well as how the roof comes off. Thankfully they didn't colour this one in that distasteful orange which they used in F&F.
---
---
---
---
Comments