35 Years Ago, A Group of 27 Year Olds At Honda Upset Their Bosses With This Radical City
Insights "Young man, tell me you are not serious!" That was the reply from Honda's upper management to the group of young design staff, whose average age was just 27 years old, seeking management approval for their SA-7 concept on one fateful February in 1981.
The young team was sent back to the drawing board again and again, but the youngsters, who were very convinced of their idea to reinvigorate Japan's slowing car market had banded together and refused to back down.
"I don't need to see this if nothing has changed," replied the upper management to one Toru Arisawa, then in charge of car advertising in the Head Office Sales Promotion Division.
Seeking Support
The annals of Honda's archives explained that months earlier, Arisawa had been approached by two designers from Honda's R&D Centre in Wako, who had travelled to Honda's then headquarters in Harajuku to plead for Arisawa's support.
Desperate to shore up support for their cause to prevent Honda's middle-aged bosses from altering their design into something that's completely unacceptable to young people, the young designers gambled that by getting someone from Sales to be on their side, they could convince their bosses to approve their original design.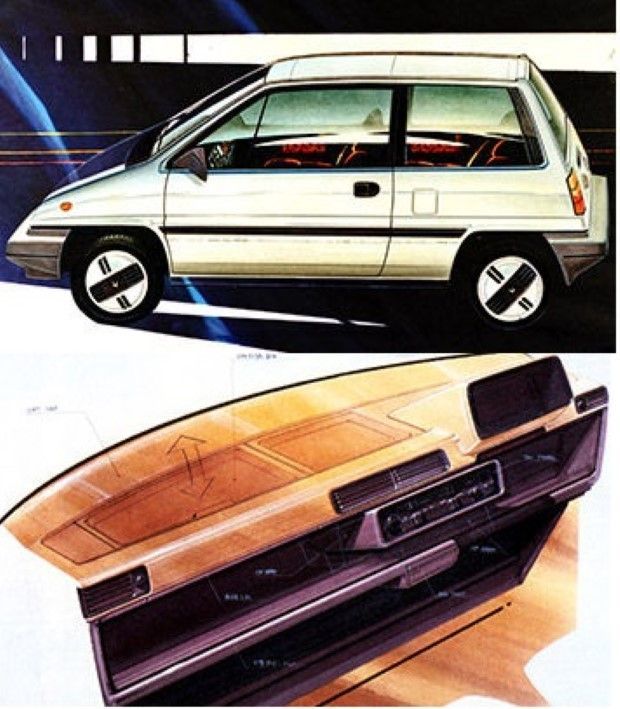 Arisawa agreed to follow the designers back to their high security design studio in Wako, where he was shown a full-scale model of the SA-7. He didn't need any further convincing after that. He instinctively knew that they have a hit product on hand and promised the designers that he will get this car out into the market.
"I won't fail you. I'll come up with something," said Arisawa, who immediately began assembling his team to draft a presentation for the SA-7 to Honda's upper management. Copies of the drafts are still kept at Honda's archives (below), a quaint look at how rough ideas got refined in pre-PowerPoint era - sketching using pen and paper.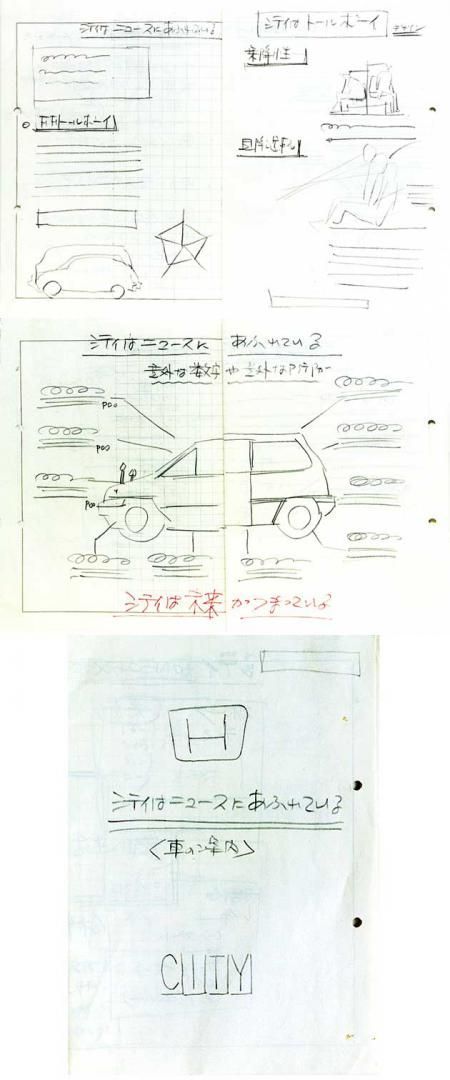 The Young Loved It, The Old Less So
In his own diplomatic manner, Arisawa pleaded to Honda's upper management that since the team had been tasked to create a new category of fun, unconventional small car aimed at the young, the management needs to empower the young staff to create a car that they themselves want to own.
"The SA-7 is the product of our young staffers, who have broken with established concepts. We will develop our advertising and promotional activities with presentations befitting such a concept. Please leave it to the young generation to take care of the SA-7," appealed Arisawa.
"Young people tell us they like it. Old people say they don't. But as long as we have 20 to 30 percent of the young with us, the goals of this car will be met. Please let us go ahead by using the youthful corporate image that Honda is known and respected for," he added.
Finally, a member of the upper management relented and agreed to take responsibility for the project.
"Thank you, sir. You can be sure that I'll do my best," said a tearful Arisawa.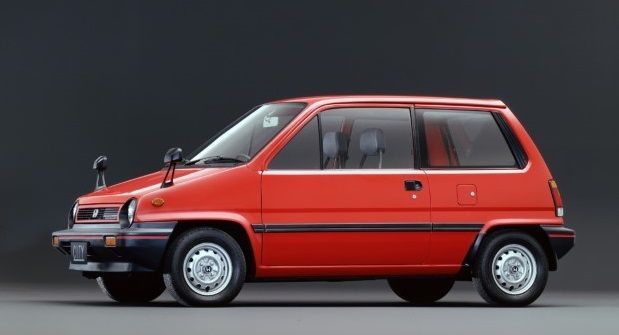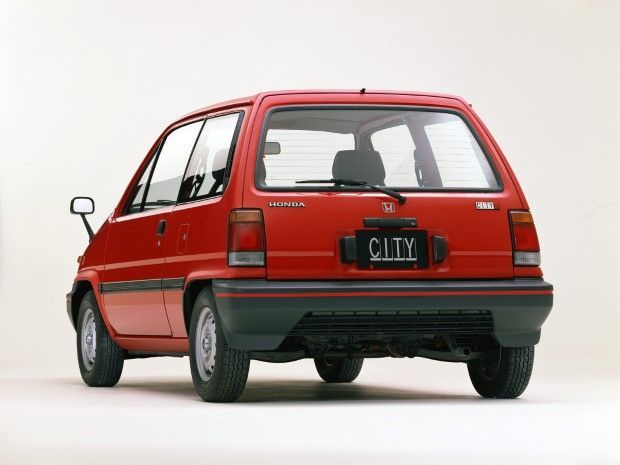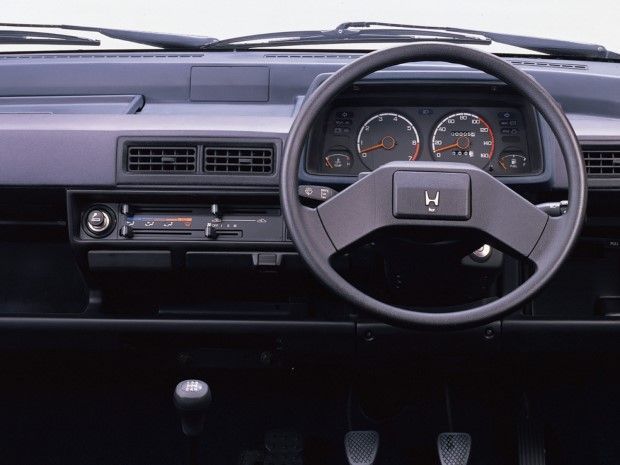 Buy A Car, Get A Foldable Scooter Thrown In - Literally
Launched in November 1981 as the Honda City (despite the similar name, it has no relation to the City sedan that we know today), the little 1.2-litre hatchback was sold with the ingenious Motocompo scooter, which can be folded to fit into the City's boot.
The fact that the car came with a foldable scooter in the boot became an endless conversation topic among Japanese buyers.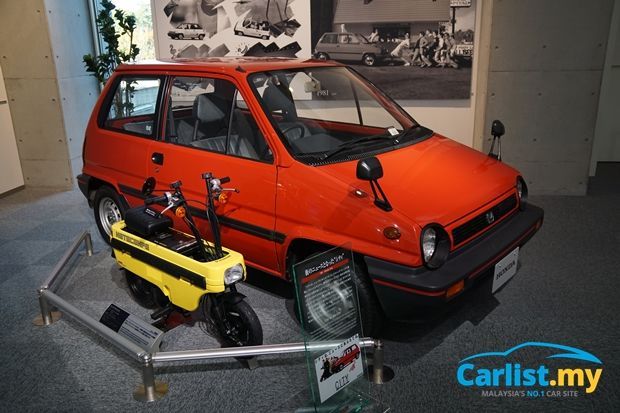 As Viral As The '80s Can Get
Arisawa certainly didn't disappoint, for he sold more than just a car. His sales promotion campaign ended up becoming something of a social phenomenon when he gambled to recruit British ska band Madness, which was a hit in Britain in the '80s but was largely unheard of in Japan, to star in the City's TV commercial.
In a quirky '80s era Japanese way, the City's TV commercial's 'Honda, Honda, Honda' jingle and the signature 'centipede' dance took a life on its own and became a social phenomenon when it was imitated on a popular Japanese TV show. Soon, the dance was imitated at parties across the country. Think of it as an '80s Japan equivalent to the Harlem Shake.
Watch And Learn, Says The Student To The Teacher
In 1982, Honda turbocharged the City's 1.2-litre engine to create the City Turbo variant. One year later, the City made way for the Turbo II, also known as the 'Bulldog' due to its flared wheel arches.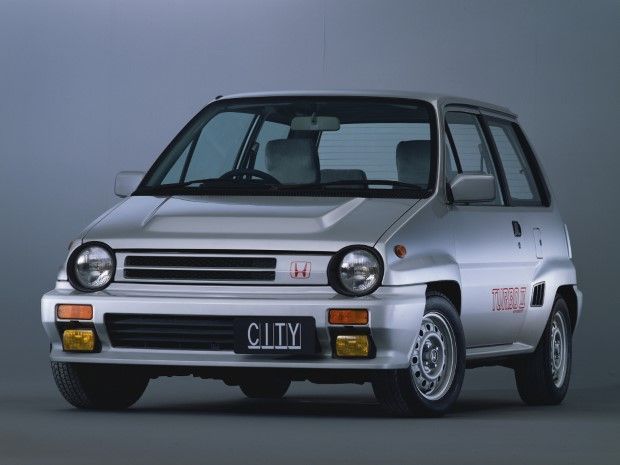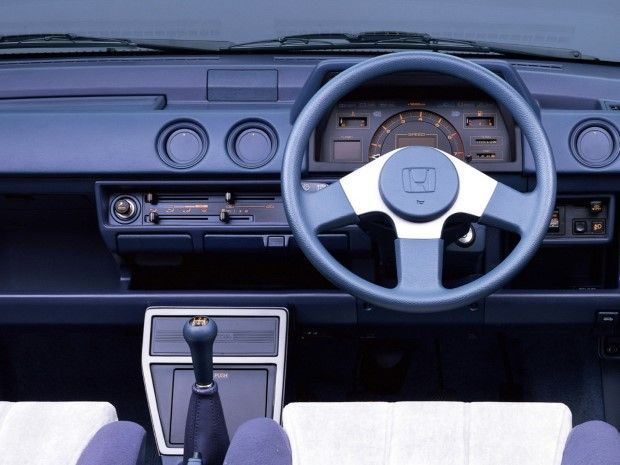 There's even a City R Manhattan Sound variant which offers a 'Bodysonic' sound system that transmits sound vibrations through the seats.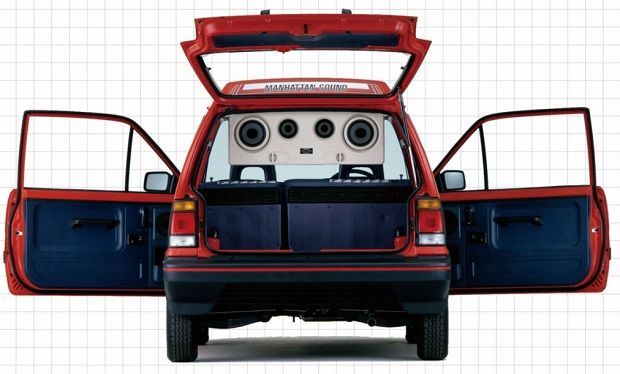 One year later, a cabriolet variant was added. The cabriolet variant also had an interesting story to tell.
Having very little experience in convertibles apart from the earlier Soichiro Honda-era S360 and S660, Honda had contracted famed Italian design house Pininfarina to design the City Convertible.
Despite their famous Italian pedigree and association with Ferrari, Pininfarina's work didn't impress Honda. The earlier prototype had a soft-top that was still too tall when folded, protruding high enough to obstruct the driver's rear view (lower left image, without flared wheel arches).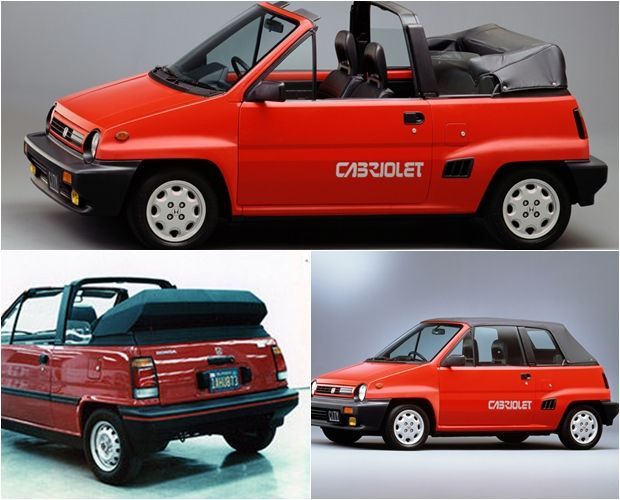 In an odd case of the student teaching the teacher, Honda's supposedly less experienced team decided that if this was what famous Italian designers can come up with, certainly they can do a better job themselves. They tore apart Pininfarina's design and rebuilt the convertible City themselves. Their own design was able to fold lower, and was built on the sportier City Turbo II 'Bulldog' body.
Yoshikazu Kigoshi was the one who replaced Pininfarina's unimpressive design. He would later take that experience to develop the foldable targa top CR-X del Sol, and was subsequently promoted to head Honda's Automobile Design Studio.
Honda's archives records that over 150,000 units of the City were sold within two years of its introduction.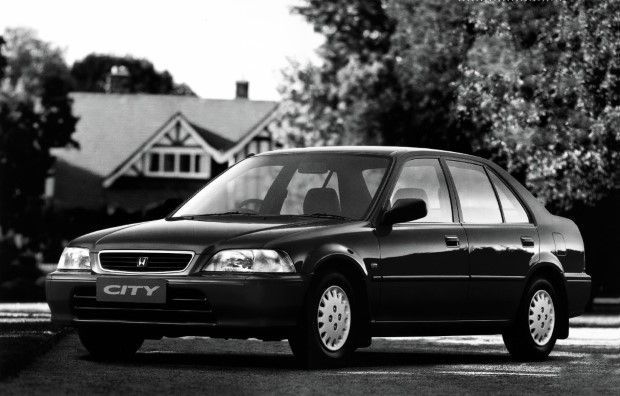 After the 1986 second generation model, which sort of lost the charisma of the original City, the City was discontinued and its name would lay dormant until 1996, when the City name was revived for a completely unrelated Honda sedan aimed at developing markets. Based on an older EF generation Civic's platform, the City sedan was launched in Thailand, followed by Malaysia and other Asian markets.
One of the key members of the original City sedan project was Yoichiro Ueno, who was based on Honda's Asia Pacific office in Bangkok at that time, before he promoted to become the CEO of Honda Malaysia. Ueno was credited for Honda's success in overtaking Toyota on the Malaysian new car sales charts, despite not having any commercial vehicles in Honda's portfolio – the only Honda distributor in the world to achieve this.
Ueno currently heads Honda's automobile business in India.
Empowering The Young Is In Honda's DNA
Many years later, Honda would once again entrust another twenty-something to design a new car to ignite Japan's stagnating car market, where a combination ultra-efficient public transport and expensive parking have made Japanese youths to lose interest in cars.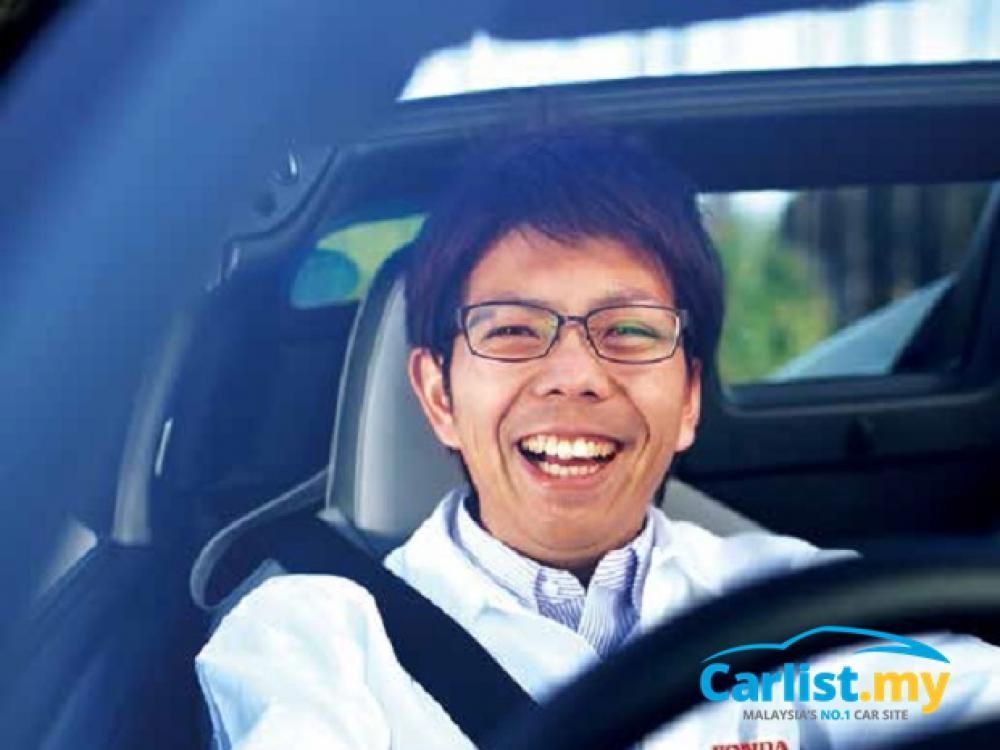 In 2011, the then 22-year old Ryo Mukumoto answered Honda's invitation for proposals for a product to commemorate Honda's 50th anniversary. Mukumoto's idea for a new generation S660 was selected and in an unprecedented move, Honda decided that since it was his idea, Mukumoto, a modeler without an engineering degree will be assigned to the position of Large Project Leader - the most powerful position for any new product development project at Honda typically only given to chief engineers.
Like the original City's development team, the S660's team comprised of young people, this time with an average age of just 30 years old. Within just five months of its introduction in 2015, Honda's 12-month allocation for the Japanese-market only S660 was already sold out. Sadly, it remains a forbidden fruit for the rest of us outside of Japan. Last year, we were honoured to be given the opportunity to interview Mukumoto.
"One thing I never say is, 'Young people nowadays…' After all, the same thing was said about me when I was young. The younger generation are naturally more advanced. Although I have reached the age of having to think of the landing of my life, a person gets a better feeling when he is pulling back on the control stick to lift the airplane. What I am trying to do is to help younger people fly safely. So my message to young people is this: 'Have your own purpose in life, hold your control stick and fly high,'" Soichiro Honda, 1973, at age 65.
---
---
---
---
Comments