AD: Win A Free Holiday By Putting Your Driving Skills To The Test – Isuzu Dura-Miles Challenge 2018
Auto News From now till the 31st October 2018, take part in the Isuzu Dura-Miles Challenge 2018 to put the Isuzu D-Max pickup truck and your driving skills to the test for a chance to win the grand prize of a vacation package worth RM3,000.
The Isuzu Dura-Miles Challenge contest consists of two independent parts. The first part is a fuel efficiency driving challenge, the second is a creative photo contest with a designated photo wall.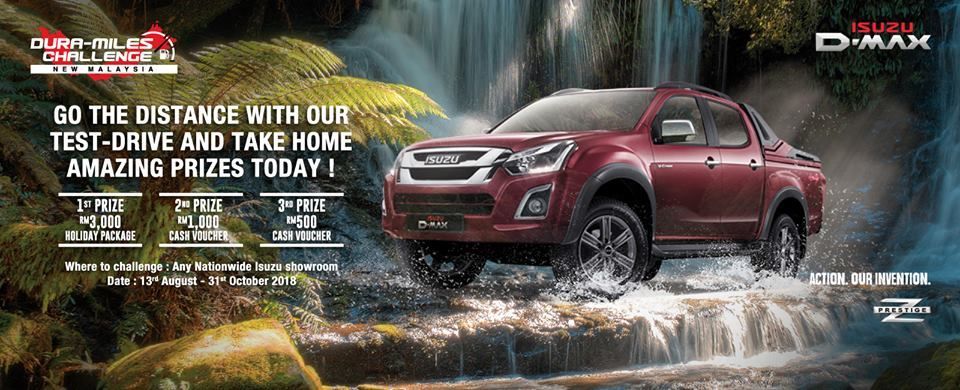 For the first challenge, participants simply have to visit any participating Isuzu dealership and sign up for the contest. Participants are then handed the keys to an Isuzu D-Max to drive a pre-determined route ranging around 6 – 8 km (depending on the location of the dealership) in the most fuel-efficient way possible.
Test vehicles will be refuelled before and after the test drive to measure the amount of fuel used. Each participant may take part in this contest once per day, and not more than twice a month during the campaign period. The recommended test drive time is between 10:30 am to 4:00 pm.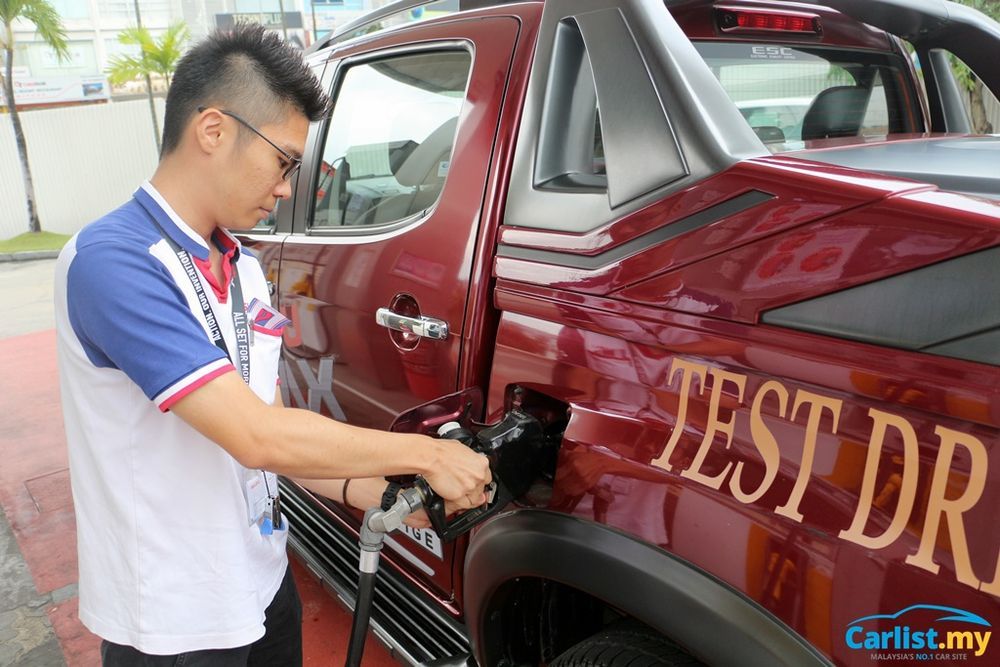 The second part of the contest involves striking the wackiest pose with the Isuzu Dura Miles photo wall and share their photos on Facebook or Instagram with the hashtag: #isuzuduramiles. That's it.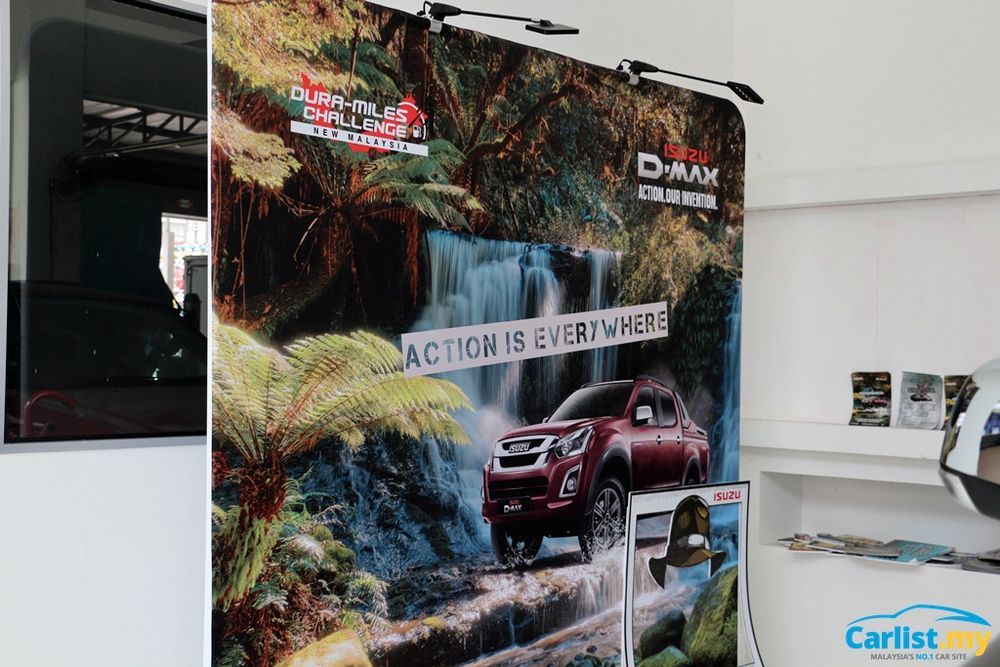 Here are some handy tips for conquering the Isuzu Dura-Miles Challenge 2018:
Seating position: Seat properly with the steering wheel, brake, and accelerator pedals within ergonomic reach. Seating properly ensures that you have a safe hand at the wheel and steady foot on the pedals.
Go easy on the gas: Modulate the accelerator pedal with as much precision and smoothness as possible, avoid abrupt throttle inputs when driving.
Plan ahead: Plan your stops ahead of time, avoid heavy braking. All Isuzu Dura-Miles test drives involve negotiating busy traffic conditions, so the key is to be as smooth as you can during acceleration and braking.
Go with the flow: Use the vehicle's momentum where possible (such as when going downhill) to reduce the load on the engine.
Stay informed: Monitor your driving performance using the Isuzu D-Max's instant fuel economy readings.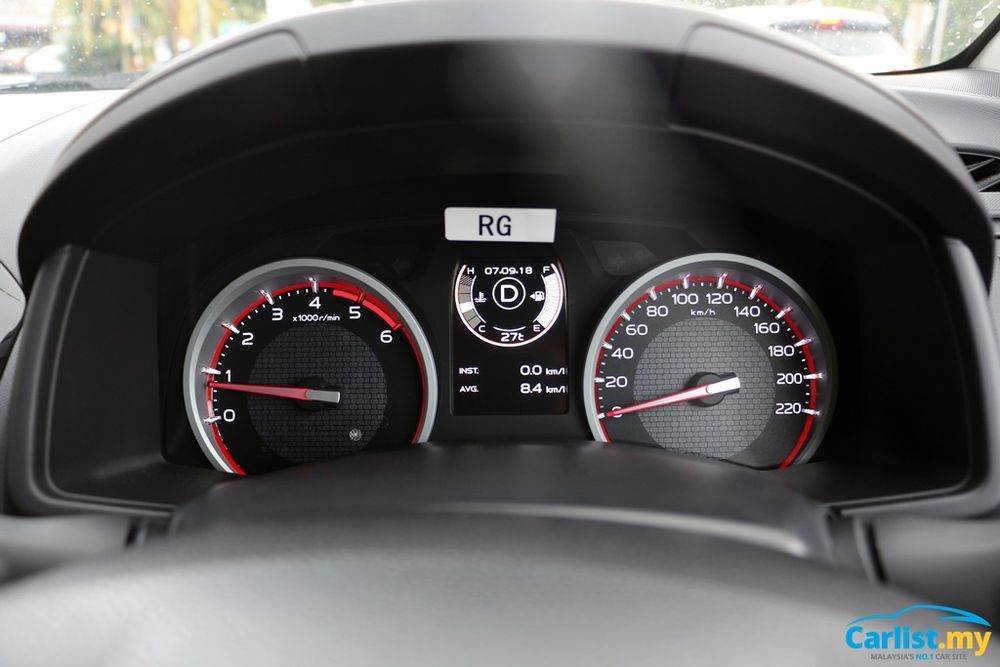 The Grand Prize winner of the Isuzu Dura-Miles challenge will walk away with holiday package worth RM 3,000, second and third place contestants for the fuel economy challenge will receive RM 1,000 and RM 500 in cash vouchers respectively.
Isuzu is also giving away a further RM 1,000 in cash vouchers for the ten most creative photos in the photo wall contest.
---
---
---
---
Comments